Geneva Airport to Le Grand-Bornand Transfers
Alps2Alps offers friendly and reliable return trip Geneva Airport to Le Grand Bornand transfers, removing all the hassle of organising transportation to and from the resort - Alps2Alps takes you door to door.
Here you will find everything you need to know about your holiday to La Grand Bornand, as well as some reasons why our clients trust Alps2Alps to be their chosen airport transfer provider.
Transfers from Geneva Airport to Le Grand Bornand
Usually, Geneva ski transfers to Le Grand Bornand take around 1 hour and 30 minutes, though this may be longer due to traffic jams, we make sure that you are comfortable for the duration of your transfer from Geneva airport to the French Alps.
Le Grand Bornand is one of the most popular ski resorts near Geneva airport, so expect long queues and high waiting times if you travel during high ski season. But, if peak season is the only time you can visit the resort, we recommend travelling midweek to cut down on your journey time and
guarantee as much time on the slopes as possible.
Geneva to Le Grand Bornand Routes, Issues & Alternatives
The distance from Le Grand Bornand to Geneva Airport is roughly 66.2km.
The most direct route for a bus from Geneva airport to Le Grand Bornand will usually take you via route A40:
On A1 and A40, move towards Avenue du Mont-Blanc/D1203 (Saint-Pierre-en-Faucigny, France)
From A40 turn to exit 16-Bonneville
Move on Tour du Bargy in the direction of Route de Villavit/D4 (Le Grand Bornand)
Always ask the driver about the best possible way to get to the resort. If there is bad weather or snow, you should plan extra time for your transfer.
What to Do En-Route
Alps2Alps aims to make transfers from Geneva airport to Le Grand Bornand as comfortable as possible. If needed, you can ask your friendly coach driver for a shortstop (up to 10 minutes). You can go outside, breathe in some fresh air or have a cup of tea.
If you get hungry en-route to the Le Grand Bornand resorts, there are some supermarkets to grab snacks or your much-needed travel essentials. Usually, prices in the supermarkets en-route are cheaper than in most of the ski resorts. Bear in mind, that all shop visits should be pre-booked with Customer Support before your arrival
Much like all of the French ski resorts near Geneva airport, Le Grand Bornand has spectacular panoramic views, so make sure you have your camera open and ready to shoot the unbelievable scenery!
Are you renting skis? Don't wait until you get to the resort, pick these up on your way. We have ski rental shops near Geneva. Find out more about our ski rental offerings later.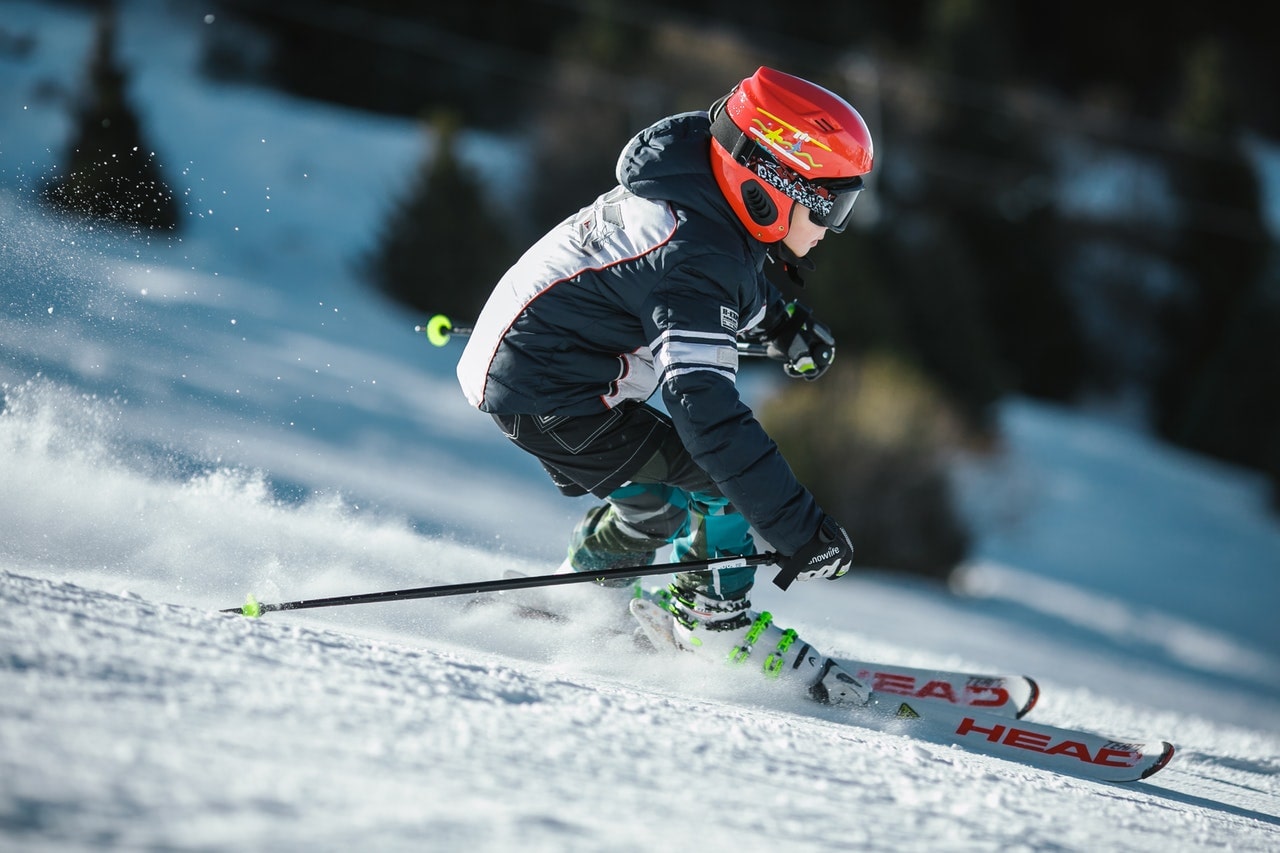 Journey Altitude
It's important to remember that you will be travelling at high altitude on your Geneva to La Grand Bornand, which might cause altitude sickness for some people.
Geneva airport sits at 430m, while the resort of Le Grand Bornand lies at an elevation of 1,000m. Some passengers can experience mild discomforts, such as nausea, headaches and dizziness. That can be symptoms of the change in altitude. Young children are often those who are at risk of feeling unwell.
As a result of the combination between such air pressure and steep, serpentine roads, the journey can be difficult. In this situation, ask your driver to lower the temperature in the vehicle to help you feel more comfortable.
Hopefully, the breathtaking landscapes on your way to Le Grand Bornand from Geneva will act as a great medicine for you.
Le Grand-Bornand Ski Resort
Le Grand Bornand is a mountain village situated right at the foot of the stunning Aravis mountains. Le Grand Bornand itself consists of three areas: the Bouchet valley, the ski resort Le Chinaillon valley and the village of Le Grand Bornand.
Le Grand Bornand Ski Resort Facts
The Ski Resort Areas:
Le Grand Bornand has four areas; Le Maroly, Le Chinaillon-Lachat, La Joyère and La Duche-Les Annes.
The first three areas are ideal for families and beginners, but La Duche-Les Annes requires more experienced and advanced skiers.
Le Grand Bornand Ski Season:
Peak ski season at Le Grand Bornand resorts runs from early December to late April.
Le Grand Bornand's Pistes:
The highest point in Le Grand Bornand is: 2100m
Le Grand Bornand's biggest vertical drop is: 1100m
The total length of Le Grand Bornand's pistes: 48 pistes totalling 86km
The number of ski-lifts in the resort: 39
Le Grand Bornand Facilities and Amenities:
Le Grand Bornand and Chinaillon - its neighbouring village - have 30 restaurants and 40 bars
All types of accommodation; hotels, chalets, apartments, B&B's, campervan grounds
ESF ski-school - a school for both children and adults
The resort boasts to be the only French ski resort to welcome the IBU World Biathlon World Cup. Besides, the resort offers a wide variety of sliding activities: alpine ski, nocturnal ski, biathlon, Fat-Bike, poney-sledging.
Also, Le Grand Bornand is famous for the local Reblochon cheese, which is made twice a day in the village farms during the winter. There are 50 working family farms still very much operational in the valleys, which are worth to visit.
Enjoy the snow games in one of the most famous ski resorts in Europe!
Find out more about Le Grand Bornand ski resort here.
Neighbouring French Ski Resorts:
The appropriate ski pass covers the neighbouring resorts of the Annecy Mountains ski area with 252km of downhill skiing, 172 individual pistes and 156 ski lifts accessible with a single pass. You can ski or snowboard in the other Lake Annecy Ski Resorts of La Clusaz, Manigod and Saint Jean de Sixt.
Le Grand Bornand ski area is connected to the Lake Annecy Ski Resorts. Lake Annecy resorts of La Clusaz, La Sambuy/Seythenex, Manigod and Saint Jean de Sixt.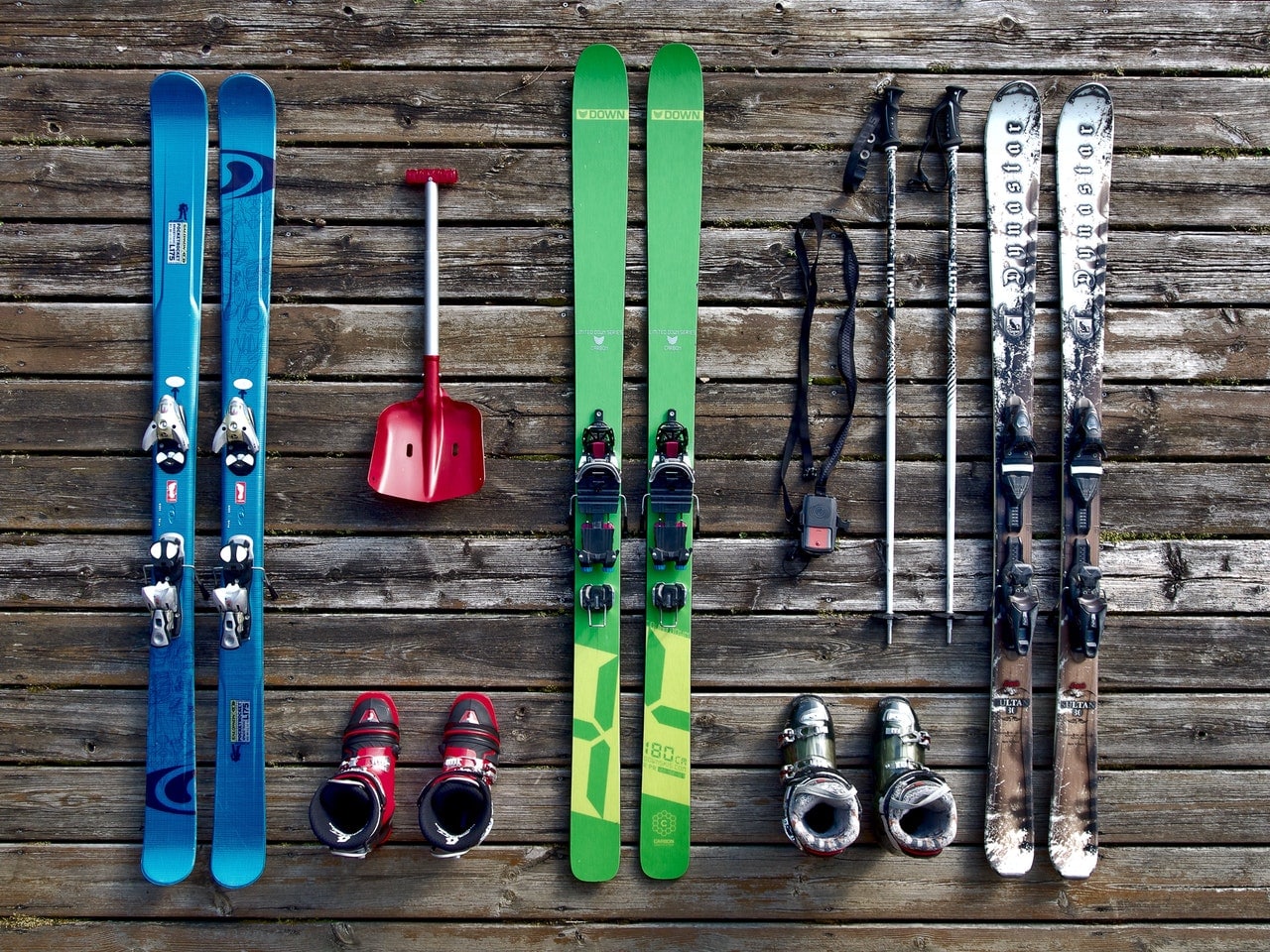 Geneva Airport to Le Grand Bornand Transfers (GVA)
Sitting approximately 5km from the city centre, Geneva Airport is one of the busiest airports to service the Alps. It is advisable to prebook your airport transfer to Le Grand Bornand to avoid any unnecessary waiting.
Flying with your skis? Find out how much the airlines flying into Geneva airport will charge you.
If you're looking for information about your flight to Geneva Airport, find it here.
How Much Will Your Transfer From Geneva Airport to Le Grand-Bornand Cost?
At Alps2Alps, our goal is to offer competitively priced airport transfers to all ski resorts in the Alps. We like to take a transparent approach to price structure. We consider several factors when calculating our quotes, including:
Your journey

The number of people travelling

The day and time you travel

Any discounts available
All of the above will only ever result in our base-rate for ski transfers going down – we never over-inflate our prices at any time or for any reason. So whether you are booking a group transfer from Geneva to Le Grand Bornand or travelling solo, you'll get the best rate with Alps2Alps.
Pricing is also affected by vehicle availability, transfer schedule, vehicle usage and extra costs such as tolls and parking charges.
Midweek Transfers
We strongly advise you to travel in the middle of the week. Book your unforgettable midweek holiday – that is the perfect choice if you want to lower your costs up to an incredible 60%, avoid the crowds and spend less time stuck in traffic. Also, more discounts are available for travelling off-season and off-peak – like cheaper flights, cheaper hotels, etc.
Alps2Alps Ski Rental – Kids Ski Free
Alp2Alps offers low-cost ski rentals when travelling from Geneva. We have a rental store situated only 15 minutes from Geneva Airport. We will then pick you up from the airport and take you to the rental store to have your equipment fitted before continuing your journey to the resort.
Getting proper ski equipment sometimes can be difficult - we have plenty of service points across the Alps. If your equipment isn't quite right, you can exchange it with minimal hassle or fuss.
But wait, that's not all!
Kids ski rental with Alps2Alps comes free with any full paying adult. Alp2Alps offers best discounts on your ski hire - rent your skis and snowboards in one of our ski rental stores!
Book your ski rental online here with your transfer!
Book Your Geneva Airport to Le Grand-Bornand Transfer
Book your coach transfers from Geneva to Le Grand Bornand with Alps2Alps. All you need to do is to complete our online booking form. You can also contact us via e-mail or telephone.
Booking online takes less than 5 minutes and we'll guarantee your booking immediately. If your chosen service or destination isn't available, don't hesitate to contact us and we'll do everything we can to assist you.
Simply click our booking page to get a quote or make a booking within seconds.
If you're still wondering why you should choose Alps2Alps for your transfer to La Grand Bornand, why don't you take a look at some of our glowing coach transfer reviews?