Geneva Airport to Grindelwald Transfers
Geneva Airport to Grindelwald transfers needn't be a hassle for you if you are planning to spend your holiday in the Alps.
If you're looking forward to a transfer provider to this popular ski resort heavyweight, ensure you can actually rely on our transfer company. Here's everything you need to know about your journey from plane to powder, and a little bit more about why you can trust Alps2Alps ski transfers from Geneva.
Transfers from Geneva to Grindelwald
On average, transfers from Geneva to Grindelwald will take around 2 hours 40 minutes though there may be significant changes depending on the time when you travel. Grindelwald in Swiss Alps is a very popular ski resort, so travelling at peak times you can encounter some unnecessary waiting. Alps2Alps will always do everything possible to ensure you are comfortable by all duration of your transfer.
We strongly recommend travelling midweek to cut down on your trip time and guarantee more time on the slopes.
Getting to Grindelwald Ski Resort: Route Details & Issues
The road distance from Geneva Airport to Grindelwald ski resort 229km.
The most direct route from GVA to Grindelwald passes south-east up the side of the Lake Geneva, then rounding Bern and, finally, along with the Thun lake ahead to the ski resort.
The alternative route will take you aside from the city of Lausanne, and afterwards like the first route around Bern and Interlaken. This way will be a little longer than the previous.
According to the current situation on the road and the weather conditions at the time of your trip, you can choose one of these routes to Grindelwald or ask your driver for his advice.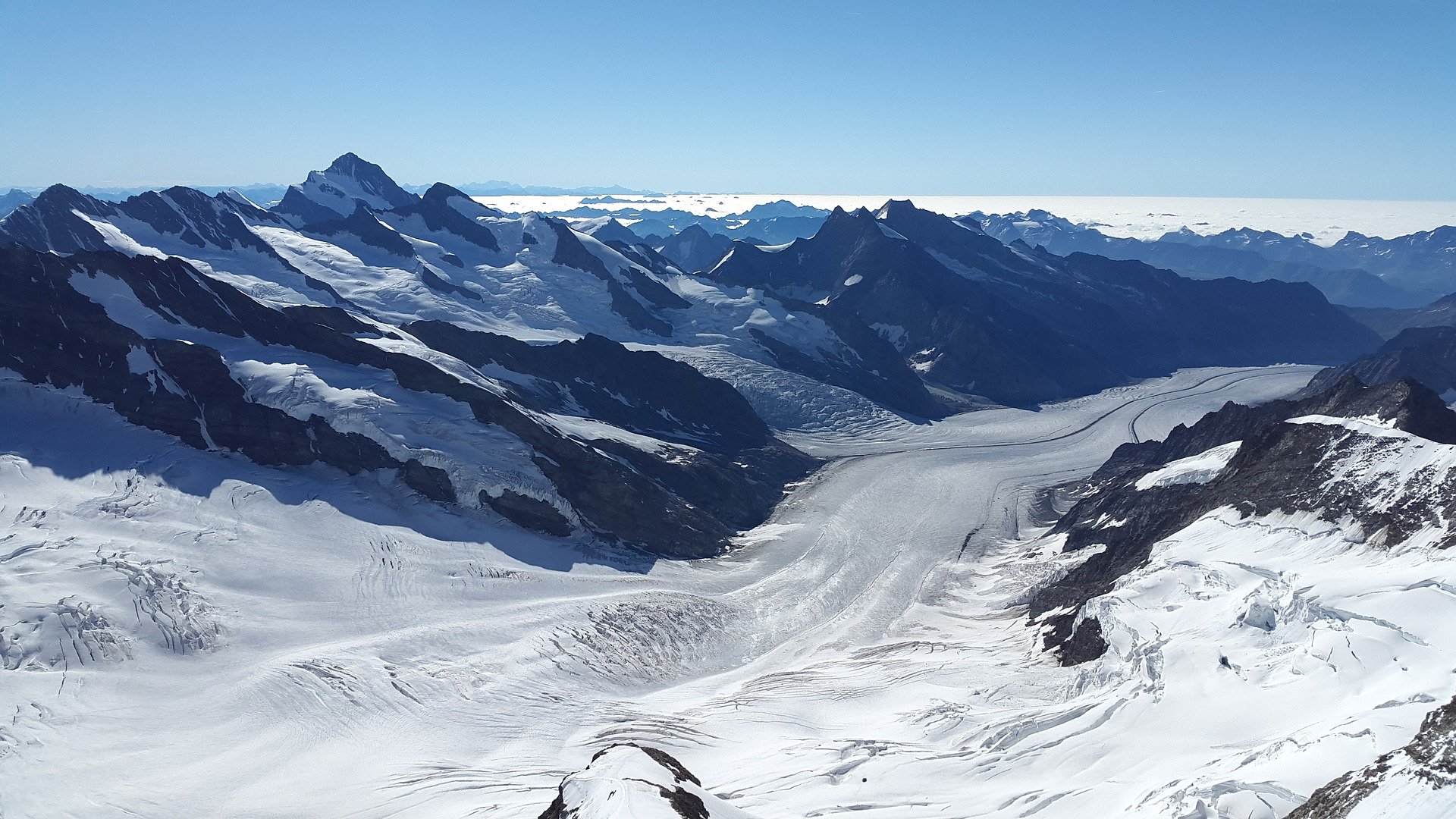 What to Do En-Route
During the transfer, our clients don't have to go directly to the destination point. You can easily ask your driver to make a stop when needed, at any stage to stretch your legs or just breathe some fresh alpine air.
There are plenty of supermarkets en-route to Grindelwald. Maybe you would like to pick up your much-needed ski holiday essentials (or some snacks for the journey) before you get to the ski resort? You may find products bought on the way to Grindelwald cheaper than at the ski resort itself.
Beautiful scenery – amazing landscapes and some historical sights are waiting for you during your trip to the ski resort. Just get your camera out and start snapping. Afterwards, it would be so nice to remember your way to Alpine dream place.
If you are renting skis in Switzerland, don't wait till you get to the resort, pick these up on your way. We have a ski rental shop not far from Geneva.
More about our ski rental offerings later.
Journey Altitude
Notice that all routes to alpine ski resorts present some complications because the roads pass through the mountains.
Geneva airport sits at 430m, Grindelwald id located at 1034m. Although it's not so high point, still for some passengers this journey may cause some mild discomfort, especially on steep, serpentine roads. Nausea, headaches and dizziness can be symptoms of the change in air pressure. Kids especially can start feeling unwell.
If needed, don't be shy to ask your driver to lower the temperature in the vehicle to help you feel more comfortable.
Grindelwald Ski Resort
Grindelwald, which is known worldwide as the "Village of Glaciers", is a part of the Best of the Alps group. The resort is located at an altitude of 1034m above sea level in a unique valley, combining Alpine plateaus with steep, almost sheer rock walls.
The Jungfrau region is one of the largest ski regions in Switzerland, and Grindelwald and the surrounding slopes are a part of it.
Grindelwald Ski Resort Facts
Grindelwald Ski Season:
Grindelwald Resort is open from the beginning of December until the end of April
Grindelwald Pistes:
The max vertical drop in Grindelwald is: 1900m
Grindelwald's longest run is: 4.5km
The highest ski lift in the resort: 2950m
The number of ski lifts in the resort: 66
The total number of runs in the resort: 20
The total downhill length: 213km
Black Pistes = 15 | Red Pistest = 24 | Blue Pistes = 16
Other Areas:
On the surrounding Grindelwald, slopes are laid 50 km of trails with heights from 1034 to 2971 meters. However, all 4 local skiing areas are connected by slopes and ski lifts with neighbouring resorts and their skiing areas, so the total length of the slopes is estimated at 213 km (about 79 trails):
Kleine Scheidegg - Männlichen, Bodmi and Mürren-Schilthorn Grindelwald
What to Do at the Resort:
When it's time to pack up your skis for the day, or you fancy a day off the slopes, there's plenty of nature to occupy yourself within the resort of Grindelwald:
80km of winter walking routes
Seven mountains totalling 4,000m
Majestic Glaciers
60 km of toboggan tracks, including one of the longest toboggan tracks (15 km)
Winter sports

Find out about Grindelwald Ski resort here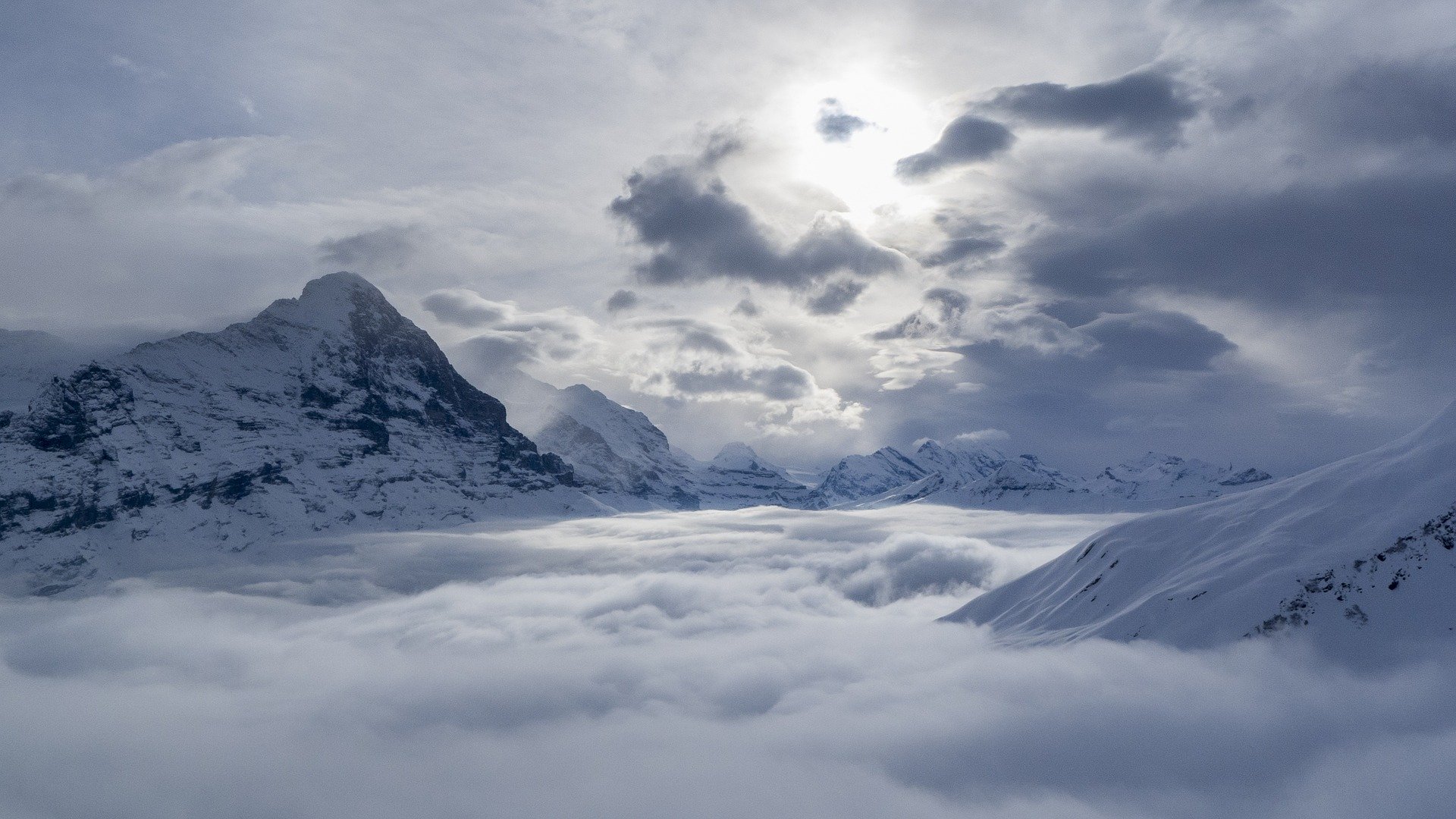 Geneva Airport Transfers (GVA)
Sitting approximately 5km from the city centre, Geneva Airport is one of the busiest airports to service the Alps. During the high season Geneva Airport accepts crowds of ski travellers. So, make sure you book your ski transfer in advance in order to avoid any long waiting here.
Flying with your own skis? Find out how much the airlines flying into Geneva airport will charge you.
If you're looking for information about your flight to Geneva Airport, find it here.
Find out more about Geneva Airport here.
How Much Will Your Transfer From Geneva to Grindelwald Cost?
The main aim of Alps2Alps is to offer the best price transfers to all popular Alpine ski resorts. We like to take a transparent approach to the pricing formation: we take into account all the possible factors to lower the base rate during the process of calculating our quotes. Including:
Your trip
How many people are travelling with you
Day\date of your travel
All discounts available
When calculating fares, we start with our standard price and lower this based on the factors mentioned above. It's a dynamic and very fairly approach that means only one thing: we never increase our prices.
Pricing is also can be affected by vehicle availability, transfer schedule, vehicle utilisation and some additional costs such as road tolls and parking charges.
Midweek Transfers
If you want to travel in comfort, don't spend time standing in road traffic and, besides, cut down your costs, we advise you to travel in midweek days. A midweek transfer will let you save by up to 60%.
More discounts are available for the travelling off-season and off-peak days.
Alps2Alps Ski Rental – Kids Ski Free
We also offer ski rental services at very attractive prices. We have a rental store situated only 15 minutes from Geneva Airport. We will then pick you up from the airport and take you to the rental store so you could rent all the ski equipment, and afterwards continuing your journey tranquilly.
We have some service points across the Alps. If your equipment isn't quite right, you can easily exchange it.
But that's not all!
One more surprise for you: kids ski rental with Alps2Alps comes free with any full paying adult!
Book your ski rental online with your transfer here!
Book Your Geneva to Grindelwald Transfer
Booking your transfer is very simple and absolutely stress-free! The best way to do it is to fill out the online request form, but you can also email or phone our managers if you prefer this way.
Booking online takes just a few minutes, and we will confirm it immediately. If your chosen service or ski resort destination isn't available, don't doubt to contact us. We will be glad to help you.
Head over to our booking page to get a real-time quote within seconds.