Salzburg Airport to Zell am See Transfers
Booking Salzburg Airport to Zell am See Transfers with Alps2Alps saves the hassle of organising transport to and from the ski resort. If you're planning to spend your holidays in this fantastic Austrian ski resort, you want an airport transfer provider that you can rely on 100%.
Below you will find all the necessary information you need to know about your journey from plane to powder snow, and some important facts why our clients trust Alps2Alps to deliver a reliable & friendly airport transfer service.
Transfers from Salzburg to Zell am See
Zell am See is a popular ski resort, so travelling during peak season can mean a lot of time spent sitting in traffic. On average, the Salzburg to Zell am See transfer time is 1 hour 30 minutes; traffic and weather permitting. We recommend travelling midweek whenever possible as this can reduce your journey time and guarantee more time on the slopes.
Regardless of your journey length or the time of year you are travelling, we will always do whatever possible to ensure you are comfortable for the duration of your Zell am See ski transfer.
Getting to Zell am See; Route Details, Issues & Alternatives
The distance to Zell am See ski resort from Salzburg Airport is 85km.
The most direct private transfer route is via Logger Str.
Head down Logger Str in the direction of Innsbrucker Bundesstrasse/B1.
On B21 and B311 head towards Maishofen
Then to Loferer Bundesstraße towards Dreifaltigkeitsstraße (Zell am See)
The second option is via Kasernenstraße to A
Head over A10 and B311 towards Brucker Bundesstraße (Zell am See).
Turn right and continue on Brucker Bundesstraße to your final destination.
Always ask the driver about the best possible route. If there is bad weather or snow, you should add extra time for your transfer. Your driver will always try to take the quickest and shortest route possible, but sometimes severe weather or traffic conditions can cause a diversion.

What to Do En-Route
Your journey should be safe, convenient and comfortable, so if you want to stop and stretch your legs at any stage of your journey, we will happily accommodate this.
The route to Zell am See from Salzburg has many supermarkets, most of which will be cheaper than the offerings in the ski resort. So if you want to grab snacks or holiday essentials, just let your driver know you want a supermarket pitstop en route.
The town of Zell am See is located at the base of the mountain and at the shores of the lake. Mountain, lake & glacier - these are the picturesque views of the region. Get your camera out and start snapping.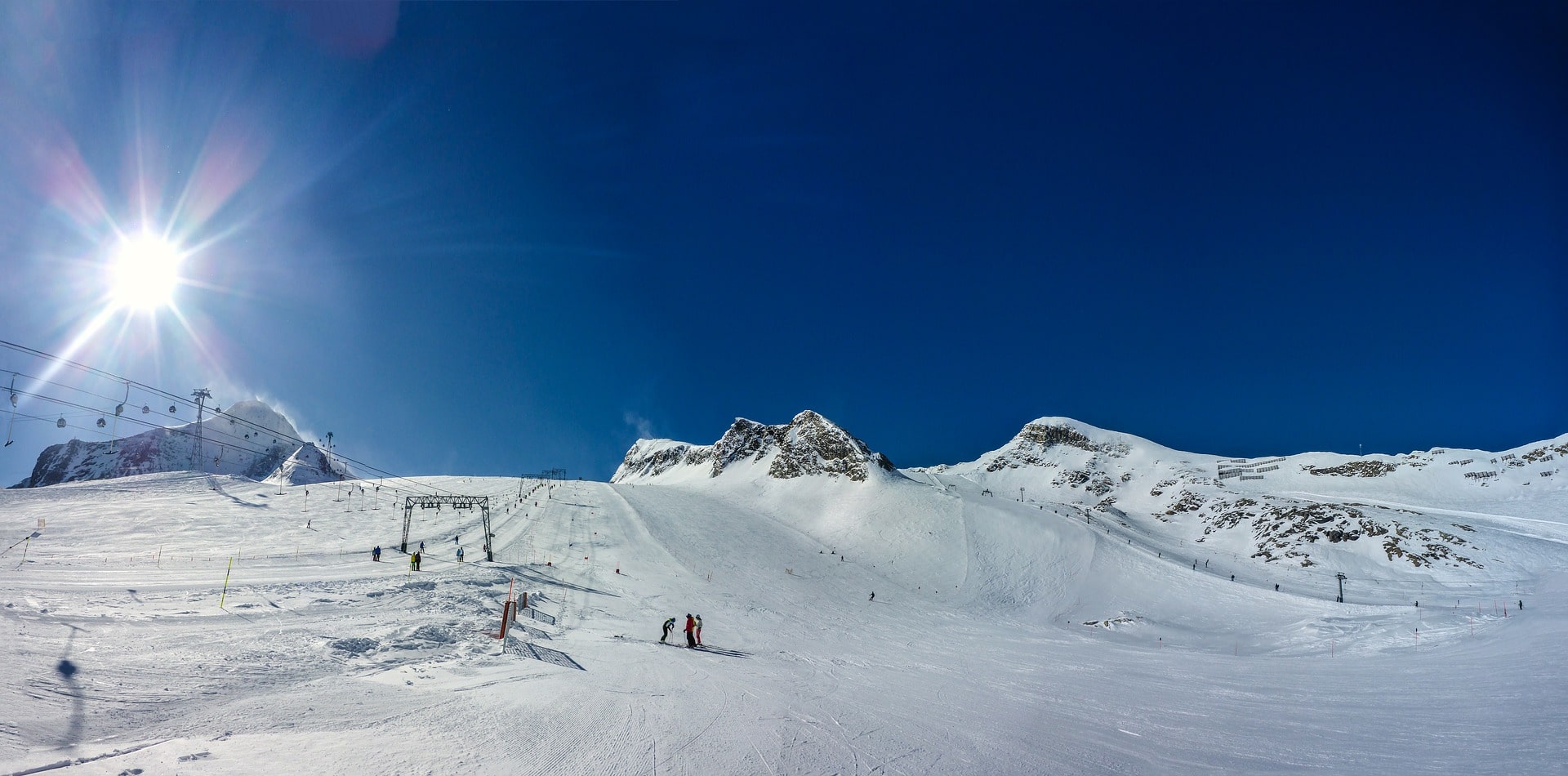 Journey Altitude
It's important to remember that your journey from Salzburg to Zell am See will take you to a higher altitude. This presents its own potential complications.
Salzburg airport sits at 430m, the main village of Zell am See is at 760m. This journey can present passengers with some mild discomfort. Such symptoms as nausea, headaches and dizziness can be the result of a change in air pressure. Young children are especially prone to feeling unwell.
When you combine this air pressure change with steep, serpentine roads, the journey can be difficult for some. If needed, ask your driver to lower the temperature in the vehicle to help you feel more comfortable.
When feeling particularly unwell, Austria's beautiful scenery is the perfect medicine.
Zell am See Ski Resort
Zell am See ski resort is connected with Kaprun ski area and is part of the Europa Sport Region ski area.
Zell am See Ski Resort Facts
Zell am See Ski Season:
Peak Zell am See season dates run from mid-October until early summer
Zell am See Pistes:
The highest ski lift in Alpe d'Huez is: 2261m
The total length of Alpe d'Huez pistes: 32 pistes and 408km
The number of ski lifts in the resort: 28
Access to 3 snowparks
Find out more about Zell am See ski resort here.
Salzburg Airport Transfers (SZG)
Salzburg Airport is called "International Mozart Airport Salzburg". Sitting approximately 8km from the city centre, Salzburg Airport is the second-biggest airport in Austria. Ski season is the busiest time of the year here, masses of skiers from all over Europe flock here in their droves. Make sure you book your ski transfer in advance to avoid any unnecessary waiting.
Flying with your own skis? Find out how much the airlines flying into Salzburg airport will charge you.
If you're looking for information about your flight to Salzburg Airport, find it here.
Find out more about Salzburg Airport here.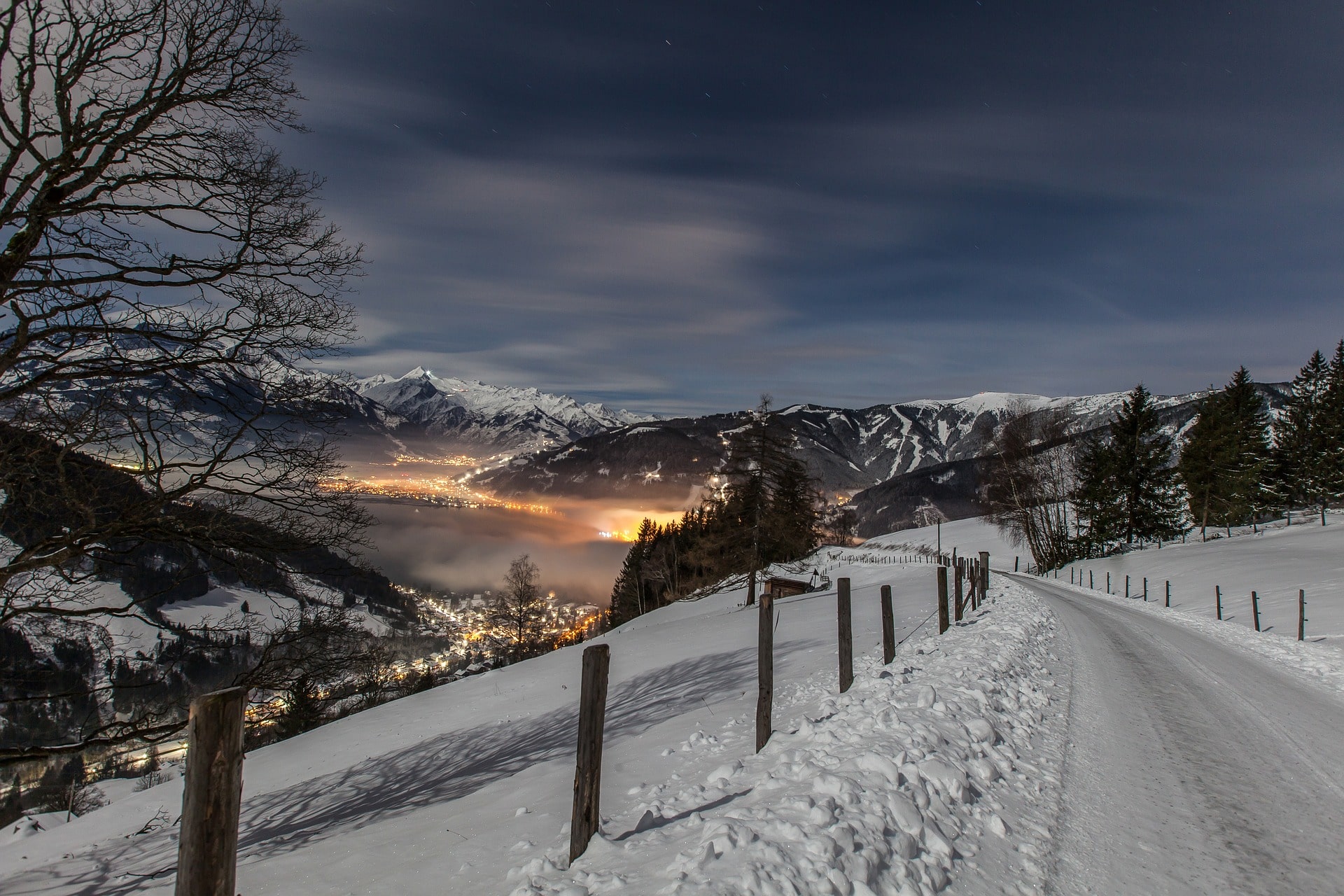 How Much Will Your Transfer From Salzburg to Zell
am
See Cost?
At Alps 2 Alps, our main goal is to offer the amazing value transfers to all ski resorts in the Austrian Alps. For the service we offer, we think that's amazing value for money. We like to take a transparent approach to pricing structure. We take a number of factors into consideration when calculating our prices. These include:
Your journey
The number of people travelling
The day and time you travel
Any discounts available
When calculating fares, we start with our standard price and then reduce this based on the factors mentioned above. This dynamic approach means we only ever decrease our prices – never increase them.
Pricing is also affected by vehicle availability, transfer schedule, vehicle utilisation and additional costs such as road tolls and parking charges.
Midweek Transfers
If you want to lower your costs up to 60%, spend less time stuck in traffic and see your dream ski destination at a less frenetic time, we can recommend you choose to travel midweek.
Travelling during the off-peak season can mean also cheaper flights and cheaper hotels. Take a look at more discounts available for the travelling off-season and off-peak.
Ski Depot: Alps2Alps ski equipment storage solution
Proper ski and snowboard storage will make your equipment last and perform longer. Alps2Alps Ski Depot service makes it easy and convenient, simply leave your ski or snowboard after your ski holidays. Also, ski service is available: ski tuning & repair, snowboard base damage repair, wax etc. You need to leave your ski or snowboard to the transfer driver, the equipment will be dried and maintained for your next ski holidays! You can receive it back on your next trip to the Alps, in any airport wherever Alps2Alps operates.
Book Your Salzburg to Zell am See Transfer
Booking your transfer is very fast, easy and completely stress-free! The simplest way to do so is online, but you can also email or phone us if you prefer.
Booking online takes less than 5 minutes and we'll guarantee your booking immediately. If your chosen service or destination isn't available, don't hesitate to contact us and we'll do everything we can to assist you.
Head over to our booking page to get a real-time quote within seconds.