Transfer from Zurich Airport to Interlaken
Interlaken is an attractive resort for ski enthusiasts, and its excellent location in the heart of German-speaking Switzerland means it's easily accessible from several international airports, including Zurich Airport.
Whether you are travelling to the resort at the peak of the ski season or the tail end, a transfer from Zurich Airport to Interlaken isn't a problem with Alps2Alps.
But, before you travel, let's tell you everything you need to know about your Alps ski transfer, from plane to piste.
ZRH to Interlaken Transfers; The Journey
The Route to Interlaken from Zurich
Interlaken translates to 'between the lakes', referring to Lake Thun and Lake Brienz, so wouldn't it be a shame if you didn't get to enjoy their beauty?
The standard route that our transfers will aim to take is a scenic drive for sure. The route passes from Zurich Airport on the south and then alongside lake Brienzersee heading to Interlaken.
Our alternative route is another comfortable and stunning course. It goes from Zurich to the southwest through Bern, and then alongside Lake Thun to Interlaken.
The chosen route will mostly depend on weather conditions, the snow forecast and the current road conditions.
Travel Times for Zurich Airport Transfers
Zurich Airport ZRH is approximately 133 km from the centre of Interlaken. The average transfer time from the airport to the resort is 1 hour and 45 minutes. But remember, factors such as poor weather conditions and traffic can affect the journey time significantly.
Located 13km north of Zurich city centre, Zurich Airport is one of the busiest airports in Central Europe. During the high season, Zurich Airport accepts crowds of ski travellers. Of course, you would not like to waste your time here, right? That's why we advise you to make your transfer booking in advance.
Flying with your own skis? Find out how much airlines flying into Zurich airport will charge you.
Discover information about your flight to Zurich Airport.
Seasonal Route Issues
While some additional waiting might occur in the high season, your dedicated driver will do everything possible to ensure you have a happy and comfortable journey. But, there are some insider tricks we can let you in on that might speed up your trip for all those eager skiers! If you travel midweek, the chances of unnecessary waits and traffic jams are much slimmer, AND it guarantees more time on the slopes.

Our Guide to Skiing in Interlaken
Switzerland's Interlaken ski resort is nestled between two lakes, Thun and Brienz, hence the name of the city.
The breathtaking Swiss resort is a seamless blend of lake and mountain, offering magical views and mountain adventures at the foot of your door, at an impressive altitude of 567m above sea level.
Interlaken gained its status as an 'official' ski resort not so long ago with the opening of the Jungfrau skiing region.
The Jungfrau zone sits above Grindelwald and provides more than 100 miles of ski trails, with some of the Alps' most notorious ski slopes situated here.
All of Jungfrau's ski trails are interlinked by a mountain railway and access to use this railway will be included in your ski pass. This means that you will be able to soak up a different ski area every day for a week if you wish!
What awaits you in the Interlaken mountains? Enjoy over 63.4 miles of ski slopes, over 20 miles of 'easy' slopes, 34 of 'moderate' and 8 of 'advanced' ski slopes, so there's something for the whole family.
There are also 34 ski lifts in total, a vibrant surrounding village, excellent aprés-ski entertainment and views that your eyes will struggle to believe.

Booking Your Zurich to Interlaken Transfer
How Much Will Your Transfer From Zurich to Interlaken Cost?
At Alps2Alps our main aim is to offer our clients the best price transfers to all popular Alpine ski resorts. We always take a flexible and dynamic approach to the pricing calculation, allowing our team to consider many factors to lower the base quote. Among these factors are:
The distance of your trip
The number of people travelling
Day and date of your trip
Any available discounts
When calculating the cost, we usually start from our standard rate and then lower this based on the factors mentioned above. This dynamic approach is the fairest and ensures you only pay what you owe; we never overstate our prices!
Quotes can sometimes depend on vehicle availability, transfer schedule, vehicle utilisation and some additional costs (tolls and parking charges).
Head over to our online booking page and get a real-time ski transfer quote within minutes!
The Benefits of Booking Midweek Transfers
Booking a midweek transfer to Interlaken has financial and time benefits...
If you want to save money on your ski transfer, we offer cheaper midweek transfers for bookings from Monday to Friday's, sometimes saving you up to 50% compared to weekend travellers.
Another benefit of travelling midweek is less traffic on the roads, quieter resorts, and short queues for the ski lifts, meaning more time on less congested slopes. Sounds like a win-win to us!
Types of Alps Ski Transfers Offered
We offer two types of airport transfers from Zurich to Interlaken, private and shared - another influence on the cost of your journey.
Private Ski Transfers
Our private transfers are a hit amongst groups of up to 8 people, families with children, or smaller groups of skiers looking for an uber-comfortable ride to Interlaken. With our private service, there is no waiting around for other fellow skiers, your driver will simply meet you at arrivals and escort you to your vehicle. You can also arrange to make a stop en-route to stretch your legs or to visit a supermarket to stock up on your weekly essentials.
Shared Ski Transfers
If you're looking to cut a few costs on your transfer to the slopes, our shared service is the cheapest, but don't worry it's still a comfy drive! All it means is that you will be sharing a car with another party heading in the same direction. You might have to wait up to two hours depending on the shared service you have chosen, but we are tactical with our shared scheduling to ensure wait times are minimal, plus, it's a great way to meet some new ski enthusiasts.
What to Do En-Route to Interlaken?
Our drivers are fully aware that a 1-hour 45-minute car journey can feel like a particularly long time for some people, especially after a flight! So don't worry, we're super lenient if you want to stop to stretch your legs, take a bathroom break, or even stop and take some beautiful photos of the stunning panoramics that you will pass through.
There are also plenty of supermarkets en-route to Interlaken, and we're more than happy to let you stop and grab some skiing essentials or some snacks for the journey, don't be shy to ask. Besides, many of the holiday essentials that you can buy on the way to Interlaken are much cheaper than in the resort.
How Our Booking Process Works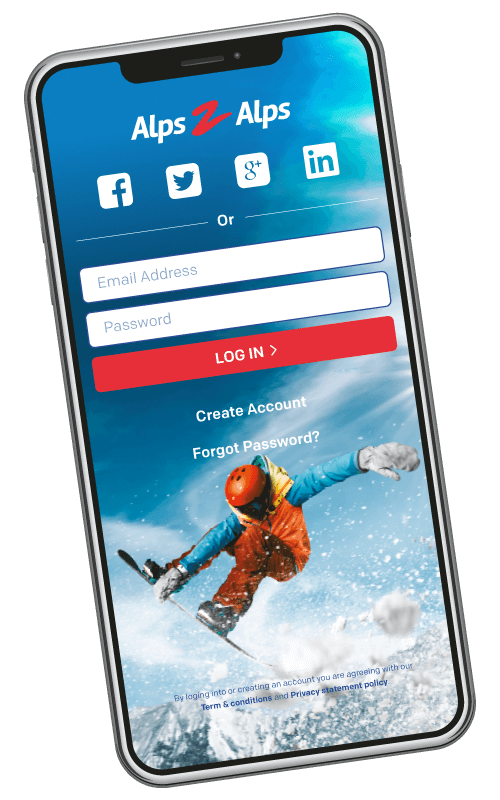 Booking an airport transfer from Zurich to Interlaken is easier than you could imagine with Alps2Alps.
Let's break the booking process down...
Book your transfer online in seconds using our online form

Receive booking confirmation by email

If you need to provide any extra information such as the flight number or name of your accommodation, our customer service team will contact you

Receive an email reminder 3 days before your transfer

10 mins before the transfer we'll send you an SMS reminder and provide the transfer vehicle number, driver name and telephone number so you can track your driver or contact them if needed

Your driver will greet you at the Zurich airport arrival's hall, holding a sign with your name. Your driver will then accompany you to the transfer vehicle and pack your luggage in the car

Your driver will drive you safely to Interlaken. All transfers are door-to-door. Exceptions: if the road is closed, it's too narrow for the car, or if the resort is a car-free area. In these events, you will be dropped as close to your accommodation as possible

After the trip, we will send you a thank you email and inform you of any upcoming offers. If you'd like to leave us a review we'd be very grateful!
Why Use Alps2Alps for Zurich to Interlaken Ski Transfers?
We have been providing comfortable, efficient and friendly ski transfers for over 10 years. We're now an industry leader specialising in affordable and fuss-free Alps transfers, including those to Interlaken!
What sets us apart from our competition?
Dynamic pricing for deals everybody can afford
Quick and simple booking process
Real-time delay updates
MyAmitours loyalty customer scheme; the more you travel with us, the cheaper the transfers
A helpful 24/7 customer service team
Benefits of a Private Transfer from Zurich Airport to Interlaken
Are you wondering why it's best to choose a private transfer to Alps2Alps than taking public transport from Zurich to Interlaken? From comfy vehicles, stops en-route and child seats, there are many benefits of travelling with our quality ski transfer company.
Here's a taste of what to expect:
Modern fleet of over 100 vehicles - lots of availability
Cars equipped for all winter conditions
Free water & Wi-Fi onboard
Extra luggage space for skis and bags
24/7 dispatch centre
Special ski rental and storage offers for transfer clients
Free child and booster seats on request
A warm and welcome team on hand from customer service to drivers
Book Your Zurich to Interlaken Transfer Today!
Booking your transfer is simple, it will take you no more than 5 minutes. Simply fill out the online booking form, send us an email or give up a phone call.
Ready to get started? Book your ski transfer today, and we'll see you at the airport!