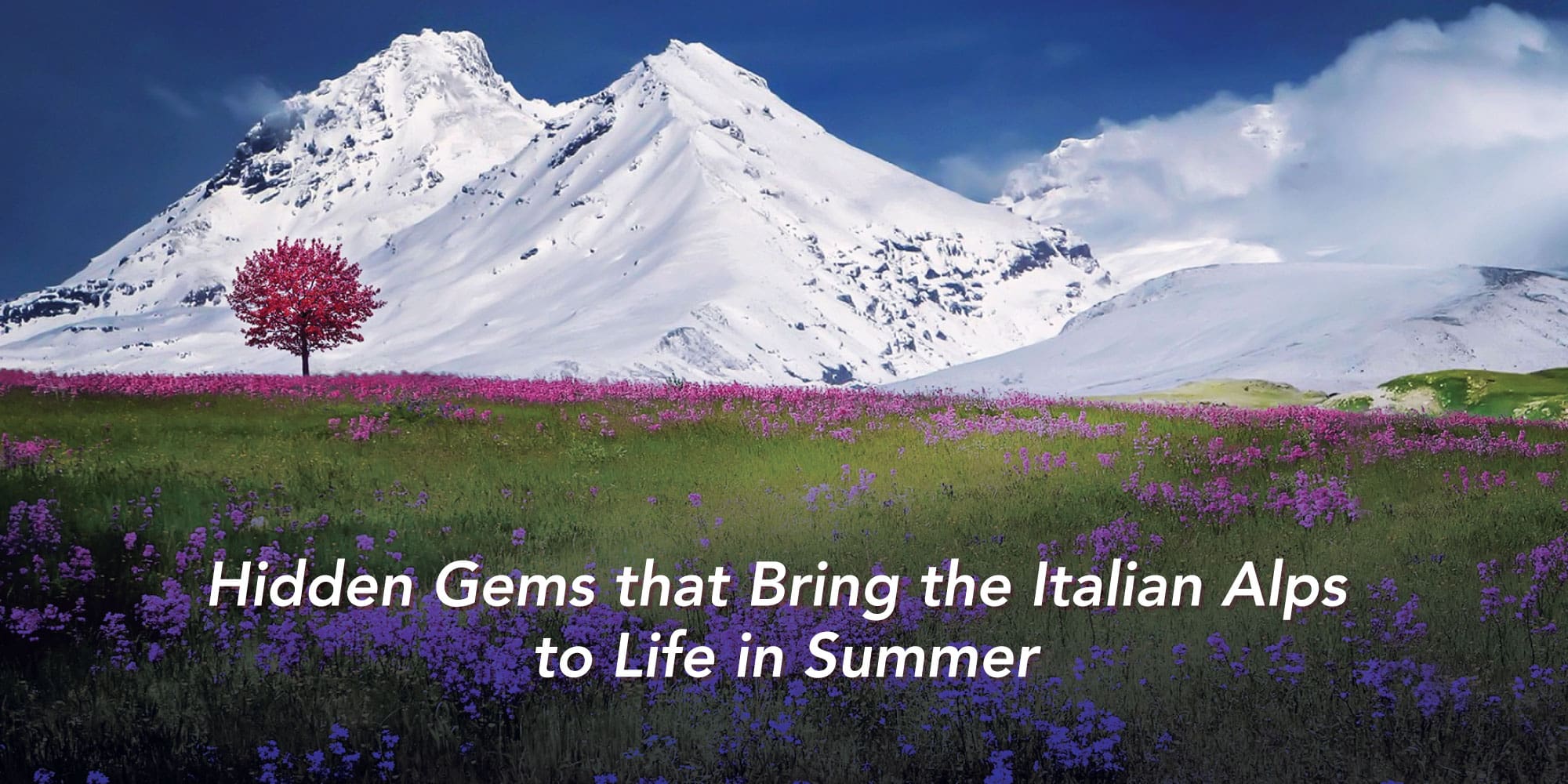 Hidden Gems that Bring the Italian Alps to Life in Summer
Hidden Gems that Bring the Italian Alps to Life in Summer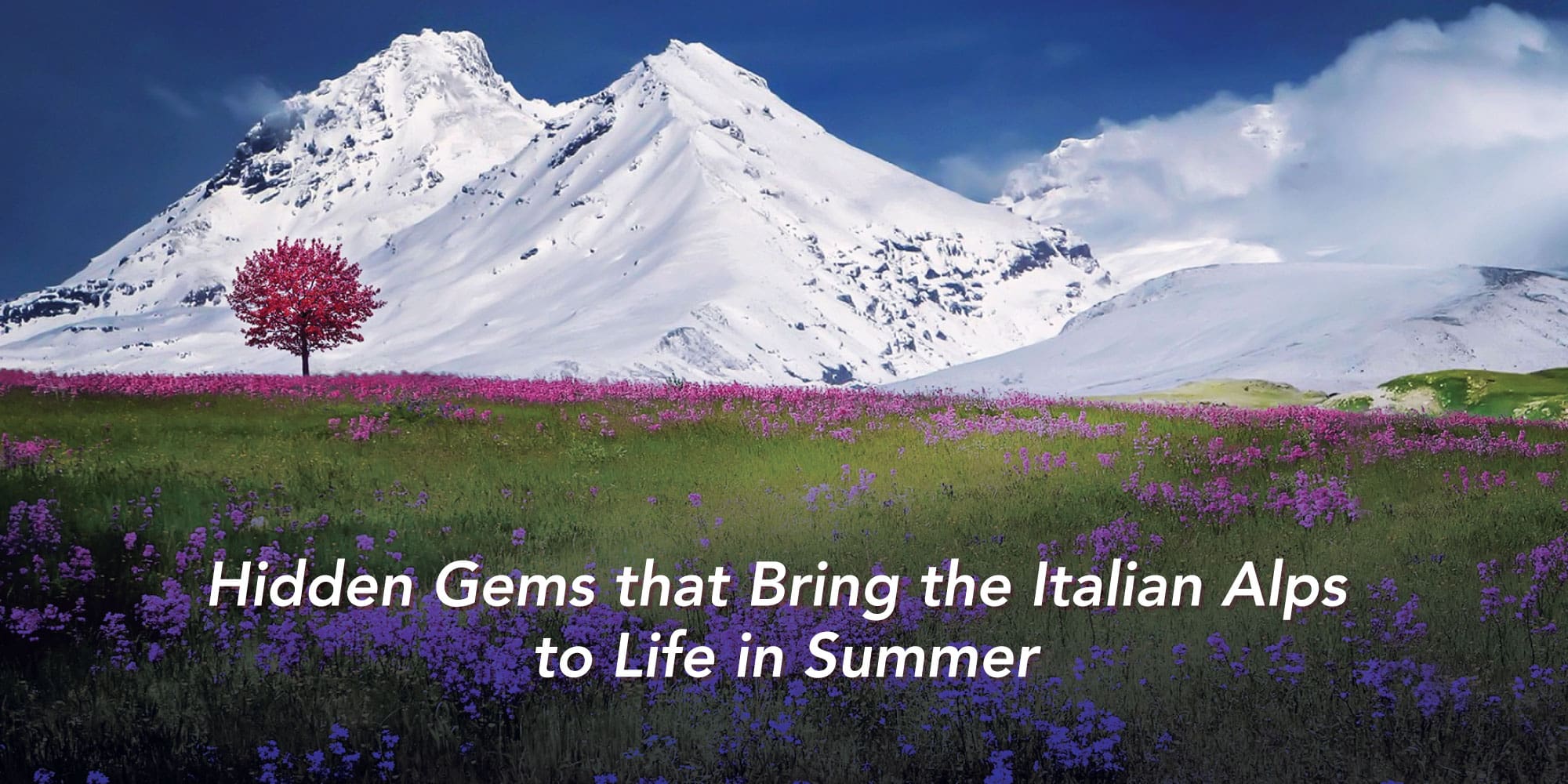 Italy is a hugely popular summer destination. But, when the temperature rises, you might not think of heading to the Alps to soak up the sun.
Whether you're looking for adrenaline-fueled action, stunning scenery, or a chance to relax, the Italian Alps have it all.
Still unconvinced? Here are the hidden gems that bring the Italian Alps to life in summer.
Lake Garda
Lake Garda is one of the main attractions of visiting the Italian Alps during the summer. But, the lake is often overshadowed by other famous Italian landmarks. We're here to change that!
Italy's largest lake offers its visitors a variety of different attractions.
Holiday-makers can visit the little towns dotted around the lake, each with its own charms and discoveries. From historical churches to botanical gardens, there's plenty to explore.
For those who fancy a more active holiday, you'll be spoilt for choice by the range of activities on Lake Garda. The Northern half of the lake is surrounded by a backdrop of the Dolomites, home to sports such as windsurfing and paragliding.
If you want to escape the tourists, hike through one or more of the many trails surrounding the lake! You'll come face to face with some of the amazing Alpine wildlife, experiencing the mountains as never before.
Lake Garda has so much to offer, every member of the family will find something to keep them entertained. It's a spectacle you don't want to miss!
Not sure how to get there? At roughly an hour and a half drive's away, Bergamo is the closest airport to Lake Garda.
The Ancient Town of Belluno
In the winter months, not many holidaymakers in the Italian Alps would consider visiting Belluno. But, in summertime, the town comes to life. At less than an hour away from Treviso airport, Belluno is an easily reachable summer holiday destination.
The town might provide great access to the nearby mountains, but it's an exciting place to be in its own right.
Whether you're keen for the great taste of Italian gourmet cuisine, or to enjoy the atmosphere of the Piazza dei Martiri, Belluno is a hidden gem that deserves more attention.
Belluno is also home to some woody areas, surrounded by the mountains, that make great places to explore.
If you want to swap flat land for water sports, Belluno is also home to some small lakes where all members of the family will find themselves entertained.
The National Park of the Belluno Dolomites
Only a short distance away from the town of Belluno, the National Park of the Belluno Dolomites is a heritage site where nature is left untouched.
With an abundance of rivers, summits and spectacular wildlife, it's easy to see why the park was founded to safeguard this territory of natural value.
Home to some exclusive flora and impressive animals, including lynx and golden eagles, this national park has plenty to discover.
If you're a lover of great scenery, you're in luck here. The park has plenty of great photo opportunities thanks the diversity of mountain summits it encompasses!
Summer time is the best time to fully enjoy this park, as its visitors can really take in what's around them. It's a keen sight-seers dream!
Monte Cristallo
Located near the infamous resort Cortina d'Ampezzo, Monte Cristallo is one of the most impressive mountains in the whole of the Dolomites.
So, if your fix of the mountains is still unsatisfied at the end of winter, you're in luck! In the summer, the mountain transforms, accessible by cable car, and home to mountaineering and hiking.
If you've got a taste for adrenaline, try having a go at the summer activity via ferrata, which is a more accessible version of rock climbing. A trained guide will be on hand to literally 'show you the ropes!'
It's also said that the Monte Cristallo is home to some incredible photo panorama opportunities. You'll have a chance to enjoy some simply breath-taking views!
At a less than two hour's drive away from Venice airport, the mountain is easily reached by those who can't wait to explore it!
Sass Pordoi
Contrary to popular belief, Sass Pordoi is not a ski area. But, it is an area of the Dolomites accessible by cable car. Located near the infamous ski resort Val di Fassa, Sass Pordoi is often in the shadow of this Italian heavyweight.
But, we believe Sass Pordoi deserves more attention! In summer, it's home to many exciting activities such as climbing, hiking and mountaineering, which are sure to satisfy the cravings of all sports-lovers!
If you love hiking or want to give it a try, Sass Pordoi is home to numerous routes that suit all abilities and skill-levels.
Whichever activity you choose, you'll be surrounded by some stunning scenery. The Dolomites won't disappoint when it comes to breath-taking views!
Parco Naturale Adamello-Brenta
Love nature? Want to explore the sights? Visit one of 80 lakes?
The Adamello-Brenta Nature Park is home to an abundance of natural attractions and rare species of wildlife.
This protected park alternates between wooded and rocky areas, and is even home to one of the largest glaciers in Europe.
Also, the park boasts some incredible wildlife, including brown bears and Alpine ibex. So, there's plenty to discover!
Tempted to spend your summer holiday in the Italian Alps yet? You'll need an affordable transfer to get you there. Alps2Alps provide a professional, reliable service to all major resort destinations in the Alps. Find your low-cost transfer here!