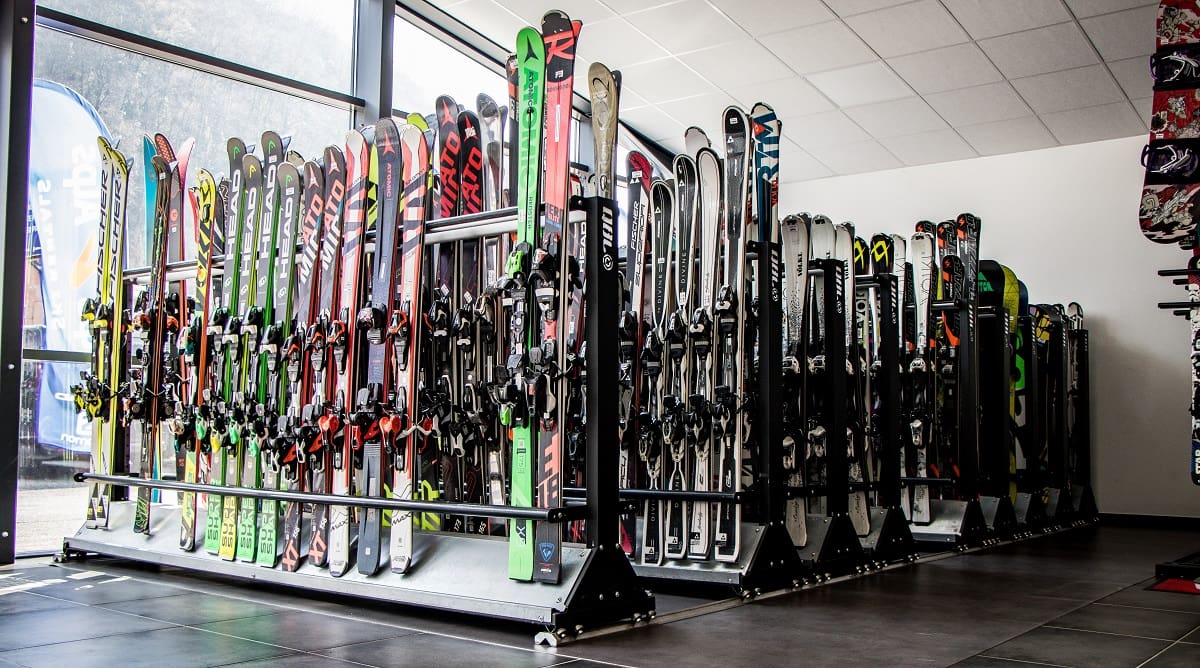 New Ski Equipment Hire from Alps2Alps
New Ski Equipment Hire from Alps2Alps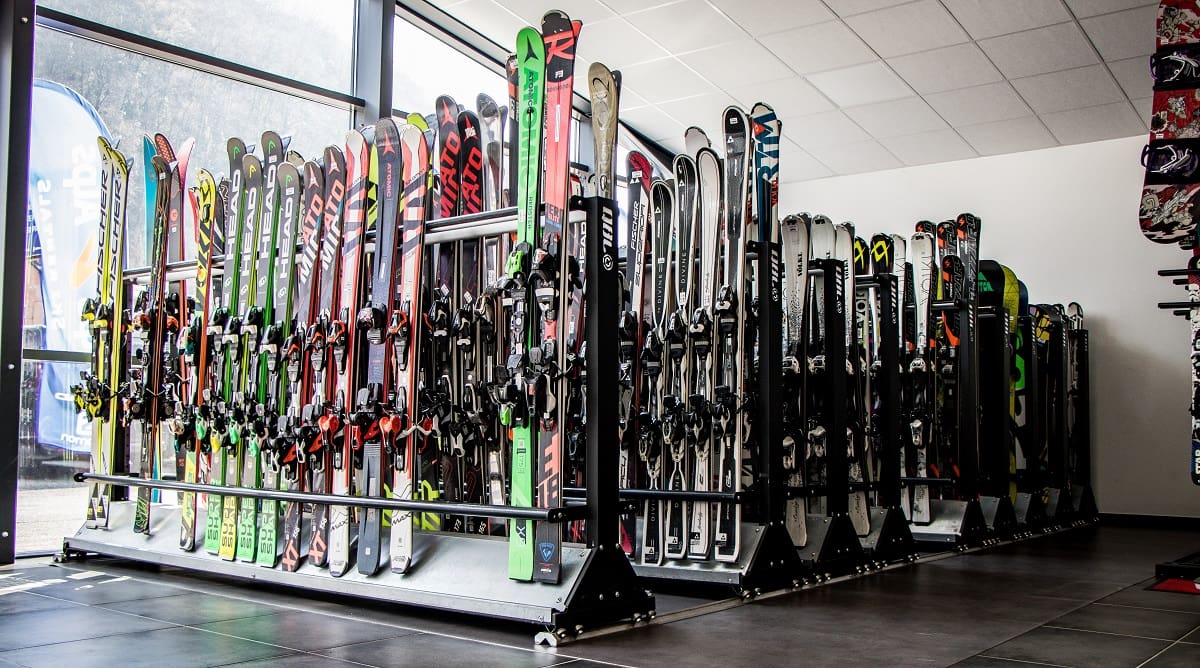 A new ski season brings new opportunities to beat your PBs, hone your performance and have even more fun on the slopes.
And your choice of ski equipment can make improving your technique a whole lot easier.
We've refreshed our ski equipment hire options to include some of the best new skis, snowboards and boots from some of the most prestigious brands on the market. Find out what's on offer at our ski hire shops to make the most of your ski season 2019/20.
What's New for Snowboarders?
If you're a snowboarder getting ready for a trip to the Alps, we've got some great new boards for you to try;
Burton Custom
Burton has released a new board for 2020 featuring blunt tips and 3D core profiling. With simple, yet striking graphics, this board will get you noticed for all the right reasons. A great all-rounder, combining carbon technologies with frostbite edges for a perfect ride, no matter the terrain.
Skill level: Intermediate to expert
Nitro Team Exposure
Another all mountain board, the Nitro Team Exposure 2020 comes with a powerlite core for effortless performance and an innovative base for maximum durability and speed. The thinner core profile improves handling for a responsive, powerful ride.
Skill level: Expert
What's New for Skiers?
To maximise your ski holiday, the right pair of skis are essential. That's why we always update our collection of rental skis to ensure you find the perfect fit. Here's what's new;
Platinum/ Expert – Atomic Vantage 77 TI W
If you're looking for a pair of skis that work just as well on-piste as they do all-mountain- these are for you. Particularly suited to intermediate female skiers who spend most of their time on-piste but occasionally like to explore.
Black/ Gold – Atomic Vantage 79 TI
These lightweight skis are ideal for all-mountain and off-trail exploration thanks to the wear-resistant atomic edges and excellent edge grip. Ideal for intermediate to advanced skiers.
Blue/ Bronze – Rossignol React R2 2020
If you're a beginner skier, the Rossignol React is a safe option. Easy to control and light, these skis are great if you're still finding your feet. If you stick to the groomed pistes at moderate speeds, these skis will do you well.
Platinum/Expert – Head Kore 93
A Koruba wood core makes these all-mountain skis perfect for intermediate to expert skiers looking for extra quickness. Lightweight, yet powerful, you'll be weaving and ploughing through powder like a dream.
Black/ Gold – Head Joy Super
Stiff yet responsive, light yet strong, these skis are built for trail carving. A clever choice for intermediate to expert skiers.
Black/ Gold – Head Joy Total
With added width and stability, these easy-to-ride skis are perfect for intermediates looking to progress. With high-performing materials such as Karuba wood, carbon and Graphene in the mix, these are quality skis.
Platinum/ Expert – Head Monster
If you're an intermediate to advanced skier looking for an all-mountain ski, the Head Monster provides a stable ride for carving.
Black/ Gold – Head V-Shape
With an incredibly light, smooth feel, these skis are a good option for those looking for sharp turns and a playful feel.
Red/ Silver – Head Performance i.speed
These narrow downhill skis are great for building speed with the added benefit of fantastic grip. If you're an experienced skier, these powerful skis are perfect for racing down the mountain.
Red/ Silver – Head Performance i.rally
KERS energy management technology, titanium alloy and Graphene make these skis a serious contender. Inbuilt sensors detect icy conditions to stiffen the skis when needed to give you peak performance in all conditions.
New Ski Boots
A good pair of well-fitted ski boots are essential for safety and performance on the mountain. Take a sneak peek at our latest offerings;
Head Vector RS 90 W
This flexible boot comes with an easy lining for ease of removal and racing flex tuning. Perfect for alpine skiing, this boot provides much more comfort than a lot of the gear other shops offer.
Atomic HAWX PRIME 100
Well suited to advanced and expert skiers, this boot features innovative Thinsulate Insulation to keep your toes cosy on the mountain and an ultralight shell for speed.
Atomic HAWX PRIME 110 S
Comfortable, precise and light, the Hawx Prime 110 S provides even pressure distribution and a responsive feel. A fantastic every day boot for intermediate skiers.
What Ski Equipment Do I Need?
The type of ski equipment you use can make a big difference to your performance on the slopes, so it's important to get it right.
You need to think about your ability level (beginner, intermediate, advanced) and the type of skiing you're after (on-piste, off-trail, racing) to find the right fit for you.
Just ask one of our expert ski technicians at our ski rental hubs to find a pair to suit your ability. They will be able to give you advice on choosing the right equipment and adjust it to your size, weight and level.
How Much Does It Cost To Rent Ski Equipment?
At the Alps2Alps ski rental service, we offer premium skis at surprisingly affordable prices.
We've even incorporated fantastic deals into our rental service;
Rent skis from as low as 5 euros per day
Get the 6th day of rental free
Damage and theft guarantee is included in the price
Kids equipment is free with a full paying adult
Book Your Ski Equipment With Alps2Alps
Why go to the hassle and expense of travelling with your own skis when you could rent premium equipment from us and collect it on route to your ski resort? Choose online ski rental to skip the queues and head to the ski area as soon as you arrive.
Our A2A rental stores are conveniently located in Geneva and Albertville, two major hubs in the heart of the Alps.
Book your Alps2Alps ski rental with your ski transfer to make the most of your next trip to the Alps.