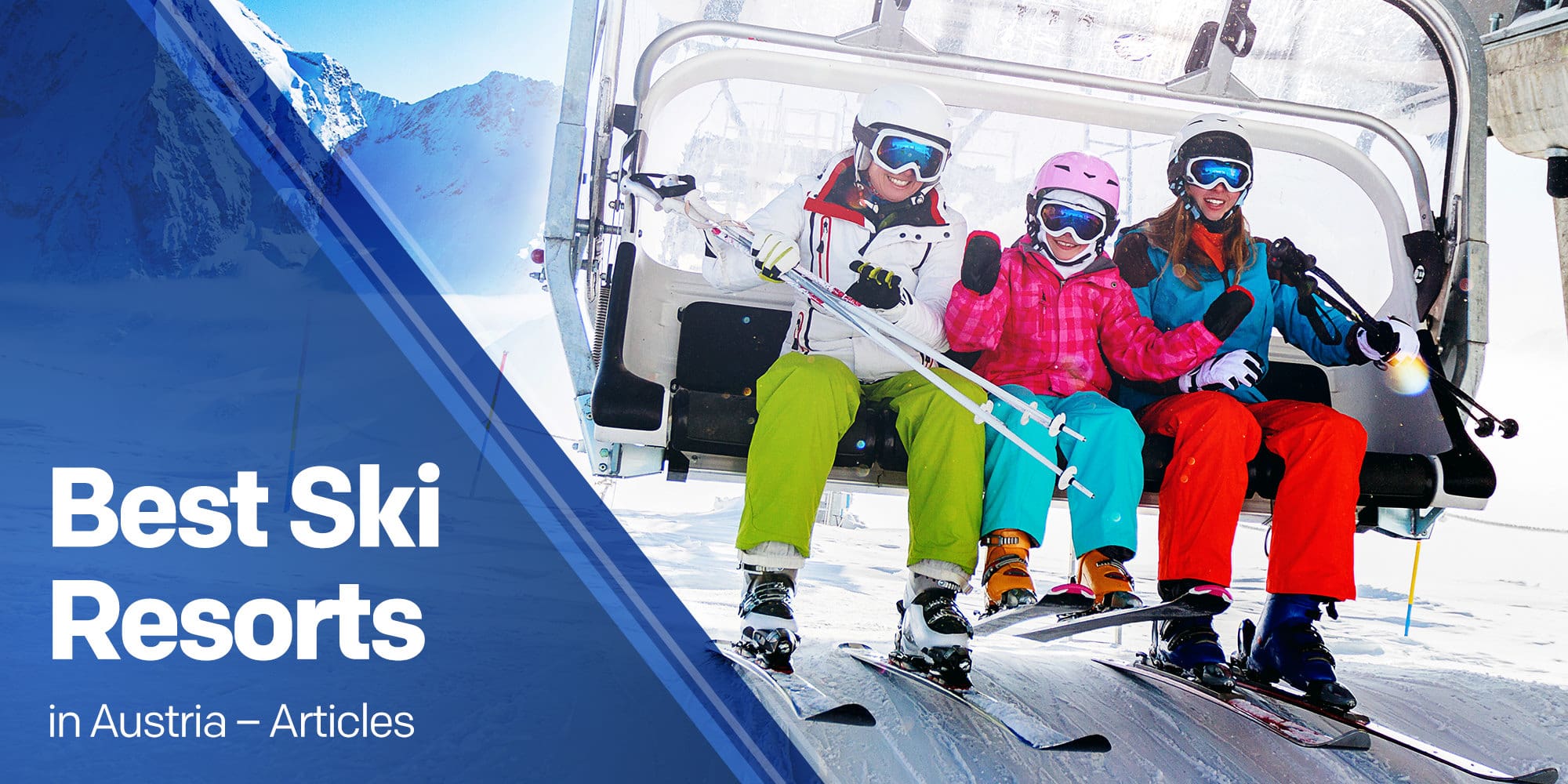 Best Ski Resorts in Austria – Articles
Best Ski Resorts in Austria – Articles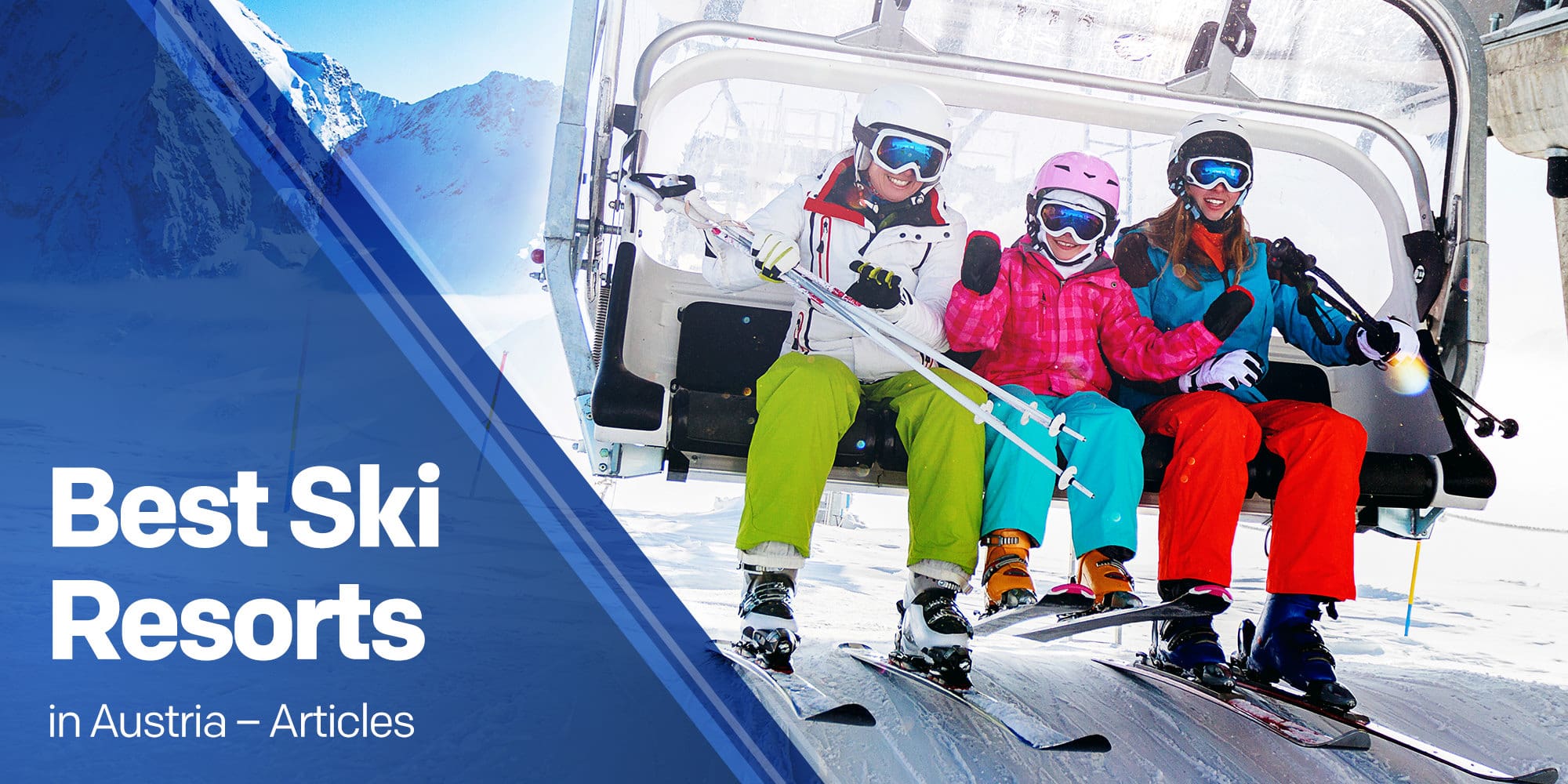 If you're wondering where to head for your next ski holiday, Austria has a lot to offer. Whether you're looking for a picturesque setting or a lively atmosphere, Austrian resorts have something for everyone. We've put together a list of articles from the most reliable independent publishers, all covering the best ski resorts in Austria, to help you pick the best resort for you!
The Best Ski Resorts in Austria – The Telegraph
Want to know the best resorts for beginners, intermediates and expert skiers? The Telegraph have got you covered! They also cover the best resorts for: reliability, charm and romance, partying, families, terrain parks, value for money and for weekends away.
Resorts featured: Alpbach, Saalbach, St Anton, Sölden, Kitzbühel, Ischgl, Obergurgl, Mayrhofen, Söll, Innsbruck
Topics covered: Where to stay, alternative resorts, lifts and passes, pistes, slopes and some fun facts!
Read the full article by The Telegraph here.
Top 10 Austrian Village Ski Resorts – The Guardian
For those of you unsure about which ski resort would suit your requirements, The Guardian cover 10 Austrian ski resorts under different categories. They list the best resorts for: beginners, mixed-age families, silver skiers, groups, lovers, experienced skiers, party-goers, young families, glam and non skiers. Lech, for example, is an expert skier's paradise with plenty of black runs to wet your appetite!
Resorts covered: Westendorf, Filzmoos, Oberau, St Anton, Alpbach, Galtur, Mayrhofen, Ellmau, Lech and Igls.
Topics covered: Where to stay, atmosphere, shops, food, nightlife, runs, kindergardens and nearby places to go.
Find out more by reading the full Guardian Article here.
The 10 Best Ski Resorts in Austria – Snow Magazine
Snow magazine tells us how Austria's diverse terrain caters for a wide range of skiers, from beginners to experts. Alpbach, for example, has been named one of the best resorts for family ski holidays. Snow Magazine describe Austria as "the land of cute alpine villages, gently wooded slopes and friendly hosts"; so, if that's your thing, read on!
Resorts covered: Soll, Kitzbuhel, Mayorhofen, St Anton, Saalbach, Kühtai, Alpbach, Ischgl, Lech and Ellmau.
Topics covered: ski ability, family skiing, cost, lift systems, après-ski, pistes and scenery.
Read more from Snow Magazine here.
Austria Ski Resorts – On the Snow
On the Snow describe Austria as "Chocolate-box villages, tree-lined slopes & legendary après-ski". This article compares an extensive list of some of Austria's most popular resorts by: terrain, mountain stats, lifts and user ratings.
Resorts covered: St. Anton, Ischgl, Mayrhofen, Kitzbuehel, Obergurgl-Hochgurgl, Solden, Saalbach Hinterglemm Leogang, Lech Zuers, Obertauren, Schladming and more.
Topics covered: terrain, ski level, runs, snow making, lift types and user ratings for night life, family friendly, all-mountain terrain and terrain park.
Read the whole article by On The Snow here.
Five of Austria's Best Ski Resorts – The Local
The Local tells us how Austria can offer better value for money than the French and Swiss Alps. They list their top 5 resorts and why.
Resorts covered: Kitzbühel, St Anton, Saalbach, Sölden and Ischgl.
Topics covered: Atmosphere, après-ski, accommodation, restaurants, pistes, transport, snow fall and ski levels.
Give the full blog by The Local a read here.
Take to the Slopes in Austria at the Best Ski Resort You've Never Heard Of – The Mirror
The Mirror talks solely about why we should all visit the "picture-postcard resort of Kuhtai". With a mountain pass 200m above sea level and breath-taking panoramic views, it's hard to argue otherwise!
Resorts covered: Kuhtai
Topics covered: scenery, altitude, slopes, atmosphere, facilities, accommodation, ski ability and activities.
Check out the full article here.
Top 5 late season ski resorts in Austria – Weather to Ski
Austria may not be the obvious choice to visit late season, but Weather to Ski reveal 5 resorts which are up there with the best!
Resorts featured: Obergurgl, Ischgl, Sölden, Mayrhofen/Hintertux and Lech/Zürs
Topics covered: resort height, slopes, pistes, closing dates, snow fall and runs.
You can read the full Weather to Ski article here.
Get from the Airport to your Austrian Ski resort with Alps2Alps
Low Cost
No need to add any unnecessary costs to your holiday. We offer the cheapest transfer service in the Alps!
Tailored Pricing
We consider your personal circumstances when tailoring your quote. These include:
Your journey from Airport to Resort
The number of people travelling
Day and time of travel
Special discounts
We start with a standard quote (which is already the cheapest around) and deduct money accordingly, based on your circumstances. The price will never increase, only decrease. Find out more about our pricing here.
Reliable, Affordable and Safe
Not only are we affordable, you can rely on us to get you to your destination safely and on time. We offer a family friendly service with round-the-clock assistance and modern transfers to suit winter weather conditions! Book your transfer to your favourite Austrian ski resort here!