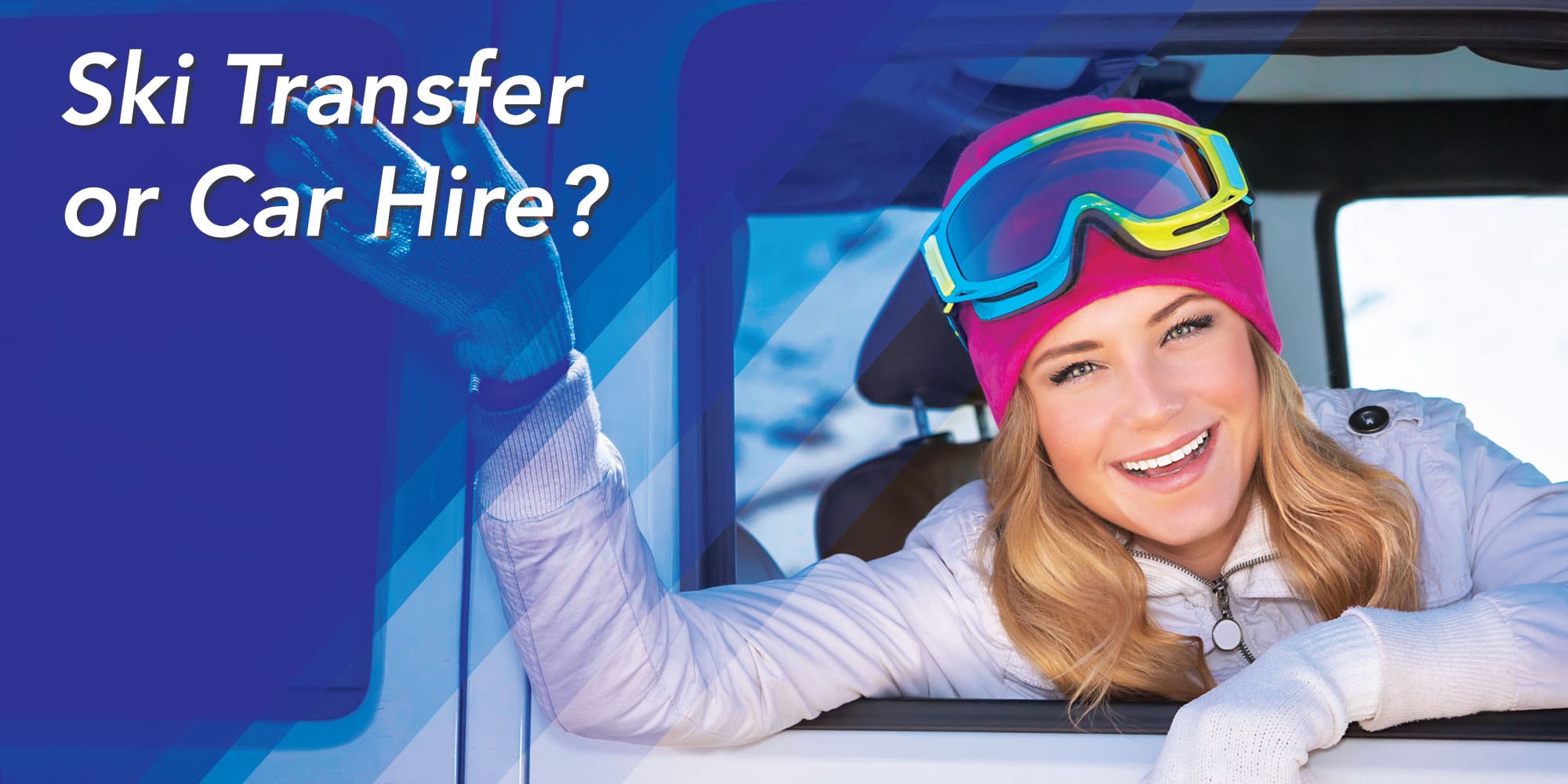 Ski Transfer or Car Hire: What's Better?
Ski Transfer or Car Hire: What's Better?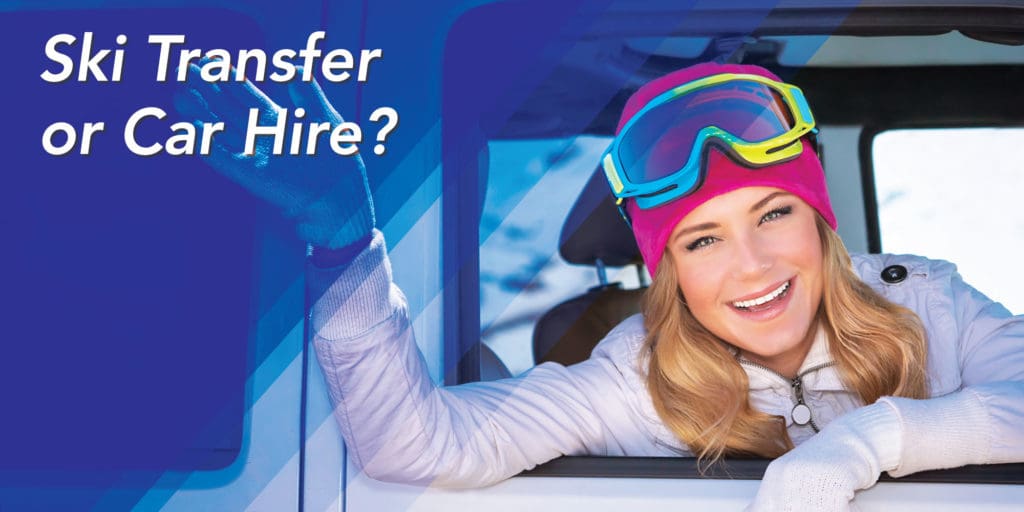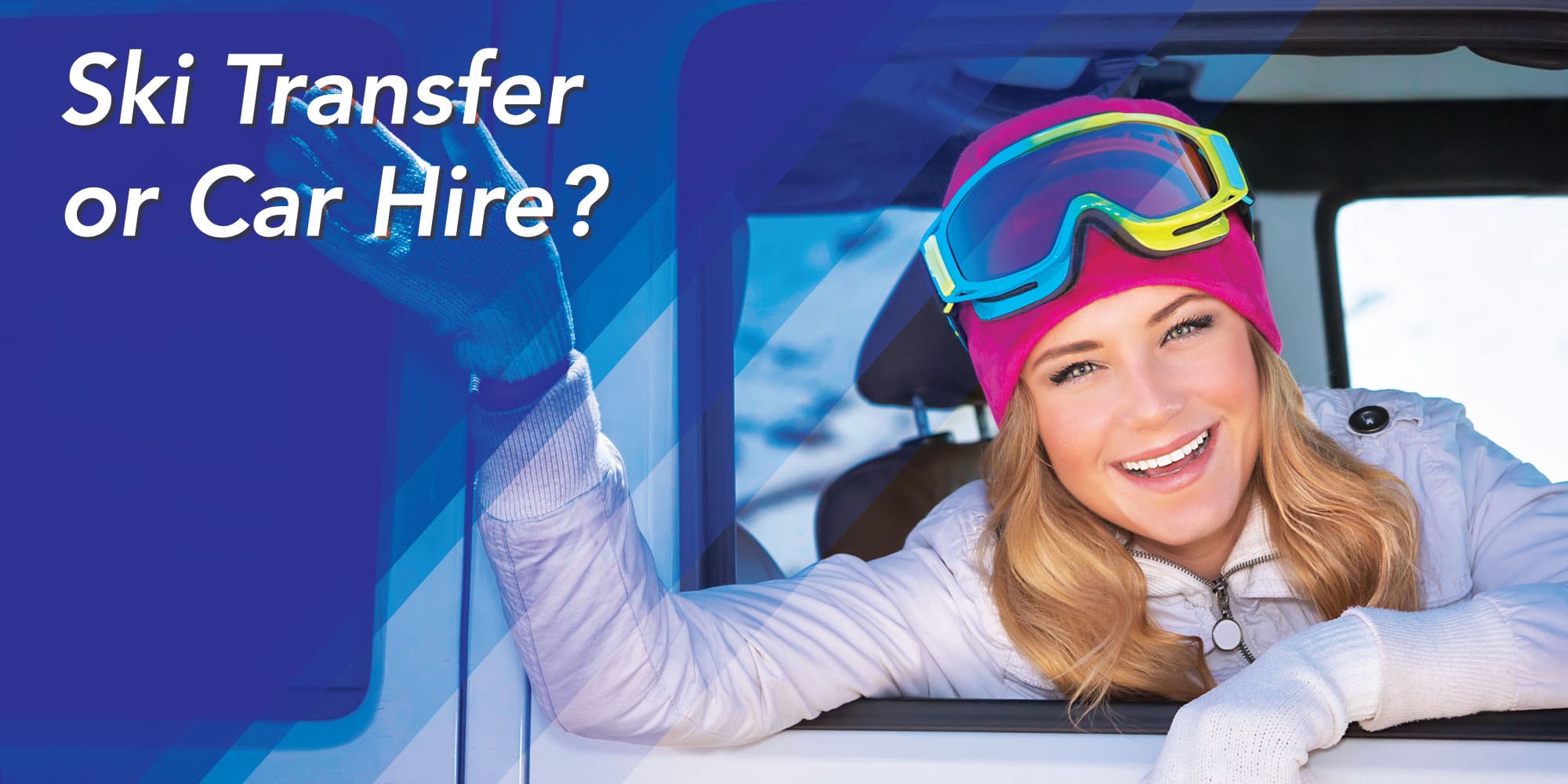 If you're looking to cut costs on your ski holiday, it can be tempting to consider hiring a car. Is this really the best option for you? We've taken a look at how viable it is to hire a car and drive to your resort. So, what's the better option? Ski transfer or car hire?
Spoiler alert: It's ski transfers!
The Allure of Alpine Roads
Alpine roads are home to some of the most spectacular scenery in this part of the world. We're not surprised you want to get out there to see it all.
Hold on! It's not that simple…
Conditions can be rough in some parts of the Alps. If you're not a confident and experienced driver, your route can be seriously nerve-wracking.
Our seasoned drivers travel these roads day-in, day-out. They know every twist, turn and more importantly, places prone to black ice.
Besides, the mountain scenery looks better from a passenger's seat.

Car Hire Comes at a Cost
At first glance, it can be easy to consider car hire as the cheapest option. This isn't necessarily true.
You're going to need to rent chains for your tyres which will come at an additional charge. Moreover, you're going to need to actually know how to put these chains on.
But it doesn't stop there. Are the tyres on the car suitable for Alpine roads? Often, car hire stores will make money on add-ons like winter tyres, ski racks and child seats. In countries like Germany and Austria, winter tyres become a legal requirement during certain times of the year. Research this before you get caught out.
Speaking of legal requirements, do you need a vignette? If you're driving on the motorway in Switzerland or Austria, an annual motorway tax applies. Cars rented should provide a vignette as standard – if you have to buy one, these can be done at most petrol stations. If your car is without this, you'll have to pay a hefty on-the-spot fine.
Remember: Even in a hire car, it's the driver's sole responsibility to ensure the car meets local specifications and requirements.
Added charges are a common frustration for skiers. So much so, experts from icarhireinsurance.com conducted research on the topic and returned their verdict:
"[Hiring a car] is like skiing in a blizzard, hampered by poor visibility and a lack of transparency".
Rather them than us!
The Flexibility of Car Hire
Car hire does have its advantages. The biggest draw has to be the flexibility it gives you. Whether you want to travel to another resort, take an alternative route or explore local towns before hitting the slopes – a car can help.
There are some caveats to this though. For instance, you have to designate a driver. Adding more than one driver to your hire plan can lead to yet another charge. Having one designated driver can make for some undesirable situations on your holiday. Missing out on a glass of wine with lunch can be a genuine deal breaker for some.
It's also worth remembering that many ski resorts are car-free. This means you'll have to park some distance from your accommodation. It's a small annoyance which can be overcome but it does make the prospect of hiring less attractive.
If you want to explore the surrounding areas, it's not impossible to do without a car. In our view, the best way to appreciate the scenery is by foot (or skis). Many resorts will be serviced by buses to take you to surrounding areas of interest.

Timing Your Return Journey
We've heard of many skiers falling short with this one. Timing your return journey to the airport can be difficult. It may have taken you a certain length of time to climb the mountain but your return journey won't necessarily be the same. Road closures, poor weather and traffic can all vastly alter your journey.
A transfer driver is highly experienced at tackling the Alpine roads. Whether it's finding a shortcut away from traffic, handling the rough conditions or simply allowing extra time to ensure you arrive on time – they know what they're doing.
The experience of a transfer driver will take the stress and last minute panic away from your return journey. Also, you won't have to waste time returning your car!
How do the Costs Compare?
Booking a hire car online before your trip is usually cheaper than getting one on the day. Having said this, expect that price to almost double by the time extra charges and add-ons are paid.
Car hire prices can appear attractive because they charge by the day. If you don't use the car much when at the resort, it can be a frustrating pricing model.
With a transfer, you pay a quoted fee which is detailed in advance. With Alps 2 Alps, this fee has already included external factors like road tolls and parking charges.
We offer a dynamic pricing structure. This means we tailor your quote to the specifics of your journey. We only ever use this to decrease the cost – never increase it. We look at factors like the journey itself, the number of people travelling as well as day and time of travel. This means we can offer significant discounts for those travelling off-peak or midweek.
Find out more and book your ski transfer here.