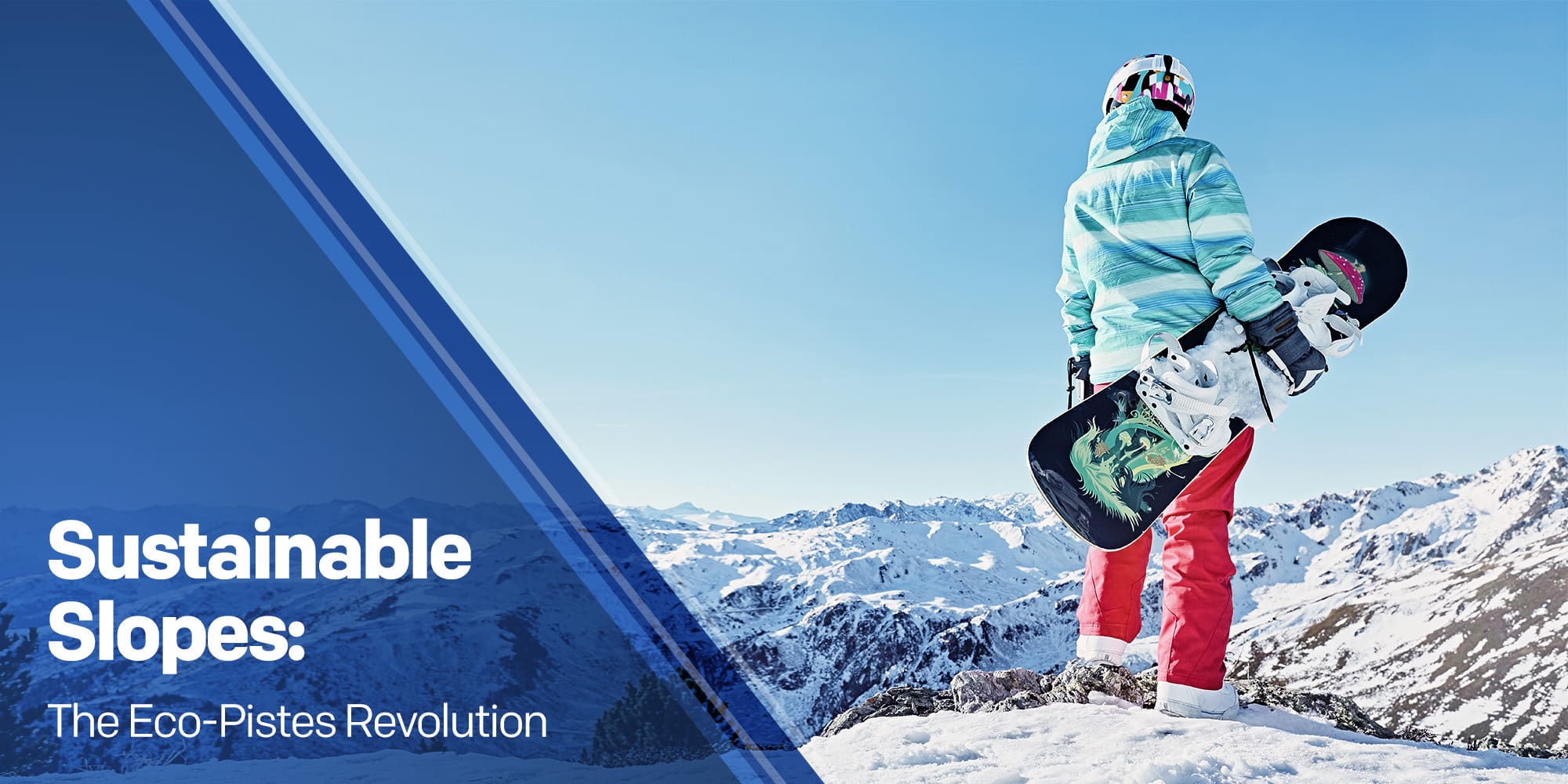 Sustainable Slopes: The Eco-Pistes Revolution
Sustainable Slopes: The Eco-Pistes Revolution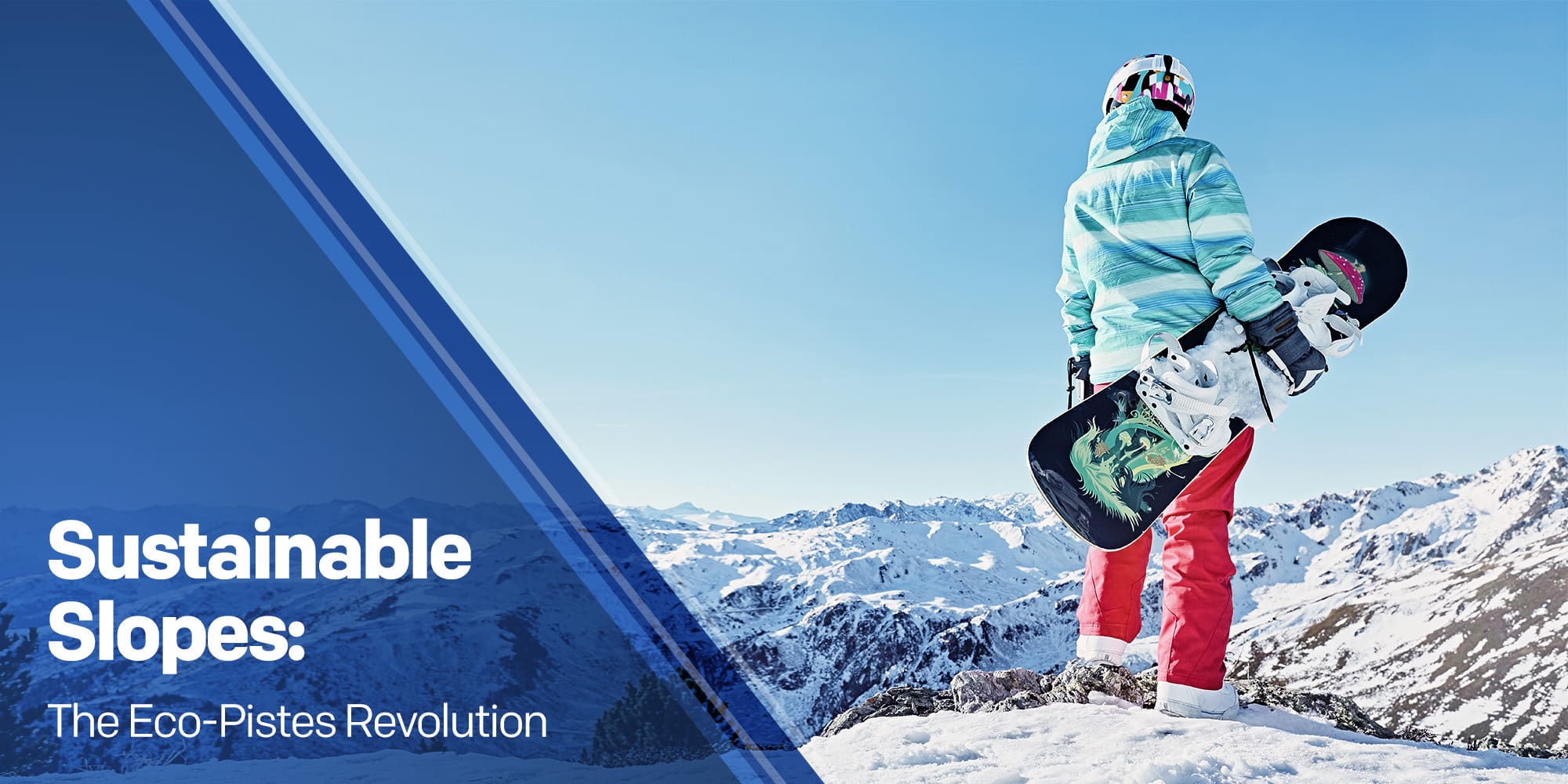 Ski holidays aren't famous for their green reputation, which is why skiers often get a bad name among eco-warriors.
This reputation is slightly unfair, skiers are only a tiny contribution to the world's carbon footprint. But, it can't be denied that we feel a pang of guilt at the thought of harming our beloved slopes.
Climate change is now the number one concern of mountain communities. So, we're leading the eco revolution on the pistes!
But, how do you go about it? Here's our guide to sustainable slopes.
How to Ski 'Green'
It's time to get as passionate about the environment as you are for your favourite winter sport.
With the sheer volume of skiers, the disturbance to the environment and the travel involved, it's easy to see where skiing gets its reputation from.
But, eco-friendly skiing is possible, and is being adopted by many ski resorts and skiers alike.
With a few easy changes, you can look after your favourite slopes as well as ski down them. For example:
Think About How You Ski
We admire skiers who take their sport seriously. But, your favourite pastime can have a detrimental impact on the surrounding environment.
We're not suggesting you stop skiing! In fact, quite the opposite.
Have a go at cross-country skiing! This underappreciated mode of skiing is a green skier's dream. There's no need for chair lifts or snowmaking – the terrain is left completely untouched.
Cross-country skiing might be a bit tougher, but who doesn't love a challenge? But, remember to stay safe out there!
Bring Refillable Bottles
This one sounds obvious, probably because it is.
We all know the importance of recycling at home, so why are the slopes any different?
While it's great that skiers know the importance of staying hydrated, this doesn't have to harm the environment! Far too many plastic bottles are bought and thrown away unnecessarily.
These bottles are sometimes disposed of on the slopes themselves, which is a huge problem – for clear reasons.
So, what's the solution? There are plenty of reusable bottles and flasks out there. Depending on your preference, these can keep your drink hot or cold!
Use Portable Ashtrays
Some say that smoking while on a mountain is a uniquely special feeling. But, this doesn't mean the landscape deserves to be littered with cigarette butts.
If the mountains are providing you with endless thrills and stunning scenery, the least you could do is look after them in return.
So, what's the answer? Portable ashtrays!
This way, you can light up on the mountain and have somewhere to dispose of your cigarette. It's a win-win!
Mind How You Travel
Inevitably, ski holidays involve a lot of travel.
To reduce your carbon footprint, why not avoid flights and take the train? You can still reach many of your favourite Alpine destinations without the need for flying!
Once at the train station, if the public transport links are difficult, choose a transfer service that can accommodate everyone in your group at once.
Mind When You Travel
While how you travel is important, when you travel can also play a big part in looking after our slopes.
Avoid travel during peak times! Sustainable tourism is a great way to reduce harm to the environment.
Skiing later into the year  is a great way to ski greener, as less people head to the slopes at the end of the season. This means less fossil fuels from travel and less skiers on the pistes at once!
Another option would be to choose midweek skiing. With the popular holiday choice being the weekend, you'll enjoy quieter slopes, cheaper prices and shorter travel times – all while being more sustainable!
Most Sustainable Ski Resorts
So, now you're equipped with some tips on how to ski green, where should you head to try out them out?
Many resorts are keen participants in this eco-revolution, but which ones are the best?
Here are the most sustainable ski resorts in the Alps:
Avoriaz, France
With the entire ski area equipped with recycling bins, the monitoring of fuel consumption and energy efficient lighting, Avoriaz is a big name in the world of green ski resorts.
Another bonus? It's completely car-free and has been since the beginning!
Kaprun, Austria
Austria is known for its lack of purpose-built resorts, giving it a head start in terms of 'eco-points'.
Kaprun, in particular, is known for being sustainable.
Where to start? The resort's lifts are powered by solar energy, new trees are planted regularly and there's a pipe system in place to prevent pollution on the mountain.
Kaprun is bound to get the seal of approval even from the keenest eco-warriors!
Chamonix, France
Need evidence that Chamonix is sustainable? It's been awarded a 'Green Snowflake' for its efforts toward being more environmentally friendly, such as using renewable energy and changing its transport system.
It's one of only four resorts to receive this award!
Clearly, while skiing isn't famous for being green, there are measures that can help reduce harm to the environment. So, you can ski guilt-free!
Ellmau, Austria
Part of the famous SkiWelt area, Ellmau has taken many steps toward becoming greener.
In terms of being eco-friendly, the resort has a pretty impressive claim to fame, as it can boast a 100% solar powered ski lift.
Not only that, but Ellmau uses electric cars, and many charging points which guests can use for free.
Saas Fee, Switzerland
For Saas Fee, being car-free wasn't enough. The resort took things one step further, introducing the use of electric buses for guests to get around with.
What's more, the resort is entirely powered by hydro-electricity. If you're not too sure what that means, the important bit is that it's renewable.
We can only admire Saas Fee's efforts!
Now you know how to ski more sustainably, you just need to get to the slopes. Alps2Alps offer a reliable, affordable transfer service to all major resort destinations in the Alps. We can cater to large groups, so there's no need for more than one car, and we always try to keep your journey as short as possible. Find your low-cost transfer here!