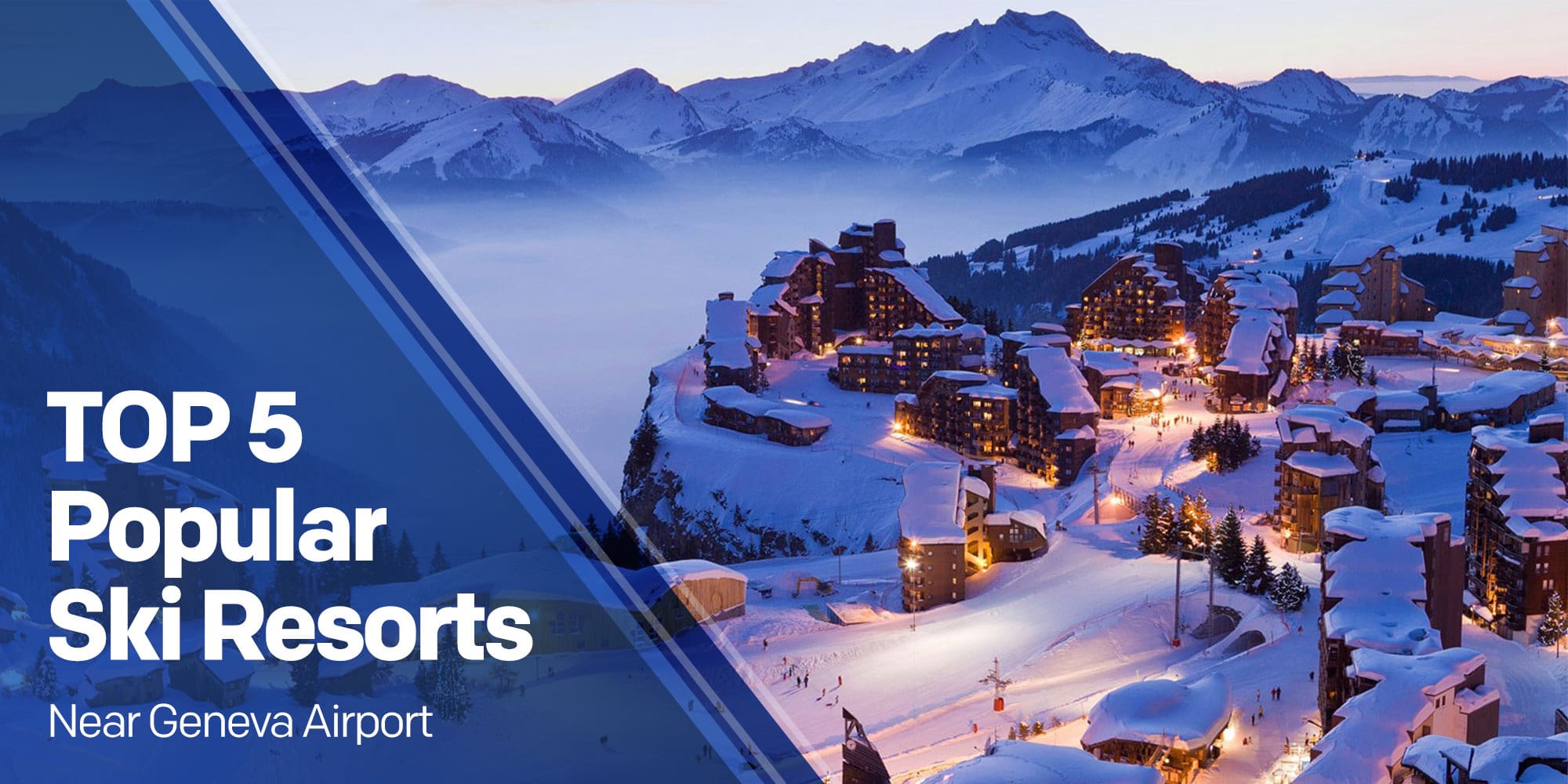 TOP 5 Popular Ski Resorts Near Geneva Airport
TOP 5 Popular Ski Resorts Near Geneva Airport
Due to the perfect location, Geneva airport is one of the most convenient ways to reach Alpine ski resorts. It's very close to Genève city in Switzerland and gives easy access to many popular ski resorts not only in Switzerland, but also in France and Italy, too. In fact, if you get a quick transfer, you can get from airport to the slopes in about an hour!
Keep on reading to see the TOP 5 most popular ski resorts near Geneva airport and another excellent reason to choose Geneva as your transfer airport to the Alps!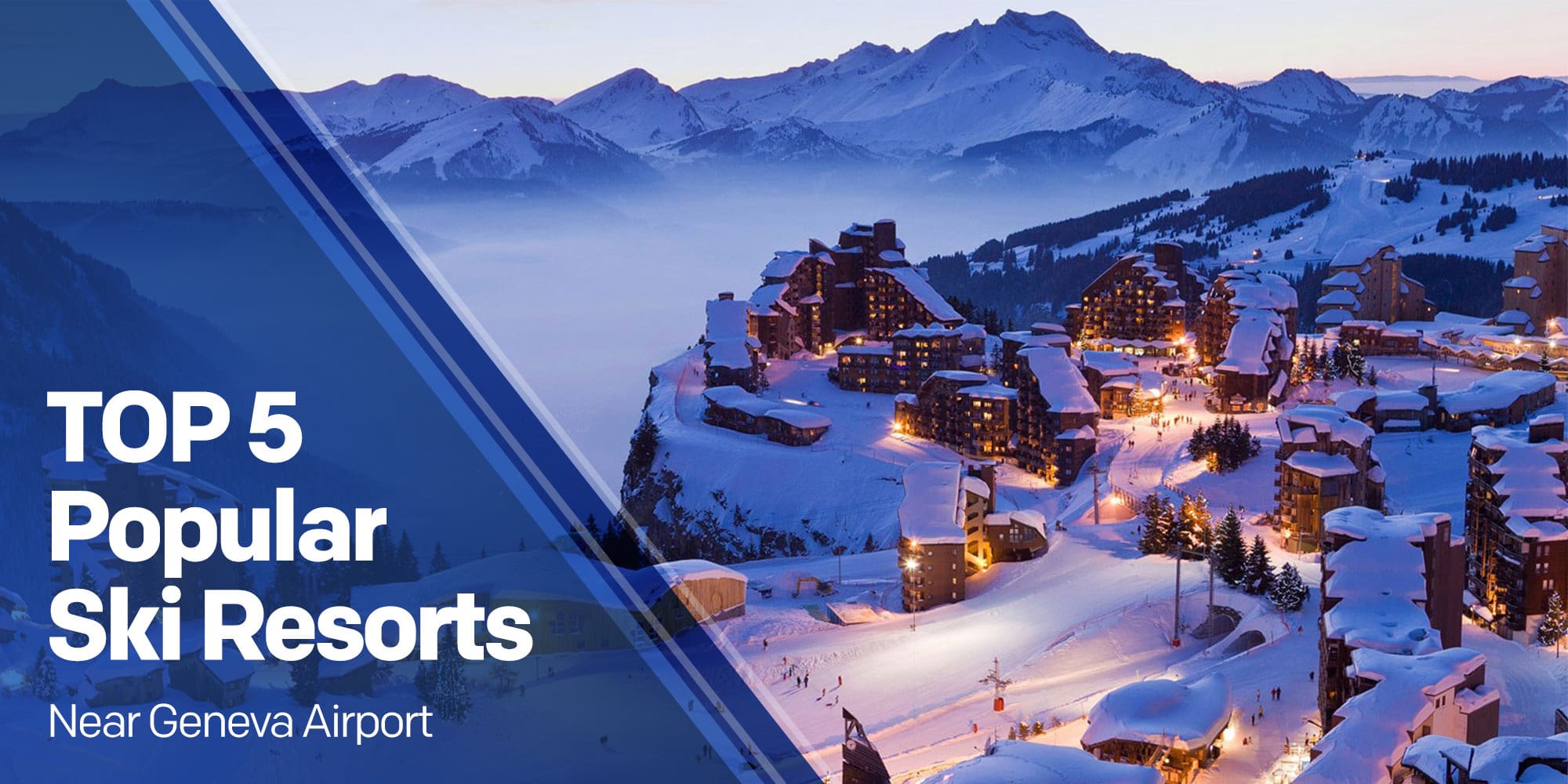 1. Champery, Switzerland
There is a large ski area – the world's largest, actually – called Portes Du Soleil (The Doors of the Sun). Champery ski resort is part of this excellent ski heaven that, together will other connected ski resorts, provides more than 600 km of all-level pistes. On top of that, the atmosphere at Champery village is magical – just sit down at any restaurant and enjoy Swiss authenticity and mountain scenery.
Snow and weather: There's already over 1 m of snow at the summit, but the forecasts predict 15-25 cm of new snow within the next 7 days. However, from time to time snow clouds will clear and give way to the sun, too.
Distance from Geneva airport: 115 km
 2. Morzine, France
Another great ski resort that is part of Les Portes du Soleil ski area is Morzine. One of the friendliest ski resorts for families and ideal for those who enjoy easier beginner or intermediate runs. But no problem if you want something more exciting – just grab a shuttle to a more extreme Portes du Soleil ski resort! Morzine is very popular among British skiers, everyone here speaks English.
Snow and weather: Currently there is 160 cm of packed snow in the upper mountain and we are to expect some more. Unfortunately no sunny days are predicted for the following week, so let's hope the forecast will change!
Distance from Geneva airport: 80 km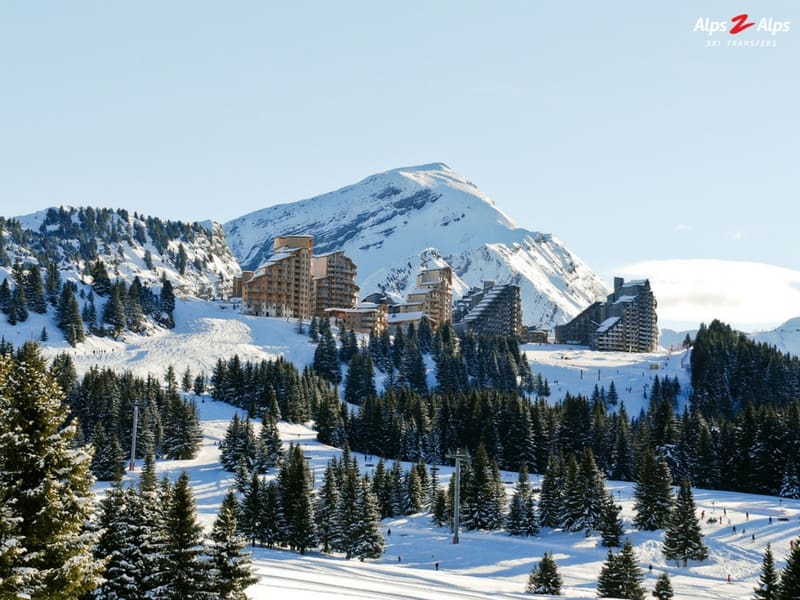 3. Flaine, France
Flaine is part of the 4th largest ski area in French Alps – the Grand Massif. It is surrounded by beautiful mountains on all sides which has earned the nickname "big snowy bowl". As you can imagine, this ski resort is especially scenic having been named one of the national landmarks due to its architectural value and many Bauhaus style houses. Car-free therefore quiet, friendly and beautiful – that's Flaine!
Snow and weather: Flaine treats with more than 2.5 m of packed powder at the upper mountain! Generally the weather will be cloudy over the next few days, but we can expect many sunshiny days in about a week.
Distance from Geneva airport: 70 km
 4. La Clusaz
One of the closest ski resorts to Geneva airport is La Clusaz, just 50 km away from Geneva airport. Offering skiing options already since 1907, La Clusaz has grown into a major French Alps ski resort with amazing terrain and swarming nightlife, but it hasn't lost the small and old village charm. And the snow conditions here are almost always top-notch – currently powder skiing available already at 1,500 m!
Snow and weather: This week is about to bring 40 cm of new snow and after that, if the forecasts come true, many sunny days are ahead of, plus the air temperature will stick to below 0°C.
Distance from Geneva airport: 50 km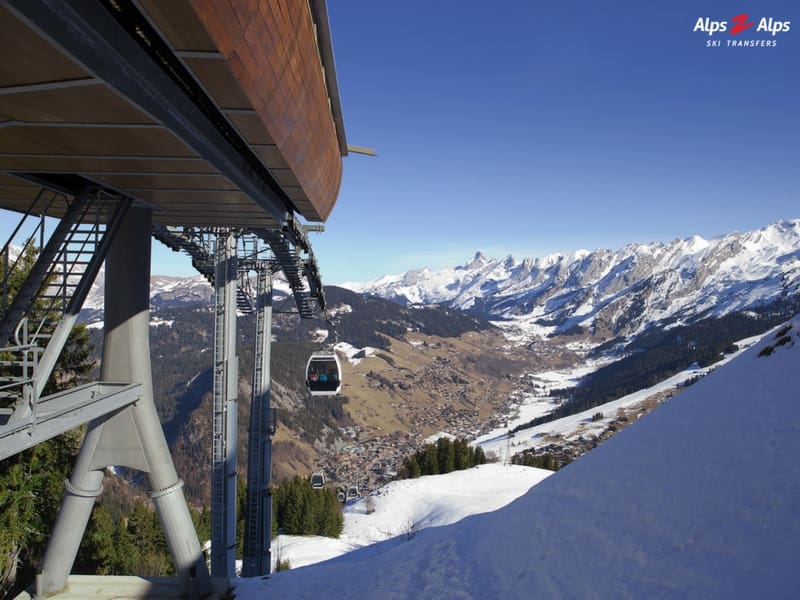 5. Courmayeur, Italy
Let's not forget that also Italian ski resorts are within easy reach from Geneva airport. For example, the wonderful Courmayeur – a delightful town located at the foot of Mont Blanc with narrow streets, beautiful churches and spectacular views. Being part of the Aosta Valley ski area, Courmayeur has access to 352 km of pistes suited both for beginners and advanced skiers.
Snow and weather: With the upper snow depth of over 1 m, the air temperature of around -7°C and some sunny days to come within the next few days, Courmayeur is currently one of the  top ski destinations.
Distance from Geneva airport: 100 km
Besides the perfect location and easy access to these amazing ski resorts, there is another reason to choose Geneva as your transfer airport to the Alps. And it is…
Probably the best ski rental option
If you book a return transfer from here, you will get a really great ski rental option at Alps2Alps ski shop – it is conveniently located just a 15 minutes drive away from Geneva airport and offers excellent service. The ski shop's staff themselves are passionate skiers and snowboarders.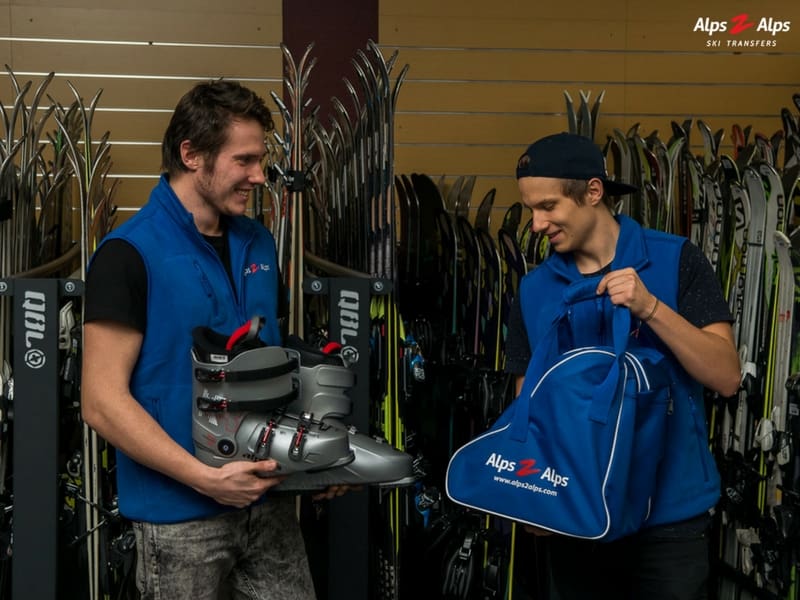 And we've thought about everything to make it super easy for you:
Book a return transfer from Geneva airport;
We make stop at the ski rental shop for free on the way to your ski resort;
Collect your equipment and get experts' advice on ski and boot sizes;
On the way back, no stops at the ski shop – we pick up the equipment and return it for you!
In fact, you can save more time and book your equipment on-line before your arrival at Geneva.
Doesn't it all sound exciting and convenient? Wait no more – just pick a location, then pack your bags, leave your skis at home and travel to the Alps via Geneva airport!