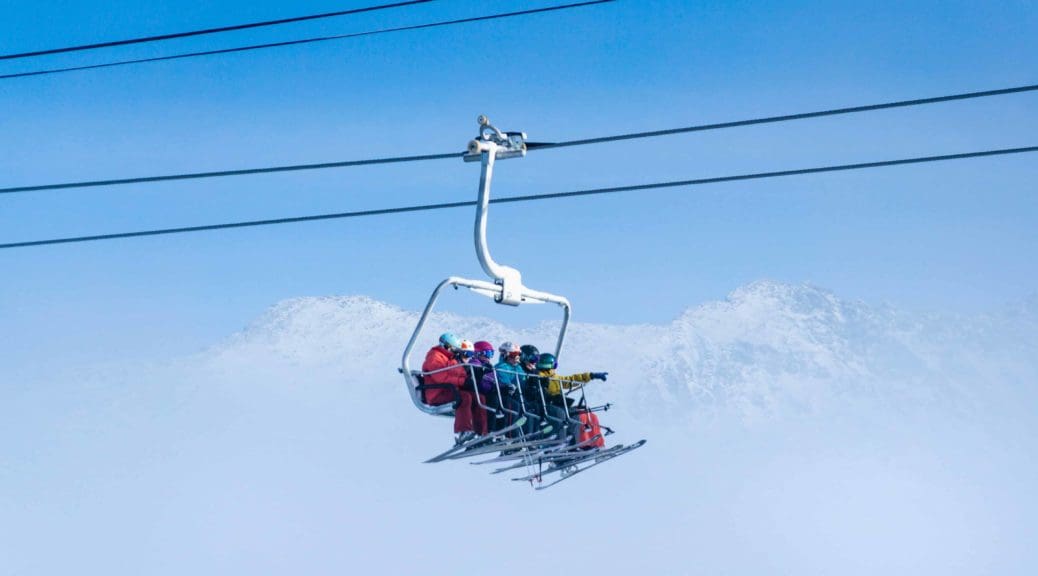 Tips for Choosing an Affordable Ski Holiday in Europe
Tips for Choosing an Affordable Ski Holiday in Europe
Skiing in the Alps is fantastic — but it doesn't always come cheap. In this article, Robbie Fowle from H&T shares his tips for cutting the cost of a ski trip.
A ski holiday is a fantastic option for families who are looking to be a bit more adventurous on their trips away. If you're new to skiing, you can learn this new skill together, bonding and becoming even closer as you do. If you've had lessons or will be taking some before you go, you can explore snowy terrains and landscapes together — and maybe even get a small tournament going amongst yourselves, if you're a competitive bunch!
Plus, after a day on the slopes, Alpine ski resorts are perfect for snuggling up with hot cocoa or bubbly in the hot tub and wandering around serene little mountain towns.
Excellent skiing holidays have a reputation for being expensive, but that doesn't have to be the case. These tips for choosing an affordable ski holiday in Europe will help your family ski on a budget.

Select Your Ski Area
With so much to offer, it's no wonder that 1.5 million Brits go on at least one ski holiday a year (LHM Marketing).
However, skiing trips can be quite pricey, especially if you book your family into a luxury resort. Fortunately, there are plenty of charming budget-friendly ski resorts you can go to, plus a few more money-saving tips to take on board, if you want to take your family to the slopes for less.
When choosing your ski destination, most people will automatically think of the Alps in Austria, Switzerland, Italy, and France. However, there are so many resorts within these destinations, so how can you filter out the most budget-friendly and decide which one to visit?
First of all, try to pick one of the less fashionable areas. The skiing at these resorts is just as good, but you won't be paying the A-list prices of more popular destinations like Kitzbühel, Zermatt, Val d'Isere, or Cortina. If you choose smaller, lesser-known resorts —such as Livigno, Les Carroz, Ellmau, or Grimentz — accommodation, restaurants, ski hire and ski schools can all be cheaper.​ Les Arcs and La Plagne are two more family-friendly resorts in the French Alps that are kinder on the budget.
It's also worth looking at exchange rates to determine the best destination. Lift passes and other ski essentials are often priced in local currency, so picking somewhere where your pound goes further could mean you end up paying less for passes. Shop around and exchange your money before you go; you usually end up with a better deal.
Flights and Accommodation
When you're skiing abroad, you'll need to factor flights and accommodation into your budget. This is where it pays to be flexible, and not just in terms of dates. Your favourite airline might not necessarily be the cheapest, so I would encourage you to use flight price comparison checkers regularly to find the cheapest deal and save money on your flight to the Alps.
You may also prefer to book a bundle or package ski deal that includes flights and accommodation all in one, which may seem more expensive up front but can actually be cheaper overall. Some offers may even be all-inclusive in terms of free lift pass, equipment hire and food and drink so it's worth shopping around to find the best value for your needs.
In terms of accommodation, self-catered ski apartments can be cheaper overall than hotels and fancy catered chalets.
Hiring Ski Equipment

The big question for a lot of skiers is whether to buy or rent their ski equipment. If you're new to skiing or you're not planning on skiing regularly, it's better to hire — that way, you're not forking out for something expensive that you'll only use once or twice.
The company you hire from can help you find the right sizes, and they're more likely to have been maintained properly, so they could even be safer, too. Your flights might also be cheaper, as you won't have to check in your equipment as extra baggage.
But if you ski a few times a year, or would like to, it's generally cheaper to buy the equipment you need than rent each time. Plus, you'll get much more choice in terms of specialist equipment and aesthetics.
Ski on a Budget
The tips in this article can help you choose a cheap ski holiday next ski season. Bear them in mind when you're booking your ski next trip, and you're bound to be able to hit the slopes for less.