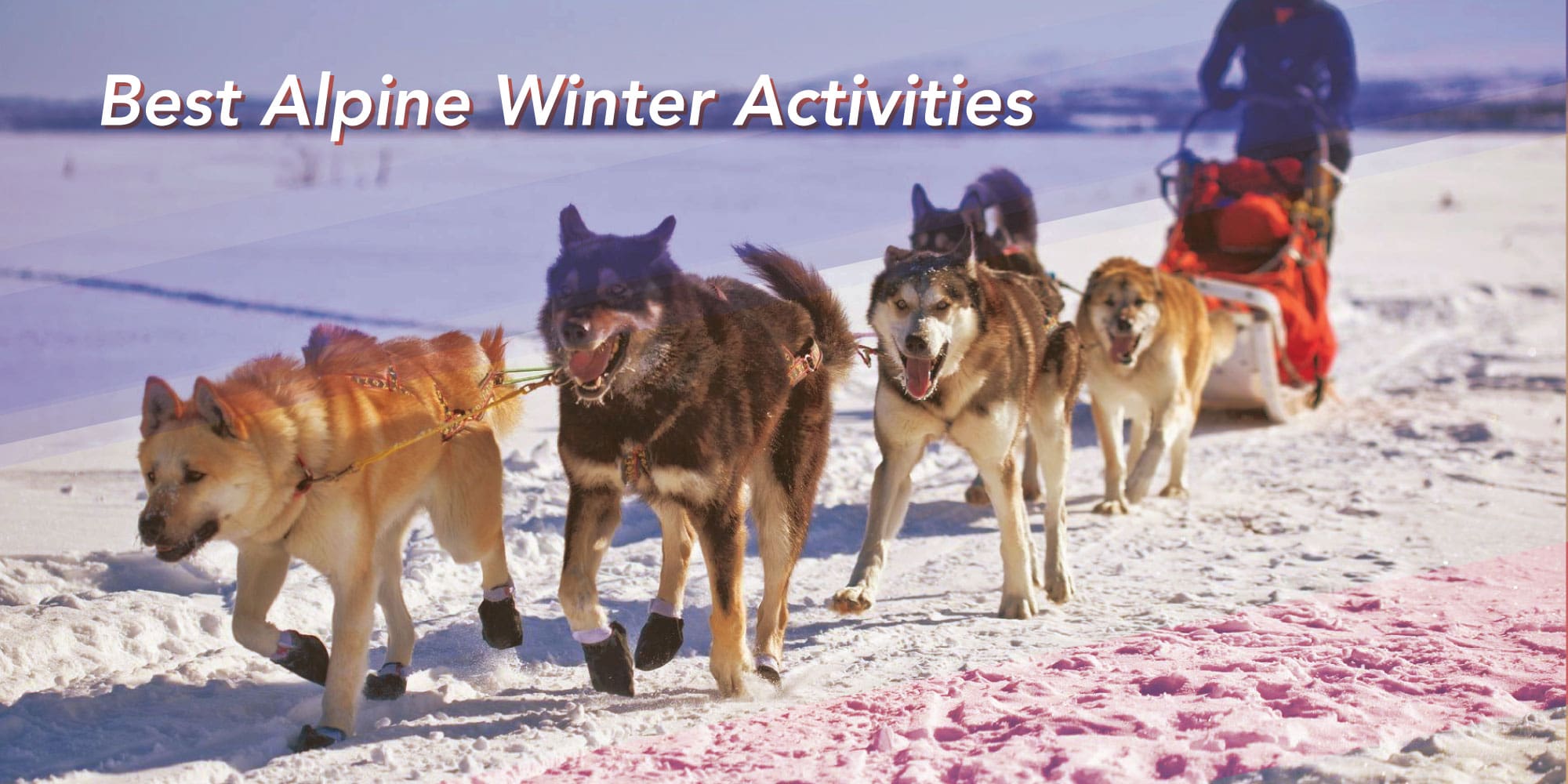 Winter Activities in the Alps: Add to Your Ski Holiday
Winter Activities in the Alps: Add to Your Ski Holiday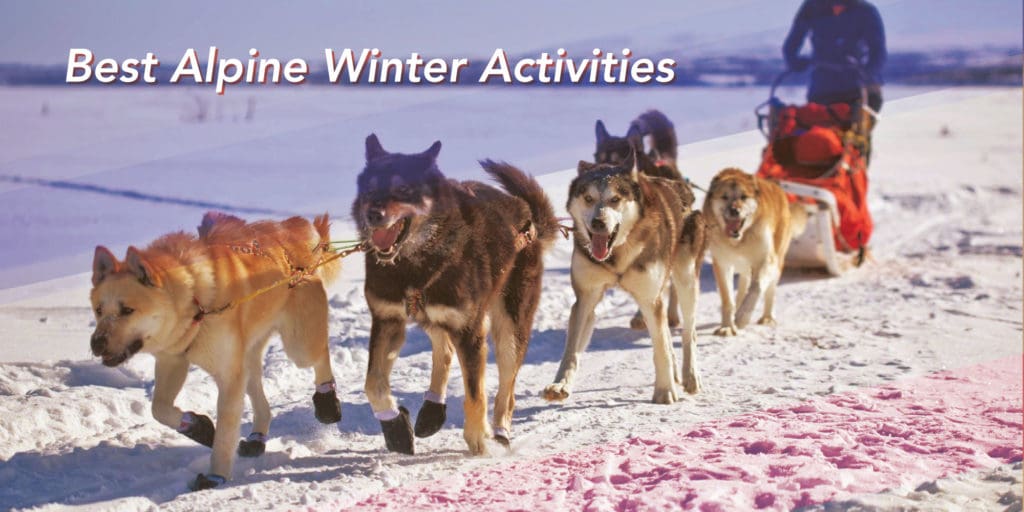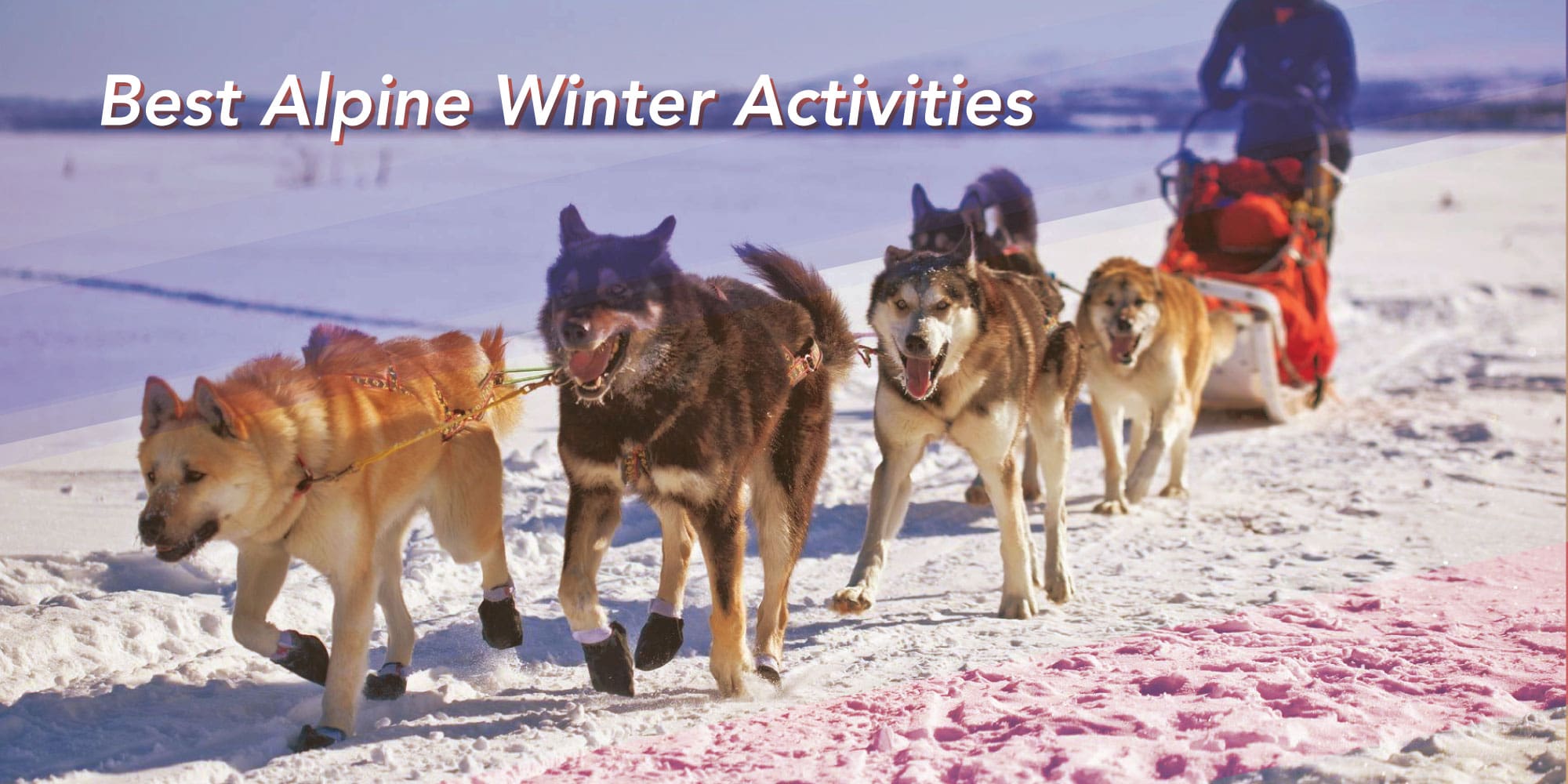 Looking for a little adventure?
Skiing is just the tip of the iceberg for winter fun in the Alps – it's a giant snowy playground of adventures just waiting to be discovered!
More and more resorts are offering an array of alternative activities for non-skiers as well as tempting powder addicts to taste new adventures for a bit of extra fun on holiday.
As specialists in winter activity holidays, Undiscovered Mountains have shortlisted the best winter activities in the Alps to help you choose where to spend your valuable holiday time for guaranteed thrills and adventure!
Ice Climbing
For a vertical, mental and physical challenge ice climbing ticks all the boxes. Tackling a frozen waterfall armed with your ice axes and crampons is an exhilarating experience, guaranteed to get the adrenaline pumping!
Ice climbing is a technical sport but with a good guide and the right grade and quality of ice fall, beginners can have excellent fun and make quick progress safely. It is important to make sure your guide is a qualified UIAGM high mountain guide and ideally with local experience as ice, unlike rock, is a temporary feature that is constantly changing and local knowledge and technical competence are crucial for your safety.
This is definitely one to add to your skiing bucket list!
Husky Dog Sledding
Mushing your own team of huskies across the high altitude plateau of the Alps is a winning sensation! It is surprisingly physical and sporty especially if there is fresh snow to push through. You will have to help the huskies up the slopes and put the brakes on them on the way down.
The minimum age for driving a sled is usually 12 but younger children will love being a passenger and meeting the dogs. Most husky providers will offer 20 minute taster sessions through to half day treks and some offer full days and overnight expeditions. The most popular experience is an hour long husky sled – long enough for a memorable experience without getting too tired or making too big a dent in your wallet. Husky sledding is one of the more expensive activities!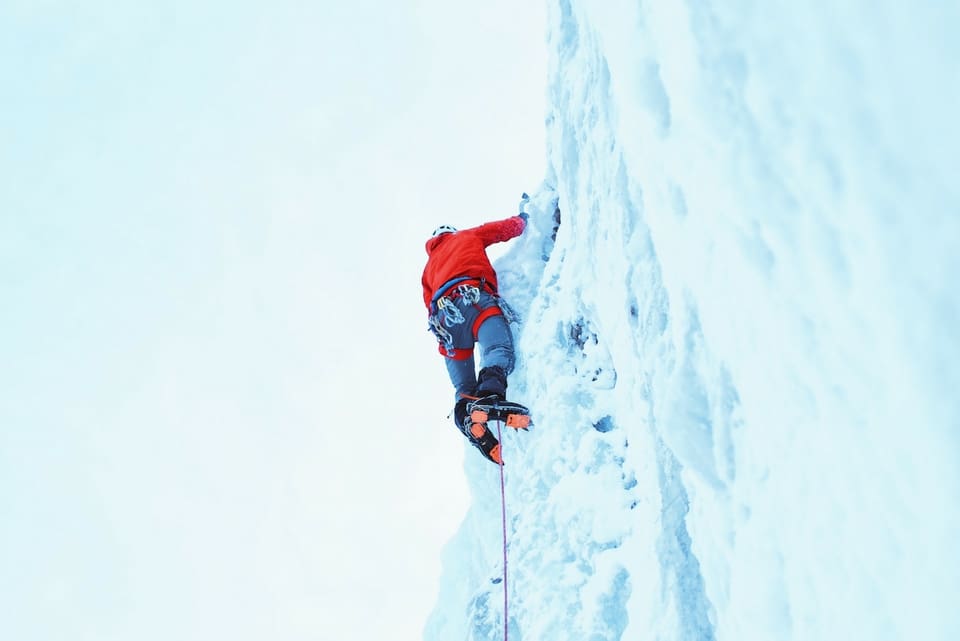 Giant Tyrolean Zip Line
For speed and adrenalin junkies, a giant tyrolean zip line zooming over the ski pistes from one mountain top to another is definitely a bucket list activity. The one in Orcieres 1850 is 1.9km long and you travel at speeds of up to 130km per hour!
Unlike traditional zip lines where you are sitting in a harness and zooming down on a pulley, this requires a full body contraption and you zip down head first on your stomach – much more aerodynamic and scary!
It is over pretty quickly with the whole descent taking just over a minute so not much time to take in the views but you will be rewarded for your courage with a high that will last for the rest of the day!
Paragliding
Flying high over the Alps is both exhilarating and relaxing and for beginners is possible as a tandem experience usually lasting 10 – 20 minutes.
Once you have got over the fear of skiing off the edge of a mountain, you can relax in the calm above the hubbub of the resort and take in the breathtaking views of the mountains beneath you.
Paragliding in winter is done on skis but you don't need to be an expert skier for a tandem paragliding experience as the instructor will do the landing for you. You just need to be stable enough on skis to slide over the edge and then ski back down to the resort from where you land, which is usually a green or blue run.
Snowkiting
Snowkiting is a relatively new sport inspired by summer kite surfers and paragliders who ski or snowboard in the winter!
You can snowkite using skis or a snowboard so choose whichever you are most comfortable on. You need to be at ESF 2 star ski level or higher and be able to ski down a blue piste comfortably to try snowkiting.  The basic skills are relatively easy to master and you will quickly be doing jumps and flips you had no idea you were capable of!
One big advantage of snowkiting is that you can do it on any type of snow and flat areas are best, especially for beginners. This makes it a flexible sport that can be done in many locations and it's a great alternative if the pistes are busy.
Save the Adventures for When You're At the Resort
Getting to your resort shouldn't be an adventure, save that for the mountains. If you're in need of a transfer you can trust (and one which won't cost the earth), we can help. Alps2Alps transfers are low-cost, reliable and safe.
Ready to get started? Book your ski transfer here.