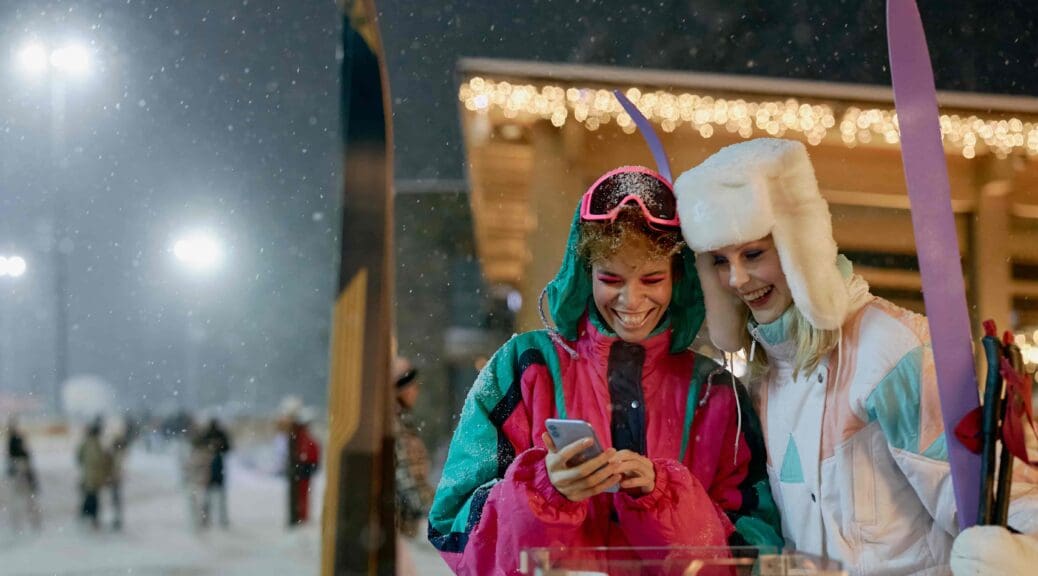 Plan A Cheap Student Ski Trip in Europe
Plan A Cheap Student Ski Trip in Europe
Ski by day, party by night – it's what student ski trip dreams are made of!
Nothing creates firmer bonds than a week of skiing, partying and living up close and personal with your uni mates.
Find out where to go for the best student ski trips in Europe, how to keep costs down, and how to have the best holiday ever…
Top 3 Student Ski Resorts
Drumroll please….
In our humble opinion, the top ski resorts for students are:
Tignes
Les Deux Alpes
Chamonix
Let's delve a little deeper…
Best Ski Resorts in Europe for Students
When looking for the best ski resorts for students, there are a few questions you should be checking off your list:
Does it offer suitable beginner slopes and ski schools for the skiing newbie of the group?
Does it have a variety of pistes and a large ski area to keep everyone happy?
Is there guaranteed snow?
Is affordable après ski on offer?
Are there any ski hostels or cheap accommodation options?
Is it easy to get to?
If the answer is YES to the above, then it looks like you've found your resort!
Best Party Ski Resorts in Europe for Apres Ski
Get the lowdown on the best ski resorts for group apres ski…
St. Anton, Austria
St. Anton ski resort in Austria is famous around the world for it's apres ski. Choose from lively bars, pumping night clubs or open air drinking spots with live music.
Top night spots include:
Krazy Kanguruh
Mooserwirt
Basecamp
Underground
Intermediate and advanced skiers will have plenty to keep them busy at this alpine ski resort, with 34 Black pistes and 129 Red pistes to explore.
Transfers from Salzburg to St. Anton take approximately 3 and a half hours.
Chamonix, France
Chamonix is bursting with a student-friendly atmosphere and has an impressive number of bars and restaurants that cater perfectly to gaggles of partygoers and student nights out.
Take advantage of the Mont Blanc Massif – the highest mountain in the Alps – at Chamonix ski resort in France. Every night, the ski town comes alive with people, music and lights. Get started at some of the popular bars before heading to L'Amnesia night club to dance until the early hours.
Check out these bars and clubs:
La Folie Douce
L'Amnesia
Chambre Neuf
The Pub
Chamonix is one of the most famous ski resorts in the world. It's surrounded by breathtaking scenery and was the home to the first ever Winter Olympics in 1924. Chamonix has since been the mecca for alpine adventure and the number of accommodation and hotel options have grown so you'll find plenty of budget hostels.
Chambery airport to Chamonix transfers take around 2 hours.
Livigno, Italy
Although Livigno ski resort in the Italian Alps may not be the most famous resort, it's pretty lively for an Italian resort.
Check out:
Snowboarders can head to the largest snow park in Italy, while skiers can explore 180 km of pistes and 62 ski lifts within easy reach.
Tignes, France
Tignes ski resort in France has a huge array of bars and apres ski offerings scattered throughout the villages.
Jack's Club in Le Lac even has bowling lanes and games arcades open until 2 am, followed by dance music until 4 am!
Try:
Loop bar
Brasero
So bar
Melting pot
Blue girl
Jack's Club
This high-altitude resort boasts a variety of trails, magnificent scenery and convenient ski lifts. Lyon to Tignes transfers can take around 2 and a half hours.
Top Beginner Ski Resorts for Students
If you're heading on a ski trip with your uni friends, it's likely that someone in the group is going to be new to skiing. Ensure you don't leave them behind by picking a resort with plenty of blue pistes and quality ski schools.
Les Deux Alpes, France
Les Deux Alpes is one of the best French ski resorts for students to visit. It has excellent ski and accommodation facilities as well as a vibrant nightlife. It's located at 3,600 m and has the largest skiable glacier in Europe, from the top of which, you can ski down all the way to the village below.
Les Deux Alpes ski resort is home to a high altitude beginners ski area and five free nursery slope lifts. That means you can save some money while getting familiar with the basics before forking out for a ski pass.
Discover 45 easier Blue pistes and lots of tranquil trails as you get more comfortable on the mountain.
But there's more… Les Deux Alpes is also party central for students looking to let loose after a day on the slopes!
The famous Avalanche Nightclub and the atmospheric Smithy's Bar are a must visit for those seeking great entertainment.
Geneva to Les Deux Alpes transfers take around 3 hours.
Cortina d'Ampezzo, Italy
Cortina d'Ampezzo ski resort in Italy has 42 Blue pistes and is part of the sprawling Dolomiti Superski Ski Area. Great ski schools, modern lifts and fun off-piste activities make this resort a wise choice for those still getting to grips with skiing.
Away from the slopes, you can enjoy fantastic views, an unpretentious, friendly vibe and great bars and restaurants.
Milan to Cortina transfers usually take just over 5 hours.
Passo del Tonale, Italy
Passo del Tonale ski resort in Italy is a great value resort for snow-sure skiing. At 1883 m, it's one of the highest resorts in Italy and offers plenty of pistes for beginners and intermediates. You'll find a range of nursery slopes and ski schools to choose from.
Also on offer are restaurants and bars to suit lower budgets. However, if you're looking for crazy parties every night, this quieter resort may not be for you. That being said, Bar Heaven and Nico's Bar are great places for a drink.
Cheapest Ski Resorts for Students
Most students aren't exactly rolling in it. Get the most out of your allowance by opting for one of these budget ski resorts in Europe...
Val Cenis, France
Val Cenis ski resort in France is usually crowd-free, allowing you to fully experience the beauty of the varied pistes. It's also on the cheaper end of ski resorts in France.
The modern ski lift system and snow park come hand in hand with prices that are a fraction of the cost of some of the nearby fancier French resorts like Val d'Isere.
Sauze d'Oulx, Italy
The laid-back ski resort of Sauze d'Olux in Italy is where to go for cheap drinks, happy hours and affordable food prices. Ideal for students on a budget! Popular with a younger crowd, this resort has fantastic intermediate runs and wonderful views.
Milan to Sauze d'Oulx transfers take around 3 hours.
Student Ski Resorts with the Best Ski Areas
If you're skiing in a big group, you'll want somewhere with a large and varied ski area to suit all abilities and preferences…
Zermatt, Switzerland
With 360 kilometres of blue, red, black and yellow runs, Zermatt ski resort in Switzerland has something for every skier.
Modern cable cars and lifts will take you to the lofty peaks of Europe's highest ski resort.
The charming, car free village has an active nightlight and lots of accommodation options.
Geneva to Zermatt transfers take around 2 hours 40.
Saalbach-Hinterglemm, Austria
Saalbach Hinterglemm is a magnificent network of alluring powder snow pistes. Recent links to neighbouring resorts have given Saalbach Hinterglemm the honour of being the largest linked ski area in the country. State-of-the-art facilities, busy nightlife and world-class skiing make this resort an unquestionable ski holiday destination for students.
Salzburg to Saalbach transfers usually take just 1 hour 30 minutes.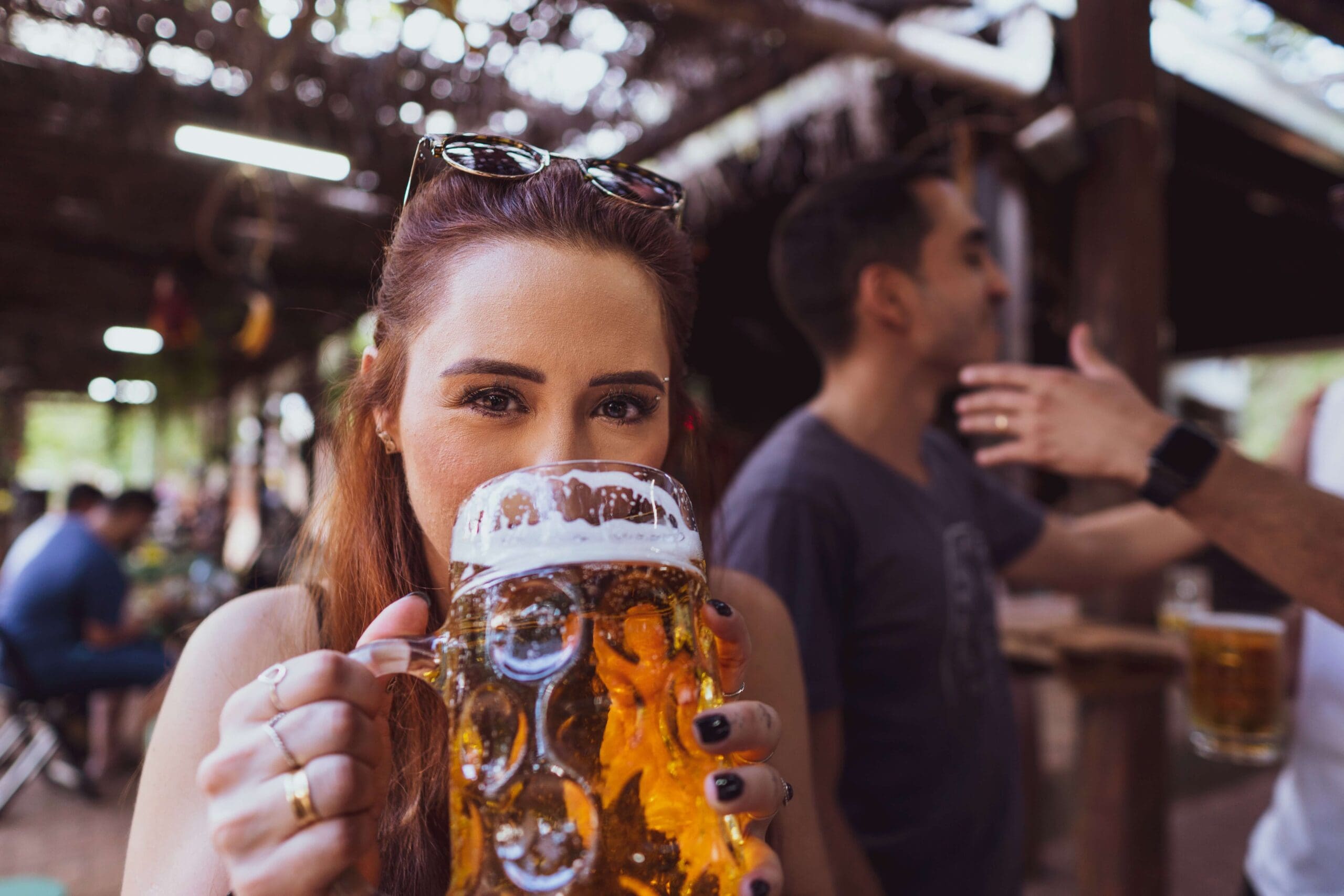 Best Ski Accommodation for Students
As a student, it's unlikely you're looking for plush furniture and Michelin star meals. Somewhere to rest your weary heads after a long day on the slopes and refuel and recharge before your night out is usually all that's required.
Something like a ski hostel or ski hotel will provide you with everything you need. Choose a hostel if you're looking for a fun, sociable atmosphere, or a hotel for convenience.
How to Save on Your Student Ski Holiday
Skiing has a reputation for being a pricey holiday option. But that doesn't have to be the case! If you do it right, a skiing holiday in the Alps can be a fun trip with your mates that doesn't break the bank.
Try these tips to keep costs down…
Book in Advance
Although sometimes easier said than done, booking well in advance does pay when it comes to getting the cheapest deals.
Booking ahead means you'll get the best pick of affordable accommodation, restaurants and nightspots. Flights tend to be cheaper too.
Choose Your Destination Wisely
Look for a resort that's geared towards young people on a budget. If you can tick cheap food, cheap drinks and reasonable accommodation off your list – you're onto a winner.
Ski Package Holidays
Cheap package ski holidays can be tempting. Just make sure you can't get a better deal by going DIY. If you can save on travel or accommodation by doing it yourself, you may want to think twice about all-inclusives.
Skiing Student Discounts and Deals
If you do the digging, you're bound to find some great student deals. Look on student voucher sites and see what food and drink deals are available at your chosen resort. You may even be able to find a cheaper student lift pass!
Group discounts
Travelling as a group can be more affordable. At Alps2Alps, we offer the cheapest prices for group ski transfers. Whether you're a group of 4+ or 40+ – get in touch to see what you could save!
Off Peak Ski Transfers
Did you know – if you travel to your ski resort midweek, you could save up to 50% on your transfer.
You'll also benefit from shorter travel time and quieter slopes when you get there – it's a win-win!
By avoiding the most popular ski holiday times, like February half term, you'll also be able to save on flights and accommodation.
Borrow Your Gear
There's no point splashing out on a whole new outfit if you're only going to ski a handful of times. See what you can borrow from friends or family, or rent your clothing and equipment when you get there.
Go Easy on the Budget
We know it's tempting to go hard on apres ski cocktails, but it's important to reign it in to stay on budget. Decide how much you can afford to spend each day before you travel and stick to it. There's nothing worse than blowing all your budget on the first day and living on beans for the rest of the trip!
Insurance
In all seriousness – insurance is vital when it comes to student skiing trips. Whether it's a broken leg or one too many tequilas (not recommended), you may find yourself needing medical attention. Don't scrimp on quality insurance as it could cost you a lot more in the long run if you go without.
Cheap Ski Holidays 2021 / 2022
With the ski season kicking off, you'll want to start planning for fun parties and entertainment!
Things might look a little different this year, so be sure to check the requirements and rules for your destination country before you travel.
We're determined to help you plan an affordable ski holiday to reminisce about at every uni reunion!
With friendly drivers, spacious transfer cars for large groups and fantastic deals and offers, Alps2Alps is the first choice for low cost ski transfers to the Alps.
See you at the airport!