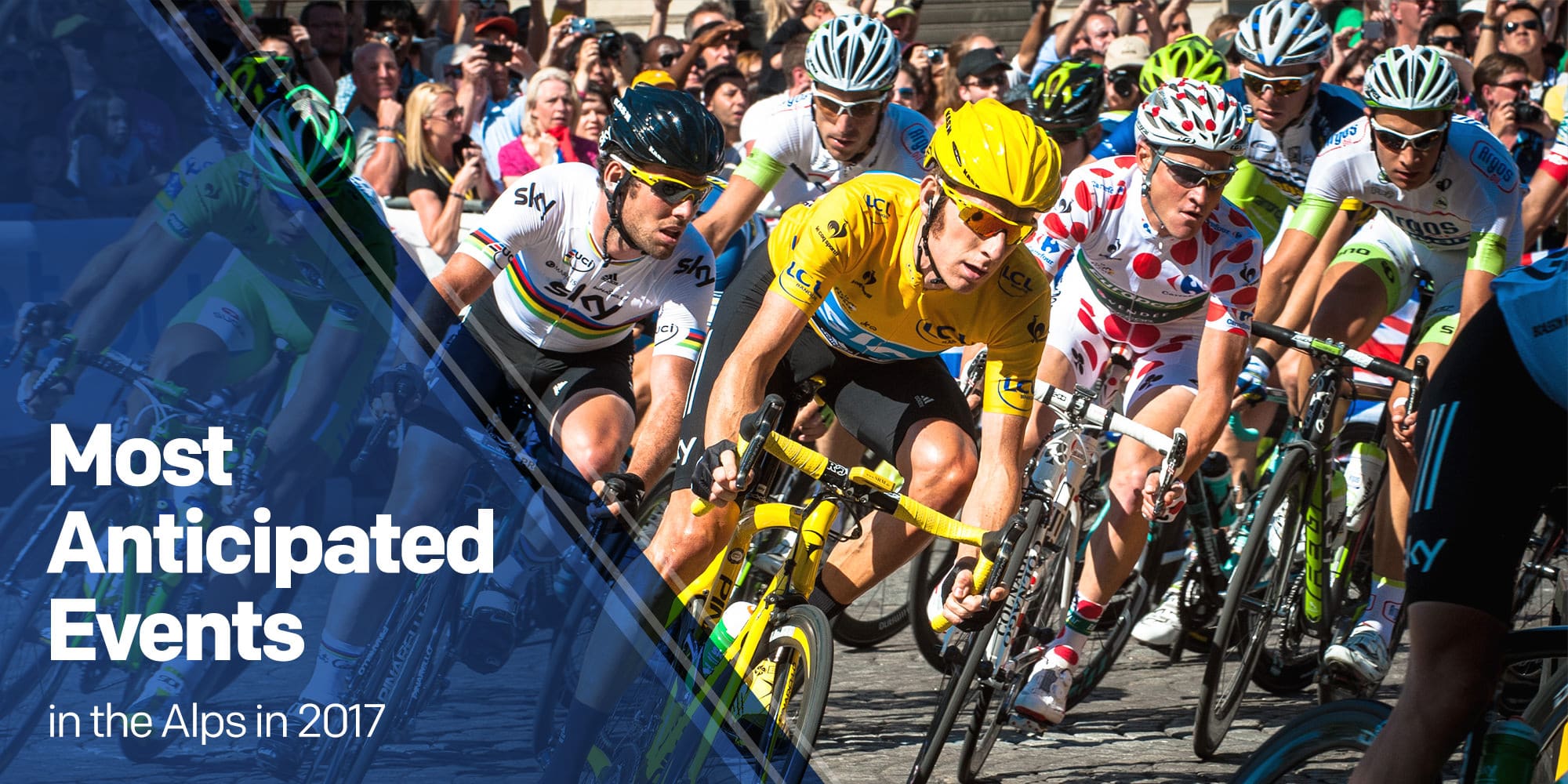 Most Anticipated Events in the Alps in 2017
Most Anticipated Events in the Alps in 2017
A new year always comes with a new hope and lots of events to expect – birthdays, anniversaries, graduations and, for many of us, long-awaited winter vacations in the Alps. Skiing and snowboarding are is, of course, the main activities, but why not combine your winter holiday with some of the exceptional après ski events that the Alps are famous for? Read this article on the most anticipated events offered by the Alpine skiing resorts in 2017!
Dobbiaco, Italy – Tour de Ski, Cross Country World Cup
Each year the FIS (International Ski Federation) organizes world cups and championships in various winter sports disciplines. Traditions must be honoured and also in 2017 Dobbiaco ski resort will organize several races within Tour de Ski, cross country world cup. Whether you're a skiing, skating or snowboarding professional, a mid-level enthusiast or just love the thrill of watching competitions and cheering for your team, January 6th, 14th and 15th will be your favourite days here, at Dobbiaco.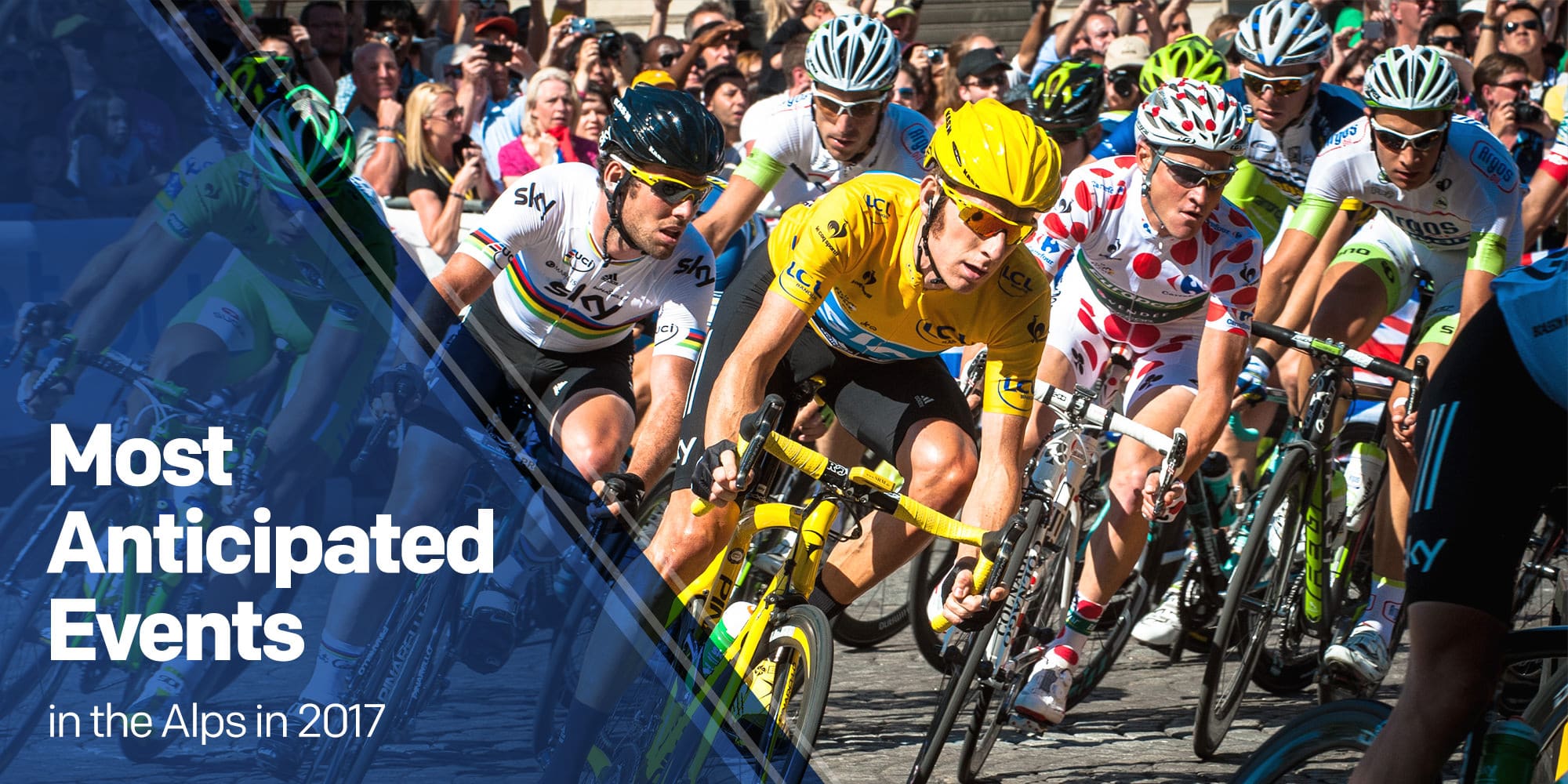 Admission: specified at FIS official website
When: January 6th, 14th, 15th, 2017
Where: Dobbiaco, Italy
Don't forget to book an airport transfer when planning a trip to Dobbiaco!
Grindelwald, Switzerland – World Snow Festival
In the very beginning of 2017, artists from the whole wide world will meet again in Grindelwald to create breathtaking ice sculptures! Yes, we're talking about the 35th World Snow Festival, a perfect event to attend together with your family!
This year, the festival's theme is "Magic". It will run for three days with January 21st as the culmination point with winner announcements and prize-giving ceremony for the drawing lots will be followed by a mulled wine party next to the illuminated ice sculptures.
Admission: Free
When: January 16th to 21st, 2017
Where: Grindelwald, Switzerland
Make your family skiing holiday trip to Grindelwald as comfy as possible with a private airport transfer!
Verbier, Switzerland – Momentum Ski Festival for Business Executives
It is not an overstatement when you hear that the Alps have something to offer to everyone. Yes, even if you would like to have a brilliant weekend of skiing competitions combined with business networking with your coworkers! Momentum Ski Festival is considered to be one of the best Alpine events for business executives.
The event takes place in Verbier ski resort in Switzerland in February and consists of the City Ski Championships and the Alpine Business Forum along with a variety of après ski entertainment like comedy and live music shows.
Admission: from 920 GBP / 1,098 EUR
When: February 2nd to 5th, 2017
Where: Verbier, Switzerland
Complement your business-class trip to Verbier with a private round-trip airport transfer!
Mayrhofen, Austria – Snowbombing Electronic Music Festival
A music festival in the altitude of 2,500m? Yes please! Since 2000, each spring Mayrhofen ski resort in Austria hosts Snowbombing – music festival that will be appreciated even by the most sophisticated electronic dance music lovers. Well, is it any wonder?
Imagine this – you spend the day skiing or snowboarding on the slopes of Mayrhofen, and in the evening you go out and enjoy live performances and DJ sets by Chase & Status, Run the Jewels, Courteeners, Gorgon City, Groove Armada, Dusky, DJ Zinc and many others! Follow the news on Snowbombing's Facebook page and get your tickets now!
Admission: from 379 GBP / 452 EUR
When: April 3rd to 8th, 2017
Where: Mayrhofen, Austria
Focus on skiing and electronic music and let us take care about your airport transfer to Mayrhofen!
Val d'Isère, France – International Adventure and Discovery Film Festival
International Adventure and Discovery Film Festival has been around already since 1996 and has proven to be one of the most enticing film events of its kind. This year as always, the festival will feature short documentaries of the following genres: adventure, exploration, ethnic encounters, sport or expeditions.
Book a winter holiday in Val d'Isère ski resort and get the full experience – skiing or snowboarding, screening of the short films, Q&A sessions with the film-makers afterwards and, of course, take part in the voting that decides the best films of 2017!
Admission: Free or 8.3 GBP / 10 EUR to 10 GBP / 12 EUR for reserved seats
When: April 18th to 21st, 2017
Where: Val d'Isère, France
Val d'Isère and adventure is closer than ever, especially with our quick airport transfers!
The Alps really does offer a very wide range of après ski entertainment – from professional sports events to large music festivals, just choose the one that you like best! Are you going on an Alpine skiing holiday in 2017? Which event would you definitely not want to miss?  After these there's more to come! Have you found out the ski resort opening dates for this winter and 2018? 
Leave a comment below!