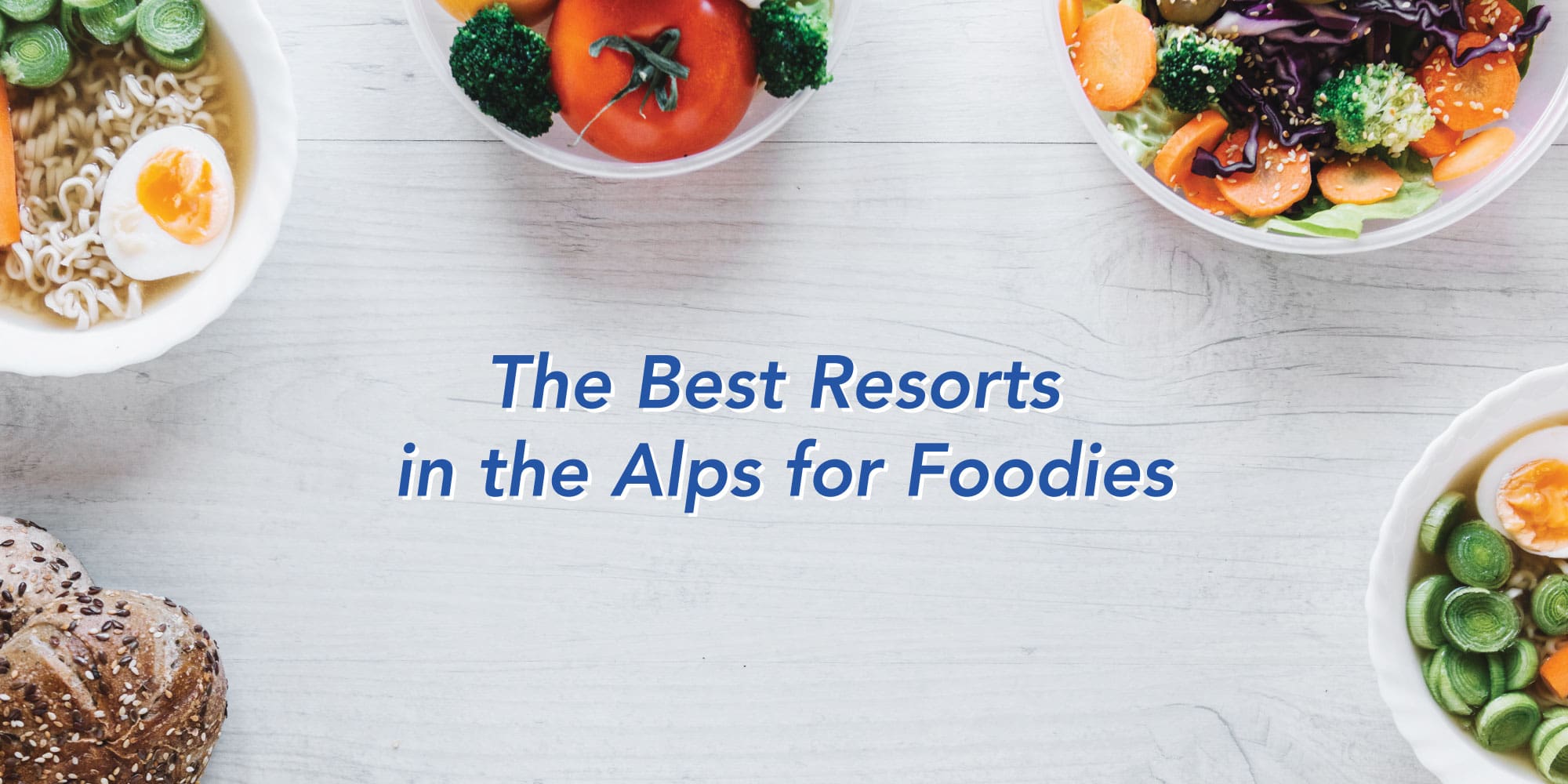 The Best Resorts in the Alps for Foodies
The Best Resorts in the Alps for Foodies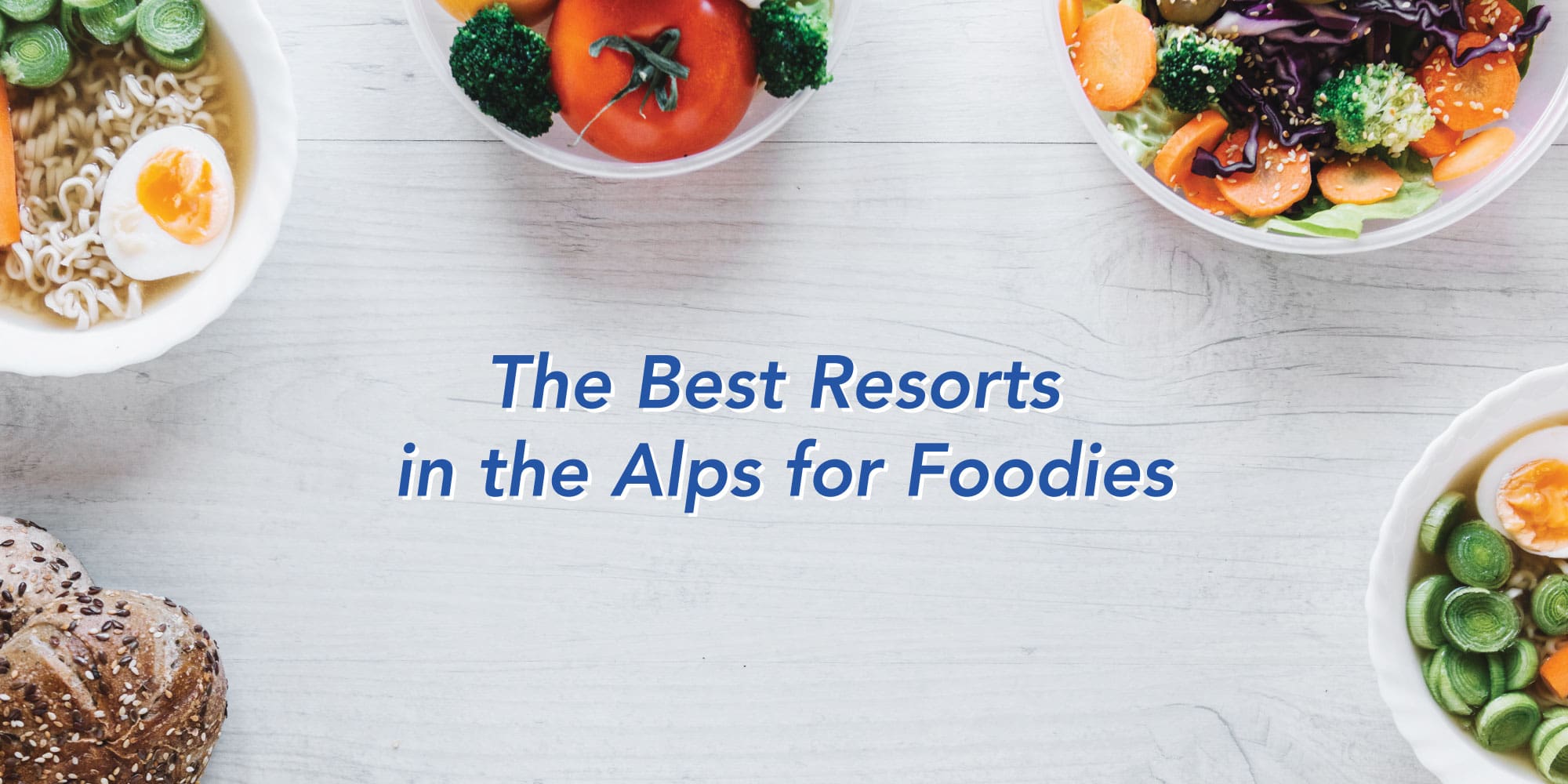 Some of the best ski resorts don't gain their reputation solely off of skiing.
For those who identify as both skiers AND foodies, there are some resorts in particular to suit your needs.
Whether its casual venues with top quality food or Michelin star restaurants, you'll be struck by how much choice you have.
Here are the best resorts in the Alps for foodies:
Alta Badia, Italy
This Italian ski resort is located on the sunnier side of the Alps, and offers excellence in both skiing and cuisine.
Alongside a variety of slopes, the resort boasts three Michelin star restaurants.
While three Michelin star restaurants is definitely an accolade for any resort to show off, the wider cuisine in the Alta Badia area is still exquisite.
Recommended: We would recommend Utia Crёp de Munt, an Alpine hut situated directly on the ski runs, which offers traditional Ladin cuisine.
Cortina d'Ampezzo, Italy
Famous for hosting the winter Olympics back in 1956, this resort has maintained its stature up to the present day in both skiing and cuisine.
Being situated in one of the most extraordinarily beautiful locations in the Alps has its advantages when it comes to dining.
Not only is the food exceptional, the views that go with them compliment the entire experience.
Recommended: We recommend the Ristorante Lago Pianozes for its cosy atmosphere, beautiful lake setting and excellent selection of meat and wine.
Arosa, Switzerland
The high-altitude resort of Arosa is home to a lot of sun, snow and great food!
Being a family friendly resort, Arosa is home to a diverse range of interesting and top quality places to eat.
Casual venues serving lunch and dinner sit alongside Michelin star restaurants, so there's a wide range to choose from.
Recommended: Probably the most interesting restaurant out of all of them would be the Igloo Village. A literal igloo equipped with tables and chairs, the cuisine is incredible and the atmosphere is almost dreamlike.
Just remember to wrap up warm!
Zermatt, Switzerland
Zermatt is considered a "magical" ski resort for a number of reasons.
Its eco and family friendly, has a lot of Alpine charm and is nearly always guaranteed snowfall.
Oh, and its home to some incredible food.
For those seeking a high class gourmet experience, this is the resort for you. For those seeking casual eats and some rustic charm, this is also the resort for you.
Recommended: Speaking of the latter, we recommend the Findlerhof for its rustic charm, diverse menu and a well selected wine list. There's a reason it's one of the more popular restaurants in the Zermatt area.
Val Thorens, France
One of the most famous ski resorts in France, Val Thorens sits atop the mountain at a staggering 2300m above sea level.
It's no wonder it's so famous.
But being the highest mountain resort in the whole of Europe isn't the only thing its well-regarded for.
Val Thorens is known for its cuisine and its 'snow bistronomy', which combines cosy atmospheres with gourmet food.
Recommended: Visit La Maison for its simple but delicious food (such as pizza and fondue), along with its warm and cosy atmosphere.
Ishgl, Austria
Known for its start and end of season concerts and snowboarding facilities, this Austrian resort is home to a wide variety of cuisines.
If you're a foodie who's into music, skiing and snowboarding, Ishgl is the place to be.
Recommended: For a unique blend of Japanese and French cuisine, we'd recommend heading over to Lucy Wang and indulging in both the food and the ambience.
Kitzbühel, Austria
One of the world's most popular ski resorts (having been voted Best Ski Resort three years in a row from 2013 to 2015) Kitzbühel has everything an avid skier and foodie needs.
There's a large selection of mountain restaurants to choose from, as well as some gems further away from the centre.
Recommended: Panorama Alm is a highlight of the resort, serving a lot of meaty but satiating food (chicken, beef, and barbecue food when the sun's out). With a wonderful interior and a circular bar outside, this is not one restaurant to miss on your travels.
Megève, France
Megève is known for its prestige, as well as its stunning views of the Mont Blanc.
It's also known for its diverse array of restaurants. It's your choice whether you spend big or save a few coins – the resort has a lot on offer for both parties.
Just don't blame us if you do more of the former!
Recommended: Le Refuge is exactly what the name describes it as. Situated above Megève within a small town, this down-to-earth restaurant offers innovative dishes which are both satisfying and flavoursome.
Don't let the small town description fool you – the atmosphere is lively and the views are stunning.
Courmayeur, Italy
A solid weekend getaway destination, Courmayeur offers a charm and atmosphere not so prevalent in many other resorts.
Being one of the smaller resorts on the list also means a tighter selection of restaurants. Luckily for everyone who visits, they all serve great food!
Located at the top of the jumbo cable car station, you can find restaurants with down-to-earth rustic atmosphere and typical Aosta Valley cuisine.
Recommended: Our recommendation would be La Chaumière, which serves wonderful gourmet food in a wood and stone built hut, which only adds to the already incredible atmosphere.
St. Moritz, Switzerland
Known for its luxury, St. Moritz is for anyone looking for a first class mountain experience.
Equipped with shops, music festivals, cinemas and gourmet food, this resort is the place to be.
Recommended: We'd recommend the El Paradiso, which boasts a spectacular view of the valleys it sits opposite. Not to mention some incredible food, both fancy and casual.
Feeling hungry AND in the mood for skiing? Find the resort best suiting you and get your trip underway! Book your low-cost transfer and satisfy both the skier and foodie within you.