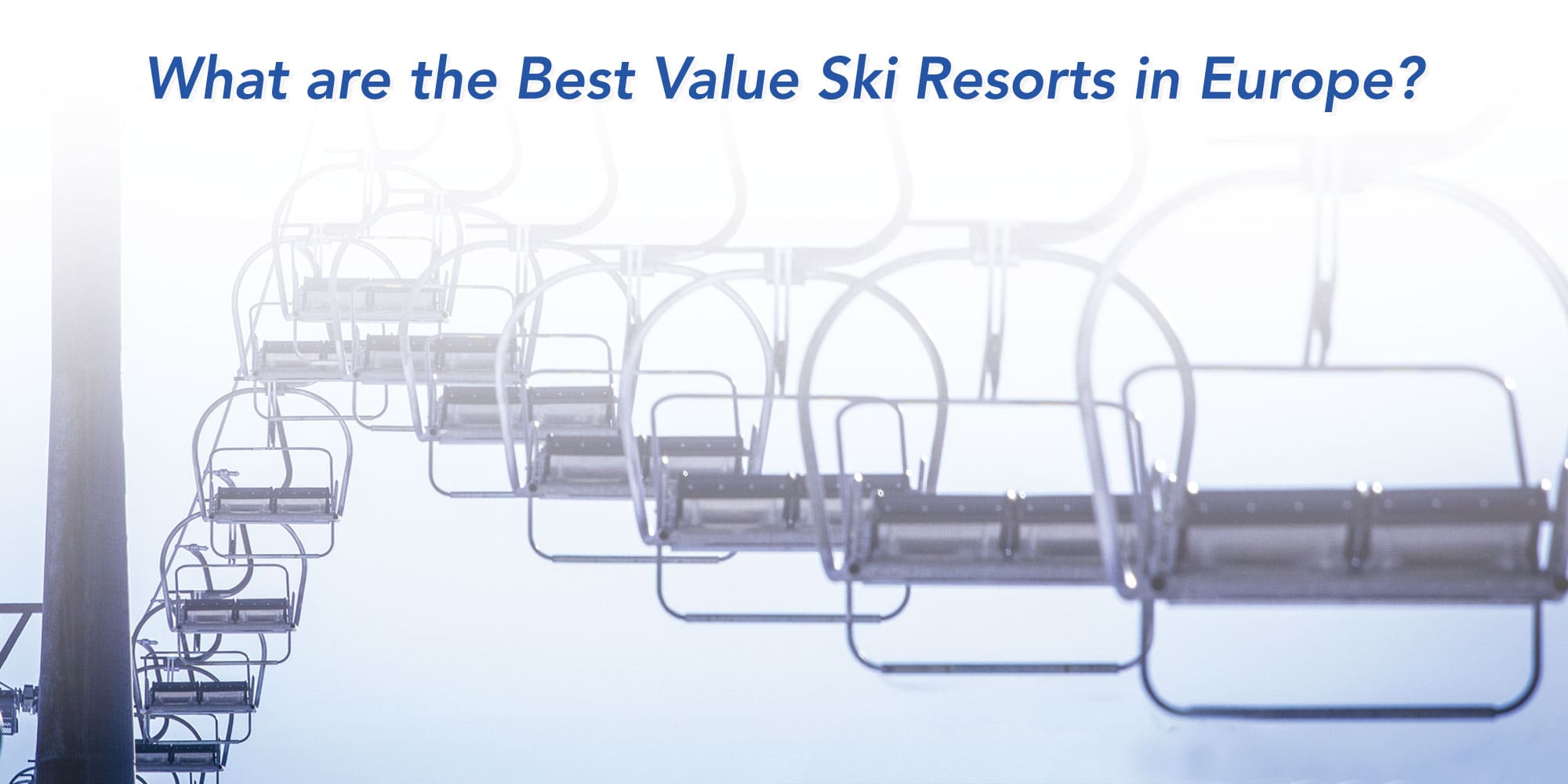 What are the Best Value Ski Resorts in Europe?
What are the Best Value Ski Resorts in Europe?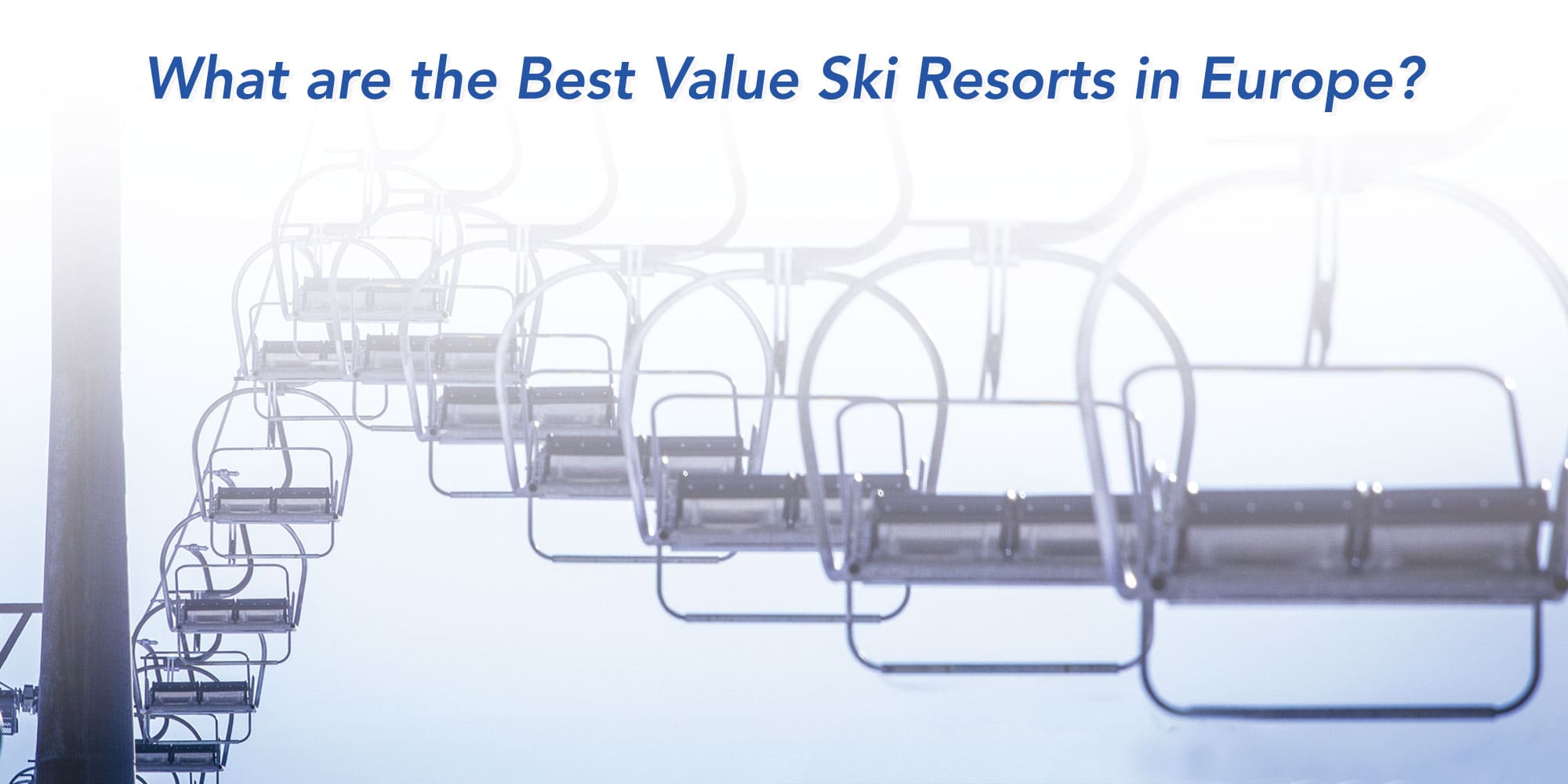 Let's face it, who doesn't love to save money?
Believe it or not, skiing doesn't have to break the bank. There are plenty of ways to save money on your trip, including heading to a cheaper ski resort.
The only problem is: where should you visit to enjoy a snow-load of savings?
In fact, there are more cheap ski destinations than you might think! Here are the best value ski resorts in Europe.
Best Value Ski Resorts in France
France and skiing go hand in hand!
With a range of slopes, stunning views and some of the best après around, it's easy to see why it's such a popular destination for those looking to tear through some powder.
Despite being favoured among skiers, you can still find some cheap French ski resorts! You just need to know where to look:
Serre Chevalier
Serre Chevalier often sits in the shadows of the French resort heavyweights, such as Courchevel.
But, the resort has a lot to offer in its own right, including some surprisingly low prices.
It might not be a high-tech ski resort, like some of its famous ski resort cousins, but it's home to a great atmosphere and some fantastic skiing. The cheaper prices are only an added bonus!
From budget accommodation to less expensive coffee, you'll leave Serre Chevalier with a fuller wallet than expected! The resort also offers many package deals to save you money.
It's earnt its spot on our list of cheap ski resorts!
Tignes
Sharing the same ski area as the infamous Val d'Isere, Tignes has something to offer every skier. The only difference is Tignes boasts much lower prices – at the same altitude!
If the snowy slopes aren't enough to entice you to the slopes, you'll delight in the savings you'll be greeted with. Home to an abundance of affordable restaurants and bars, having fun in Tignes needn't get expensive!
Especially if you go skiing at the end of the season, you're sure to be greeted by plenty of savings.
Plus, your lift pass gives you access to a variety of pistes, meaning it offers some of the best value ski holidays around.
Les Menuires
Les Menuires might not be the prettiest resort in the Alps, but that doesn't stop it from being charming. Boasting some great off-piste skiing and varied slopes, Les Menuires has a lot to offer. This includes some cheap prices!
The accommodation is affordable by any standards. Plus, there are free lifts that give access to some great beginner slopes.
So, it's easy to see why the resort is one of the cheapest places to go skiing in France!
Les 2 Alpes
Les 2 Alpes is the perfect all-round resort. Home to an exceptional ski area with guaranteed snow, it's easy to see why it boasts some of the best skiing in Europe.
But, you might not think of heading there for a discount!
In fact, Les 2 Alpes is a cheap ski destination. You can use five lifts for free, which is great news for beginners who aren't ready to progress to a full area pass.
Some more good news? The après is affordable! Think of it as a happy hour that goes on all night. What's not to like?
Best Value Ski Resorts in Italy
Framed by a stunning backdrop of the Dolomites, it's easy to see why so many head to Italy's slopes for their ski holidays.
But, where should those on a budget head?
Livigno
If you're looking to enjoy a spot of cheap skiing, you'll delight in Livigno's tax-free prices. Even by Italian standards, Livigno is cheap!
Boasting good snowfall until May and some exciting slopes, affordable skiing isn't all the resort has to offer. Plus, the resort oozes Italian charm that makes for an infectiously laidback atmosphere!
But, if low prices are all you need to entice you to the slopes, Livigno offers some of the cheapest skiing in Europe!
Is there a better feeling than watching the sunset over the Dolomites with a cheap cocktail in your hand?
Sauze d'Oulx
Long gone are the days of Sauze d'Oulx's non-stop party reputation. While the resort hasn't lost its taste for fun, it's no longer a boisterous place. In fact, it's the perfect destination for a relaxing trip!
Home to quiet slopes and a welcoming atmosphere, the resort has all the ingredients needed for a great ski holiday. If you're looking to maximise your time on the slopes, you'll find the uncrowded pistes excellent for exploring all day long.
Another reason to like Sauze d'Oulx is the price tag (or lack of one)! Everything is good value for money, from food to accommodation. Plus, the après is lively while still being affordable.
So, if you're a keen penny-pincher, this is the perfect destination for you!
Cervinia
How do you enjoy the slopes of Zermatt without the high prices? Head to Cervinia!
Cervinia shares the same ski area as its plush Swiss neighbour, without the high prices. It really is the best of both worlds!
You can also enjoy the delicious Italian cuisine at affordable prices. From gourmet restaurants to lively bars, going on a night out won't blow your budget!
Best Value Ski Resorts in Austria
Whether you're seeking challenging pistes, family-friendly entertainment or great après, Austria has something for you!
But, a trip to the Austrian mountains needn't break the bank. It's home to many cheap places to ski, which all offer their own individual charm. There's something to suit every holiday – even for those on a budget!
Westendorf
Located in Austria's largest linked ski area, you may not expect Westendorf to go easy on your wallet. But, you'd be wrong!
Westendorf is often overshadowed by its famous neighbour Kitzbühel. But, the good news is, with only a one additional charge on your lift pass, you can enjoy the same pistes for much lower prices! This is great news for those looking to experience the infamous town on a budget.
But, Westendorf has a lot to offer in its own right. Home to pistes that cater to everyone from beginner to expert, the resort can boast some exciting and varied skiing.
Alpbach
Once dubbed 'Austria's prettiest village', Alpbach won't let you down if you're looking for breath taking views.
While most of its charm stems from its quiet and relaxed nature, the après is still lively! So, if you fancy a good atmosphere and quiet pistes, Alpbach is the perfect choice.
But what of its prices?
Despite its attractive appearance, Alpbach boasts plenty of low prices. It's located less than an hour away from Innsbruck airport, keeping transfer costs down.
Even in the resort itself, you'll be greeted by some enticingly low costs. From restaurants to accommodation, a ski holiday in Alpbach is a cheap one!
Söll
Even in Austria, Söll stands out as one of the cheapest ski resorts around.
While the village itself is small, the resort is part of the large SkiWelt area, which boasts some exciting skiing experiences.
Plus, most of its slopes are North-facing, meaning that despite its low altitude, lack of snowfall isn't something the resort needs to worry about.
If the varied and snowy pistes weren't enough, Söll is also home to some attractively low prices.
Its lively après is hugely popular thanks to its cheap bars which stay open late into the night. Plus, you'll get to take advantage of the SkiWelt area for a fraction of the price of some of the other Austrian resorts.
Best Value Ski Resorts in Switzerland
Switzerland isn't known for being the home of cheap ski resorts in Europe. Thanks to the spectacular scenery, plush hotels and fine-dining experiences, Switzerland has a pricey reputation.
But, there are some cheap hidden gems in the shadow of the Swiss giants.
Villars
You get plenty of pistes for your money in Villars!
While the resort may leave adrenaline-junkies and experts slightly unsatisfied, there's still a good amount of varied slopes to get your heart racing.
The attractive, traditional village boasts plenty of off-piste entertainment.
It might seem strange that a value for money ski resort is nestled in the heart of the Swiss Alps, but Villars is one of the best cheap ski resorts in the country.
Grindelwald
Grindelwald isn't as pretty as some of its famous neighbours, but this is good news for those on a budget.
Sharing its slopes with the ski resort heavyweight Wengen, Grindelwald can boast the same skiing experience at much lower prices. Lift pass discounts are also offered for under 15s.
Plus, dining out won't cost you as much as you might think!
But, that's not all there is to Grindelwald. Off the slopes, there's plenty to do, including mountaineering and walking. The splendid views are enough to keep anyone entertained! Also, there are plenty of exciting slopes just waiting to be discovered.
Tempted to head to the Alps? Saving money doesn't stop with the ski resort, make sure you get an affordable transfer too! Alps2Alps offer a professional ski transfer service to and from all major destinations across the Alps. Find your low-cost transfer here!