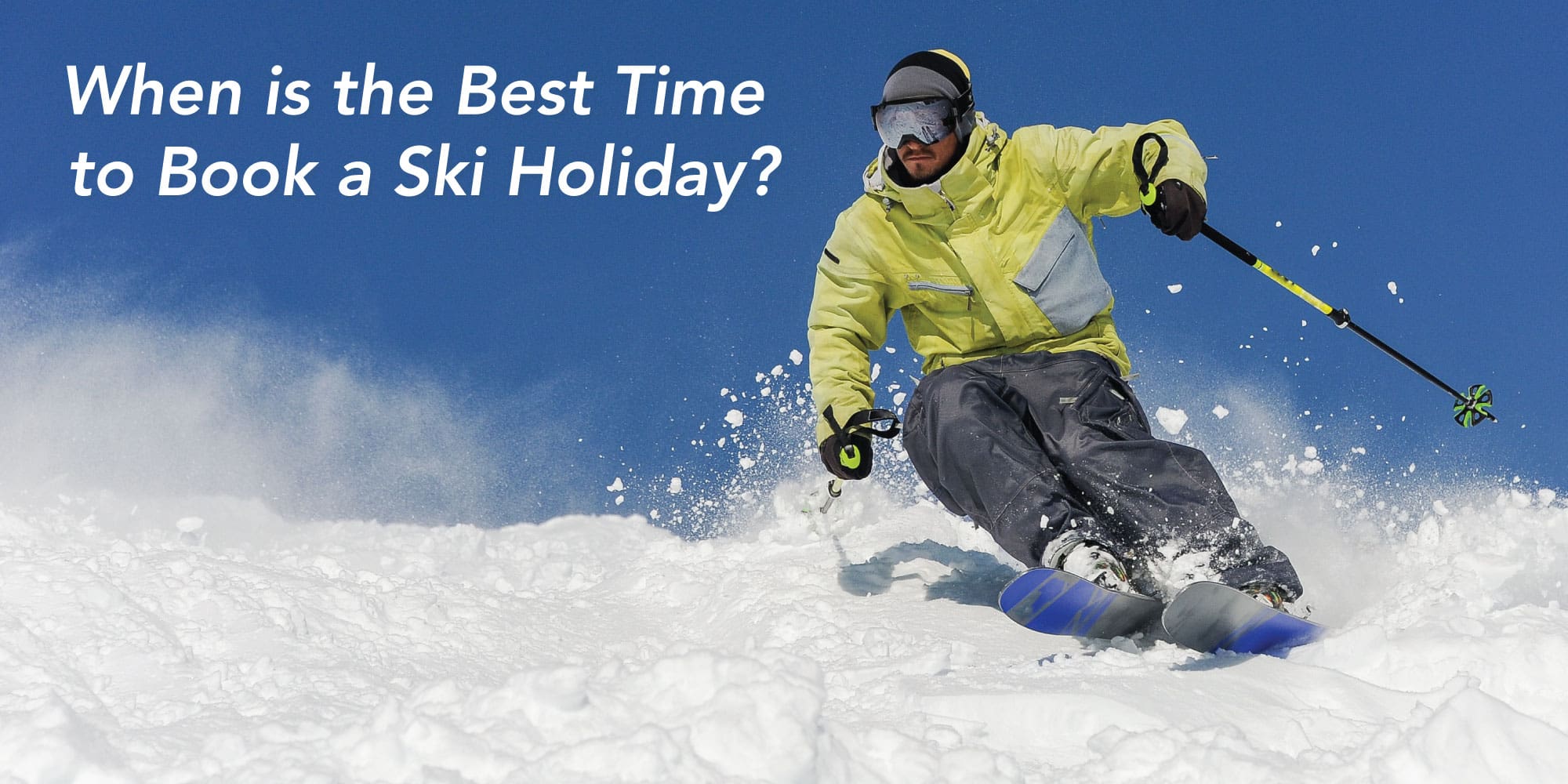 When is the Best Time to Book a Ski Holiday?
When is the Best Time to Book a Ski Holiday?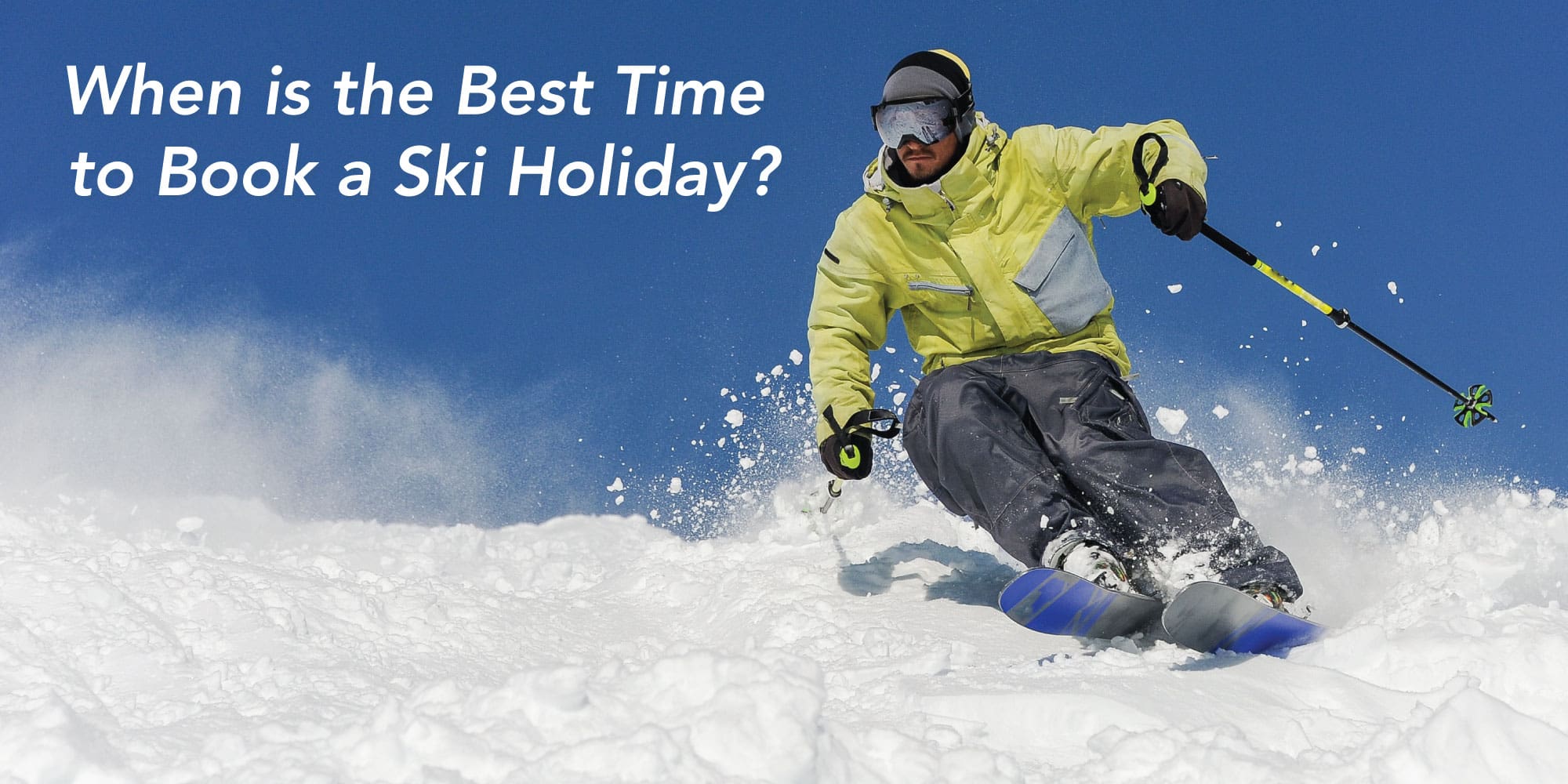 Itching to get back on the slopes?
It's never too early to start thinking about booking your next ski holiday!
When it comes to skiing, every holiday is different. Some are looking for the emptiest pistes, some for child-friendly slopes, some for the best après. So, when should you head to the slopes?
We shed some light on the best time to book a ski holiday.
When is the Best Time to Go Skiing?
The best time to go skiing depends on what you're looking for.
From slopes for pint-sized pros to plenty of bars for university students, everyone is on the hunt for something different from their trip.
So, while there's no universal answer for the best time to book a ski holiday, there are certain times of the year that are better for each individual situation!
Best Time for Families
If you're accompanied by some younger travellers, it's likely you'll have to stick to skiing in the school holidays.
While this will be more expensive, you'll be greeted by an infectious atmosphere and some unforgettable experiences that will make it worth it!
Insider tip – Easter is often cheaper than half term!
When to Book
For school holidays, you can never book too early. Try going during Christmas or February half term for the best snow. But, it's important to remember that February half term is the busiest week of the year!
Want to avoid the crowds or secure cheaper prices? Head to the lesser well-known resorts:
• Alpbach, Austria
• Laax, Switzerland
• Livigno, Italy
• Obergurgl, Austria
• Saint Martin de Belleville, France
Best Time for Groups
A group ski holiday is an unmissable experience!
For big groups, you'll want to book your accommodation as early as possible. Plus, try not to go during peak times, such as school holidays.
When to Book
Late season skiing, in April or even May, is a good idea for group holidays. The après is unparalleled, and the slopes are quieter! If that wasn't enough, it's cheaper too!
Best Time for Work Ski Trips
Planning a corporate ski holiday?
There's a lot to think about, as it can be near impossible to please everyone.
When to Book
Try to avoid peak times, such as school holidays, at all costs. You've got a big group of people to accommodate, so you'll want the resort to be as quiet as possible. Mid-week is often a good time for corporate ski trips as the resort will be quieter (plus you'll get to miss work)!
Best Time for Low Prices
On the hunt for a snow-load of savings?
It's a common misconception that ski holidays have to break the bank. If you're looking for discounts, you can definitely find them!
The cheapest week to go skiing varies year to year, but the end of the season means lower prices.
When to Book
For those on a budget, try going midweek! Even when it isn't the school holidays, weekends will be significantly more expensive. In fact, you can save up to 60% on a midweek ski transfer compared to the weekend.
Best Time for Après
Fun fact: alcohol hits you quicker at high altitudes!
So, if your ski holiday revolves largely around the social life, when should you go skiing?
For many skiers, the threat of tackling the snow with a hangover doesn't deter them from the bar. While in most resorts, the après is good all year round, there are certain times of the year that are better than others.
When to Book
In most places across the Alps, the après gets better as the weather gets warmer. Longer days mean more time for drinking! So, stick to the later months if possible.
Fancy trading your muddy wellies for music echoing off the mountain? Head to a ski festival! Many festivals take place across the Alps at the end of the ski season. Think of it as the ultimate après event!
Best Time for Off-Piste Skiing
If the usual slopes just aren't cutting it anymore, luckily enough, there's off-piste skiing.
Off-piste skiers are always on the hunt for the best snow! The better the snow cover, the better the experience.
When to Book
As a thick cover of fresh powder is best, heading to high altitudes isn't enough. You'll also need to go skiing at the beginning of the ski season, from December to February, to find the best snow.
The snow quality of the warmer months just won't be good enough!
No matter when you book, you'll need a transfer you can rely on to get you to your destination. Why delay your time on the slopes waiting for public transport? At Alps2Alps, we offer a professional, affordable transfer service all over the Alps. Find your low-cost transfer here!