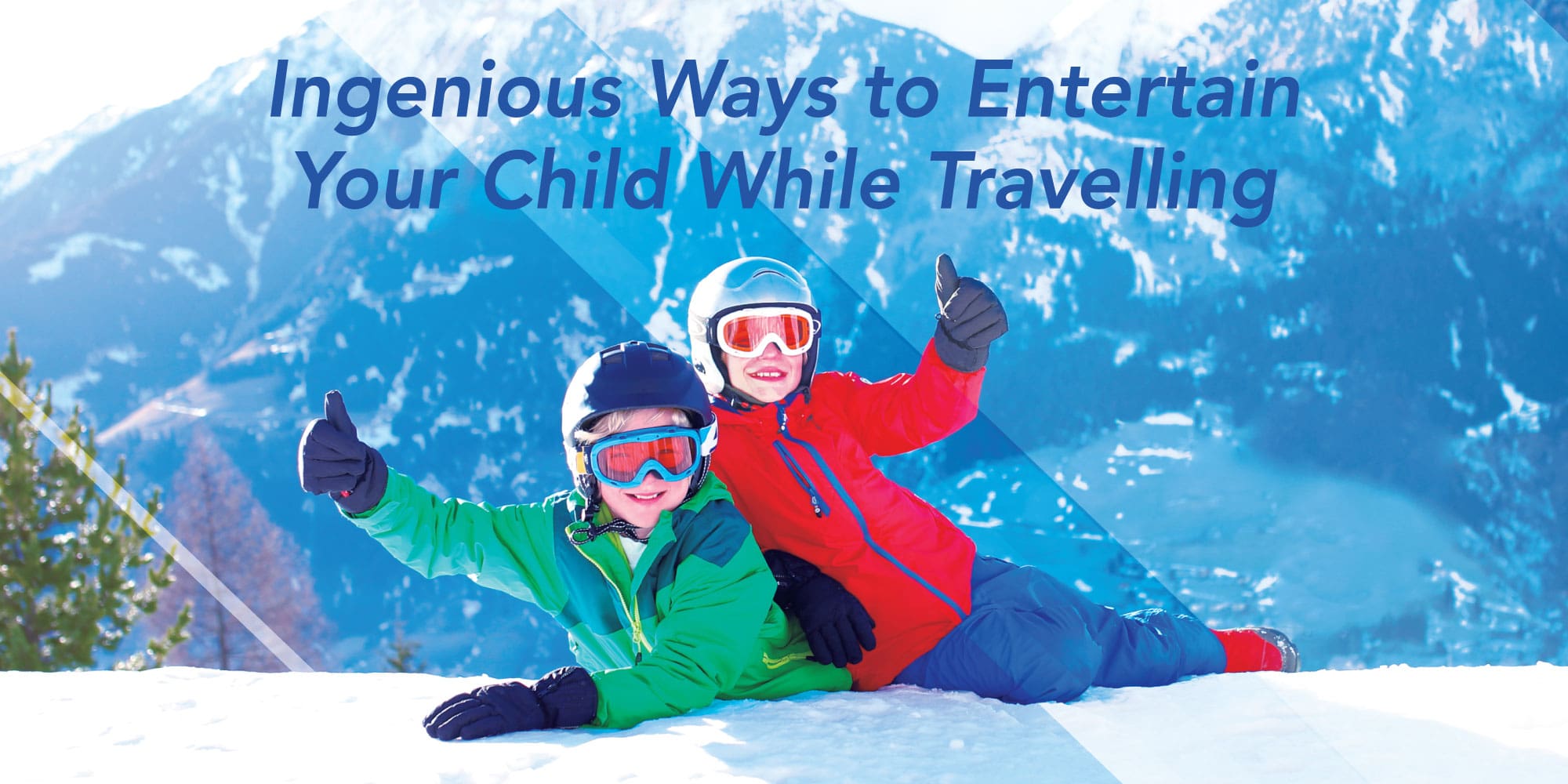 Ingenious Ways to Entertain Your Child While Travelling
Ingenious Ways to Entertain Your Child While Travelling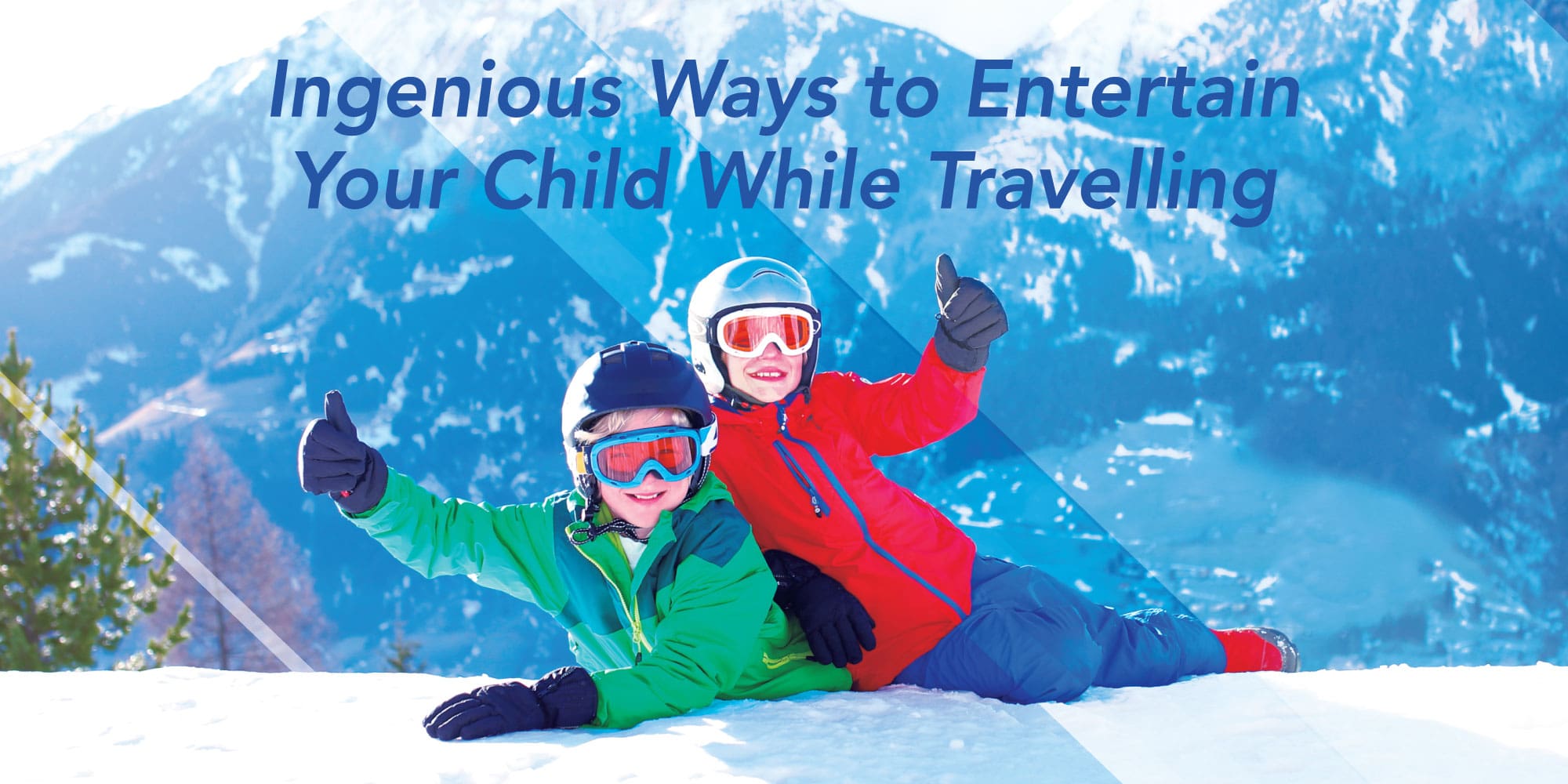 While children love being on holiday, it's fair to say they don't enjoy travelling. In fact, this is an understatement.
While we've already offered some advice on why a holiday with kids needn't be stressful, physically getting to your destination often proves the hardest part.
Many parents have admitted to avoiding any travel at all with children in tow, largely because entertaining children on long journeys is a tough task.
Hand-luggage sizes limit the number of toys and activities that can be brought along, colouring books get filled in quickly, and unfortunately phone batteries don't last forever.
To try and help we have come up with some ingenious ways to entertain children while travelling. We've included ideas for both the plane and transfer to ensure getting to the slopes is far less challenging.
You Can't Beat the Old Classics
These days, when we're bored our first reaction is to reach for our phones. But you can't really beat the classic games in terms of sure, reliable fun. Most only require pen and paper, or nothing at all! Here are a few ideas:
Noughts and Crosses
I-Spy
Hangman
'Who am I?'
20 Questions
Snap
Let Creativity Run Wild with Chain Drawings
Encourage a bit of creativity on your travels! While not the best option for tired children, chain drawings are a great way to entertain more than one child at once. Why not get the whole family involved?
The goal of the game is to draw a character, it's as simple as that.
Players aren't allowed to see what the player before has drawn, leading to some hilarious results.
For example, one player draws the head of the character, folds it over, and passes it on.
The next player will draw the body, etc.
Each player only leaves a small part of their drawing visible so that the character fits together.
When the final result is opened out and revealed, it's guaranteed to produce some laughter even among those who hate travelling the most.
The game can be played repeatedly, with different outcomes each time, perhaps a human face with a snake's body and a duck's feet?
For an older or more bookish child, the same principle can be done in story form (known as Consequences.)
The possibilities are endless, and sure to distract from the journey, so let your imaginations run wild!
Nibble on Some Snacks
Don't underestimate the power of snacks. Hungry children are grumpy children. Plus, they're less likely to make a lot of noise if they're eating. The other passengers will probably be grateful if you pack snacks.
Also, snacks can be used in terms of a reward system, for good behaviour or for playing nicely with one another.
Give Them A Bit of Screen-Time
Of course, we had to dedicate a section to technology-based distractions.
While many tut at how addicted our youngsters are to screens, they can be a lifesaver on long journeys.
Downloading their favourite movies to an iPad or tablet or installing some apps on your phone are fool-proof methods to distract kids from a tedious journey.
Sadly, Pokémon Go won't be as fun on a plane, so you may need to download some new apps to entertain your young travellers.
If you're travelling with a super-keen skier, there are lots of fun ski apps to keep them entertained, and get them excited for the slopes!
Getting lost within the world of a screen will undoubtedly provide vast amounts of fun, and make the journey go by a bit quicker.
Tangles and Fidget Toys
For some children, travelling is stressful as well as boring.
If this is true for your child, tangles and fidget toys may be the perfect solution to keep them constantly entertained.
These toys can be held in one hand while your child reads a book or colours in the other, to provide extra stimulation on the journey.
Tangles are fun to hold and play with, and come in many varieties. Designed as a calming and distracting toy, tangles are addictive to fiddle with, and are certain to help with the long journey.
Following the same principle, fidget toys provide great entertainment while travelling. We've all heard of the infamous fidget spinner, however the less known fidget cube is just as fun. Every side has a different texture or distraction, such as a metal ball and a switch.
While marketed as products that aid creativity and productivity, tangles and fidget cubes provide a constant distraction and endless entertainment, ideal for children while travelling.
Why Not Try Activity Books?
While another obvious one, the effectiveness of activity books should not be ignored. Portable, and with endless amounts of entertainment opportunities, these books are ideal for travelling.
Activity books offer games like:
Sudoku
Crosswords
Word Searches
Colouring
Puzzles
Quiz Questions
Not only do these books have something in them to please every child, but they can be done quietly and without your interference- allowing you to relax.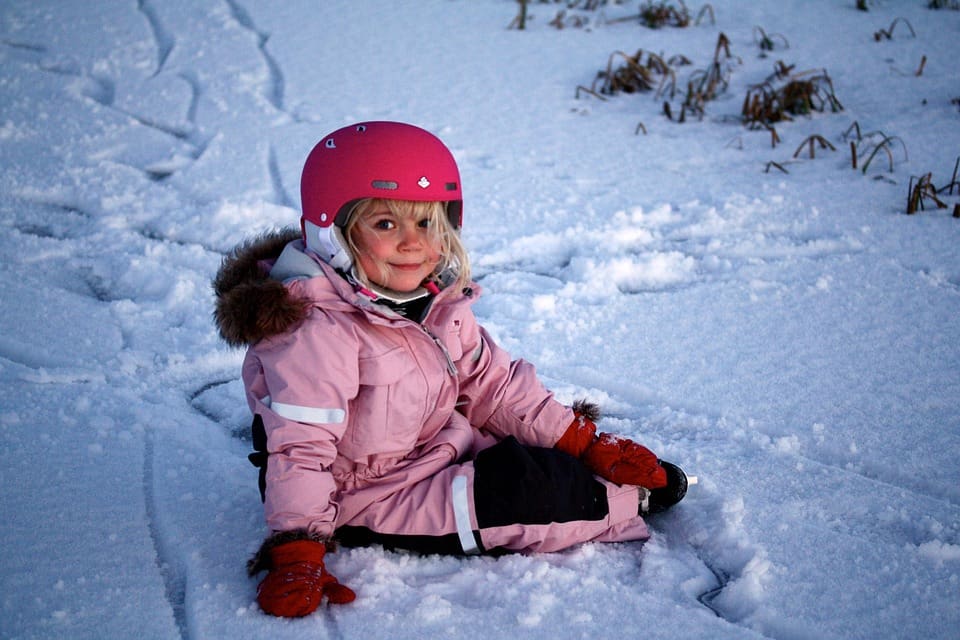 Get Them Camera-Ready
Give your child a cheap disposable camera, and have them take photos of anything they find interesting. Perfect for the scenery of the ski transfer, this game makes children pay attention to the journey rather than get bored by it.
You never know, you may get a nice photo to give to the Grandparents!
Nothing Beats A Surprise
Receiving a surprise gift is entertaining in itself. Therefore, whether on the plane or the transfer, consider surprising your child with something, perhaps a book or portable game.
Surprises have numerous perks. Firstly, it will put your child in a great mood, which is obviously in everyone's interest. Secondly, this activity will be new, and therefore far more exciting than the toys they've had for ages.
This surprise doesn't have to be anything special or expensive- just the unexpected nature of it will be exciting for your child.
Competition Time
Only suitable for families with more than one child, competitions are a great way to keep them entertained.
Ask your children to draw you a picture, and then choose the winner at the end. The added twist of the competition will make this game more interesting than if they were to simply draw on their own.
To make it more exciting, try timing it. This will speed things along for you, and make it more thrilling for them.
This game can be repeated many times – but maybe try and keep the score even to avoid any tantrums!
Art-Practice
For any aspiring artists in your travelling party, this game will be perfect.
Ask them to draw a picture of anything they fancy, or a self-portrait- or perhaps a drawing of the air hostess.
This should succeed in keeping them busy for a long time. To make it more entertaining, score their pictures and give them ways to improve, as this gives the game clear objectives.
This game has the advantage that it can be done alone, great if you're in a single-child family, or perhaps where one child is a different age to the others.
No Yes or No
This is the infamous game where you're not allowed to reply 'yes' or 'no' to a barrage of questions.
For those wondering- you can't nod or shake your head, and 'nah' still counts as saying no.
This game can go on for a long time if played by more expert older children, while the younger ones are often caught out very quickly.
Memory Games
Another obvious one – but very effective. Follow an easy start like 'I went to the shop and I bought…' and try and remember what every player has said – it can get surprisingly hard.
Although, don't play this one too loud – the other passengers won't thank you.
The Never-Ending Story
This one is simple. Someone starts off a story, and then everyone else adds a sentence to it. This game can become thoroughly entertaining, largely because there's always someone who tries to liven up the mood by adding in something ridiculous.

Family-Friendly Ski Transfers
At Alps 2 Alps, we have families of our own and understand the strains of travelling with kids. It's important children are comfortable and happy on their journey. This will make your life a lot easier. We provide baby and child seats free of charge with our transfers. We're also highly resourceful in our approach to the journey. If you need any help or assistance, we'll be proactive in our response.
Have you got your ski hire covered? Renting skis with us means you can skip the queues and pick them up on your journey to the resort. Moreover, kids ski free with a full paying adult! Find out more about our ski rental and book yours here.