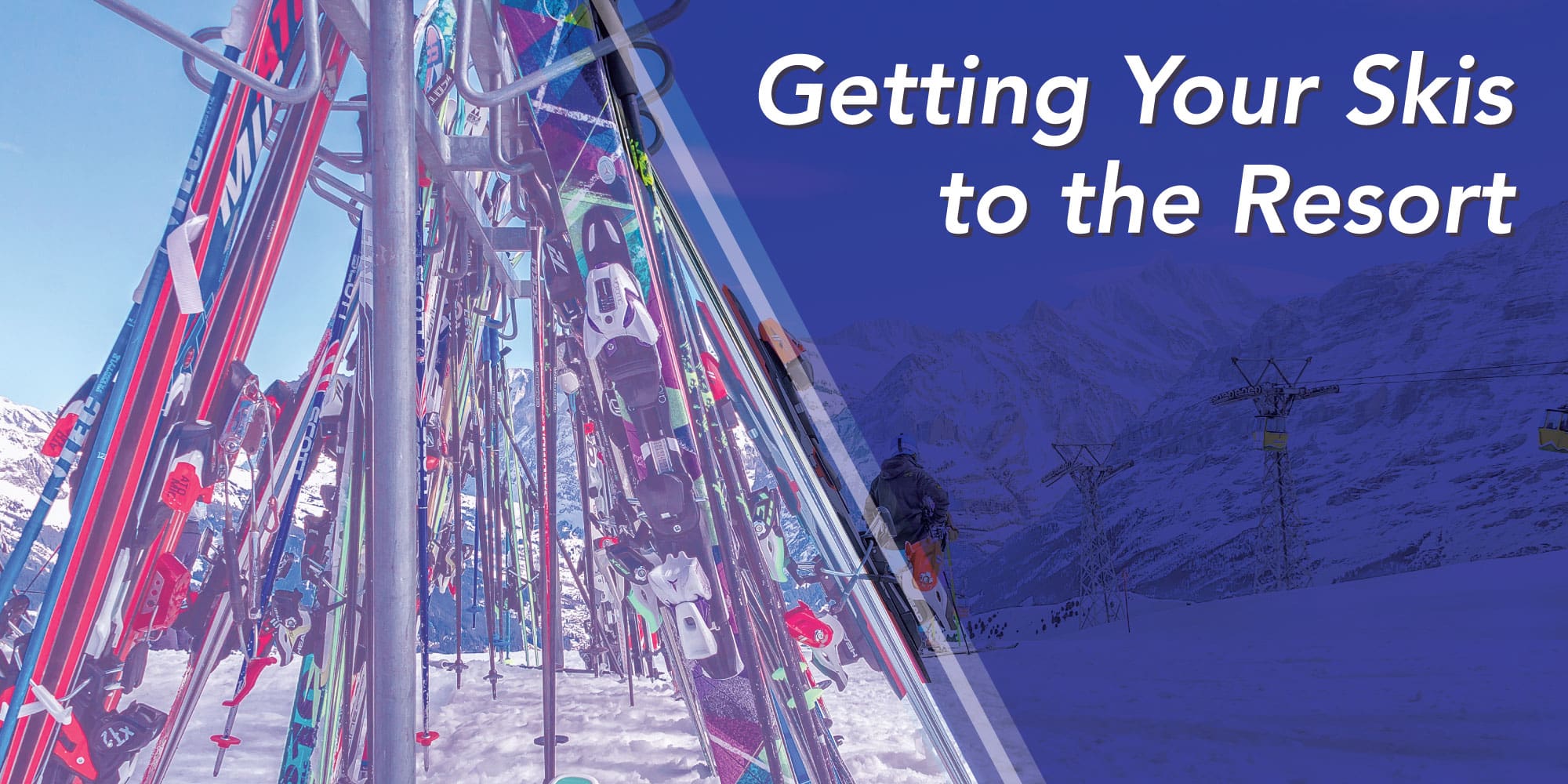 Getting Your Skis to the Resort: What You Need to Know
Getting Your Skis to the Resort: What You Need to Know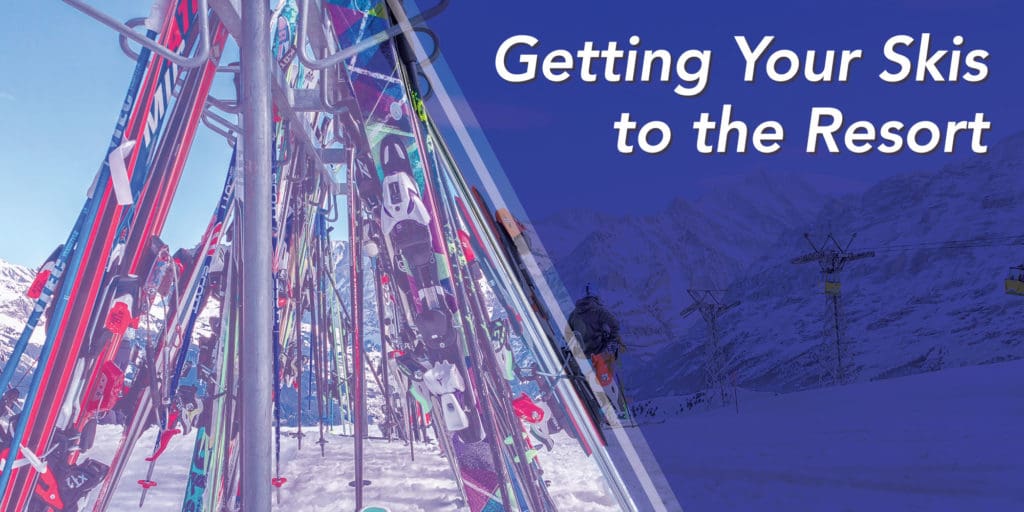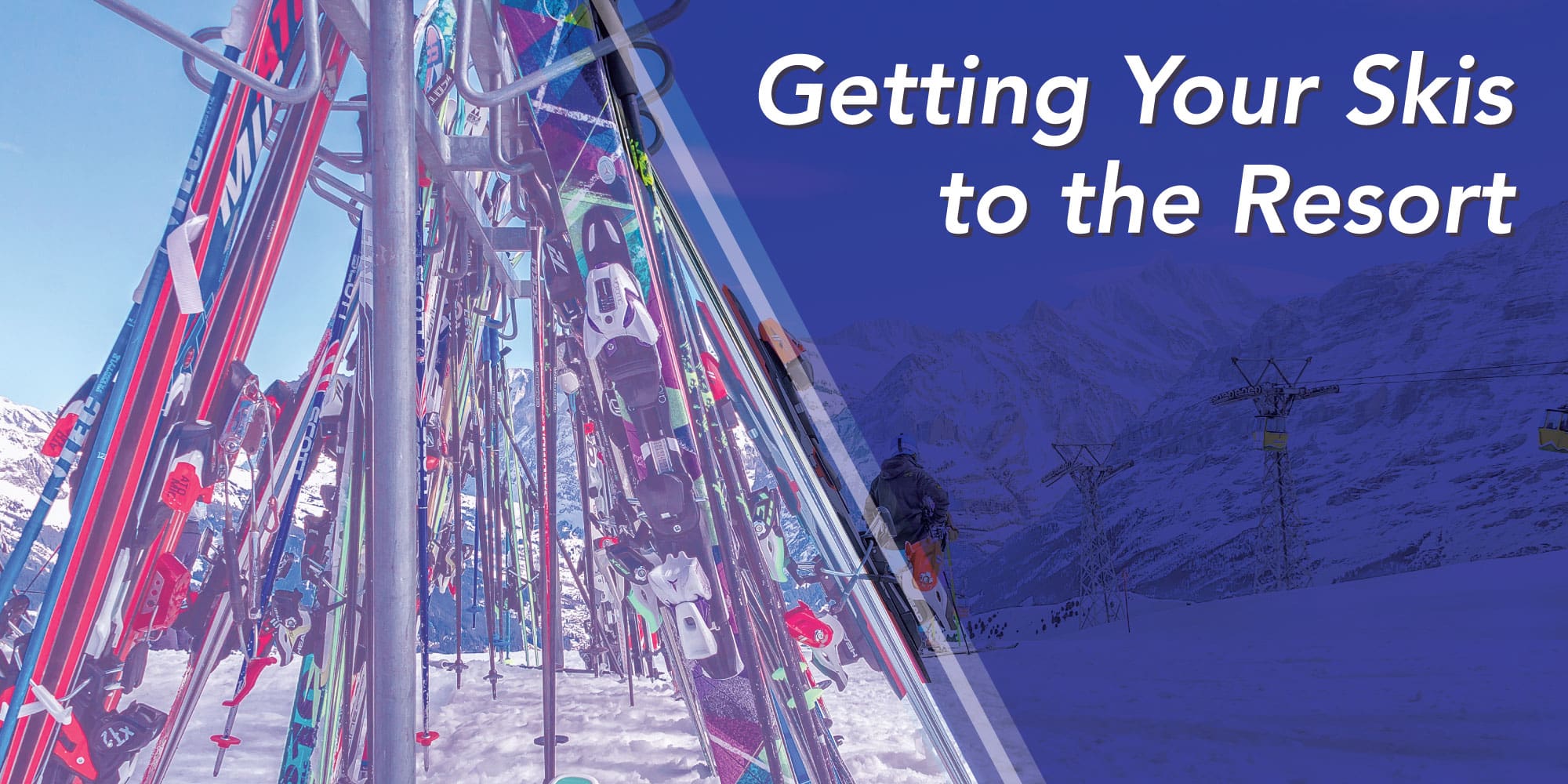 A lot of planning goes into a ski holiday. One of the first things you should consider is what you're actually going to do about skis. Will you hire, borrow or bring your own? Whatever choice you make, you need to think about the logistics. Here's a handy guide to ensure you've got everything covered. So, how are you getting your skis to the resort?
Borrow, Buy or Hire?
Before you think about travel arrangements, you're going to need a plan on how you'll get your skis.
Borrowing Skis from a Friend
You could borrow from a friend. This may initially seem like the cheapest option. Though with the cost of flying with skis, this might not be the case. It's also worth considering whether the skis are actually the right size for you. This is especially important if you're borrowing other equipment like boots too. The wrong size of boots can cause some nasty injuries. Have the skis been properly maintained since their last use? How long ago were they bought?
Buying Skis
If you're a regular skier, you might consider buying your own. We can completely understand the appeal of this. Owning and skiing in your own skis is an exciting prospect. It's important to be aware of additional flight costs which will apply when you travel. Realistically, this isn't the option for you if you're looking to save money.
Hiring Skis
The third option is hiring the skis when you get to the other end. The cost is often less than the flight charges and it's far more convenient. It's also worth noting, hiring ski equipment will give you access to the latest gear without paying through the nose for it.
There are two key ways to hire skis. You can either grab them at the resort or pick them up with your transfer. If you're hiring skis at the resort, expect to experience some queues – especially if you're doing this at peak times.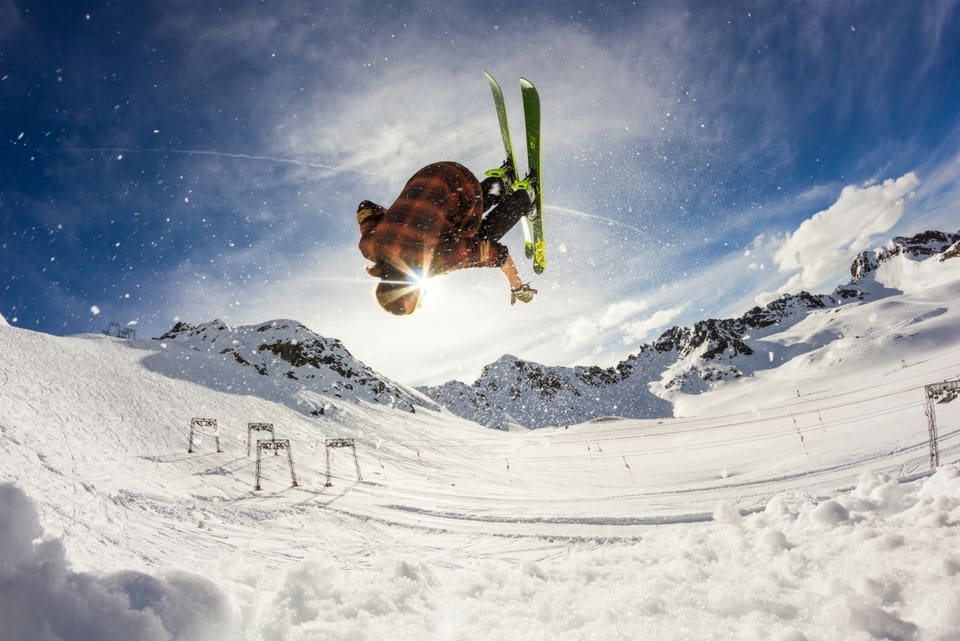 Flying With Skis
Depending on which airline you fly with, you're likely to pay a hefty charge to fly with your skis. You can usually get around this if you don't put any other luggage in hold. But let's face it, you're going to want to take a suitcase for all those extra layers when travelling to the Alps.
If this is the case, a family of 4 can expect to pay about €322 on top of your ticket prices to fly with skis. Find a full breakdown of the different airline charges for flying your skis to the resort here.
How to Pack Ski Equipment
Whether you're buying your own skis or have been entrusted with a friend's pair, you're going to want to ensure they arrive at the resort (and home again) undamaged. This means you need the right kind of bag and know how to pack it properly.
Look for a sturdy bag which offers lots of padding. Check the measurements of your skis or snowboard before you buy anything. Some bags come with wheels, if you don't fancy a workout before the slopes, this might be your best option.
What Does the Airline Say About Ski Equipment Luggage?
Airlines are picky when it comes to how your ski equipment must be packed. Usually this includes a recognised ski or snowboard bag – no makeshift options. Also, your poles are often required to be packed in with your skis. Most airlines allow boots in a separate, recognised boot bag. We recommend you check the airline's specifications on this before travelling.
Post Your Skis to the Resort
Have you ever considered posting your skis to the resort? Services like Send My Bag help to cut out the hassle of flying with skis. Simply pack them appropriately, schedule them to arrive at your ski accommodation at least 3-5 days before you arrive and remove the stress of flying with bulky luggage.
If your skis are particularly valuable, you can insure them up to £1,500 and you can even track the bag online too.
The cost of the service depends on the delivery resort and the number of items you're sending. Though, this is generally only a little cheaper than airline charges. The main draw of this type of service is to remove the hassle from your journey.
Driving to the Resort? Get a Ski Rack/Box
Whether you hire a car at the airport or take a long road trip to the resort, you're going to need to get a ski rack.
If you're hiring a car at the airport, a ski rack is part of the additional charges added to ramp up their profits. This is a regular theme with Alpine car hire. Find out more about whether car hire or ski transfers are the better option for you.
If you're buying your own car rack/box, don't cut costs. They don't need to break the bank but this isn't somewhere to cut corners. You don't want a shoddy job causing an accident. Generally racks are cheaper and lighter though the dirt and salt kicked up from the road might damage your skis. Roof boxes are best for those who want to protect their skis from the elements, but these are likely to cost you more.
Pick Your Skis Up With Your Transfer
Skip the queues at the resort by collecting your skis as part of your transfer. You can arrange this online when you book your transfer. When you're picked up at the airport, you'll be taken to one of our rental stores where you can escape the queues, find the proper fit and get to the resort ready to hit the snow.
Alps 2 Alps currently have two ski rental stores. One near to Geneva airport and the other in Albertville, close to the Three Valleys. Find out more and book your ski rental here.