French Christmas Markets – A Break from the Alps
French Christmas Markets – A Break from the Alps
With thousands of Brits once again making their annual jaunt to the French Alps for a taste of a real winter wonderland, tour operators are urging them not to pass up one of the most wonderful festive treats of all – France's legendary Christmas markets. True, most of the following example will demand more than a slight jaunt from the usual haunts like Grenoble, but when it comes to capturing the real essence of Christmas, it really is worth taking a day away from the slopes to drink in an amazingly festive atmosphere.
France is littered with hundreds, though year after year a number of firm favourites come to light – which includes the following gems:
Toulouse Christmas Market
Usually kicked off on the last day of November and wrapping up on Boxing Day, the Christmas Market at Toulouse takes place on the Place du Capitole and is a true feast for the senses. Classic wooden chalets become old-world craft-stalls and eateries, while the smell of locally produced delights and mulled wine lingers in the air. This is one of the best Christmas Markets in France to find exquisitely unique toys, clothing and leather goods from the region's best independent designers.
Drive time from Grenoble – Five Hours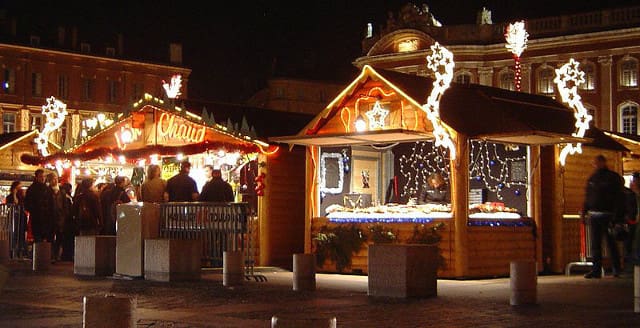 Bordeaux Christmas Market
Located on the Allées de Tourny and opening during the last week of November, the Christmas Market at Bordeaux has been welcoming hundreds of thousands of tourists and locals for pretty much as far back as local history dates. This is a market that prides itself on the local tradition with not a single big-brand or chain to be seen – mercifully!
Drive time from Lyon – Five hours, 30 Minutes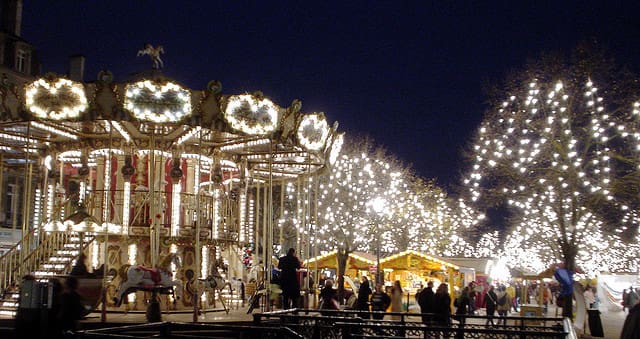 Noisy le Grand Christmas Market
One of the biggest Christmas Markets in the Paris region and indeed in France as a whole, Noisy le Grand maintains a reputation for being the country's premier shopping destination. The market's horse-drawn carriage rides remain a firm favourite with the thousands of visitors arriving each day, while the general standard of decorations, lighting, music and general festive ambience is simply out of this world.
Drive time from Geneva – Five Hours, 10 Minutes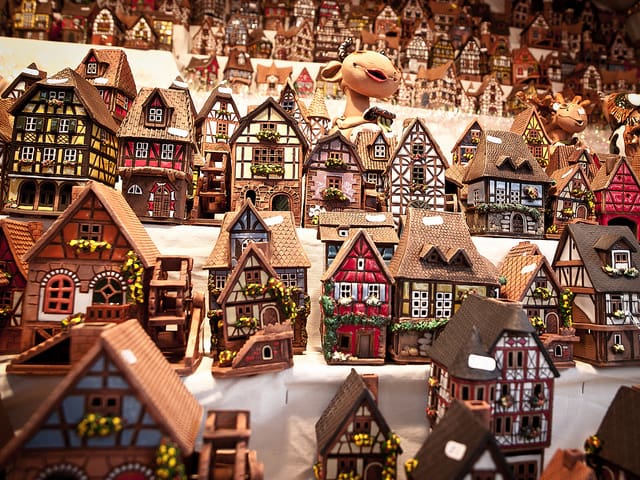 Montbeliard Christmas Market
The Christmas Market at Montbeliard forms a part of the town's famous annual Christmas Festival of Lights, which is a sight for sore eyes if ever there was one. The whole town literally explodes with colour and brightness on a level that never fails to inspire and sees jaws dropping, while mulled wine tasting, homemade chocolate stalls and pastry-making workshops always keep the punters coming back for more.
Drive time from Geneva – Three Hours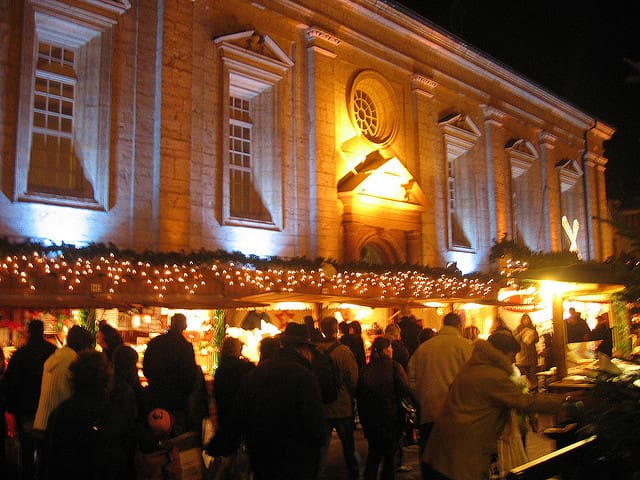 Nancy Christmas Market
And last on this short list of French Christmas Markets comes the annual extravaganza at Nancy – a town whose medieval origins and atmosphere massively intensifies the Christmas buzz every year. Its world-famous market takes place in the striking Place Maginot, where visitors are treated to a dizzying array of locally made crafts, sweets, drinks and liquors. This is also perhaps the premier choice for those looking to get involved in lively street entertainment, which each night includes carol singing and traditional dancing.
Drive time from Geneva – Five Hours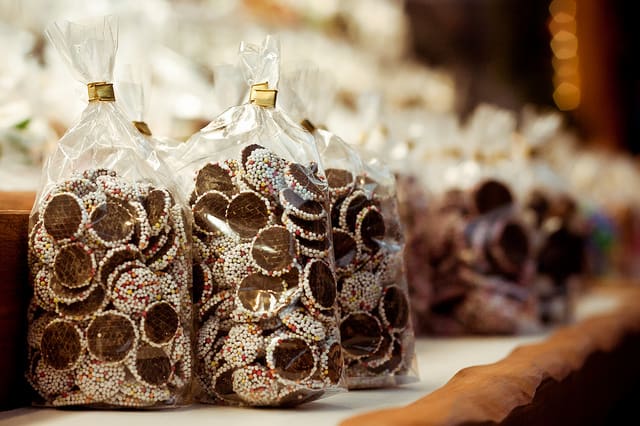 As if you need any more reasons to head to France for Christmas this year, we've got 5 more reasons here.
Photo sources: commons.wikimedia.org – flickr.com/photos/celesteh – flickr.com/photos/sim00n – flickr.com/photos/1yen – flickr.com/photos/pimthida