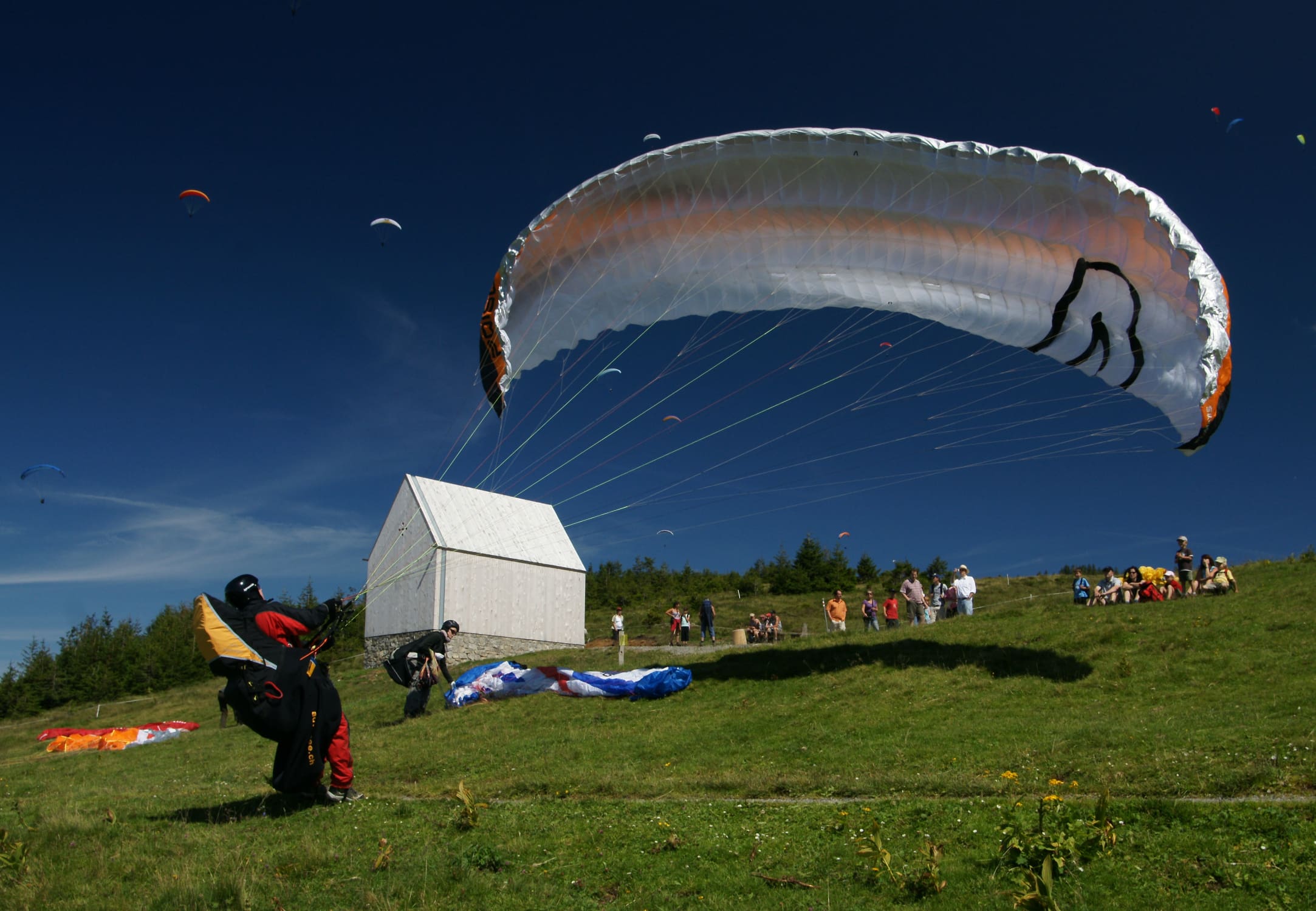 Paragliding in the French Alps
Paragliding in the French Alps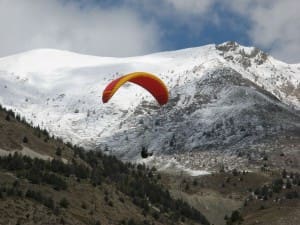 Some would argue that the biggest thrill you can experience in the French Alps is that of flying down hundreds of slopes at break-neck speeds, and maybe they'd be right. However, there's another group that would argue rather differently and tell you that in order to find the biggest rush in the Alps you need to look a little higher.
Yes, along with the very best skiing in the world Alps2Alps airport transfers can also be your gateway to paragliding in quite simply the most breathtaking settings you can possibly imagine.
And the really good news is that you don't need any experience to begin earning your wings – all newcomers are welcome!
Here's your fact of the day – did you know that paragliding is said to have been invented just 50km from Chamonix back in 1974? As such, you could call the French Alps the true home of paragliding – and once you try it out for yourself, you'll see why. Developments in the sport in the last 40 years have been enormous and it has never been easier, safer or more affordable to go soaring with the eagles and lose yourself in a world of wonder.
So whether you're looking to take a tandem flight with an instructor to cut your teeth for the first time or maybe sign up with a paragliding school for a course of lessons, you couldn't be in better hands.
The whole region around Chamonix is said to be one of the best on Earth for paragliding. The hot days and cool nights create unique thermals and predictably windy conditions, which add up to seriously sublime flights. The flying season is at its best between March and October, which of course makes it the perfect sport to have a go at until the lifts and our Alps2Alps ski transfers start up again! If you have the luxury of choice though, May and June are the very best for the weather conditions.
Tandem flights can be booked online at any time of the season and usually last for about 15 minutes in total. Plenty of training is given on the ground before take-off and all pilots are extensively experienced and qualified. What's more, you can choose whether you want a mellow sightseeing flight, a heady jaunt over the landmarks of your choosing or something entirely more thrilling! The possibilities are endless!
And if you find yourself hooked – which is fairly likely – you can take your gliding one step further by taking a few classes to learn the ropes for yourself. You can choose one-on-one classes with a trainer in order to get the maximum benefit of their knowledge, or you can sign up with a group. There are also intensive courses that last between two days and two weeks to help you earn your wings in the fastest time possible.
It's all about your needs and making your thrilling dreams come true – paragliding in the French Alps is incredibly dynamic and not to be passed up should you have the chance to try it out for yourself.
Photo sources: fr.m.wikipedia.org – commons.wikimedia.org