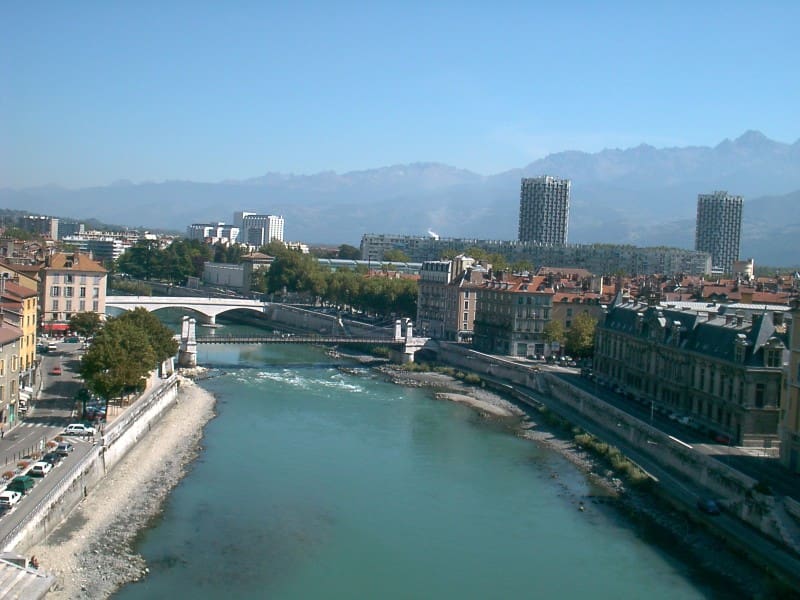 Best Things To Do in Grenoble
Best Things To Do in Grenoble
I was recently coaxed into heading for a ski trip to Les Deux Alpes which I have to admit took some doing. Not that I'm dull as dishwater and twice as bland, but the thing is I'd never strapped on a ski in my life and figured I'd be way out of my element in the French Alps. I mean, to me this was like Silverstone is for racing drivers – not exactly the place to first dip your toe and see how you get on. Nevertheless, my bloke's powers of persuasion were bigger than I expected and so there I was – on an Easyjet flight to Grenoble with a pretty bleak outlook of what was to come. As it turns out, there's a lot of good things to do and see in Grenoble…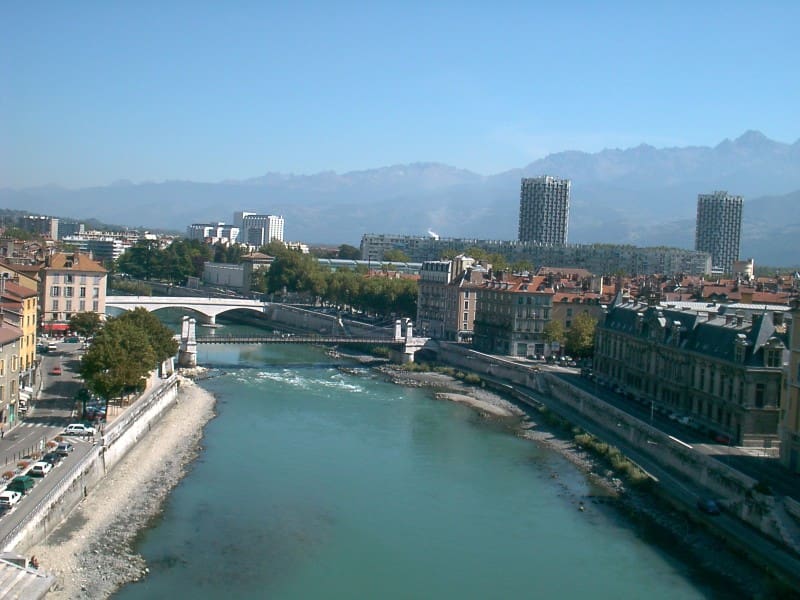 I discovered an absolute diamond of a place on the way that I'd never even given a thought to – Grenoble. We decided to stop off for a day and a night's stay on the way to Les Deux Alpes and ended up altering our booked Grenoble airport transfers to do the same on the way back, which for me at least turned out to be two of the best days of the entire trip.
Not that I didn't love getting to grips with falling on my butt forty-five times a day, but Grenoble was so surprising for me that it really left an impact.
Grenoble Museum
Getting into the city centre is easy as pie, with tons of private and scheduled Grenoble bus transfer services taking you right to the main hubs where you need to be. After we checked into our room, the first place we visited was Grenoble Museum, which is about as far from what you'd expect a museum to look like as it gets. It's modern, abstract and funky as hell, which struck a chord with me right from the start.
Place Grenette
We then hit the gorgeous Place Grenette, which although having a whiff of the usual tourist magnet around it proved to be an amazing place to soak up some late winter sun with a cocktail or two. A bit on the pricey side, but well worth it.
Bastille Hill
We were advised to then head off to the Bastille Hill by way of the cable car, which for less than 8 Euros each (when we were there anyway!) was a bit of a bargain. It's pretty hard to do justice to the view with words alone and to be honest, even our cameras were a bit redundant – it was just breathtaking in every way.
Parc Paul Mistral
After coming down, we made Parc Paul Mistral our last stop of the day, which was just gorgeous at the time of year we were there and still had its roller skating rink illuminated in gorgeous festive lights. It was a really quaint place to take a stroll.
And as we were off on our ski jollies the next day, we decided to be the creatures of habit we are and have a simple nightcap (or two!) back on Place Grenette before turning in for the night.
I really cannot stress enough that if you're heading out through or even close to Grenoble, don't miss out on Grenoble itself!
Photo source: commons.wikimedia.org