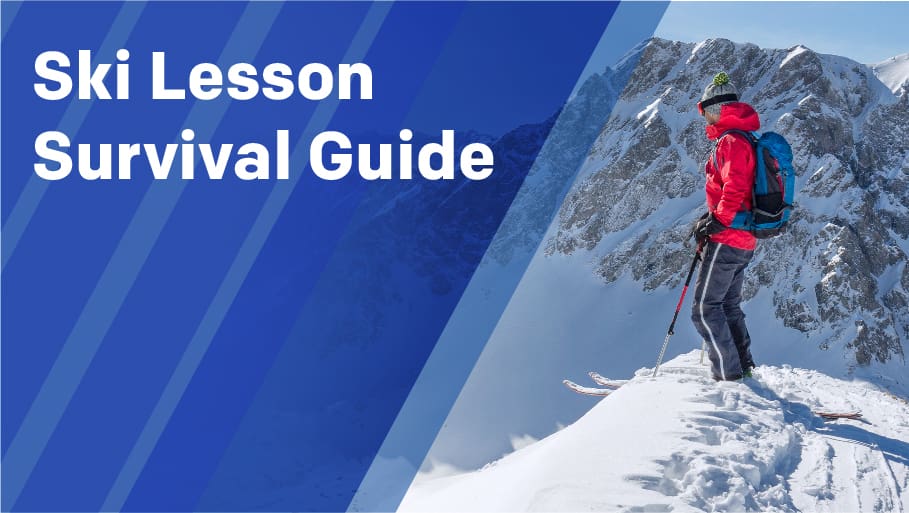 Ski Lesson Survival Guide
Ski Lesson Survival Guide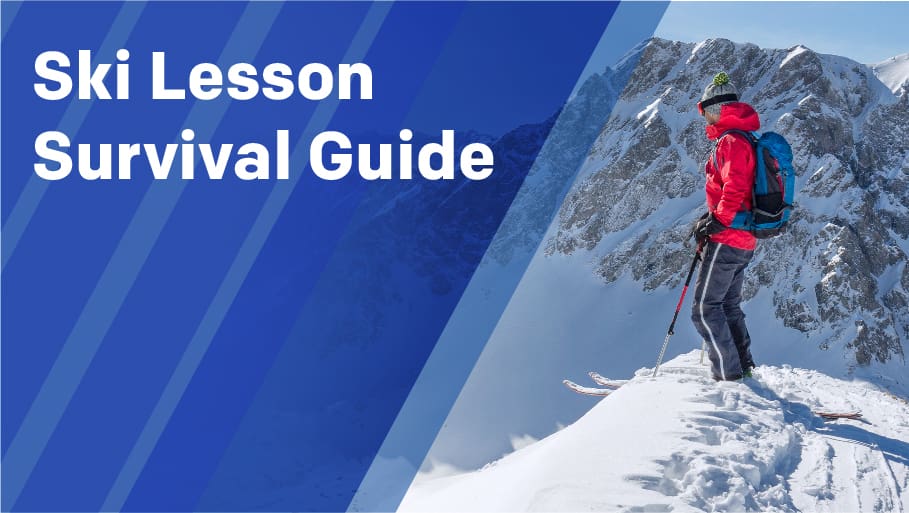 The mountain isn't the only thing you should be prepared for.
It may sound strange having to prepare for a ski lesson, considering your ski lesson in itself is an act of preparation.
However, there are a few things you should keep in mind to help you get the absolute best out of your training.
Here's our guide on how to prepare for your ski lessons and ultimately maximise your experience:
Wear the Right Clothes
This should go without saying, but your attire while skiing will affect your overall performance.
Wear clothes not suited to the activity and you're likely to be distracted due to the discomfort. Wear the right clothing and you're likely to fall into your groove far more easily.
It's worth setting yourself a ski shopping list of sorts to get yourself acquainted with the usual ski wear.
It's also important to note where exactly your lesson will take place – dry slopes and actual mountain slopes will differ in their conditions, so prepare accordingly.
If your lesson is taking place on dry slopes, some clothing won't be necessary (such as goggles or thermal wear), but the general ski wear will still be useful in terms of duration and comfort.
In general, we would recommend going to the dry slopes first to help ease into the experience.
Prepare Your Body
You may have had a great time the night before, but that energy most likely won't be reciprocated the next day.
Skiing is a demanding sport, requiring both body and mind together in unison. If you know you have a lesson planned for the next day, it would be wise to take it easy the night before.
What wouldn't be wise is thinking you can get through your lesson while extremely tired or hungover. Your body won't be functioning at its optimum capacity and your mind won't be as sharp as it needs to be.
As mentioned in the section before, your comfort levels will affect your overall performance (and enjoyment) of the lesson. Wearing the right clothing isn't enough – you won't be comfortable if your body is worn out and your mind is clouded.
Needless to say, this will also have a negative effect on your relationship with your ski instructor. Speaking of which…
Develop a Relationship with Your Instructor
One key piece of advice would be to understand your ski instructor and develop a good relationship with them. Make sure you're comfortable with them – if you're not, this can make the lesson feel more difficult than it should be.
If you go through a reputable ski school, you can effectively guarantee your ski instructor will be fully qualified.
Establishing a comfortable atmosphere between you and your instructor should help quell your nerves and make sure you keep safe – a qualified instructor will take you through the top tips for preventing ski-related injuries and other best practices regarding the sport.
If you're still nervous, there's no harm in asking your instructor about their credentials – they should have no problem explaining their background to you.
Which brings us to a crucial point…
Be Honest with Your Instructor
This is absolutely key!
If you develop a good relationship with your instructor, then being honest should be easy enough.
When we say be honest, we don't mean telling them everything that's on your mind at every given moment. What we mean is letting them know of any worries you have or any weaknesses you've identified in yourself.
If this is your first ever ski lesson (or the first with a particular company), you're likely to be asked what your current skill level is or what experience you have.
There's no need to over-sell yourself – it's perfectly fine to say you have no experience and are an absolute beginner (if you are). Instructors generally ask these questions to gauge how best to approach the lesson.
If you have any doubts about anything during the lesson, make sure you flag them up. Being honest will only enhance your experience. If you hide any issues, your instructor will find it more difficult to figure out what areas you need to focus on.
Now you know how to prepare for your ski lessons, you should be ready to hit the slopes in no time at all! When you do, make sure your journey to the actual mountain is just as smooth as your learning experience. Book a private transfer to your resort of choice, rent your equipment in advance and have an incredible time!