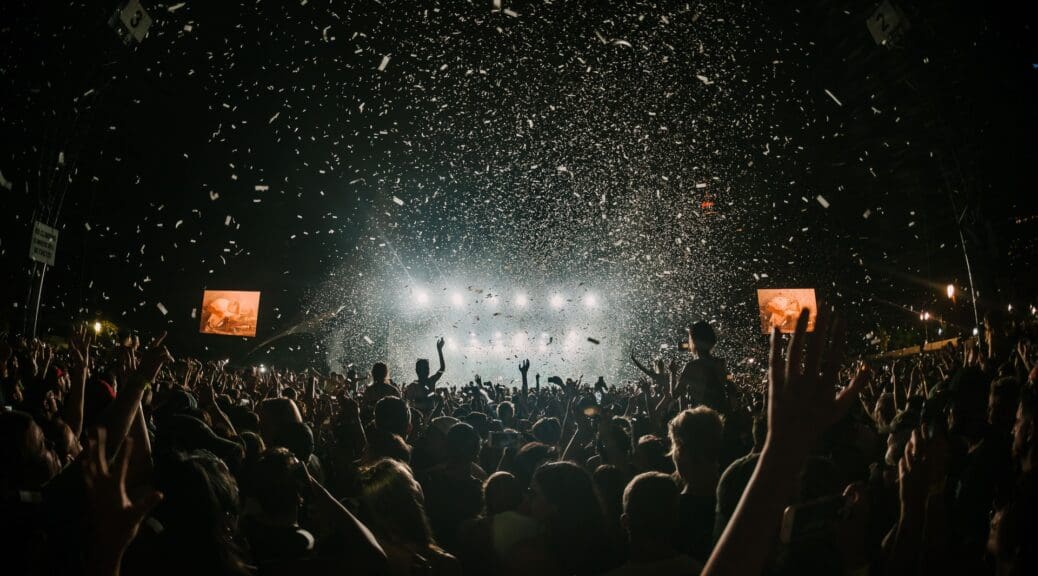 Your 2022 Ski and Snowboard Festival Survival Guide
Your 2022 Ski and Snowboard Festival Survival Guide
There's been a ski holiday revolution in recent years. Yes, the slopes are always busy throughout the season, but swathes of newbies have clocked onto the little secret and realised how amazing a week in the mountains is.
Huge numbers of newcomers are heading to the resorts for ski holidays with family, or even more popular as of late, to hit a non-stop snow party at a ski and snowboard festival. What's that age-old phrase… the more the merrier!
If you're prepping for your first winter ski festival, you might be at a loss of what to pack, what to expect or what to be wary of; it's quite a bit different from your usual summer at Glasto.
But fear not, our ski festival survival guide will make sure you get through your first winter festival unscathed. So, put down your sleeping bag, have a gander through our toolkit, and get excited for a life changing week on the slopes…
The Alps' Best Ski Festivals
If you're still toying with the idea and haven't committed to or booked any solid plans yet, it might be because you're spoilt for choice. This new breed of party has skyrocketed, meaning there are tonnes of festivals for you to choose from. Which will suit you best? Who plays music closest to your tastes?
Let's try and make that decision a little bit easier for you. Here's a quick roundup of the best winter festivals, but if you want to know more, head over to our full lowdown of 2022 ski festivals in the Alps for all of the juicy details!
Survival Toolkit; Winter Festival Edition
From packing essentials, safety tips, how your day might pan out and more, following our survival toolkit can seriously improve your experience if you're a first-timer… and can help you make it through your first ski festival unscathed.
What Time of Year is the Festival?
Mountain temperatures differ greatly from month to month, and even from one time of day to the next. If you're not a fan of *blistering* cold and you think partying at -10°C might be too tough to handle, you should avoid festivals that take place in December and January.
If you're going to attend a festival in March or April time, it might even be possible to party in just a t-shirt during the day, the sun rays can really beam at 2000 metres high! But, soon as dusk starts to hit, you'll be needing the layers – so make sure you go FULL prepared, regardless of how warm the afternoon seems.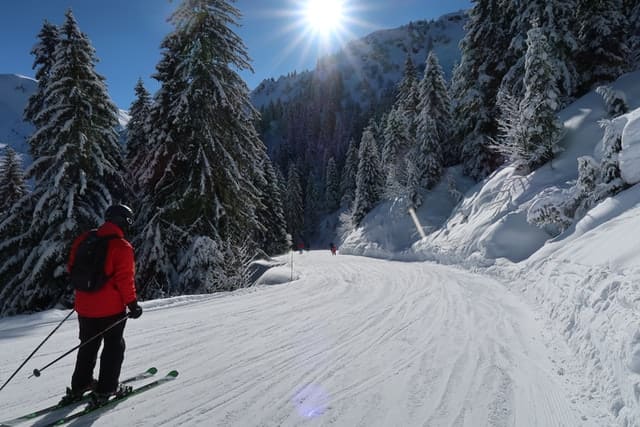 Will You be Skiing?
You will be surprised at how many festival-goers don't end up skiing on their trips. Sometimes they're just not keen skiers and they are solely attending for the festival in the mountains, and others, the intention to ski is there but the hangover says no!
You will be surprised at how many festival-goers don't end up skiing on their trips. Sometimes they're just not keen skiers and they are solely attending for the festival in the mountains, and others, the intention is there but the hangover says no!
Before you waste your money and commit to a ski pass, think about whether you're going to ski at all, and also how much you plan to ski as you might not need to pay for ski rental every day of your trip. You could also consider some half-day lift passes instead of a full day. If you're going to be drinking steins until 4 am, will you make the slopes at 9 am? We think that's unlikely!
Booking a Group Ski Transfer
As you might know, most of the Alps ski resorts are at high altitudes and tricky to access if you have not planned your airport ski transfer properly.
The quickest, safest and usually most comfortable way to get from plane to piste with a group of friends is with Alps2Alps private transfer option. It's a reliable service, we're drowning in years of experience of winding, snowy roads, AND, as its just you and your friends travelling, the fun can begin on the road.
Forgotten Essentials
You might be used to packing for British festivals, and your essentials list for a potentially rainy/potentially sunny week has been finessed, but ski and snowboarding festivals are quite different.
Firstly, forget your tent and sleeping bag… Oh no no, you won't be camping! You can also leave your denim shorts and boho accessories at home and trade them in for some thermals and solid ski gear.
There is a lot of kit that is needed for any ski holiday and we'll get into that shortly, but if you want some insider essentials for things that will make your snowy party experience that much easier but people often forget, say no more…
Suncream – the mountains are always sunnier than you expect, especially in the festival season of March and April.
Hip Flask – you don't want to run dry, do you?
Fancy Dress – There will always be a fancy dress night, don't be the odd one out!
Face Paint – you don't want to save the pzazz just for fancy dress night
Headband – how do you hide your helmet hair when you retire the skis for sambuca? With a headband, of course
Snacks – don't let your energy flag! Skiing is hard work, give yourself a boost before the party commences
Energy Drinks – on that note, it's always great to keep a stash of energy drinks on you, too
Walkie Talkies – smartphone batteries always die in the cold, and we can't promise high-speed wi-fi or signal, don't lose the troops with a walkie talkie. You can pack a portable charger, but isn't this way more fun?
Water Bottle – we're being the sensible ones here and telling you to STAY HYDRATED. No, Jagermeister doesn't count
GoPro – no comment. The footage is immense.
Medicines – maaaaybe consider packing Berocca, paracetamol or ibuprofen. The morning after the night before can sometimes be rough
Portable Speaker – download some tunes to your Spotify, find a great sit off spot at the top of a piste, and cheers your pals while soaking up the views. It might be the most beautiful shot you ever take
Travel Insurance – we know you've sorted this already… Right? But another reminder that ice + booze = be safe
Swimming Costume – think jacuzzis and hot tubs with a view. A swimming costume is a must
Packing Pros
Okay, the insider forgotten essentials are covered, but what about ski gear, equipment and clothes?
We have created the ULTIMATE what to pack for a ski trip checklist, with no stone left unturned. Also, since this is not festival specific, you can bookmark this blog and use it time and time again for every ski holiday.
Ski and Snowboarding Festival Safety!
Drinking and apres-ski is a big part of ski holidays, but even more so at ski festivals. You must remember basic safety to ensure an amazing experience is had by yourself and everybody around you.
You are in a new and unusual environment and with new people, so always keep your wits about you. Always travel in pairs, never wander off into the snowy mountains alone or off course, and follow the rules – they're there for a reason.
Try to monitor your alcohol consumption so that you don't ruin your following days or find yourself in any dangerous predicament. Eat sufficient meals throughout the day, hydrate with water and never leave your drink unattended.
Booking Tickets
Festival survival starts at home, and it starts when you're buying your tickets. Always buy from official ticket websites, or if you miss out on the initial sale, only buy from reputable resellers. Imagine arriving at the festival to find out you've been sold a fraudulent ticket!
Getting Lost
Don't stray from the beaten track when you're skiing or at the festival, especially if you're in unfamiliar territory. The paths, trails and zones have been marked for a reason, so you must stay within these areas for your safety.
Looking After Your Valuables
Just like any other festival, you should have your wits about you when it comes to transporting your valuables. Anything that you don't need on the mountain, such as your passport, you should leave in the safety of your accommodation. We also recommend giving yourself a daily allowance of cash to save taking it all out with you at once, and again leaving the rest in the safety of your room.
Don't wear any expensive jewellery or clothes on the mountains in case they get ruined, and always, always keep your phone on your persons, preferably within a bum bag that is on the front of your body so you can see it at all times.