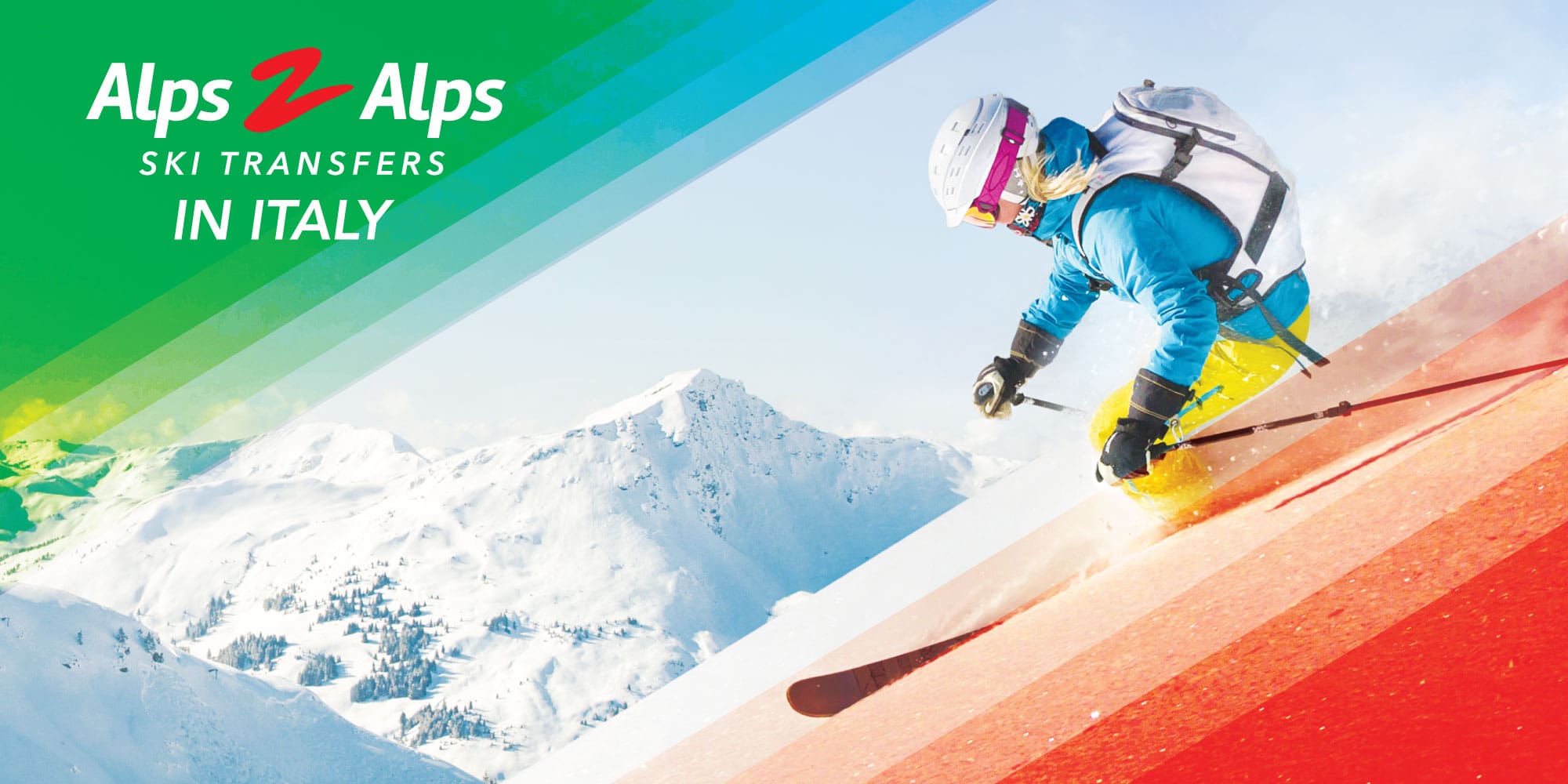 Alps 2 Alps Now Offers Ski Transfers in Italy
Alps 2 Alps Now Offers Ski Transfers in Italy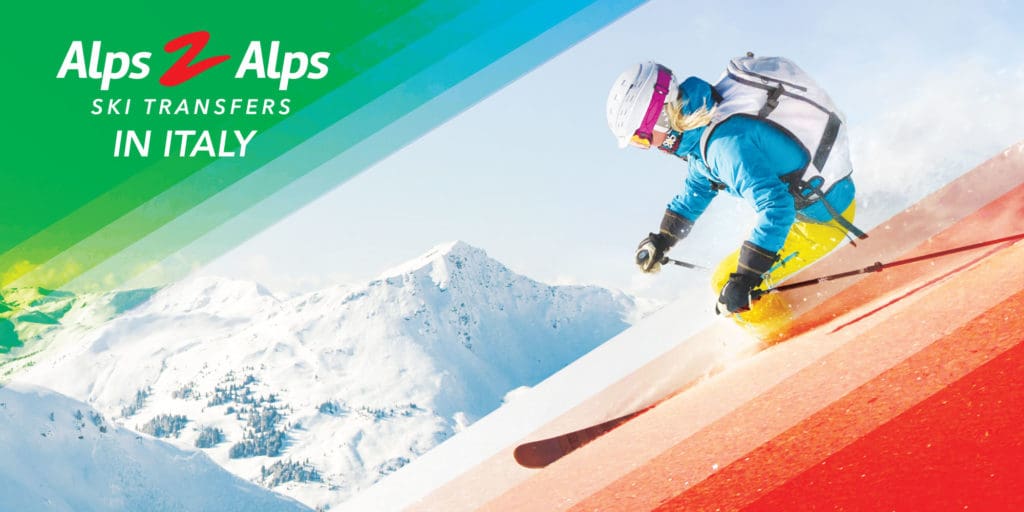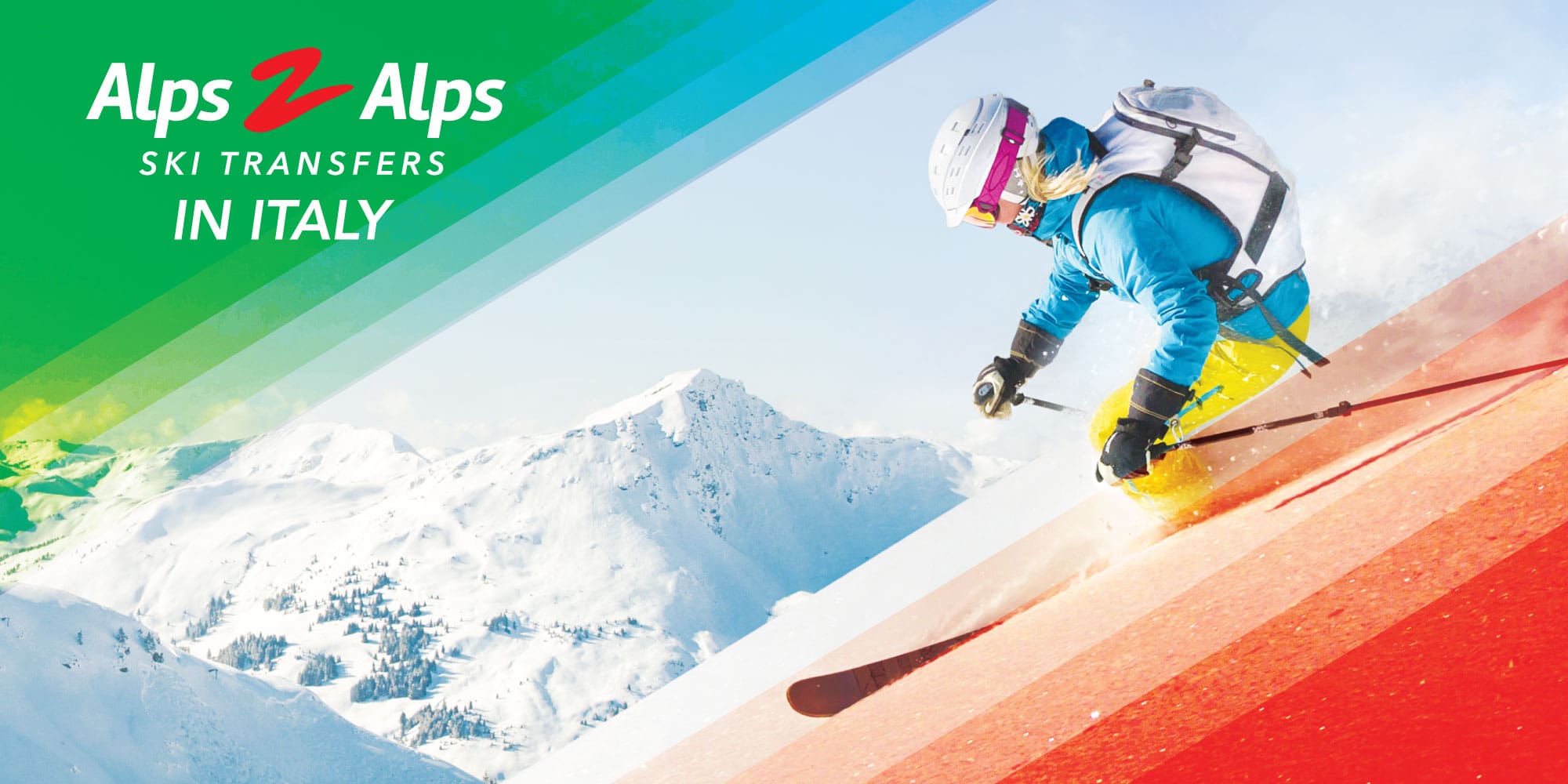 We're excited to announce Alps 2 Alps now offer high quality, low cost ski transfers in Italy. Italian ski resorts offer a unique experience when compared to the rest of the Alps. So, to celebrate we've conducted some extensive research on the best Italian ski resorts (as if we needed an excuse to hit the slopes). We've built a library of vital information about each ski spot we cover. Find the full list of ski resorts in Italy we service here.
The Best Italian Ski Resorts
When you're booking a ski holiday, it's important to know all the key details about each resort. From essential resort stats to nearby airports, transfer times and even live weather reports, we've got it all covered.
We service some of the most popular Italian ski resorts, as well as a few more obscure additions too. This includes everything from the world-renowned Claviere, La Thuile, Cortina d'Ampezzo and Sauze d'Oulx to the less well-known Alpe di Pampeago and Arabba. We don't stop there, find our full list of Italian ski resorts here.
Italian Ski Highlights
Italian skiing is renowned for being more relaxed than other Alpine options. If you're after a laid-back ski holiday complemented by spectacular scenery and some of the best food in the Alps, Italy is the place for you.
Italy is home to nearly 300 resorts but there are two ski area heavyweights which steal the headlines when it comes to the country's powder prowess.
The Milky Way Ski Area
The Milky Way Ski Area combines 6 different resorts including Claviere, Sansicario, Sauze d'Oulx, Sestriere, Cesana and French resort Montgenevre. Together, it offers 400km of runs, strong apres-ski options and some idyllic family-friendly spots too.
The Dolomiti SuperSki Area
Sitting on the 'sunny side' of the Alps, the Dolomiti SuperSki Area spreads its reach across 12 top-notch resorts. Offering 1200km of runs and some of the best scenery you'll witness as a skier, this area includes famed resorts like Alta Badia, Cortina d'Ampezzo, Val di Fassa and more.
Ski Transfers in Italy
There are six key Italian airports which you're likely to fly into, these are:
We accommodate any type of traveller, from solo bookings to large groups. We'll pick you up from the airport you're flying into and take you swiftly to your chosen ski resort.
We are the low-cost option for airport transfers in Italy. This doesn't mean we skimp on service, reliability or safety though. With Alps 2 Alps, we do our best to keep wait and journey time to a minimum while focussing on ensuring your transfer is as comfortable and enjoyable as possible.
All our drivers are fluent in English and will attempt to cater to any requests you may have. We also offer baby/child seats free of charge.
How Much Will Your Ski Transfer Cost?
We pride ourselves on our low costs. We always do what we can to offer you the best priced transfer. We use a dynamic pricing system which means the price you pay will depend entirely upon the circumstances of your journey.
Here's why can affect the cost of your ski transfer:
The journey itself (airport and destination)
Number of people travelling
Day of travel
Time of travel
Any special discounts available
We start with a standard transfer price and then use these points to reduce your costs where we can. We'll only ever use this to decrease your costs, not increase them.
It's also worth noting, there are some substantial discounts available for off-peak, off-season and midweek transfers.
Find out more about our new ski transfers in Italy and explore the different resorts here.