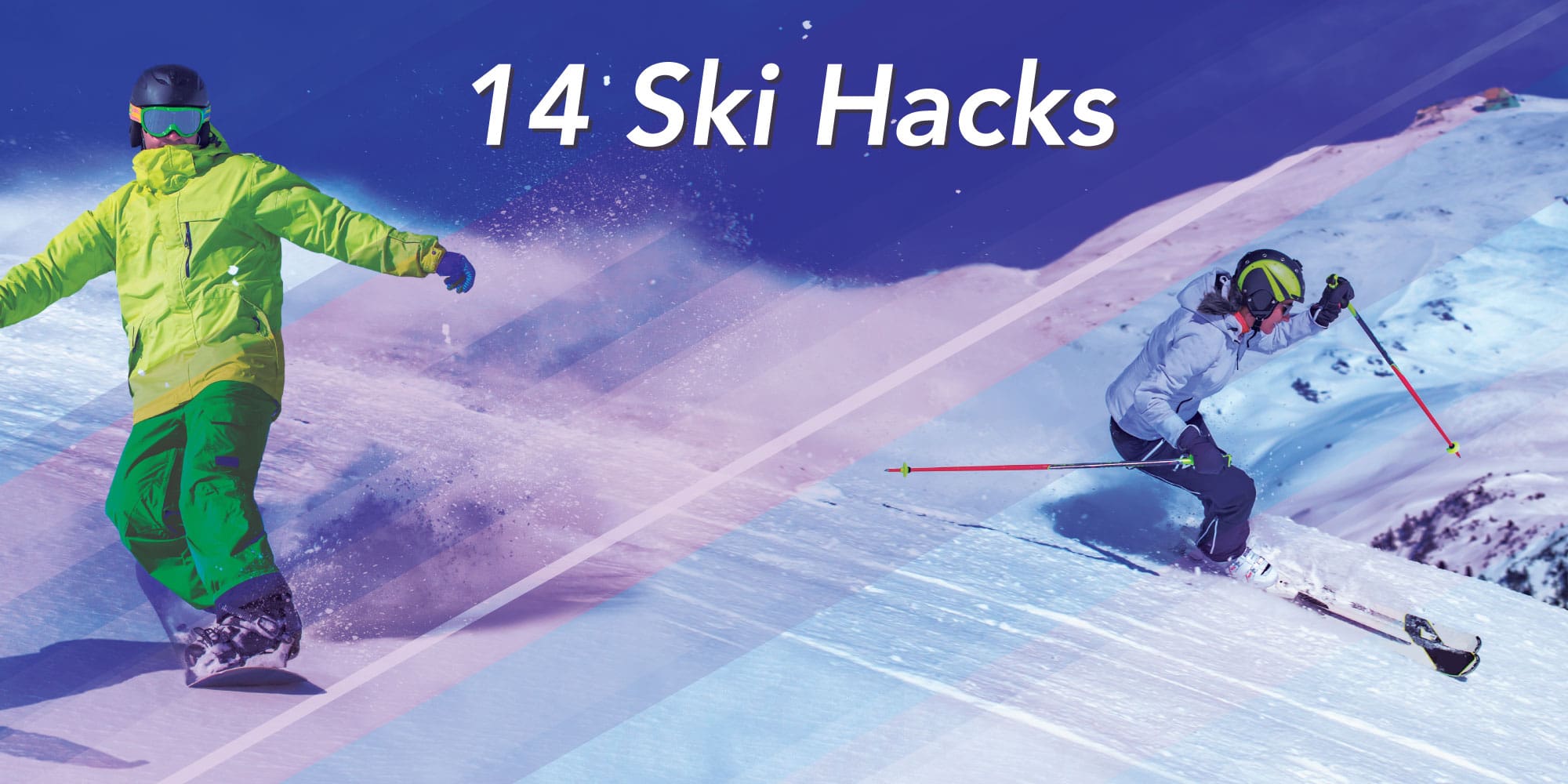 14 Ski Hacks That'll Guarantee You Get More Time on the Slopes
14 Ski Hacks That'll Guarantee You Get More Time on the Slopes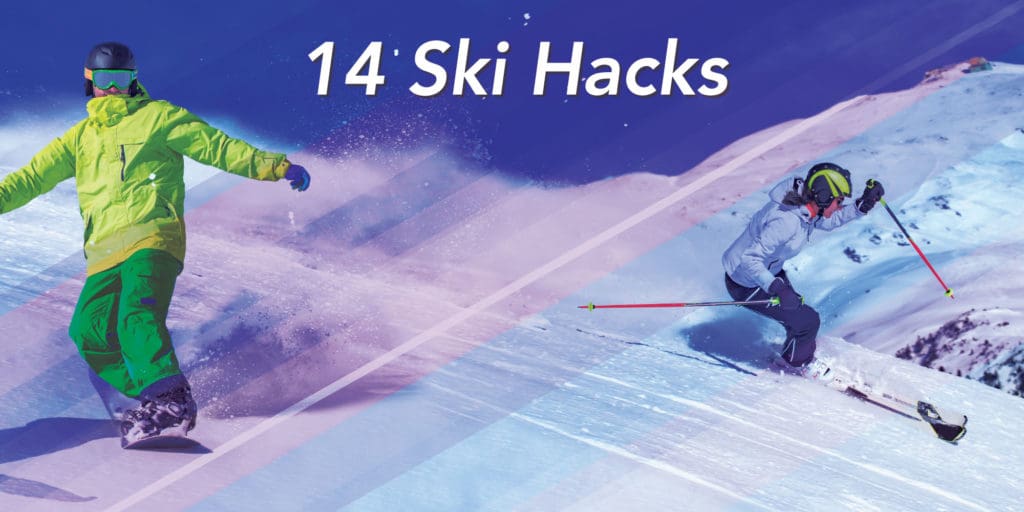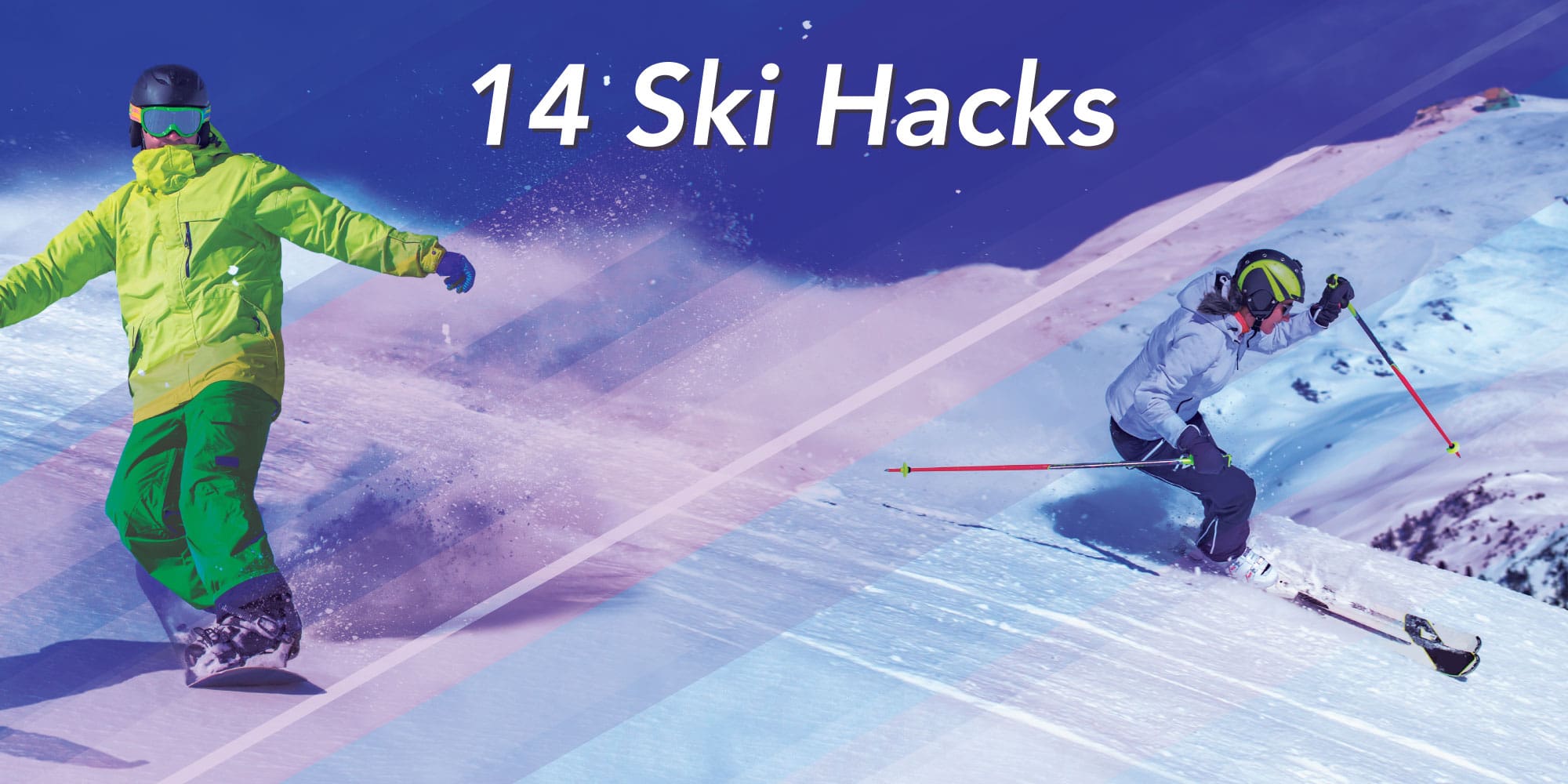 Winter is fast approaching and if you're as excited as us, you've probably already started planning your next trip already. Whether you're craving a romantic retreat or a fun-filled family break, you want to make sure you're getting the most from your experience. We've put together a list of 14 ski hacks that'll guarantee you get more time on the slopes.
1. Planning a Family Trip? Scope Out the Best Options for Kids
Planning on hitting the slopes with the whole family this year? You need to take a look at the best options for the little ones before you book. Look for family-friendly ski-resorts as these will have a huge selection of activities, lessons and child-care options available for you to choose from. If you get this sorted before you get to the resort, you'll avoid queues and have more time to focus on having fun.
2. Get Yourself Back in Shape
We get it. It's starting to get chilly outside and the last thing you want to do is go dig around in your wardrobe for a pair of fossilised running shoes that should've been thrown out long ago. If you want to maximize your time on the slopes, physical preparation is a MUST. After all, a few weeks of light training beats getting carried off the mountain on a stretcher. It doesn't have to be boring either; make a day out of it and visit an indoor ski-slope. This way you can get fit whilst practising on that all-important technique at the same time.
3. Pick Out a Quieter Ski-Resort
Picking a less-popular resort doesn't mean you have to compromise on your holiday. Some of the most beautiful places to ski are also some of the most remote. Plus the pros of choosing a quiet resort include no crowds, less queues, untouched snow and ultimately more time on the slopes.
4. Avoid Booking in Peak-Season
Even the quieter resorts can get packed out during peak-season. If you want to dodge this, book your trip for the beginning of the ski-season so you can enjoy clear slopes and fresh snow. Choosing to ski at this time of the year often means you can grab some really great deals too. What's not to love?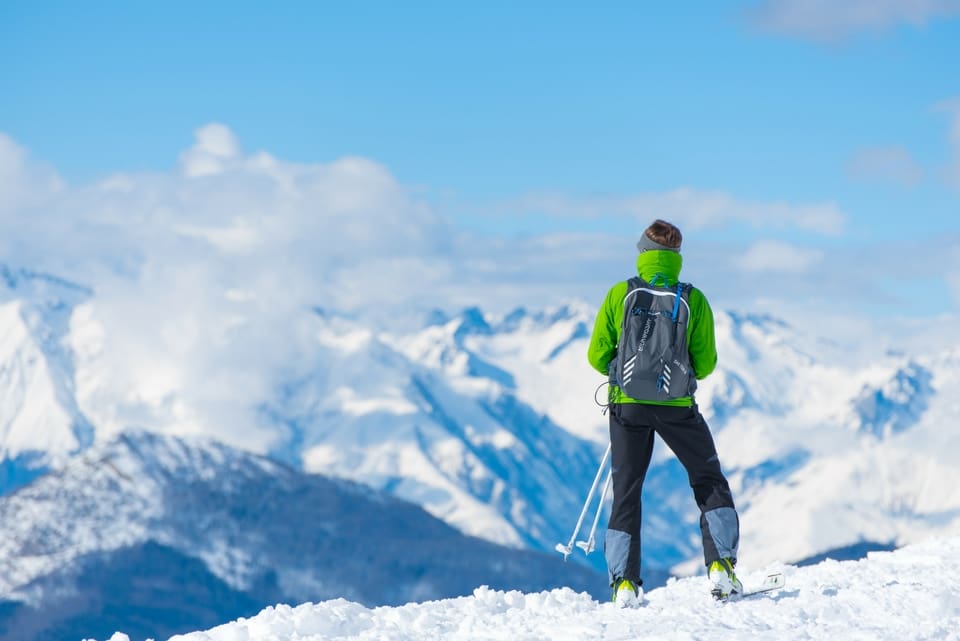 5. Set Your Alarms… Early!
If you aren't an early bird already, you're going to need to start preparing for a few brisk, early morning starts if you want to make the most of your day. Get out on the slopes before any of the ski-schools or lessons get going so you can enjoy some stress-free, crowd-free skiing on the best spots in the resort.
6. Map Out the Slopes and Plan Ahead
Planning your days in advance and mapping out the slopes is a great way of saving valuable powder-time. Forget all about those long-winded detours up and down mountains, trying to trace yourself back to where you started. Work out the exact runs you want to hit and the best route to get there.
7. Book Everything (and We Mean Everything) in Advance
The most popular ski-resorts get booked up early. Booking holiday essentials like lift passes and lessons before you get to the resort will save drastically on queue time. No one wants to spend half their day waiting to jump on a lift.
8. Learn How to Ski in Tougher Weather Conditions
Disappointing or unreliable weather can put a real downer on any holiday. If you can learn to get through periods of bad visibility and heavy snow, you can say goodbye to hours sat indoors waiting for it to pass. Make sure to start off with an instructor though, they'll be able to teach you all the top tips on how to make the most of bad weather, so you can eventually tackle it on your own.
9. Pack a Bag of Necessities
Taking your own pre-packed lunch with you for the day requires a bit of prep time beforehand but you'll save a lot of time queuing at packed restaurants, fighting for a seat. Pack a mini first aid kit too for minor bumps and bruises to avoid going back home during the day for resources. Don't forget the sunscreen!
10. Work Out the Experience of Everyone in Your Group
Skiing in large groups can be a lot of fun, but it's important to consider not everyone will be on the same level. If there are a few beginners in your group, get them to check out the designated beginner zones or nursery slopes so you don't end up having to wait red-faced at the bottom of the mountain as your friend holds everyone up.
11. Check the Daily Weather Forecast
Checking the weather forecast for the day as you wake up can prevent wasted ventures out of the chalet. If you're on a family trip with young children or beginners, you want to make sure you're heading out on a clear day. Mountain weather can change very quickly too, so keep checking for any important updates.
12. Join the Dark-Side: Ski by Moonlight
If you're a die-hard après fan, you'll probably already be hitting the bars by the evening. However, if you're not too worn out from a full day of hitting the powder, night skiing can be a beautiful way of doubling your time on the slopes. Most resorts will offer this opportunity but it's worth doing a bit of research before you venture out at night.
13. Shut Yourself Off from Reality
Sure, there are tons of great apps that can help boost your time on the slopes. But if you really want to get the most from each day, put your phone on 'do not disturb' or leave it back at the chalet. This way you won't get any unwanted annoyances from colleagues or jealous family members.
14. Pick Up Your Skis on the Transfer
When you get to the resort, you want to hit the slopes – not wait in lines at the ski hire store for your boots to be fitted. Book your skis in advance and pick them up on your way to the resort. If you fly into Geneva airport, we'll take you straight to our ski hire store so you can get everything sorted on your journey to the resort. Simple, cheap and convenient. Find out more about our ski hire service here.