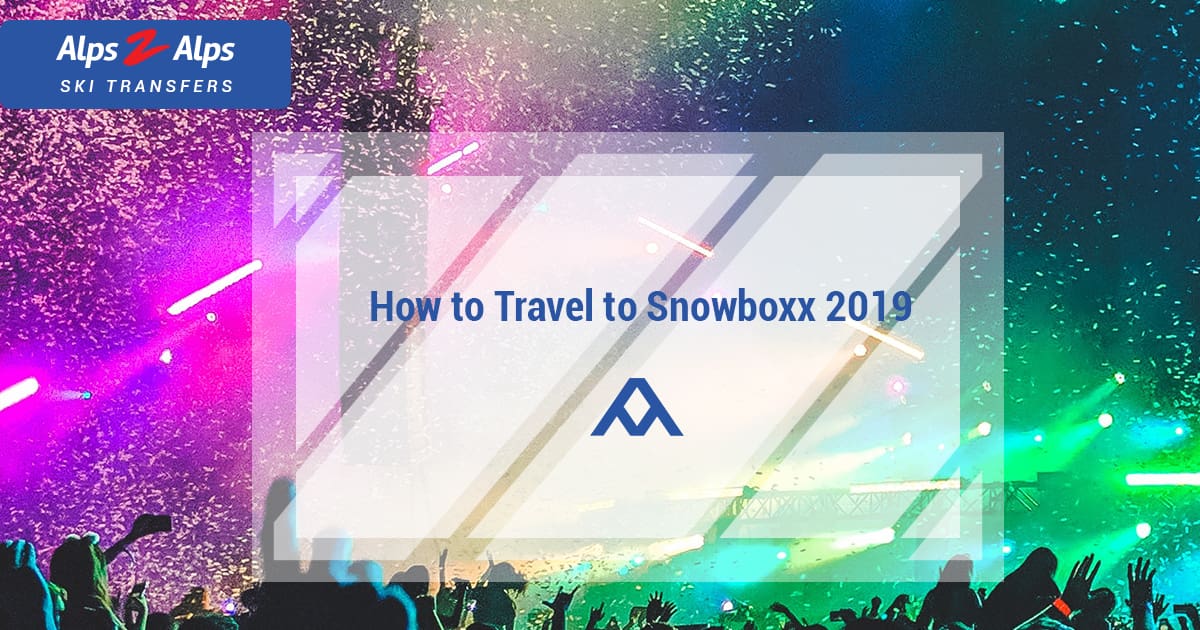 Snowboxx Festival 2019 – Geneva to Avoriaz Group Transfers
Snowboxx Festival 2019 – Geneva to Avoriaz Group Transfers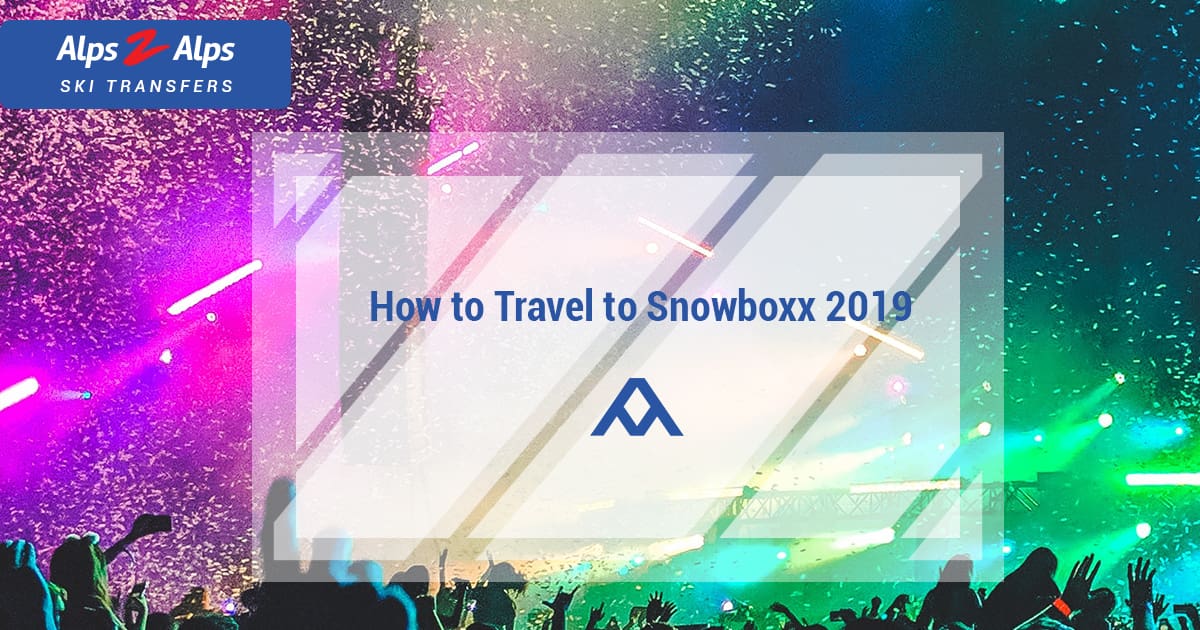 Snowboxx ski and music festival is one of the biggest events in any skier's calendar. Combining legendary musicians and DJs, excellent skiing opportunities and a whole host of activities makes for a pretty special week on the mountain.
Travelling as a group? Skiing, partying and generally letting your hair down is best with friends. Making your way to the festival as a group can be part of the fun, that's why we've covered everything you need to know to get to the festival in one piece.
Here's how to get your friends to Snowboxx festival 2019 with a group transfer:
When is Snowboxx 2019?
This year, Snowboxx falls on the 23rd- 30th March. That's seven whole days of music, skiing and late-night partying.
You can find tickets on the Snowboxx festival website.
Experience Fun of Epic Proportions
What makes Snowboxx different from your average music and ski festival, is the sheer amount of weird and wonderful activities taking place throughout the week.
Bottomless brunches, booze fuelled igloo parties and comedy nights put Snowboxx on another level. The infamous snowball fight takes the childhood game to new extremes. A purpose built arena and team kits mean serious business.
The Snowboxx Line Up
This year welcomes some serious talents to the slopes. Massive names such as Rudimental, Jax Jones and Mike Skinner will be gracing the main stage at Snowboxx this year.
You can even catch the headliner Craig David at the festival main stage!
Other acts include Yungen, Danny Howard, Wilkinson and a selection of Kiss FM DJs.
Where is Snowboxx 2019?
Snowboxx is held at the French ski resort of Avoriaz. Take advantage of being in the Portes du Soleil ski area, with 650 km of pistes to explore, south facing slopes and reliable snow cover.
Avoriaz has quality ski schools for beginners and five different snow parks to suit all levels of skiers.
In addition to great ski, the car free resort is home to a thrilling water park and great bars and restaurants.
How do I get to Avoriaz?
Now it's time to get down to the nitty gritty. What's the best way to get to Snowboxx 2019?
When you're in a big group, travel can get more complicated.
Luckily, due to its handy location near Geneva, Avoriaz is well connected and easy to reach.
Travelling by Plane
As the most common travel option, a flight to Avoriaz is the quickest choice. There are plenty of budget airlines that fly to Geneva and Chambery airport, meaning a trip to Avoriaz doesn't have to cost the earth. You can even pay a little extra to get seated next to your mate.
Travelling by Train
Travelling by train can be a great way of taking in the alpine scenery.
Unfortunately, there are no direct trains to the resort of Avoriaz. However, it is possible to travel by train and get a transfer from the station.
Cluses train station has an average transfer time of 1 hour and 10 minutes to Avoriaz.
Travelling by Car
Some people enjoy the freedom driving grants you. However, negotiating winding alpine roads can be stressful. Booking a hire car can also mean longer waits before you can leave the airport car park and are expensive when things go wrong.
Festival parking is often limited as most people choose to use public transport or take an airport transfer. For this reason, we recommend opting for a transfer to be on the safe side.
Group Transfers to Avoriaz
If you're travelling with all your mates, Alps2Alps can provide coaches seating up to 52 people!
We also have a new split payment booking system that allows you to share the cost of your transfer. Simply reserve your transfer and your friends will receive an email with a payment link, asking for the transfer to be paid within three days. Once everything's booked, all the details will be sent to the lead passenger. Simple!
How long is the transfer from Geneva to Avoriaz?
Transfers to Avoriaz from Geneva International Airport take an average of 1 hour and 40 minutes, depending on the weather and season.
Alternatively, Chambery airport is 2 hour 30 minute drive.
Save Money By Travelling Midweek
As Snowboxx gets going on a Saturday, it's worth arriving a few days early to beat the crowds and get a head start on the slopes. A few days of quality time with your mates before the chaos begins will be much appreciated.
Did you know that travelling midweek can save you up to 50% on your ski transfer? Travelling on a Thursday tends to be a lot cheaper than arriving on the Friday night along with the rest of the Snowboxx revellers.
To find great midweek deals at your fingertips, download the Alps2Alps ski transfer app.
Travelling with Skis to Snowboxx Festival 2019
If you're an expert skier with your own custom made equipment, you might want to bring it along. But for the rest of us, it's a lot simpler to hire your ski equipment and pick it up on arrival.
Sidestep extortionate baggage fees at the airport and make travelling smoother by renting. Ski rental equipment has upped its game since the earlier days, and it's possible to find top quality skiing brands for hire.
Alps2Alps have a conveniently located ski rental shop near Geneva. Get fitted for your boots and skis by our expert technicians en-route to the festival. You can even get the first and last day of your ski rental for free!
Book Your Transfer to Snowboxx 2019
If this has given you a taste for Snowboxx 2019, and you're ready for boozing at breakfast and snowball fighting mania, it's worth booking your travel now to avoid disappointment.
A transfer from Geneva to Avoriaz is the quickest and easiest way to travel to Snowboxx, giving you more time for exploring the slopes with your friends. Our split payment system is particularly handy when travelling in a big group.
Here at Alps2Alps, we make it our business to provide the most affordable ski transfers without ever compromising on quality or experience. Head to the Alps2Alps transfer booking page today for an instant quote.