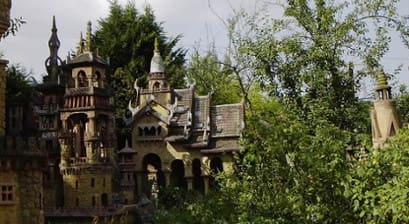 The Secrets of Lyon – What Not to Miss!
The Secrets of Lyon – What Not to Miss!
Spend a day or two in Lyon and you'll note the usually frenzied mobs of tourists shuffling around with their cameras to the most obvious sights in the city. Annoying if you, yourself are planning to head for the no-brainers, but what about the other side of Lyon the huddled masses don't ever lay eyes on?
Well, there is indeed another side to the city and there are dozens of treasures just waiting to be discovered – and you'll usually find they're nowhere near as crowded even at peak times!
So whether planning on spending a week in the city or hopping on a cheap Lyon bus transfer just to kill an afternoon, here's a look at just five unmissable sights  you might otherwise have overlooked:
1) Traboules Secret Passages
Ok so they're not exactly all that secret anymore as they're open to the public, but most still don't seem to have a clue they're here. These curious passageways link an entire city block and can only be accessed by what seems to be hidden entrances you'd have easily walked past a hundred times. They're hidden all over the city so be sure to take a map and be ready for the looks on our friend's faces when you show them where those mysterious doors lead.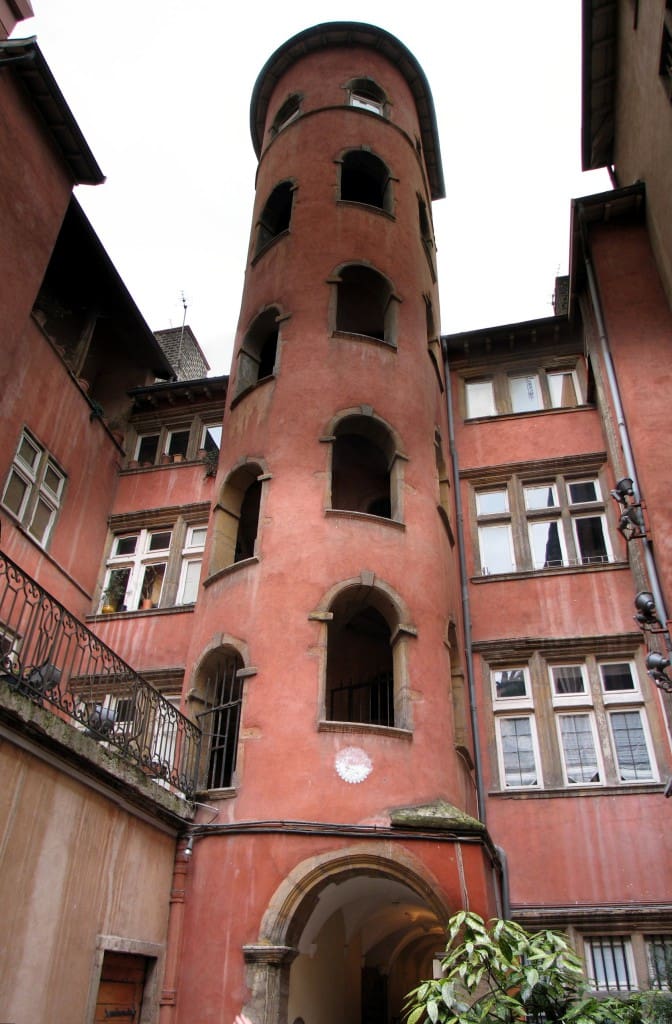 2) Le Jardin de Nous Deux
About 20km from the city centre you'll find a park that's been described as quaint, curious, creepy and pretty much everything else in-between. The creator of the garden built a series of recreations of his favourite buildings and sculptured from all over the world, along with plenty of his own extraordinary imagination. It's extremely impressive you cannot deny, but in some places has a kind of eeriness that's hard to explain.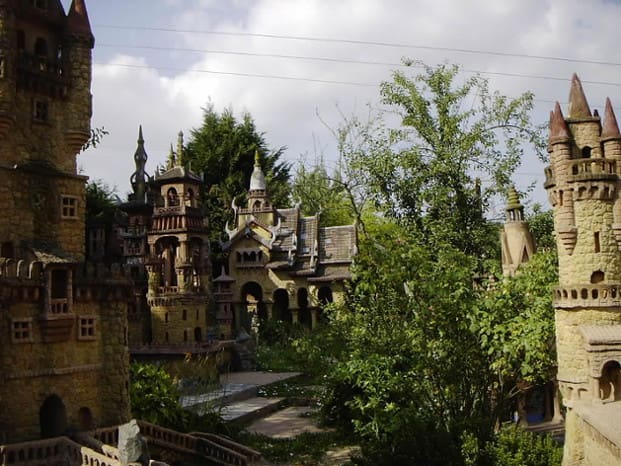 3) Silk guided tour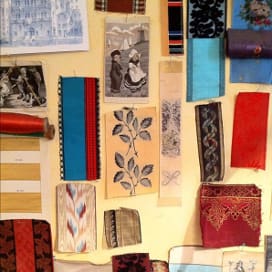 Take a guided tour of the city's famous silk museum and you're in for a treat. You'll learn about the lifestyle of the weavers that endured incredible hardships to create some of the most magnificent fabrics in history. And of course, you'll be able to take home some stunning and unique souvenirs!
4) Sébastien Bouillet's pâtisserie
If you're the kind that doesn't really think that death by chocolate would be anything close to a bad thing, Sébastien Bouillet's patisserie is the place for you. Of course, it's not all about chocolate, but this multi award-winning and a globally iconic mecca for sweet lovers is simply unlike anything you have ever experienced before. Well, unless you've been to Tokyo and tried the only other branch in the word that resides there! You simply will not believe what these people can do with simple pastry treats and chocolate, though chances are you'll be taking home a bigger suitcase than you planned to.
5) Astronomical Clock
Last up comes the astronomical clock you'll find in the cathedral, which shows the position of the sun, the moon, the Earth and even the stars over the city at any one time. This is one of the oldest clocks in all of Europe and stands an impressive nine-meters tall. And as the clock is expected to remain accurate until 2019 when it will once again be due to a little TLC, you've plenty of time to head over there and marvel at its majesty!

Photo sources: en.wikipedia.org – commons.wikimedia.org – flickr.com/photos/kirinqueen – lyonalacarte.com