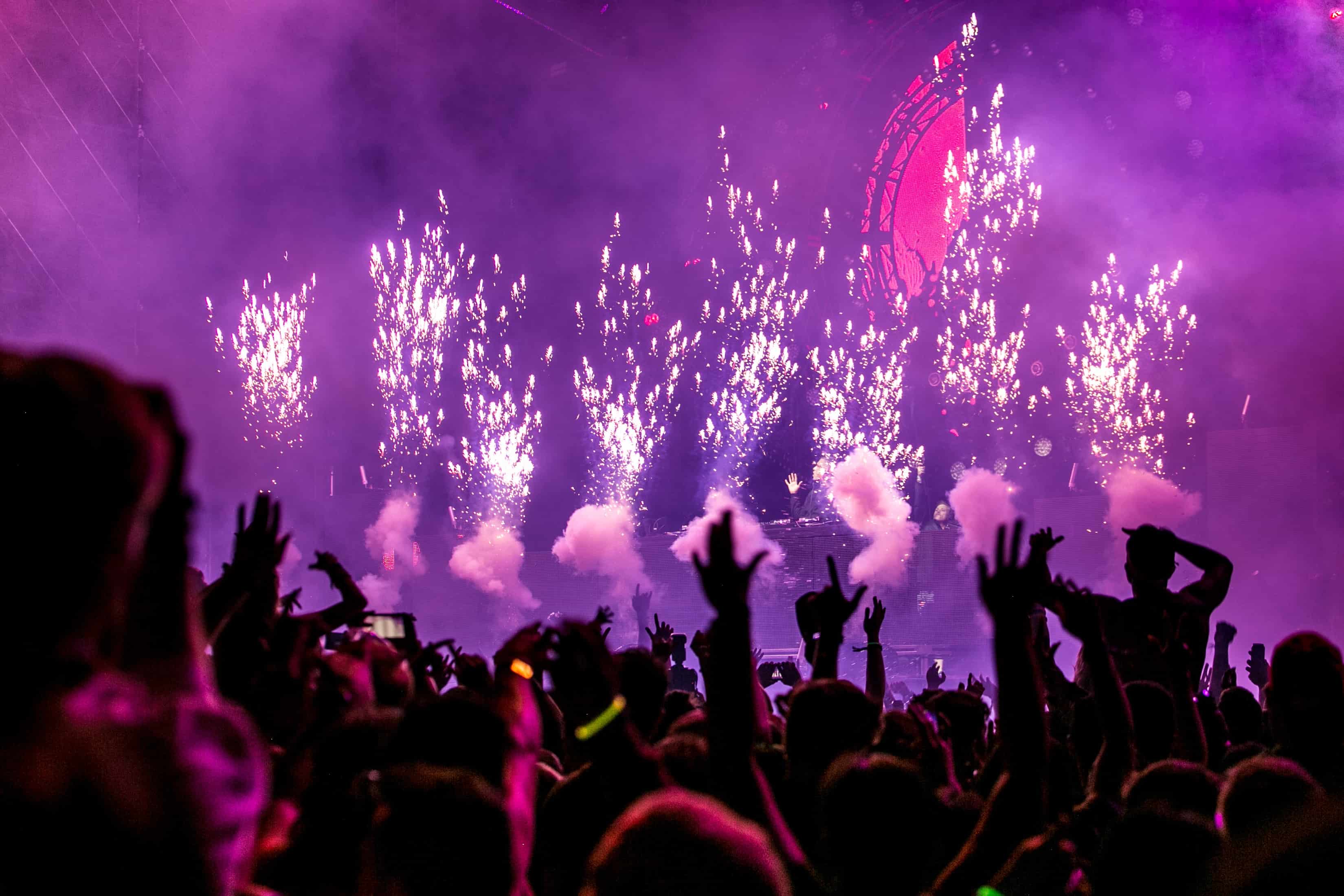 How to Travel To Tomorrowland Winter 2019
How to Travel To Tomorrowland Winter 2019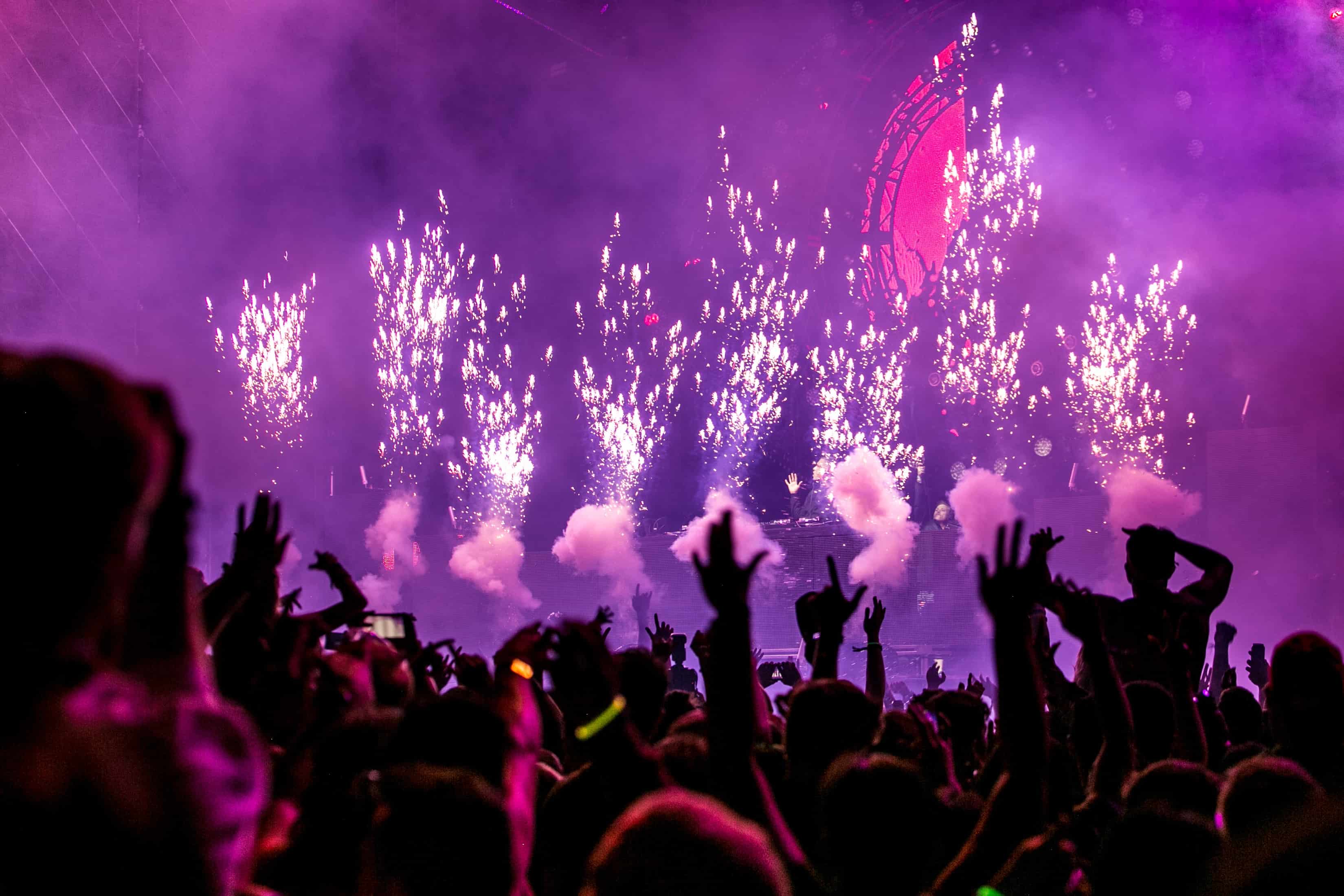 It's official. One of the best electronic music festivals in the world is coming to the Alpe d'Huez ski resort from the 9th – 16th March!
For hard core electronic music fan, the festival won't need any introduction. However, for those who aren't so familiar, Tomorrowland is a music festival held in Belgium each summer, famous for its all-star line-up of DJ's and explosive atmosphere.
For the first time, a winter edition of the festival is being held at the alpine ski resort. Skiing during the day and partying at night, what's not to love?
If you're already hooked, here's how to travel to Tomorrowland Winter 2019.
A Week of Wonder at Tomorrowland Winter 2019
For the first time in the festival's history, Tomorrowland is coming to the slopes.
With around 30,000 global revellers expected to attend, Tomorrowland Winter 2019 is set to be a big one. The theme is 'The hymn of the frozen lotus', inspired by the rare winter flower to encapsulate the magic of the season.
The Tomorrowland star-studded winter line-up includes the likes of Martin Garrix, Dimitri Vegas and Like Mike, Sunnery James, Ryan Marciano and DJ Ghost. Bona fide dance music legends guaranteed to keep you dancing into the early hours.
As well as music, a world of international cuisine will be on offer at food trucks and stalls throughout the festival.
How Much Are Tomorrowland Tickets?
Tomorrowland 2019 tickets start at €685 for a 4 day pass, going up to €825 for a full week of partying. The pass includes access to the festival as well as accommodation and ski passes.
Tickets have been on sale since September, so if you haven't already bagged yours, you might want to get a move on and book tickets so you don't miss out!
The Alpe d' Huez Ski Resort
Alpe d'huez is located in the French Alps and offers an incredibly vast ski area, with slopes for all levels of skiers and snowboarders to explore.
Whether it's bombing down a black run, or taking it easy on a gentle blue slope, your alpe d'huez lift ski pass covers it all. Connected to the surrounding villages of Villard Reculas, Oz en Oisans and Vaujany, there's no chance of getting bored.
An unusually long season with reliable snow cover from December up until April means you can enjoy what the slopes have to offer during the day, and party at night.
Alpe d'Huez isn't short on fun activities that don't require a pair of skis. Mess around on the ice rink, soothe your hangover at the pool or go on a thrilling dog sledge ride to blast away the cobwebs. A ski holiday here can be what you make of it.
How Do You Get to Alpe d'Huez?
The ski resort of Alpe d'Huez is located just above the town of Borg d'Oisans, at the base of the Pic Blanc summit.
Here's how to get to there:
Travelling by Plane
Grenoble airport is just a two hour drive from the resort, positioning Alpe d'Huez as a convenient destination for a week of fun in the snow.
A word of warning: Grenoble can get busy, so it's worth booking your ticket in advance!
Alternatively, other nearby airports include Lyon and Chambery airport which are both around a 2 hour 20 minute drive from the resort.
If flying into Lyon, we recommend booking a transfer to the resort as public transport can be tricky.
Travelling by Train
The nearest train stations are Gare de Grenoble, Lyon St Exupery and Lyon Part Dieu station.
Travelling by train is a more eco-friendly option but does take longer than flying.
Travelling by Car
Parking at the festival is limited, and conditions can be dangerous during the winter, so driving yourself is not recommended.
Travelling with Ski Equipment
A common question that gets asked when planning a ski holiday is whether to take your own skis when flying.
If you're a semi-professional skier with top-of the range gear, by all means, take your own.
However, if you're more about a good time, it's pretty easy to rent great quality ski equipment en-route to the resort. The main benefit of this, is it eliminates the need for struggling through the airport with bulky skis. It will also save you money on annoying, and sometimes unexpected airline baggage fees!
Alps2Alps offer a convenient ski rental service, with experts on hand to get you fitted on the way to the resort.
What Should I Pack for Tomorrowland?
An important question when going to any ski festival is what to take with you. Here's a Tomorrowland packing list to get you started:
Shampoo, conditioner, toiletries (opt for travel size if you're taking hand luggage)
Sunscreen
Pain killers and vitamins (for that morning after headache!)
A bum-bag or cross-body bag for dancing
Fancy dress for the slopes!
Phone, chargers and any plug adaptors you may need
Swim suit and towel
Party clothes
Thermals
Ski jacket, trousers and goggles
PJ's, underwear and socks
Don't worry about ski equipment as you can rent that easily when you get there.
The Finishing Touch
Last but not least, a ski transfer to your destination is the final piece of the puzzle.
Here at Alps2Alps, we make it our mission to provide budget-friendly, fuss-free ski transfers. Travel to and from your ski resort in the safe hands of our friendly drivers for a comfortable trip.
To make your journey as smooth as possible and maximise your time at the festival, we recommend booking a ski transfer from the airport before you travel.
After all, catching a bus or navigating winding alpine paths in a hire car is not what you need after a week of drinking and dancing on the mountain!
We even have a new app to make booking even easier!
Time to pack your skis and dancing shoes ready for a week of debauchery on the snow!