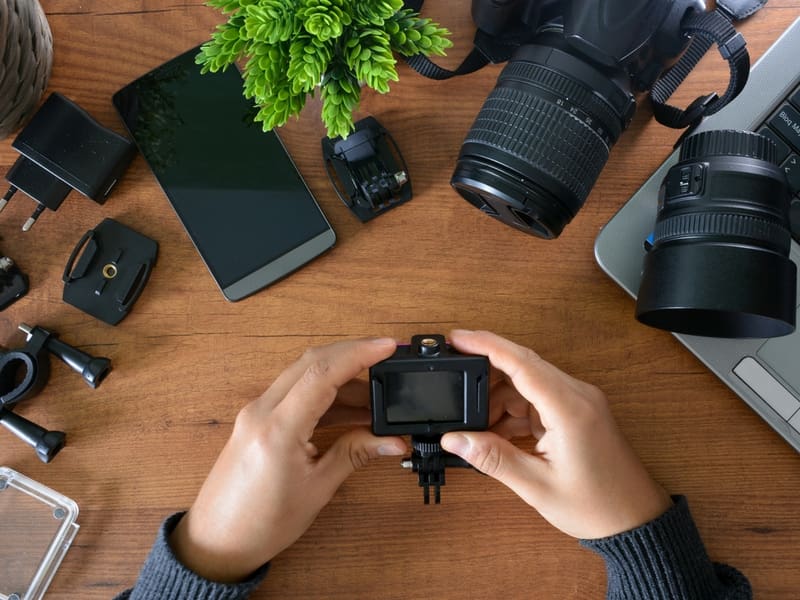 TOP 12 Latest Ski Gadgets 2017
TOP 12 Latest Ski Gadgets 2017
When you really get into it, you see that there's a whole ski tech world. New cool ski gear and cutting-edge skiing gadgets are brought to market every day. It takes time to keep up with all the novelties, so we've summarized some of the best ski equipment and latest must-have ski gadgets 2017 for you!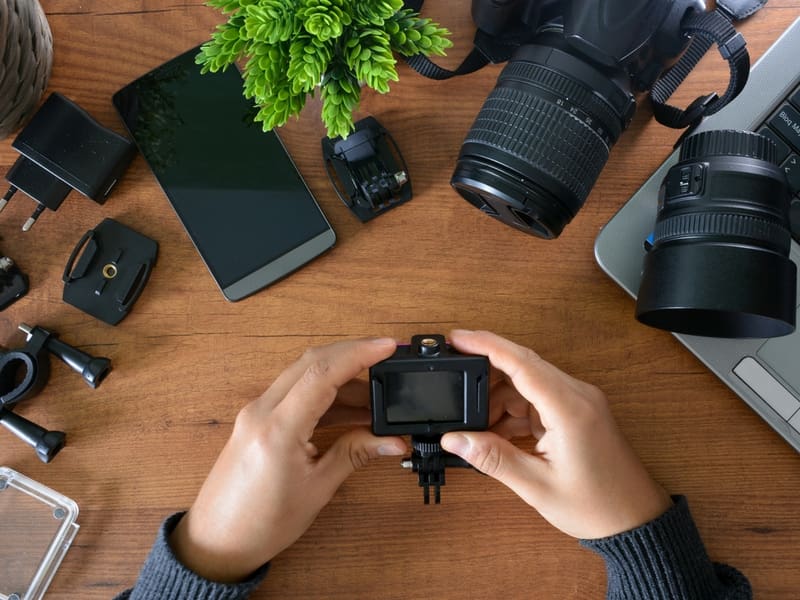 There's an App for That
There's an app for everything these days, so we must not forget about them when it comes to the best ski equipment. Here are some useful apps that have become must-have ski accessories.
1. OnTheSnow Ski & Snow Report provides up-to-date weather and ski reports worldwide. Here you will also find your favourite ski resorts' live webcams and trail maps. The app is available on iTunes Store and Google Play Store.
2. Trace Snow app – the best that ski tech offers; a real treat if you want to see how you're improving because it measures everything:
Speed;
Distance;
Vertical drop;
Airtime and time spent on chairlifts.
It also analyses data and shows your improvement over the season. Available at iTunes Store and Google Play Store.
3. Ski resorts' official apps. If you're not that into ski tech, you will appreciate apps designed specifically for the ski resort that you're visiting. Most ski resorts have their own app; to name a few:
Best Ski Gadgets 2017 for Royal Comfort
Ski tech gurus come up with new cool ski gear almost every day. Here's a list of latest skiing gadgets that we really loved.
4. Abom fog-free goggles. Taking a break to wipe your foggy goggles can be really annoying. Abom has taken ski tech to a new level – built-in electronic anti-fog technology will keep your vision crystal clear! Best snow gear of the season? Definitely!
5. Gloves with heaters is another cool ski gear that will make you feel even better on the slopes. Try IonGear heating gloves with multi-level heating controller. Heating elements are carefully woven through fabric so you don't feel any wiring.
6. Smart ski airbag vest by In&Motion has re-defined safety. This vest will be the best snow gear for an extreme pro because it detects unavoidable falls and inflates instantly to protect you when falling.
Best Ski Gadgets 2017 to Capture your Ride
If you're a true action sports lover, we will definitely find photo and video gadgets on your "must-have ski gadgets 2017" list. Here are some skiing gadgets that let you document each second you spend on the slopes.
7. Gopro Hero5 Black. Undoubtedly, GoPro has become iconic when it comes to ski and snowboard gadgets. Meet the latest addition to the GoPro family – Hero5 Black! Simply the best of ski gadgets 2017 with its many cool upgrades:
Waterproof;
Voice control;
Touch-screen;
Advanced video stabilization.
8. Range MIPS helmet by Giro – the best of skiing gadgets if you love class and style. Not only is it high performance, this helmet also has an integrated GoPro camera mount in the front. You know, using the regular GoPro mount on top of the helmet might make you look like a bit silly.
9. Polaroid Cube+ camera is not a skiing gadget per se, but it's sure fun and a bit cheaper alternative to GoPro. Some benefits of Cube+ include:
It's really small;
Comes in many colours;
Can also be mounted to your helmet.
Best Ski Equipment Category: Other
Either you're an occasional skier or a ski tech pro, keep reading on and you will definitely find something useful to add to your collection of skiing gadgets.
10. goTenna is one of those snowboard gadgets that will let you worry less while enjoying off-piste and powder. goTenna allows you to detect GPS and send text messages even when there's no service.
11. Drycase waterproof smartphone case. We really liked this cool ski gear, because one size fits all phones. Also, it is really safe and functional:
Audio jack for your headphones;
Armband included;
Transparent enough to snap great photos.
12. Outdoor Tech Chips 2.0 wireless headphones is a revolution in ski tech! Some even say that it's the best of skiing gadgets in the market if you love listening to music while hitting the slopes. It is helmet-compatible and now has the push-to-talk walkie-talkie option.
From heated gloves to cutting-edge video cameras – there is truly a wide assortment of ski gadgets 2017 that can make your skiing experience unforgettable. Found this article exciting? Spotted an item you'd like to add to your birthday wishlist? Share the article with your friends and family, so they get the hint! 🙂
If you're eager for even more skiing tech, we've also got the best ski apps on the market right now, including games, snow forecasts, safety guides and more!