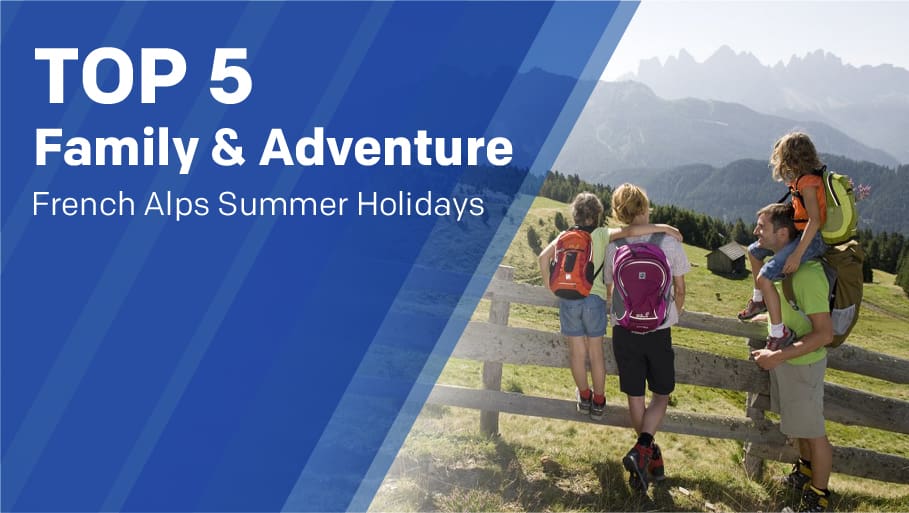 TOP 5 Family & Adventure French Alps Summer Holidays
TOP 5 Family & Adventure French Alps Summer Holidays
Summer is the perfect family time – no school for kids and you're probably counting hours until your vacation starts. If you love mountains and active recreation, we have 4 words for you: French Alps summer holidays! In this article we have summarized our TOP 5 of the best French Alps summer resorts. Read on, choose your favourite one and have amazing French Alps summer holidays with lots of adventures!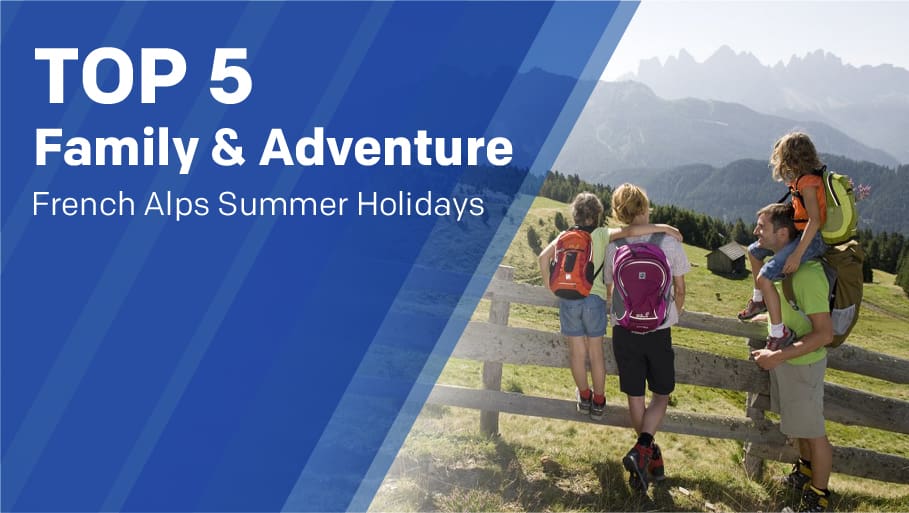 #5 Les Menuires – For Kids of All Ages (Yes, All!)
For many years in a row, Les Menuires has been accredited with the "Famille Plus Montagne" label, which officially lists it among the best French Alps summer resorts (winter too, of course). And we definitely agree – just have a look at Les Menuires' rich programme for kids of all ages. By "kids of all ages" we mean adult kids as well, hence the whole family!
Here's just a peek of how your French Alps summer holidays at Les Menuires will look like:
Speed Mountain – toboggan run on rails,1000m long;
Mountain Adventure – zip wires and rope bridges;
The Piou Piou Club with lots of fun games for the littles ones;
Donkey rides around the resort.
Les Menuires has already started its summer season and is waiting for you to have a wonderful French Alps summer holidays. More information at the resort's website!
#4 Chamonix – Theme Parks & Vast Event Programme
Have you already decided to take your whole family to French Alps in June? No problem – Chamonix is already up and running providing all mountain-lovers with unforgettable French Alps summer holidays.
And, of course, they have a vast programme for the whole family and especially your little ones. At Chamonix you will definitely have a blast visiting:
Many fun theme parks or adventure parks;
Merlet Wildlife park where you can see ibex, chamois, marmots, stags and deers;
Movie theaters featuring films for kids;
Any of the regular special events, like the Youth Concert.
 Visit Chamonix official website for the full families' programme and you'll see why we've listed it among the best French Alps summer resorts!
#3 Morzine – Air, Land & Water
Look no further – Morzine has always been and still is famous for amazing French Alps summer holidays! They are highly flexible for families not only in terms of accommodation, but also activities that will be exciting to all generations.
French Alps summer holidays at Morzine will let you all enjoy various activities on land or water, or even in the air!
Just to give you some examples:
Land adventures: horse riding, luge, rock climbing, mountain biking and trampoline-jumping;
Water adventures: kayaking, canyoning, rafting and even white water hot-dogging;
Air adventures: Fantasticable ziplining, paragliding and Indiana Park adventure.
Check out Morizne's website – they have prepared great sample itineraries just to give you a hint of what a real family French Alps summer could be like!
#2 Val Thorens – The Place to "Really Feel Alive!"
From hiking and yoga classes to paintball and quad outings – Val Thorens is definitely another one of resorts to enjoy a real French Alps summer at. Val Thorens' ultimate goal is make you "really feel alive" and that's exactly what you and your family experience here.
Just choose any of these exciting adventures and remember that magnificent mountain views are always included:
Beautiful walks down the Belleville Valley;
Paragliding and microlight flights;
Adventure park with monkey bridges, rope ladders, stirrups, etc.;
Or even fishing!
More information and full list of activities at Val Thorens website – all of this will let you enjoy French Alps in June already, but if you're patient enough to wait until July, Circus Addict week is a must
Imagine a full week of performances, workshops, laughter and fun! Could this be the definition of the best French Alps summer holidays? We think so 🙂
#1 Tignes – Skiing in Summer. No, really!
What if we told you not to store your skis until the next winter season? And that you can use them right now at French Alps in June? We're not joking, because Tignes has access to the Grande Motte glacier that lets you spend snowy French Alps summer holidays! There are 20km of slopes perfect for:
Skiing;
Snowboarding;
Cross-country skiing;
Toboggan rides.
However, summer skiing pistes are usually open only early in the morning, but at Tignes that's no problem at all! Here you can spend the rest of your day engaging in an endless number of fun adventures:
Waterballing, marmo-jumping or crazy airbag jumping;
Skating, fishing or horse-riding;
Enjoying spectacular French Alps summer views from a helicopter!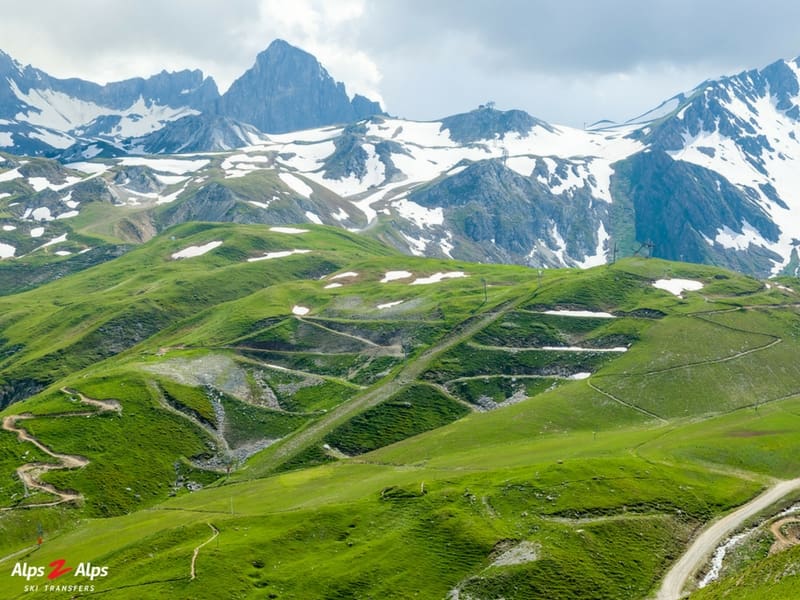 Just check out Tignes' website and choose anything you and your family will enjoy – truly amazing French Alps summer holidays guaranteed!
So here it is – our list if the best French Alps summer resorts. Do you agree with our No. 1 choice? Which is your favourite resort for having an amazing French Alps summer adventure holiday with the family? Leave a comment below!