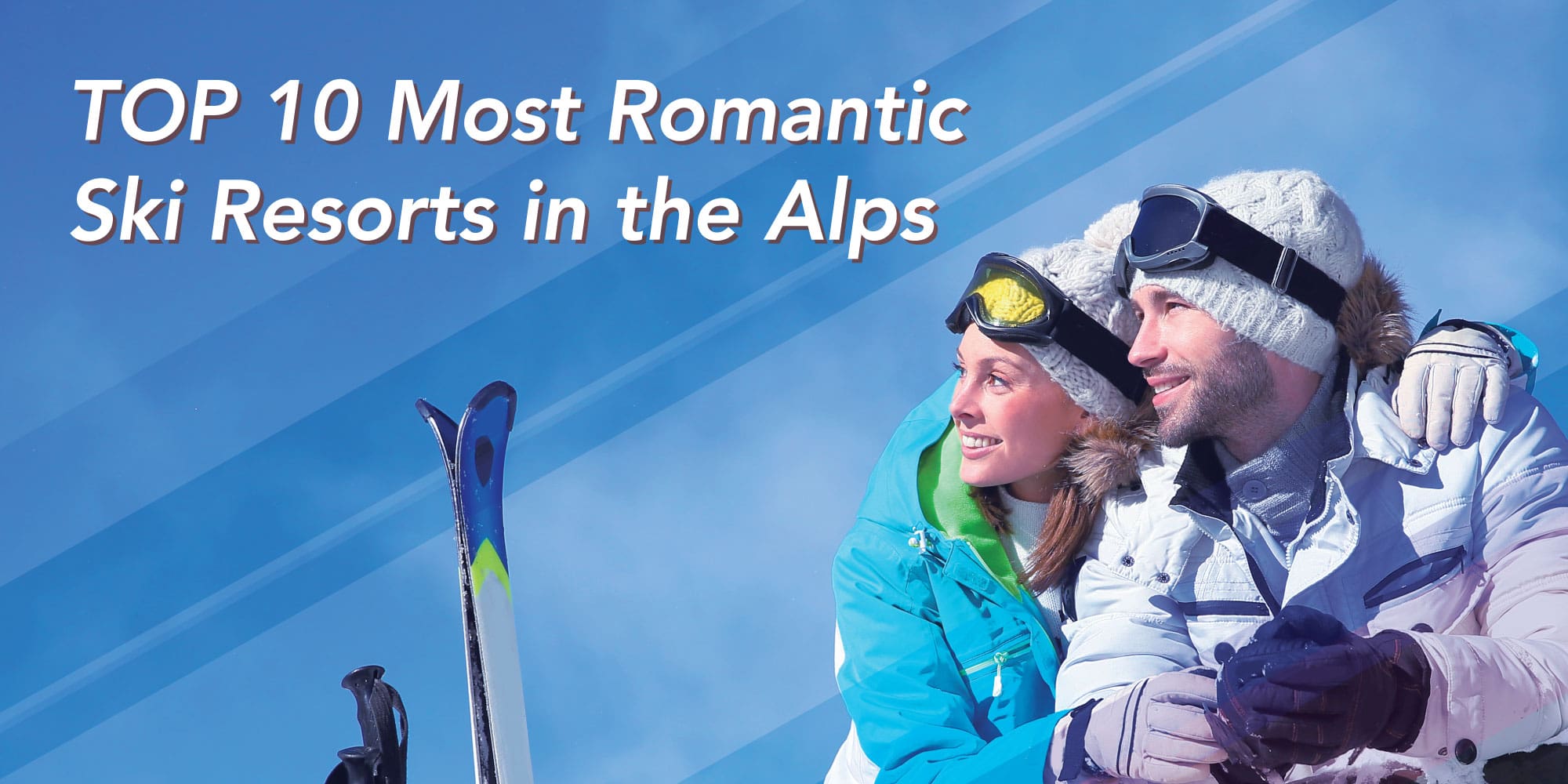 TOP 10 Most Romantic Ski Resorts in the Alps
TOP 10 Most Romantic Ski Resorts in the Alps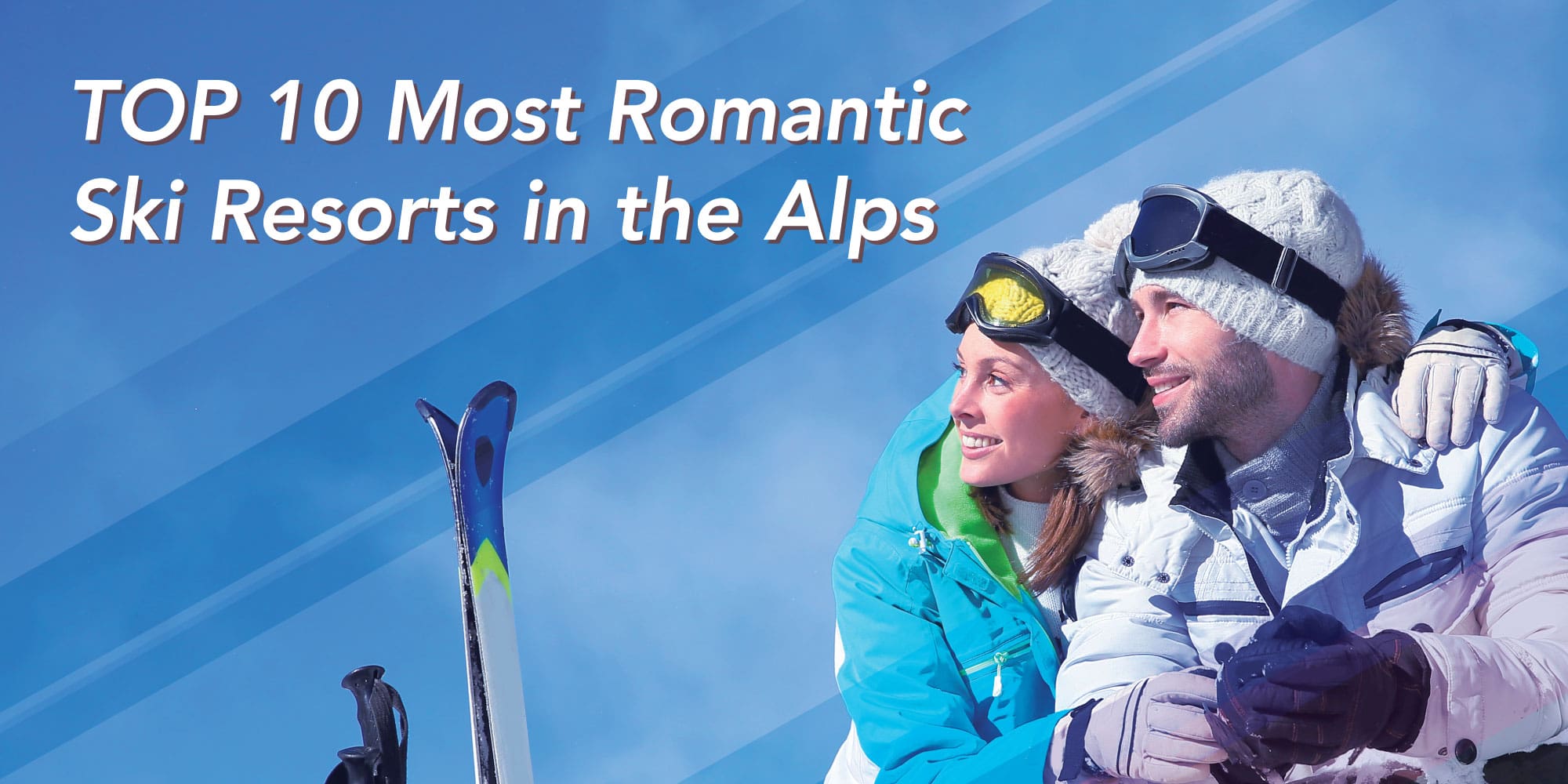 Stunning scenery, unforgettable aprѐs and a variety of slopes are ingredients that make up the perfect romantic ski holiday.
Unsurprisingly, skiing is a popular romantic getaway for couples year after year.
If you're wondering where best to spend Valentine's day, we've got you covered. Here are the top 10 romantic ski resorts in the Alps.
Kitzbühel, Austria
There are plenty of reasons to love Kitzbühel. The lively bars and infectious atmosphere keep those looking for a romantic getaway returning year after year.
Don't let the thought of the Hahnenkamm put you off! Despite being home to the world's most dangerous downhill race, Kitzbühel has a gentle reputation, perfect for those looking for a spot of romantic skiing.
What could be a better way to spend Valentine's Day than strolling around Kitzbühel's colourful, car-free village? It oozes charm without having to try.
If your Valentine's getaway is centred largely around the après-ski, you won't be disappointed here. Kitzbühel has plenty of bars to keep you entertained.
Our score: 8/10
Megeve, France
Home to some stunning views of Mont Blanc, cobbled medieval streets and Michelin starred restaurants, Megeve is the ideal destination for a romantic ski break.
The French Alps are famous for their romantic ski resorts, but Megeve has long been a favourite among couples. Famed for its sophistication, Megeve offers horse-drawn carriage rides and plenty of candle-lit dinner spots.
Our score: 7/10
Alpbach, Austria
Alpbach is named 'Austria's prettiest village' and not just by the patriotic locals. It's unsurprising it has been given this title. The resort is home to beautiful Tyrolean wooden architecture and fantastic mountain views. There's plenty of great photo opportunities to be had!
While the skiing is more appropriate for beginners and intermediates – this relaxed pace is ideal for romantic ski getaways!
With a calm atmosphere and lively après-ski, this resort is the ideal location for those looking to spend some time together.
Our score: 9/10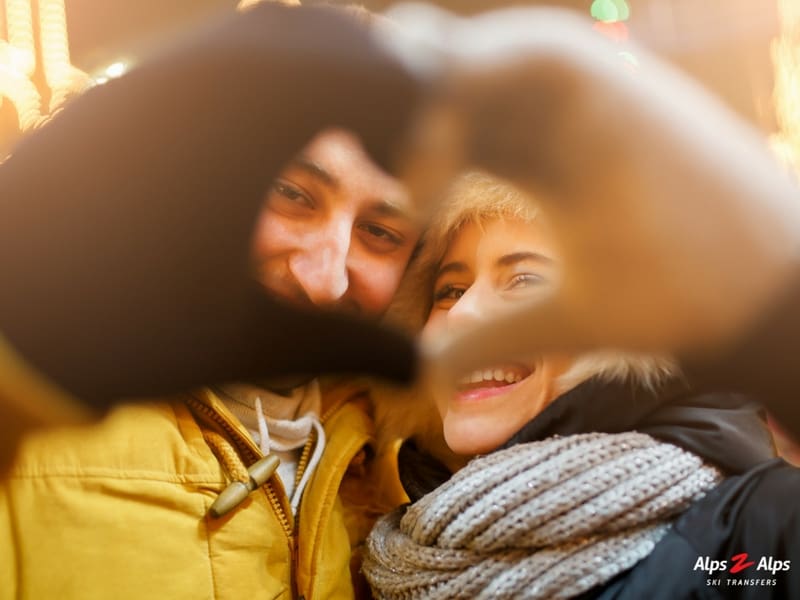 Cortina d'Ampezzo, Italy
Where better to watch a sunset over the Dolomites with a cocktail in one hand? You'll be face to face with some simply stunning scenery!
Cortina has a fashionable reputation, where everyone looks good skiing.
Another bonus? Your glass will never run empty! Cortina has many bars, all with an extensive wine list and infectious atmosphere. This taste for the finer things in life can be found everywhere, with lots of gourmet restaurants and high-end shops.
Our score: 7/10
Wengen, Switzerland
For the best views, people don't often look to purpose-built resorts. But, Wengen is home to some simply breath-taking scenery, which is sure to create the perfect romantic atmosphere.
Wengen runs at a leisurely pace, perfect for a relaxed ski break. The quiet Alpine village is an ideal place to take a romantic night-time stroll!
Wengen isn't famed for its wild nightlife or difficult slopes. But, this gentle, welcoming atmosphere makes it the perfect romantic ski resort.
Our score: 8/10
Courmayeur, Italy
Brimming with authentic Italian charm, Courmayeur offers everything from exciting off-piste to the ultimate fine-dining experience.
Spend the day on the resort's exciting slopes, and unwind with a stroll around the resort as it gets dark. It's the best of both worlds!
With gourmet cuisine to boast about, Courmayeur won't disappoint those looking for a romantic meal for two. The views are simply unmissable, too.
Our score: 9/10
Zermatt, Switzerland
Zermatt oozes Alpine charm, with scenic pistes, a lively atmosphere and picture-perfect chalets.
If you're looking to get adventurous on your romantic ski break, Zermatt has some challenging off-piste for you to try.
Fancy getting a photo in front of one of the world's most photogenic mountains? The Matterhorn gazes over the whole resort, creating some very scenic pistes.
Whether you're keen to try out the wealth of winter sport activities on offer, or simply admire the view, Zermatt has something to suit every romantic ski holiday. There's always something different to do!
Our score: 6/10
Lech, Austria
Looking for excellent food? A massive ski area? A peaceful atmosphere? Lech has it all!
Lech can boast a flair for fine dining, the perfect ingredient for a romantic evening. Its slopes are best suited to intermediates, but this is ideal for those looking to take things at their own pace.
The best bit? Despite its moderate altitude, Lech is extremely snow-sure, boasting huge amounts of snowfall each year.
Our score: 5/10
Val d'Isere, France
If your romantic ski holiday needs plenty of après-ski, Val d'Isere is the perfect choice. Pairing great skiing with lively après, this resort is sure to make your ski trip unforgettable.
Unwind after a day on the slopes with some live music and drinking. Or, if you fancy a quieter evening, take your pick from the variety of gourmet restaurants.
Our score: 6/10
Morzine, France
What is it about Morzine? Maybe it's the real, lived-in Alpine town, the traditional-style buildings, or the friendly atmosphere.
As a romantic ski resort, Morzine has plenty to offer. From tree-lined pistes to ice-skating, it's the perfect setting for a Valentine's getaway. The homely atmosphere welcomes all guests, making it a popular couple's choice year after year!
Our score: 7/10
Can't wait to hit the slopes? Alps2Alps offer an affordable, reliable transfer service to all major destinations in the Alps. Find your low-cost transfer here!