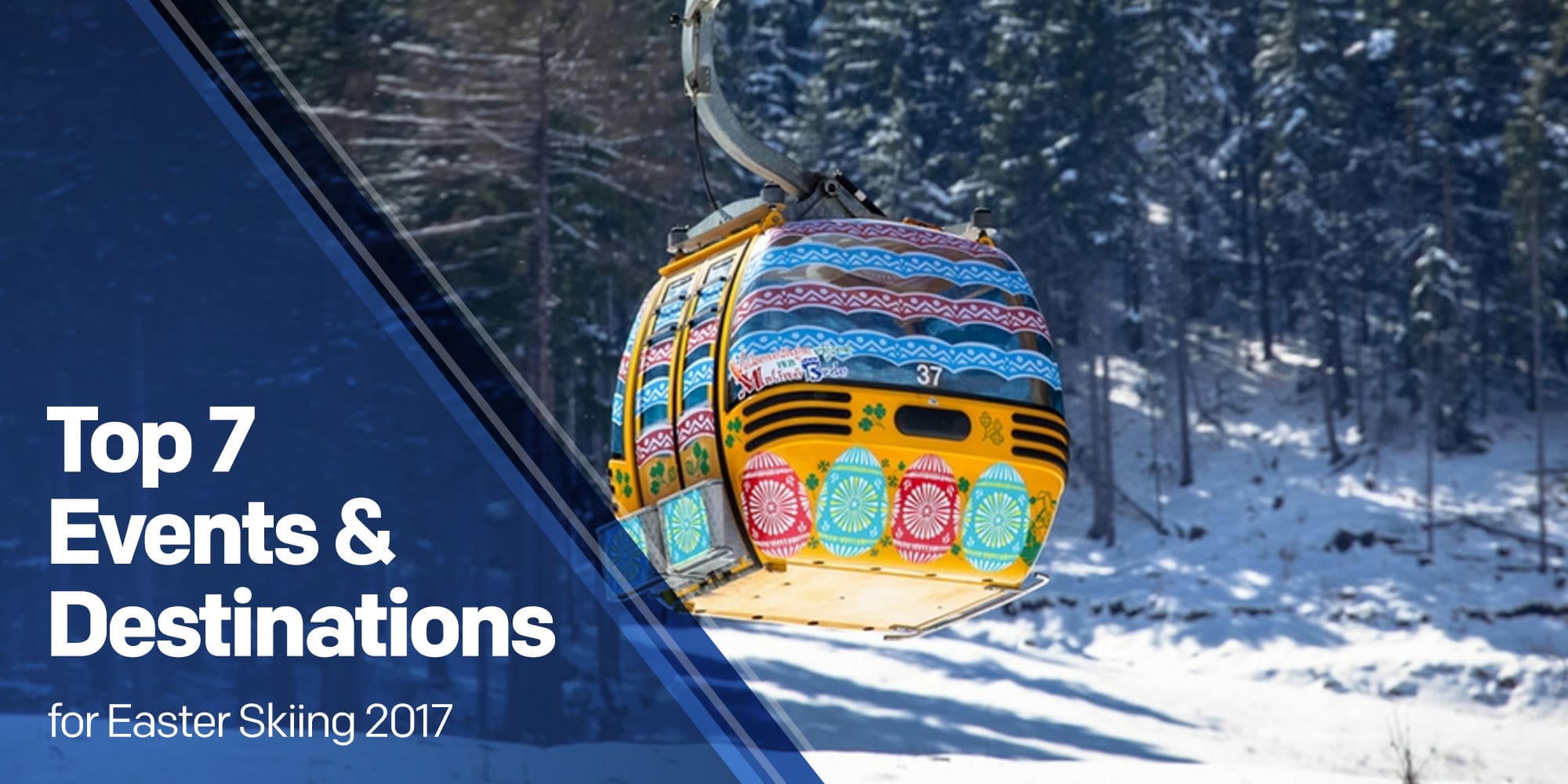 Top 7 Events & Destinations for Easter Skiing 2017
Top 7 Events & Destinations for Easter Skiing 2017
Spring break is just around the corner and it's the perfect time for Easter skiing 2017 with your family! Most Alpine ski resorts are still in excellent skiing conditions and schoolchildren have a reasonable time off from school to let you all enjoy a bit longer Easter ski break. But where to ski at Easter, that is the question! Keep on reading this article to find Alpine destinations offering the best of Easter skiing 2017 with lots of fun events and activities!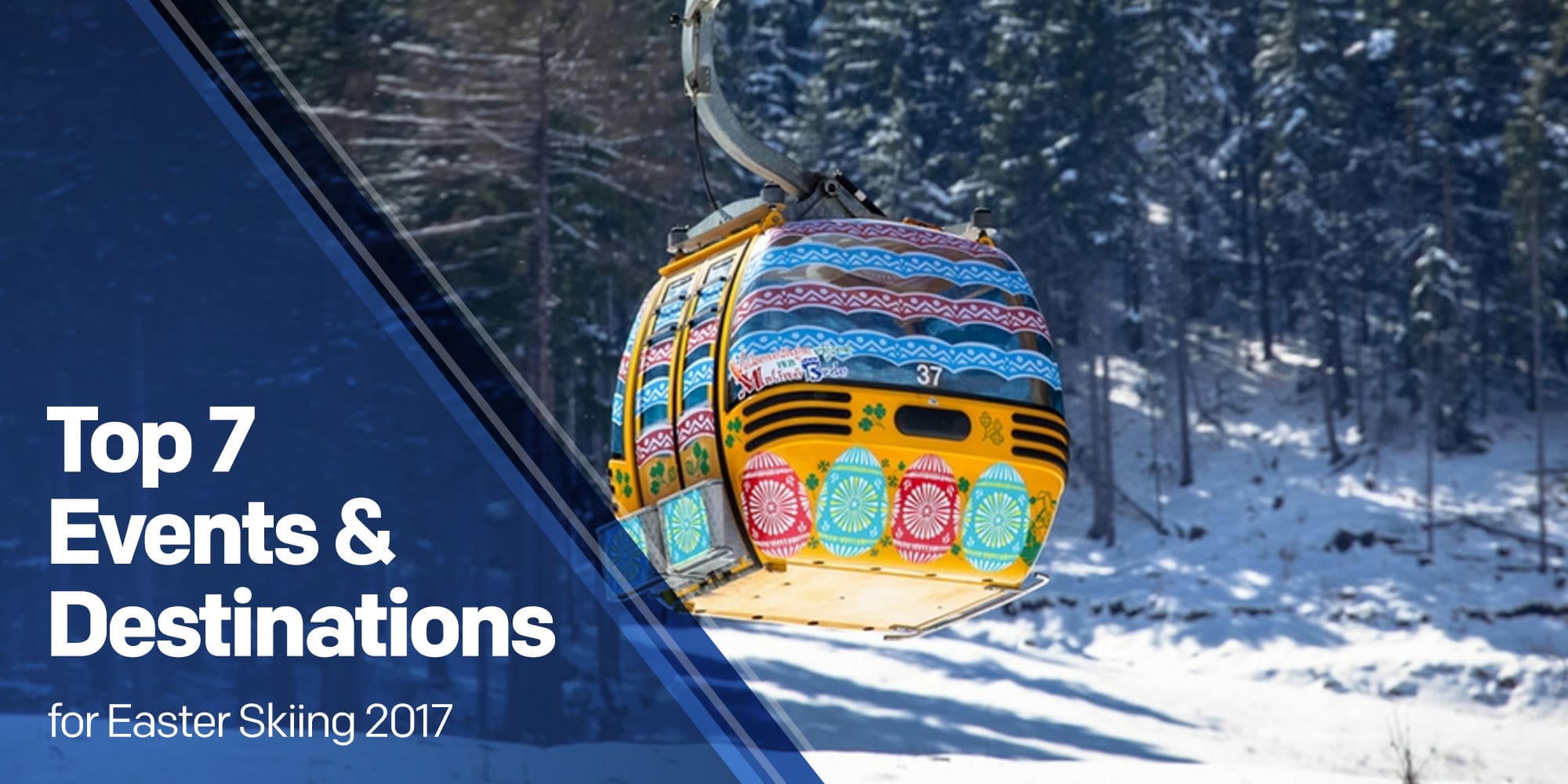 Top of the Mountain Easter Concert – Ischgl, Austria
When: April 16, 2017
Undoubtedly, Ischgl is one of top Easter skiing 2017 ski resorts! It is famous for après-ski activities and the vast cultural programme. Top of the Mountain concerts are held here three times per year – beginning and end of ski season and on Easter. During Easter 2017 skiing holidays, Top of the Mountain Easter Concert will host the owner of a fantastic voice – German singer Andreas Bourani.
Tignes Trophy – Tignes, France
When: April 16, 2017
Making a list of the best places to ski at Easter? Be sure to include Tignes and their annual Tignes Trophy competition! This year you can combine skiing at Easter with this amazing competition that holds a special "Families" category. Just register a team of 3 persons and discover the area while completing amusing challenges like:
Boardercross;
Flying Kilometre;
Giant Slalom;
MTB on Snow;
Grand Finale: Easter Egg Hunt!
Easter Festival with Nostalgic Races – Saas-Fee, Switzerland
When: April 16, 2017
If dressing up and having a good laugh sounds like the thing for your family, Saas-Fee is one of the best places to ski at Easter! Easter Festival with Nostalgic Races is almost like a parade where skiers show off skiing gear and outfits from different decades and even centuries! Fun times while skiing at Easter guaranteed!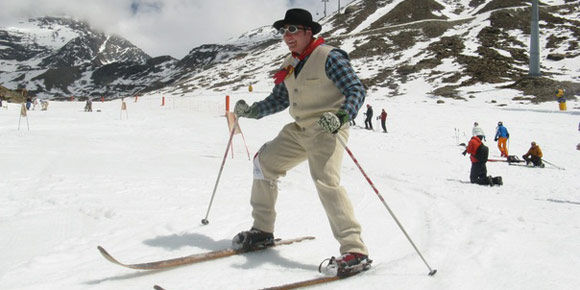 Source: http://www.saas-fee.ch/en/osterplausch/
Make the most of your Easter 2017 skiing holidays and book a quick and reliable transfer to Saas-Fee from Sion airport.
Two Day Easter Festivities – Courchevel, France
When: April 15 to 16, 2017
If you're planning an Alpine adventure together with little kids, Courchevel will take care of an excellent Easter ski weekend 2017. Here you will experience two full days of Easter Festivities suited both for kids and adults:
Easter Party with merry music and dancing;
Night walk with surprises and fairytale characters;
Easter egg hunt;
Lots of chocolate for everyone!
Here's a little peek of how it all went in 2015!
Easter Quiz – Plan de Corones (Kronplatz), Italy
When: April 17, 2017
Come to Plan de Corones (Kronplatz) and have a proper Easter ski weekend 2017 with:
Live rabbits and hares melting everyone's hearts;
Kindergarten children choir sing nursery rhymes;
Folk music live during the day.
In addition, celebration here will not end on Sunday, and the day after won't be just an ordinary Monday. It's time to combine skiing at Easter with a fun Easter Quiz:
Answer at least six Easter trivia questions correctly;
Get a dyed egg;
Participate in a draw to win fantastic books!
Tulip Festival – Morges, Switzerland
When: April 1 to May 14, 2017
If you're really up for a bit longer Easter 2017 holidays, you should definitely use the chance to travel outside your ski resort to see the enchanting Alpine region. Try the magical Tulip Festival that takes place in Morges – a beautiful Swiss municipality located just 50 km away from Geneva, right on the Lake Geneva.
Here you will see around 300 types of tulips and the first ones bloom already in April – just in time for your Easter ski break! On weekends, they offer a small yet very nice entertainment programme, some snacks and drinks.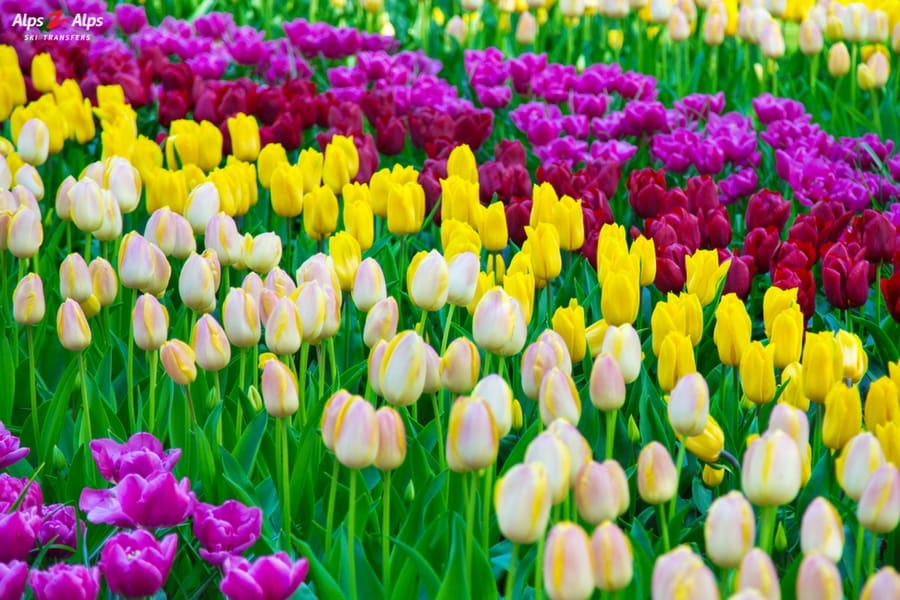 By the way, Geneva airport is a really smart choice for reaching the Alps:
Innsbruck, Austria – Easter Market
When: April 6 to 17, 2017
Another great Alpine sightseeing spot – Innsbruck City. Especially convenient if you choose to travel to your Easter ski break destination via Innsbruck airport. Capital of Tyrol is a breathtaking city that boasts of spectacular mountain views and especially festive Easter time.
Innsbruck Easter Market will definitely take a bit more time than you may think. Imagine this:
Crafts and handmade goodies;
Jolly music and activities;
Showcases of Austrian Easter traditions and customs;
And of course – eggs all around dyed in all colours of the rainbow.
Innsbruck Easter Market in 2014!
From themed quizzes in Plan de Corones to day-long challenges in Tignes — as you can see, there are so many fantastic options to spend amazing Easter 2017 skiing holidays! Just grab the best Easter ski deals 2017 and see you in the Alps!
Happy Easter!