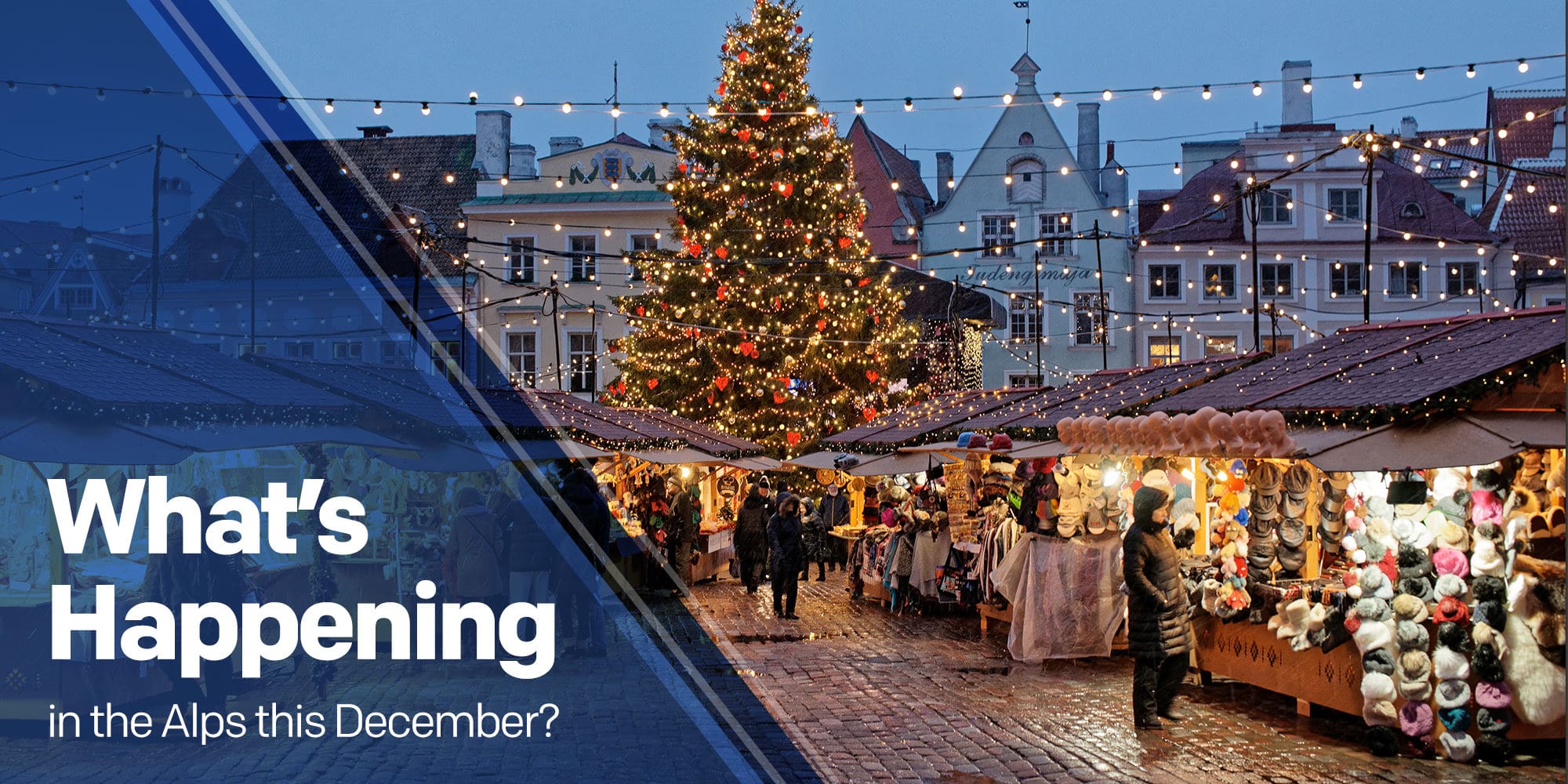 What's happening in the Alps this December?
What's happening in the Alps this December?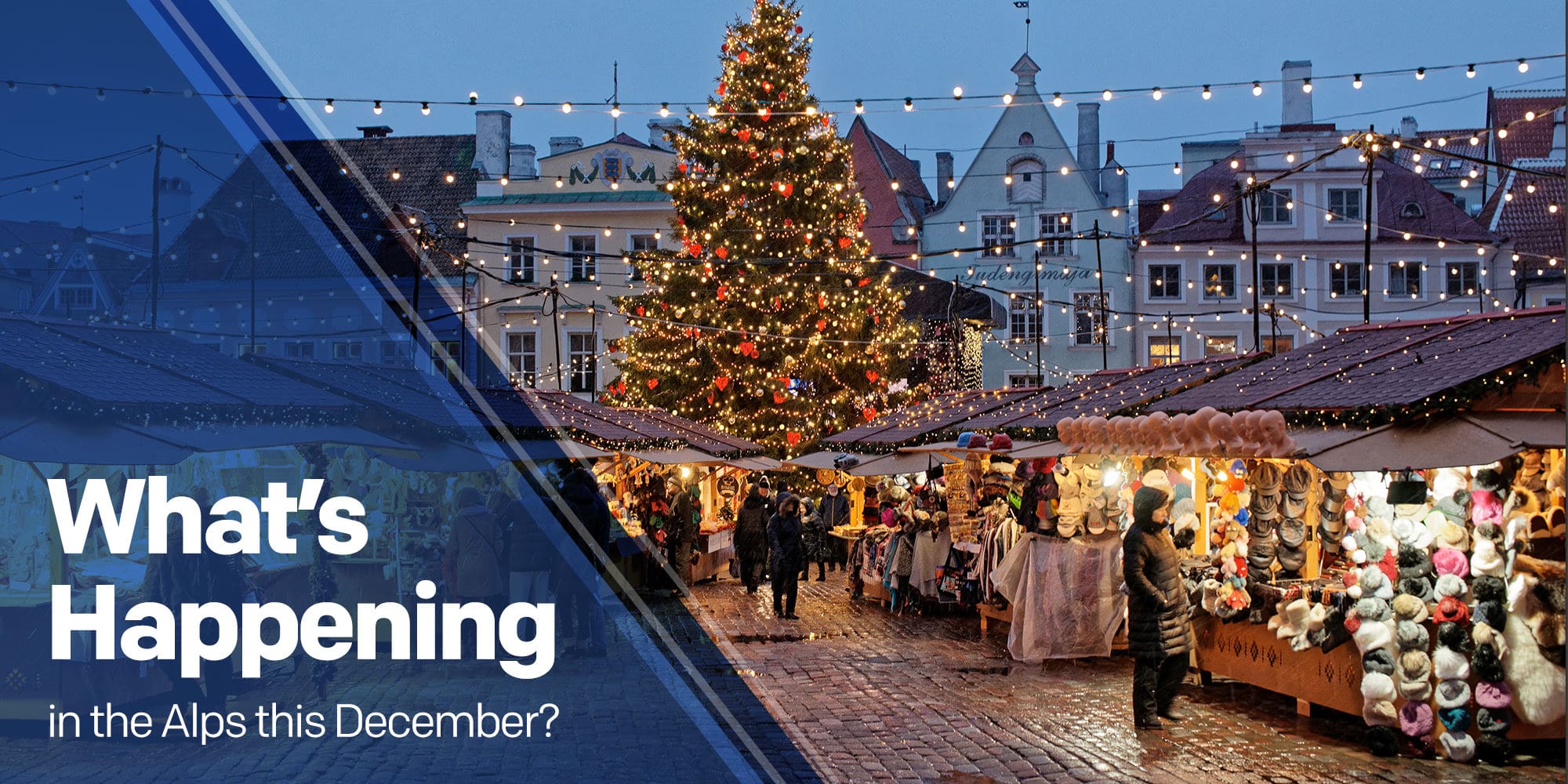 Pre-Christmas is an exciting time to visit the Alps! There is excitement in the air, a lively atmosphere, and everyone is eager to get their boots into the fresh snow.
The beginning of the ski season is jam-packed with events to entertain you off the slopes! There's something for everyone. From fashion shows to Christmas markets, you will find events to please all ages and suit all tastes.
So, what's happening in the Alps this December? Here's everything you need to know.
Winter Fashion Show, Cortina d'Ampezzo- Italy (7th – 9th December)
Cortina is a hugely popular resort due to its authentic feel. Every year skiers appreciate its picturesque views and welcoming atmosphere.
This year, the resort is home to the Cortina Fashion weekend, running from the 7th-9th of December.
This event is ideal for any fashion-savvy skiers, however it has something to appeal to everyone- even younger travellers! The events include cocktail parties, musical performances and charity tennis games.
BERGFESTival, Saalbach-Hinterglemm- Austria (8th – 10th December)
Part of Austria's largest linked ski area, Saalbach-Hinterglemm have a lot to offer holiday-makers both on and off-piste.
If you're keen for a rock concert after a day on the slopes, BERGFESTival will not let you down. Is there a better way to start the ski season?
Running from the 8th-10th of December from the evening until the early hours of the next day, BERGFESTival is sure to make your holiday an unforgettable one.
Menuires Geek Festival, Les Menuires- France (9th – 10th December)
Based in the infamous Trois Vallées, Les Menuires is a popular destination with keen skiers.
There's an inner geek in all of us. If, off the slopes, you have a love for apps and all things technological, you'll delight in the Menuires Geek Festival.
The festival features everything from laser tag to snowboard simulators, running from the 9th-10th of December.
Even if you've never seen a Sci-Fi film, you're sure to enjoy the Geek Festival!
Marshmallow Party, Courchevel- France (9th December)
Part of the world's largest lift-linked ski area, and nestled in the heart of the Three Valleys, Courchevel is one of the most popular resorts in the Alps.
At around an hour and a half from Chambery airport, Courchevel is easily accessible.
On the 9th of December, Courchevel is throwing a Marshmallow party, complete with live DJ sets.
Is there a better way to celebrate the start of the ski season?
Gourmet Ski Safari, Alta Badia- Italy (10th December)
Alta Badia is known for having a homely atmosphere, traditional vibe and fairy-tale views. However, it is not renowned for its off-piste activities. We believe it should be!
Fancy dining on some delicious meals hand-crafted by Italian chefs?
On the 10th December, Alta Badia will fuse together skiing and gastronomic cuisine in a Gourmet Ski Safari.
If you're passionate about good food and winter sports, you'll love this event.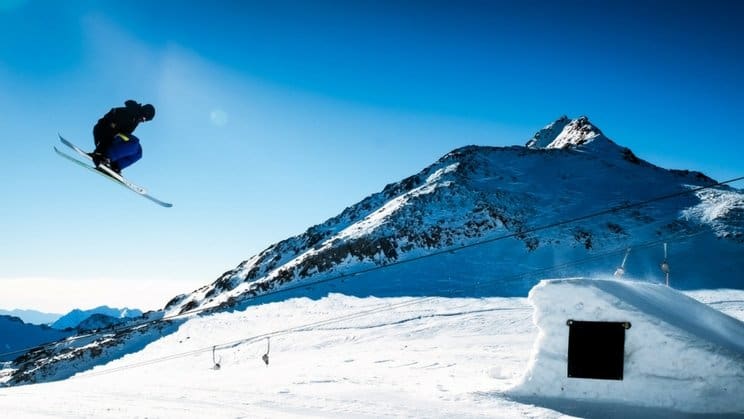 Advent Magic in the Park, St. Anton am Arlberg- Austria (10th & 24th December 2017)
With attractive, chalet-style architecture and a reliable snow cover, St Anton am Arlberg is the perfect place to get into the Christmas spirit.
As adults, Christmas is often about shopping, busy crowds and queues. Fancy an escape from that?
St. Anton am Arlberg is hosting a Christmas-themed trail, sure to inject some magic back into the festive season.
Complete with delicious treats and themed areas, set against a snowy backdrop, this event will entertain children and adults alike.
Running throughout December, with dates that include the 10th and 24th of December 2017, this Christmassy trail is the perfect activity for winter-time in the Alps!
Fashion Weekend, Zermatt – Switzerland (14th – 17th December)
If you're looking for a true Alpine experience, you'll find it in Zermatt.
With picturesque views, a car-free town, and snow-sure slopes, Zermatt is a seriously popular (albeit often pricey) ski resort.
Easily accessible from Zurich airport, Zermatt has a lot to boast about.
If you're looking for some great off-piste entertainment, Zermatt is holding a fashion weekend at the Matterhorn from 14th-17th of December.
The event will feature pop-up stores, catwalks and bars. There's some to please even the least fashion-savvy skier!
Rise&Fall, Mayrhofen – Austria (16th December)
Mayrhofen really does have something for everyone. Nothing demonstrates this more than Rise&Fall on the 16th of December, which is a sporting event unlike any other.
One team is made up of four people, all doing different activities.
The relay consists of extreme ascents and descents, including paragliding, ski touring, mountain biking and skiing.
This race is sure to keep all spectators entertained!
Street Food Festival, Lech Zürs am Arlberg- Austria (16th – 17th December 2017)
Lech Zürs am Arlberg is famed for its adventurous slopes that keep skiers returning year after year. But what about off the slopes?
From the 16th-17th of December 2017, Zürs am Arlberg is running a street food festival. There's something here for all palettes!
A multitude of food trucks will be offering a range of different foods, against a backdrop of the mountains.
For those who can make it on 16th December at 14:30, you will be entertained by the Red Bull Skidive Team. Be blown away by spectacular stunts while you eat!
Rise Festival, Les Deux Alpes- France (16th – 23rd December)
Open for most of the year, Les Deux Alpes has something to offer every skier or snowboarder. Based around two hours from Chambery Airport, it's an easy transfer.
December marks the start of its season and it's ready and raring to go!
Now for the fourth year in a row, Les Deux Alpes is putting on the Rise Festival from the 16th-23rd December.
With numerous DJ sets and 5000 fans, this event is sure to be thrilling and entertaining!
Christmas market, Seefeld- Austria (25th – 31st December)
With perhaps one of the shortest transfers around (40 minutes from Innsbruck airport) Seefeld is popular with skiers year after year.
Seefeld is also popular with holiday-goers because of its endless entertainment opportunities.
If you're lucky enough to spending Christmas in the Alps, why not try the Seefeld Christmas market.
With a warm atmosphere, delicious snacks and authentic-looking cabins, this Christmas market is sure to be an entertaining activity for all the family! It runs from the 25th-31st of December.
Off on a ski holiday this winter? Tempted to book one? Here at Alps2Alps, we make it our mission to bring you affordable and reliable transfers from the airport to your resort. Find out more about our low-cost transfers and how to book here.