Alps2Alps Affiliate Programme
Become an Alps2Alps affiliate and get paid to refer sales from your website. Here's everything you need to know about the Alps2Alps affiliate programme.
What Makes Alps2Alps Ski Transfers Different?
Alps2Alps are a low cost, reliable and professional ski transfer provider in the Alps. We operate at the lowest cost possible without compromising on safety or service. Offering low cost transport to any ski resort in the Alps, we champion a friendly and proactive approach to airport transfers. We also offer affordable transport to and from all regional train stations.
Why Work With Alps2Alps?
At Alps2Alps, we're proud of the work we do and we hope you will be too.

Low cost service

24/7 assistance

Friendly service

Family-friendly approach

English speaking drivers

Modern, fully equipped and complaint vehicle fleet

Reliable transfers

Proactive and resourceful team
What Do Our Customers Say About Alps2Alps?
We're very pleased to boast a 2017 TripAdvisor certificate of excellence and 5 star rating. We also have a 5 star rating on Google too. Here's a snapshot of our customer reviews:
Excellent company.
Will definitely use again
Excellent service and communication,
would definitely recommend and use again
Best and most reliable transfer
from the Alps to Munich & Zurich
Professional and value for money.
Excellent service
Very prompt and efficient
How Does it Work?
For every successful conversion from your site, we'll pay you £20. Here's how you can join our affiliate programme:
1. Become a Partner
Become a partner and work with us - the industry leading provider of excursions and airport transfer services. If you'd like to find out more about the services you can offer to your customers while benefitting from each sale, sign up with our online form and we will contact you within 2 working days.
We'll set you up with an account, so you can easily make transfer bookings for your customers. You will benefit from reduced rates on our transfer services and earn a commission on your transfer bookings. Sign up to become a partner now!
2. Choose the Most Suitable Integration Method for Your Site
We offer numerous integration options for bookings, so you can choose whichever method best complements your business:
Links - a unique link to our booking engine
Banners - you can use the unique link with an Alps 2 Alps banner or request a personalised banner made just for your site
Form widget - embed the Alps 2 Alps booking form into your webpage
If you run a website which sees relevant visitors who are interested in Alpine sport or trips to the Alps, our integration methods will earn you money while delivering an invaluable service. Simply place our link, banner or form widget on your page and any booking made via this source will earn you a commission on each sale.
If you have your own booking platform for your business, you could opt for our API integration. Simply use out API to integrate our booking engine into your own system to save time managing and arranging transfer bookings.
We offer a variety of options to help you sell transfers while also tracking every sale and commission payment in your partner panel. After becoming a partner, you'll receive a unique promo code, API key and access to your partner panel. Just choose from our integration options to start using our booking engine.
Links
Your unique link contains your promo code, for example: https://www.alps2alps.com/?promo_code=your_promo_code.
You can share this link or post it in your own page. You will receive commission for every booking made through your link.
Banners
You can use your unique link with one of our banners or request a personalised banner. Personalised banners are made just for you and will fit perfectly with your webpage or social media page.
Form Widget
You can use our form widget to insert the Alps2Alps booking form straight onto your website.
Insert the following code wherever you want the form to appear (exact location inside the <body> tag) and replace "your_promo_code" with your unique promo code:
<script src="https://www.alps2alps.com/js/widget.min.js" data-promo-code="your_promo_code"></script>
Here's an example of how the embedded booking form will look: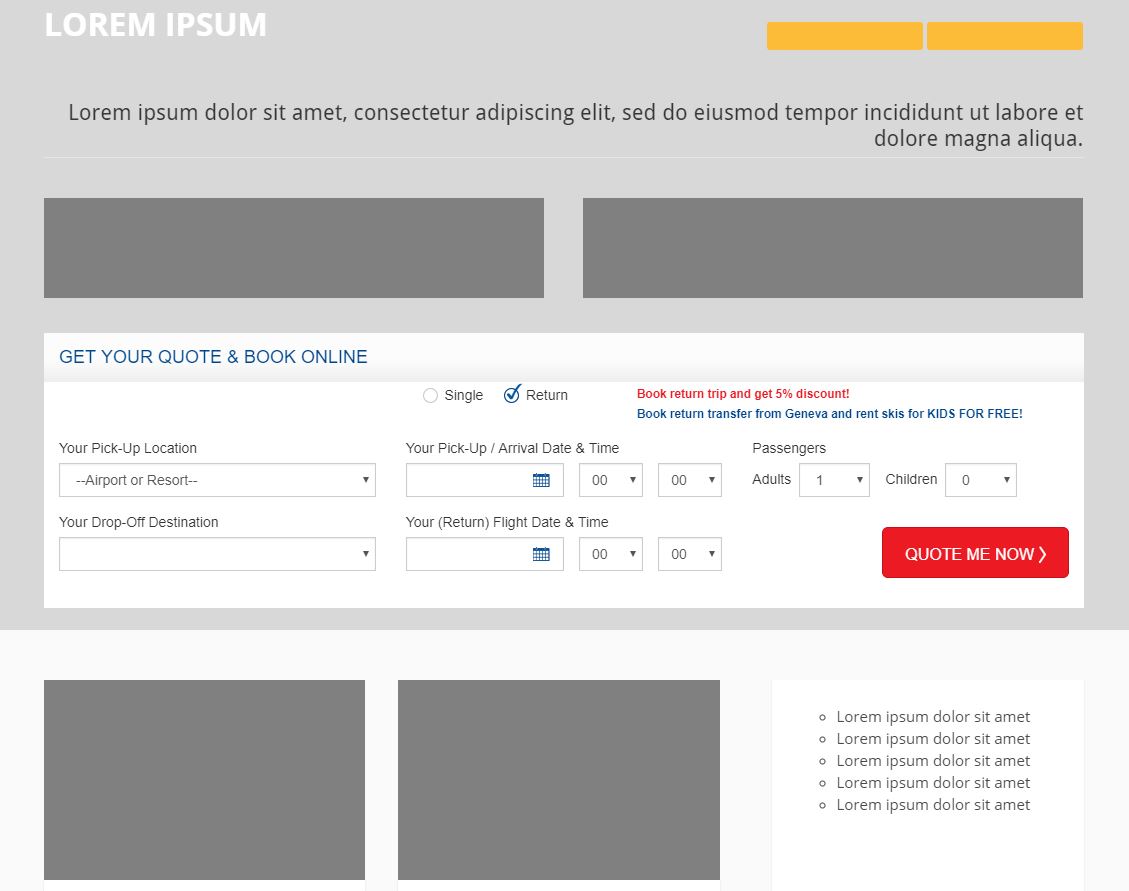 API
You can use our API to seamlessly integrate our booking engine into your own system.
More information about the API can be found below:
Production base URL: https://www.amitours.com/partner#api
Development base URL: https://test.amitours.com/partner#api

If you're interested in becoming a part of the Alps 2 Alps affiliate programme, find out more and sign up here.