5 Charming Little Towns in Italian Dolomites You've Probably Never Heard Of
5 Charming Little Towns in Italian Dolomites You've Probably Never Heard Of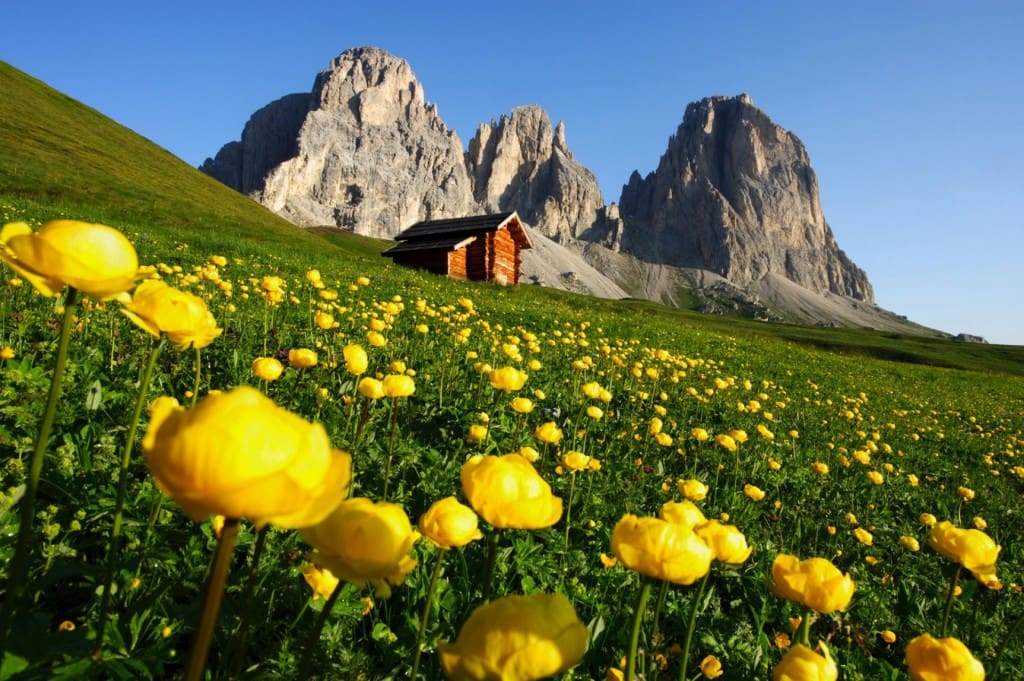 Cozy mountain chalet in Canzei with marvelous surroundings
Source: www.hotellaperla.net
When visiting Italy, everyone's first destinations that can't be missed are Rome, Venice, Florence, Naples, Milan and Genoa if you are dedicated and adventurous enough, but what if we told you that there are plenty of other charming and underrated towns and cities in the Italian Dolomites that deserve your full attention and appreciation?
There are not enough words and epithets to describe the immense beauty of Italian Alps all over and over again. Alps is a gift of nature to already wonderful Italy and it's small villages and towns are perfectly complementing the picturesque and breath-taking Alpine scenery, creating places you want to get lost and stay for a while!
Here are 5 charming little towns in Italian Dolomites that you have probably never heard of, but definitely should visit:
Canazei
Despite Canazei being such a small town with only 2000 inhabitants, Canazei allows access to the most important group of Dolomites, turning into a global point of reference among true ski fanatics that can enjoy 25 miles of slopes in this area, downhill and cross-country skiing slopes, a snow park and an ice-stadium, but for those who are more into calm, relaxing vacations – Canazei is also known for its cozy mountain huts and traditional regional cuisine. During the summer the town offers an impressive amount of leisure activities and events that will provide everyone with unlimited fun!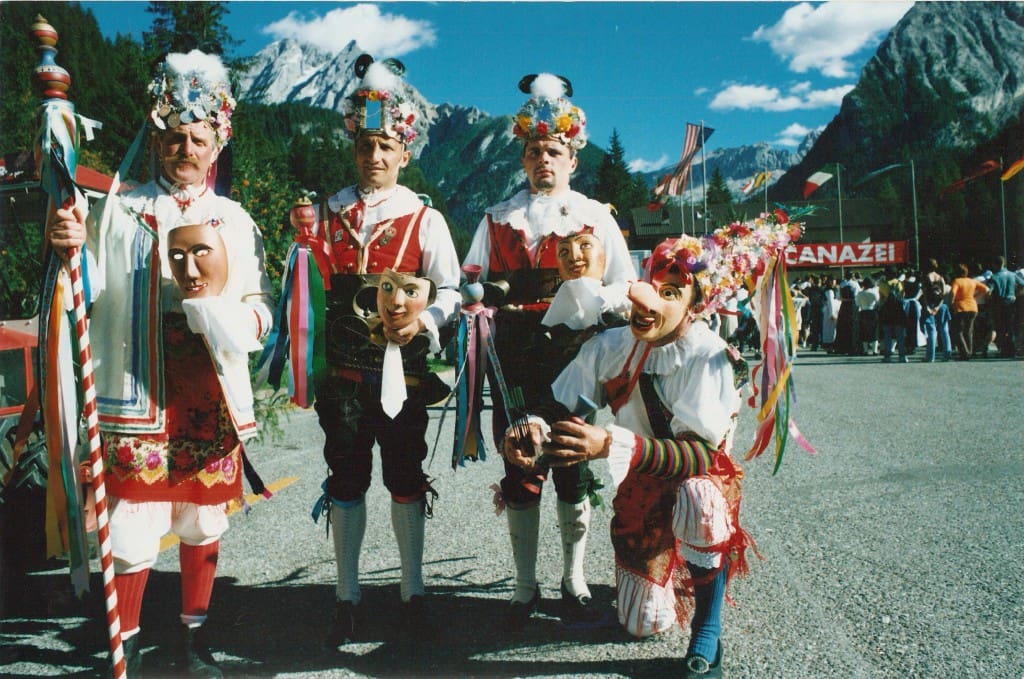 Te anter i Tobie' festival in Canazei – one of the summer highlights
Source: http://www.mascherecanazeigries.it/
Cortina d'Ampezzo
No matter where you go in this wonderful town, you will be surrounded by the Dolomites and incredibly beautiful and everlasting mountain scenery – all 360 degrees around you! A colourful summer is waiting for you in Cortina to give you the best out of adrenaline-filled outdoor sports to lazy, relaxing days by crystal-blue alpine lakes. Cortina is the place to replenish your body and mind in whichever way you can imagine. Brand new experiences for summer 2015 include via ferrata Maria and Andrea Ferrari and the Trail of the Chamois in Tofana, but for those who want to see Cortina and the splendid Ampezzo peaks from a unique perspective – try helicopter sightseeing tour. Every summer more than 200 events, including exhibitions, concerts, folklore and sports, are there to fill your summer holidays with satisfaction and positive emotions.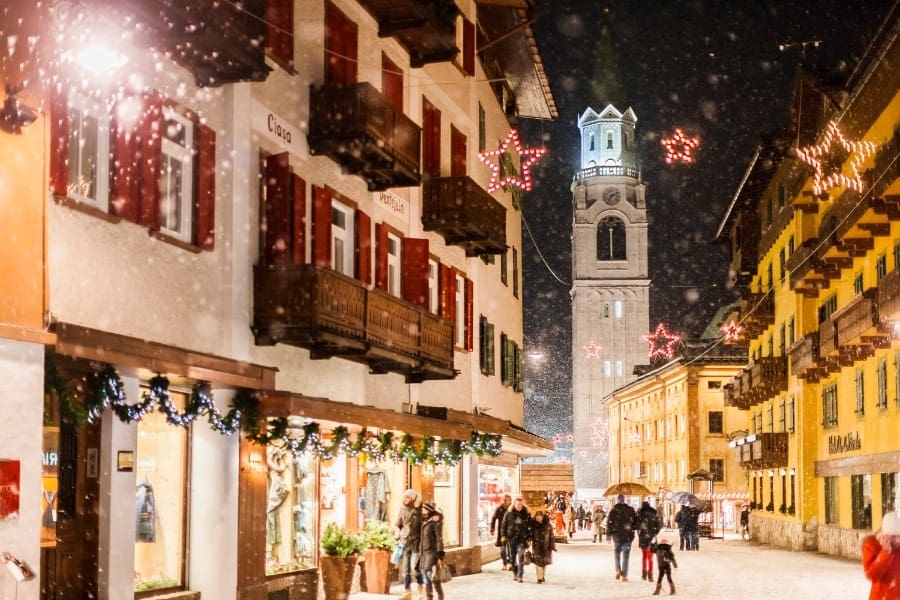 Cortina d'Ampezzo in winter – a true winter fairytale
Source: www.pre-tend.com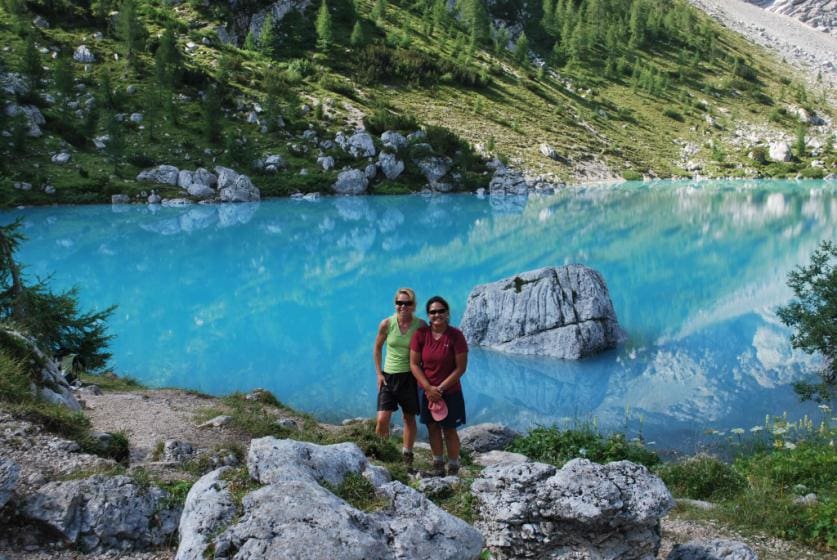 Wonderful hiking experience around Cortina d'Ampezzo in summer
Source: www.bredeson.com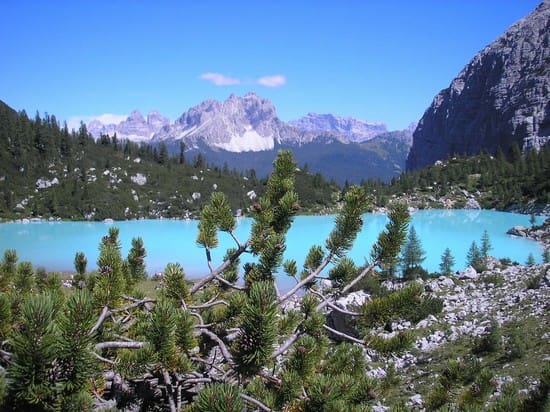 Lake Sorapis in Cortina d'Ampezzo – rejuvenate your mind and body in this natural sanctuary!
Source: www.paesionline.it
Renon/Ritten
This picturesque small town is a popular summer holiday place for the people who live in Bolzano city, which is located underneath it. Renon is mostly known for its unique nature and earth pyramids also called the fairy chimneys. Renon can be accessed by car, but more adventurous travellers can also take a cable car that departs from Bolzano and reveals a thrilling view.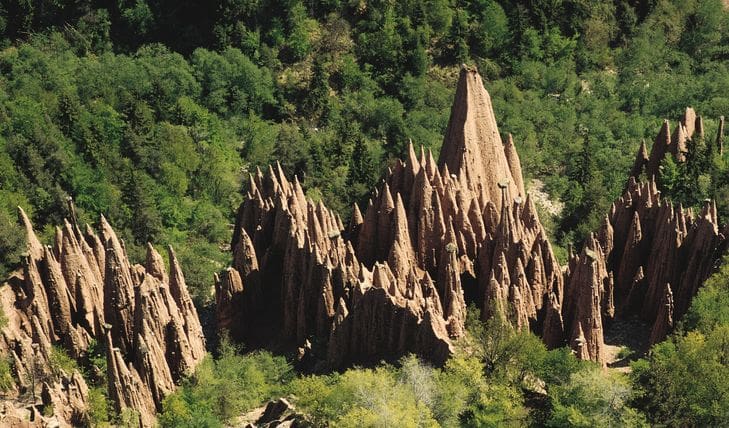 The Earth Pyramids in Renon
Source: www.sentres.com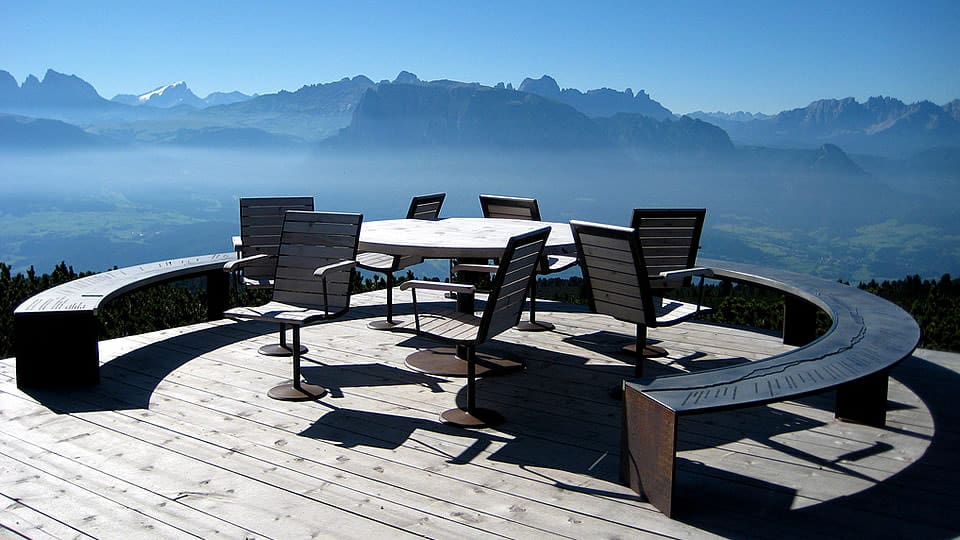 Ritten Horn wish its sunny terrace. Who wouldn't want to relax after a long hiking route in this beautiful place?
Source: www.ploerr.com
Courmayeur, Valle d'Aosta
If you are looking for a luxurious holiday in the Italian Alps, this small town is the one you must visit. Located right next to the majestic Mont Blanc, this beautiful ski haven offers something more luxurious and pampering – SPA resorts, vivid shopping centres and unforgettable local food experiences. The life in town starts at aperitivo – when the day on slopes ends or the sun goes down, the night is still young!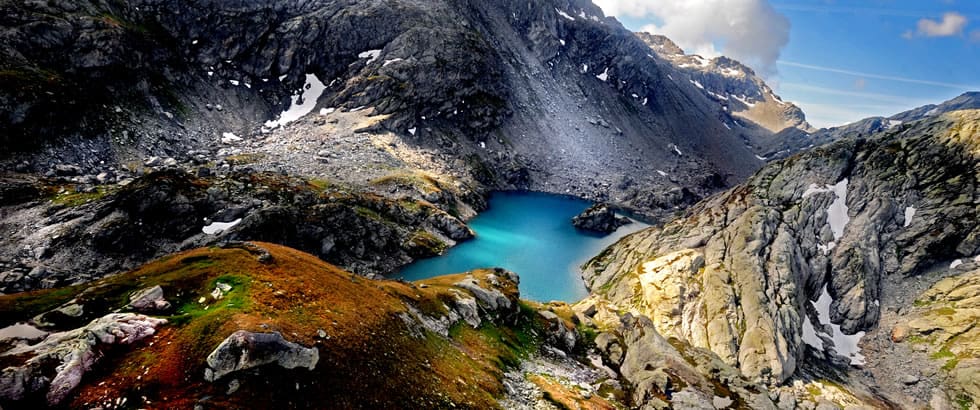 The unforgettable landscapes of Valle d'Aosta
Source: www.alpissima.it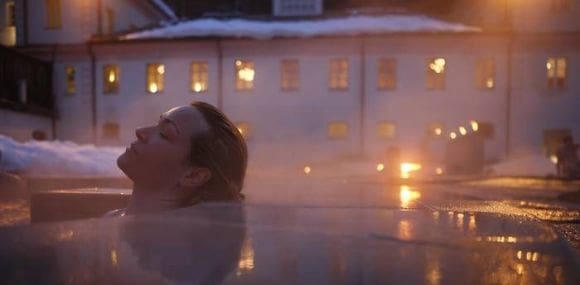 SPA time in Cormayeur
Source: www.dentedelgigante.com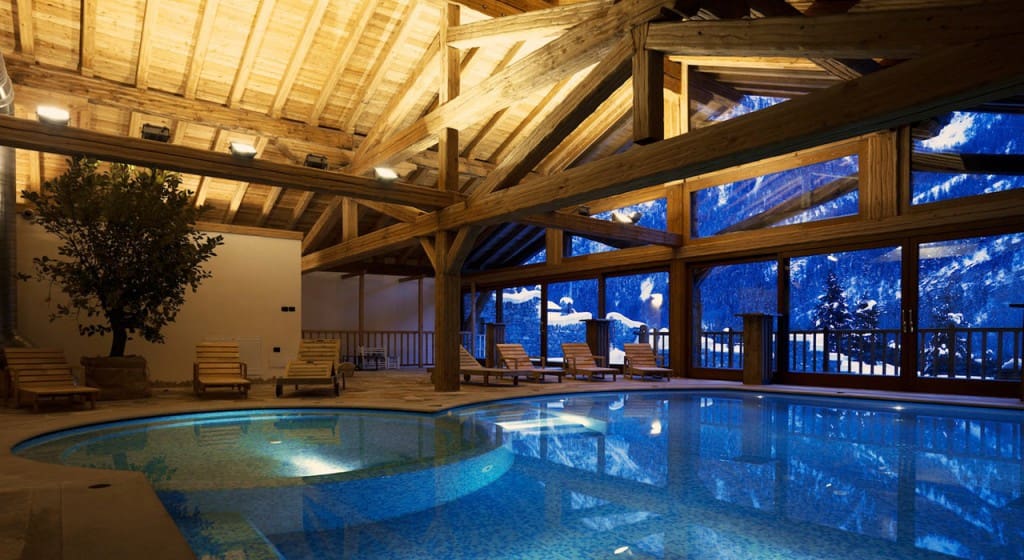 Luxurious mountain SPA resort in Cormayeur
Source: www.dinomusa.it
Bassano del Grappa, Veneto
The hometown of the world-famous Italian digestivo and an absolute must-see for everyone that enjoys the unique taste of grappa! You will find many boutiques with a variety of this exquisite and beloved liqueur and besides of it – tastings and tours to factories. Paradise for grappa gourmets!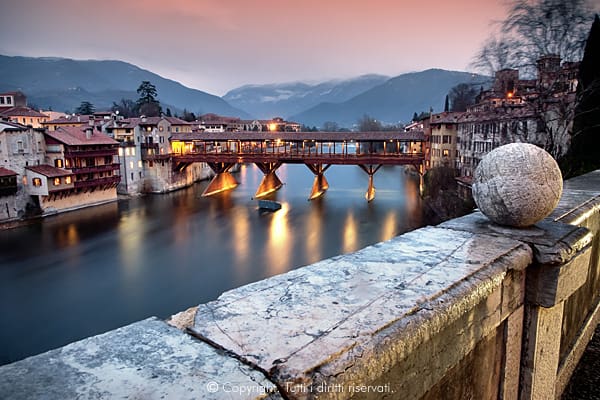 Source: www.hydra-glide.com
Now, Italy is not only about beautiful nature and famous cities that cradle the history and culture, it is about every single small village and town holding their own story, values and culture and creating the wonderful image of Italy in total!
Some of the Ski resorts are another way to experience the Dolomites and be immersed in the beautiful scenery in the cooler season. We've made it easier for you to have the best time in Italy with our list of best ski resorts!