Liechtenstein – a land of stupendous, picturesque mountains and gorgeous nature, sophisticated culture and wonderful, unique atmosphere.. and it all fits in only 160 square kilometres!
Liechtenstein – a land of stupendous, picturesque mountains and gorgeous nature, sophisticated culture and wonderful, unique atmosphere.. and it all fits in only 160 square kilometres!
Liechtenstein or officially the Principality of Liechtenstein is a tiny, lovely German – speaking microstate in Central Europe located between two other Alpine countries – Switzerland and Austria. In only 160 square kilometres there is enough space for more than 37 000 people and compared to some of the biggest cities in the Europe – Liechtenstein country is precisely 10 times smaller than the city of London!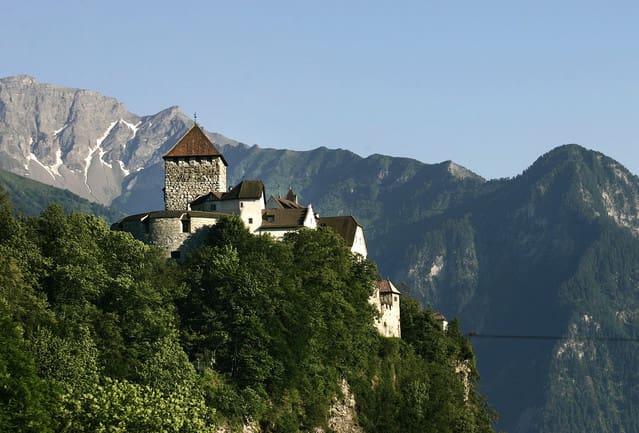 Vaduz Castle – the home of the Prince of Liechtenstein.
Source: www.bloomberg.com
The rich and precious Liechtenstein is a popular tourism destination and mainly attracts people that are into winter sports, but apart from various active adventures offered during the snowy season, there are many other interesting places to visit and see. One of them is Telser Distillery in Triesen, which has been running for more than 135 years and producing unique, high quality spirits that will add the special flavour to your experience in Liechtenstein!
Exclusive, fully handcrafted spirits with an impressive beginning dated back in 15th century
Telser Distillery is the only commercially licensed distillery in Liechtenstein and it has been working since 1880. Since the very beginning it has been a family business and currently it is managed by Marco Telser, who is already the 4th generation. The premises of Telser Distillery date back to 15th century and are under monument protection.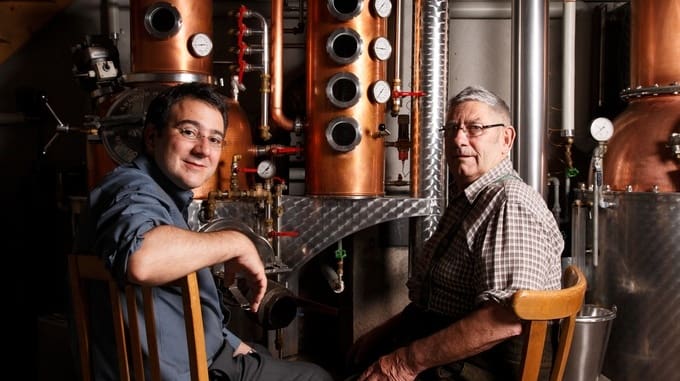 Masters and managers of Telser Distillery.
Source: www.tourismus.li
All the spirits in Telser Distillery are fully handcrafted using the traditional and innovative methods with the highest level of diligence and passion, which sums up in wonderful, unique flavours, high quality and added value to these drinks.
Everything is supervised by the master distiller personally, who takes care that foreshots and feints are cut at the exactly right time, ensuring maximum quality. Noble fruits, herbs, roots, clear spring water from unspoiled alpine mountains combined with precise, perfectly supervised double distillation create the wonderful and authentic flavours of Telser's spirits, which are recognized by clients and experts worldwide.  In addition – Telser Distillery does not use any natural flavouring, colouring or sweetening, although it would be allowed by law, making their production 100% natural and ecological.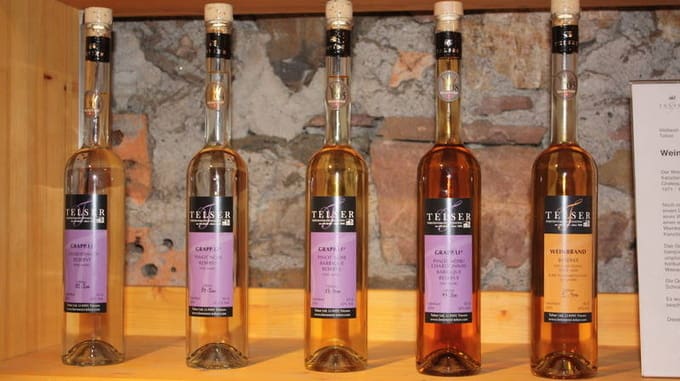 Telser Distillery – some of their production.
Source: www.tourismus.li
He who doesn't take risk, never gets to drink .. whiskey!
Marco Telser, the current managed of Telser Distillery, has taken a brave and extraordinary decision and after more than century of producing various types of spirits, Telser Distillery started producing their own whiskey in 2006, which is something not normally associated with central Europe. During his trips to Scottish distilleries during the 1990s, Telser developed a profound appreciation for whiskey and decided to concoct a version that would be unique to his family's distillery. All his passion, research and experience resulted in "Telsington" – whisky from Liechtenstein, which is increasingly getting more and more popular among the experts and clients. Read about "Telsington" here.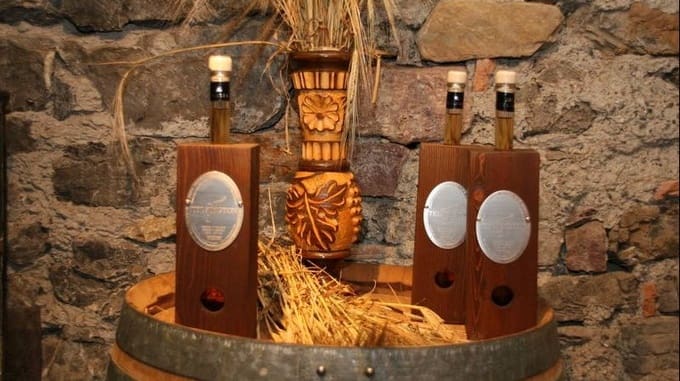 Telsington whisky.
Source: www.tourismus.li
One of the main aspects that make Telser's whiskey different from other producers, it the full wash (including the barley), not only the liquid wash. And since Telser is not an industrial producer, masters are able to move the wash manually. The result of all this pampering and precisely executed actions is whiskey with significantly richer and deeper flavour comparing to other regularly made whiskeys.
"We use three differnt types of barley, which are distilled separately and assembled after distillation before it goes into the cask. This means, we make a kind of "pre-blend" to ensure ongoing quality". The whisky is then put into a Pinot Noir cask provided by local wineries and stored to get done and mature.
Visiting the distillery
Telser Distillery is open for tourists all year long and offers various tour and tasting options, starting from short insights to long, detalised lectures and tours with tastings and snacks.
Find more information about the distillery, their production and events.