Bavaria's Best Beer Gardens – Places you Must Visit in Munich
Bavaria's Best Beer Gardens – Places you Must Visit in Munich
When it comes to beer-drinking, Bavarians do take it very seriously: there are more than 180 beer gardens of varying sizes in and around Munich, with more than 180 000 seating places in total!
These gardens are a beloved oasis of convivial drinking and eating during summer, and beer gardens are exactly those places that bring everyone together from different age groups and social classes to celebrate this wonderful cultural and social heritage – beer!
The Origins of Bavaria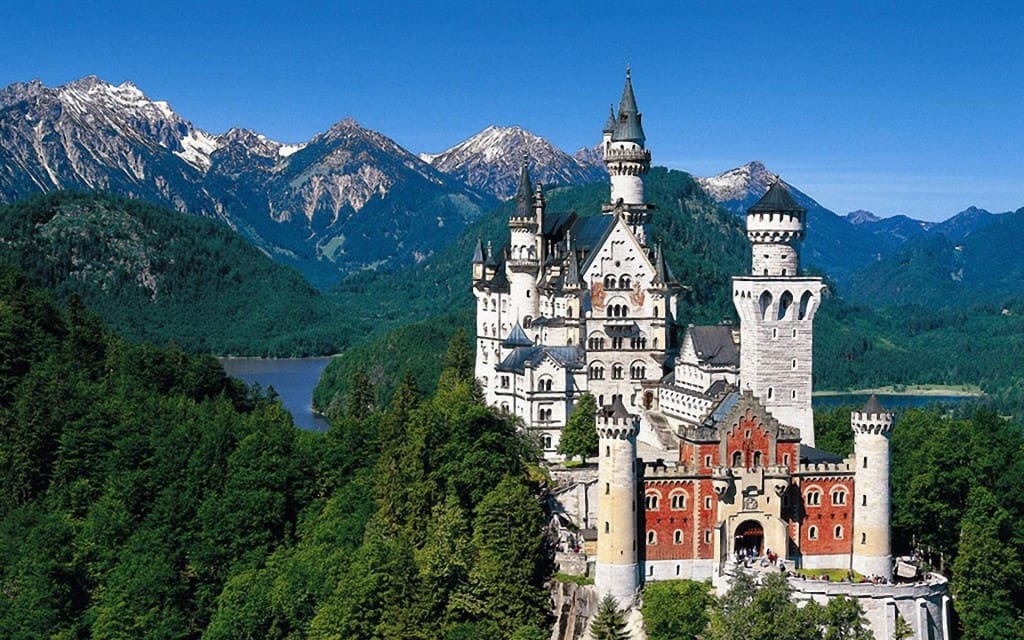 Source: www.allworldtowns.com
The beer garden culture became popular around 19th century and according to what history holds – Bavarians were allowed to brew beer in winter only, and to keep it cool for sale in the summer it was stored in cellars along the River Isar, commonly in the shade of chestnut and linden trees. Eventually, these shaded areas soon became popular spots for those wanting to sample the goods before taking them home.
Bavaria's beer garden season starts in May and runs right through to October concluding the seasons with the well-known Oktoberfest. Bavarian beer gardens are always welcome for anyone willing to share a pint and some good chat. So next time you're visiting Bavaria – you must visit some of the beer gardens! Here are some of the most popular beer gardens in Munich that should be on your "To Do" list!
The Royal Hirschgarten
Usually just known as the Hirschgarten. This garden can accommodate up to 8000 people making it Europe's largest beer garden. The Hirschgarten was originally created as parklands and hunting grounds for the rich and noble. Even today visitors can still enjoy watching the herd of fallow deer held in a 2-hectare large enclosure.
You make also like: The 6 places to visit in Bavaria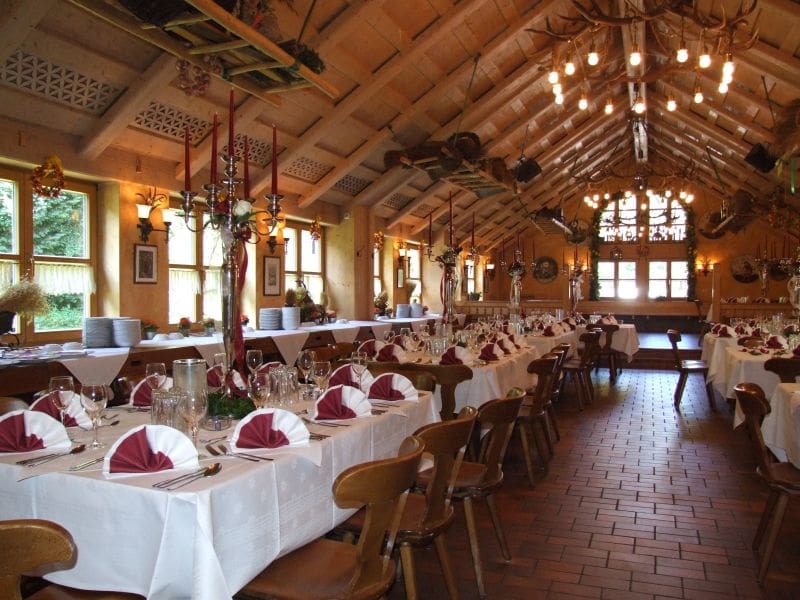 The Royal Hirschgarten, Indoor Hall
Source: hirschgarten.com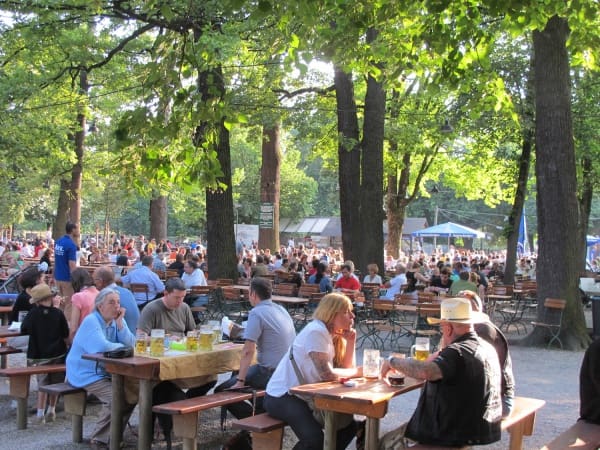 The Royal Hirschgarten
Source: www.munichbeergardens.com
Chinesischer Turm
The second biggest Munich's beer garden with up to 7000 places located right in the centre of the Englischer Garten. Rebuilt after the war, the 25 m high tower in the middle of the garden is the scene of many a summer party: a fabulous atmosphere with plenty of beer and brass band music. Drinking and music also reminds us of Christmas, so you might want to check out some of the French Christmas markets.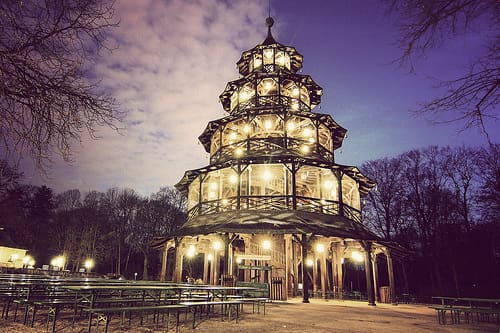 Chinesischer Turm in the evening
Source: farm3.flickr.com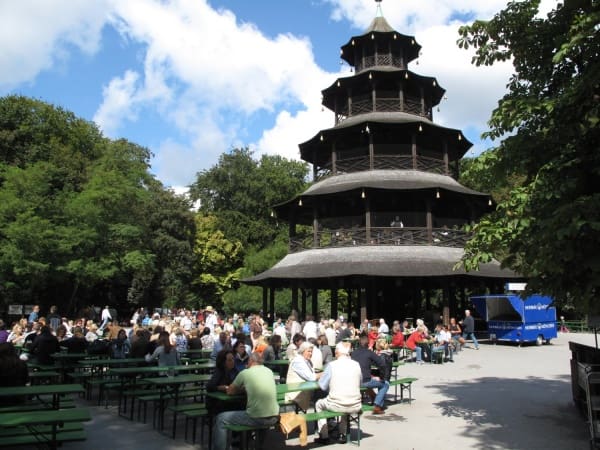 Chinesischer Turm. During the season it is full of people that are enjoying the sun, talks, great company and delightful Bavarian beer.
Source: www.munichbeergardens.com
Hofbräukeller am Wiener Platz
The picturesque and bustling Wiener Platz under the shade of age-old horse chestnut trees is the perfect spot to enjoy the famous Hofbräu beer and some traditional Bavarian cuisine.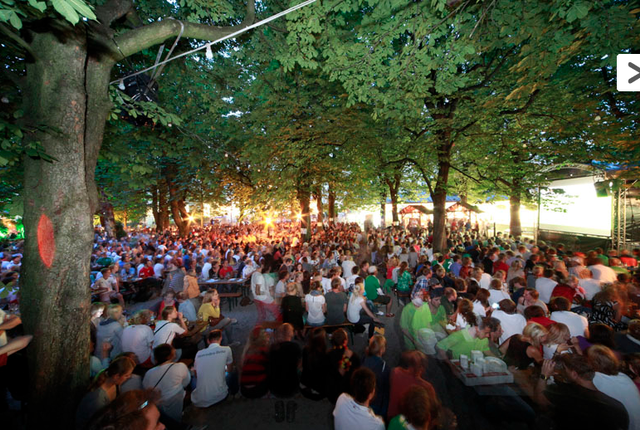 Photo courtesy of Hofbräukeller am Wiener Platz
Source: www.afar.com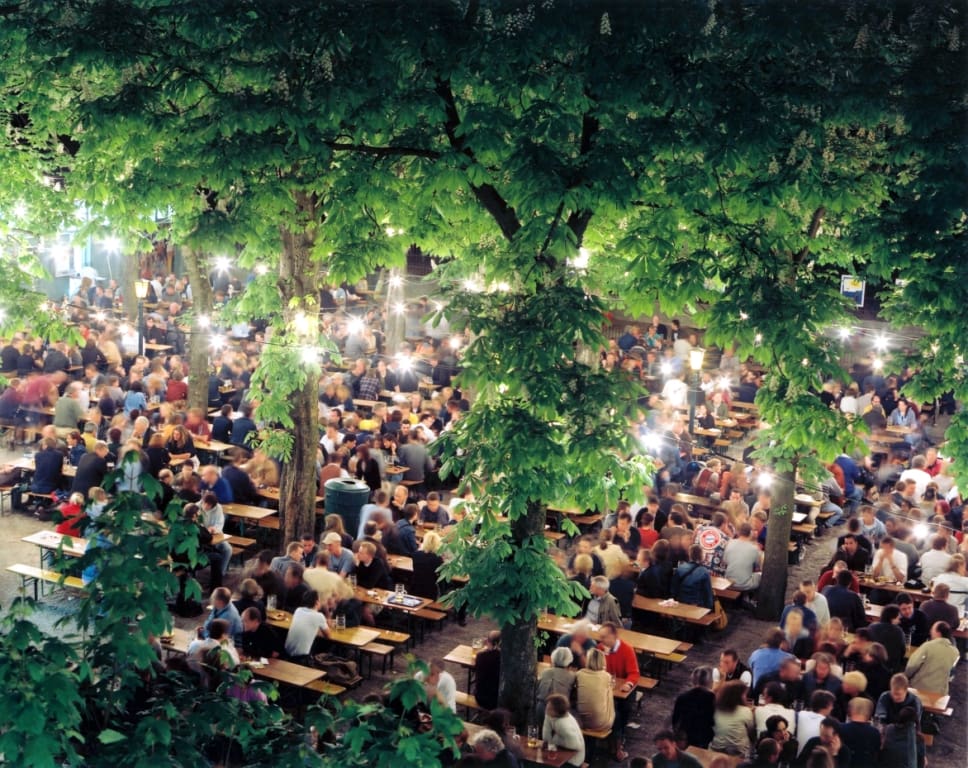 Source: www.waldfest.de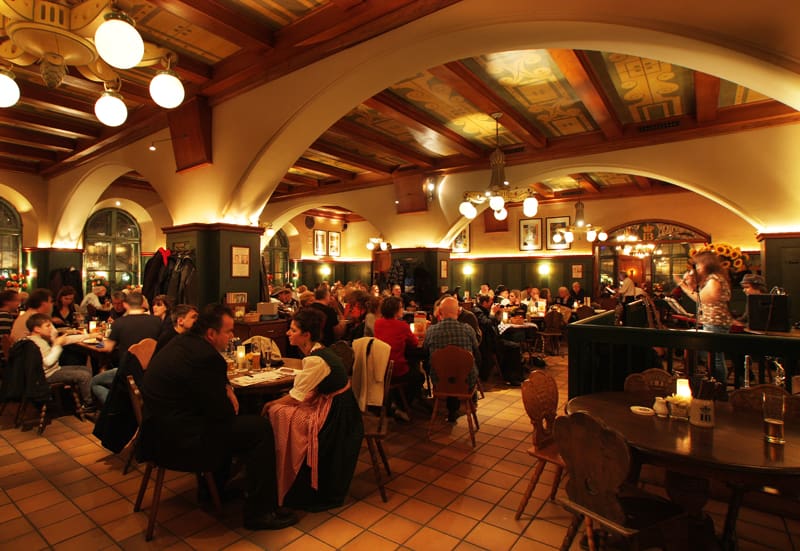 The restaurant area of Hofbräukeller am Wiener Platz.
Source: www.hofbraeukeller.de
Augustiner Keller
If you want to get the most traditional vibe of Bavaria, this is the beer garden to visit! This is the most "rustic" of Munich's beer gardens. Just a stone's throw from the bustling station area the beer garden is an oasis of tranquillity. This place will make you feel like legends are alive!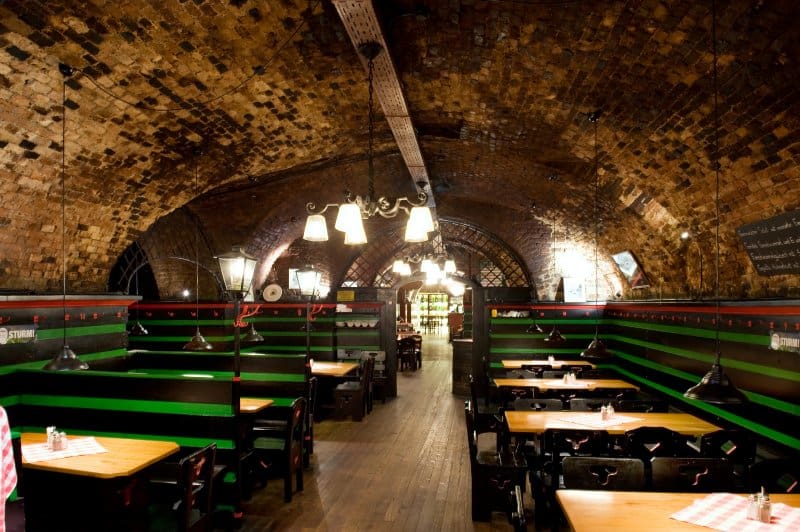 The most rustic of Bavarian beers gardens – Augustiner Keller
Source: www.bitzinger.at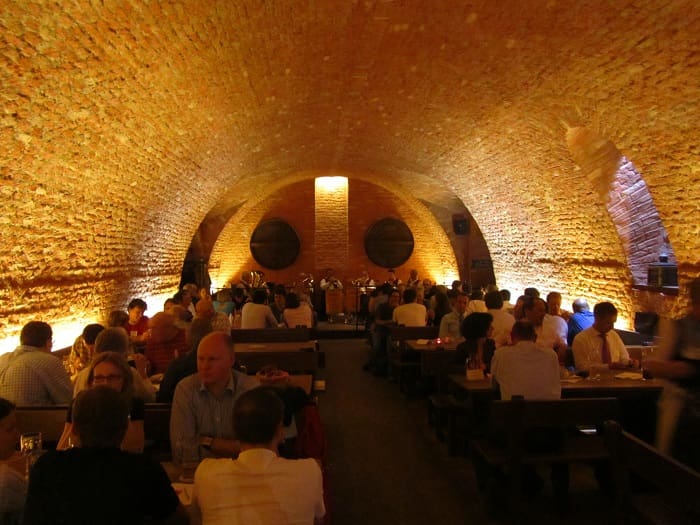 Source: www.moonlights-music.eu
Waldwirtschaft Großhesselohe
The Waldwirtschaft – lovingly also called WaWi – just has to be one of Munich's most beautiful beer gardens of all. Located ion the south of the city on the banks of the river Isar it is a popular destination for walkers and cyclists. There are also regular live jazz sessions, so this place could be appreciated not only between beer, but also music gourmets as well!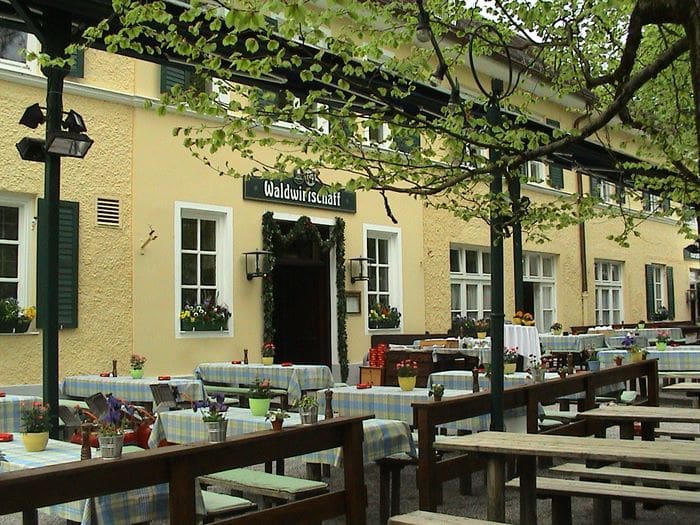 Source: www.kimapa.de
A small stage for artists to perform different types of music. In this case – traditional Bavarian performance.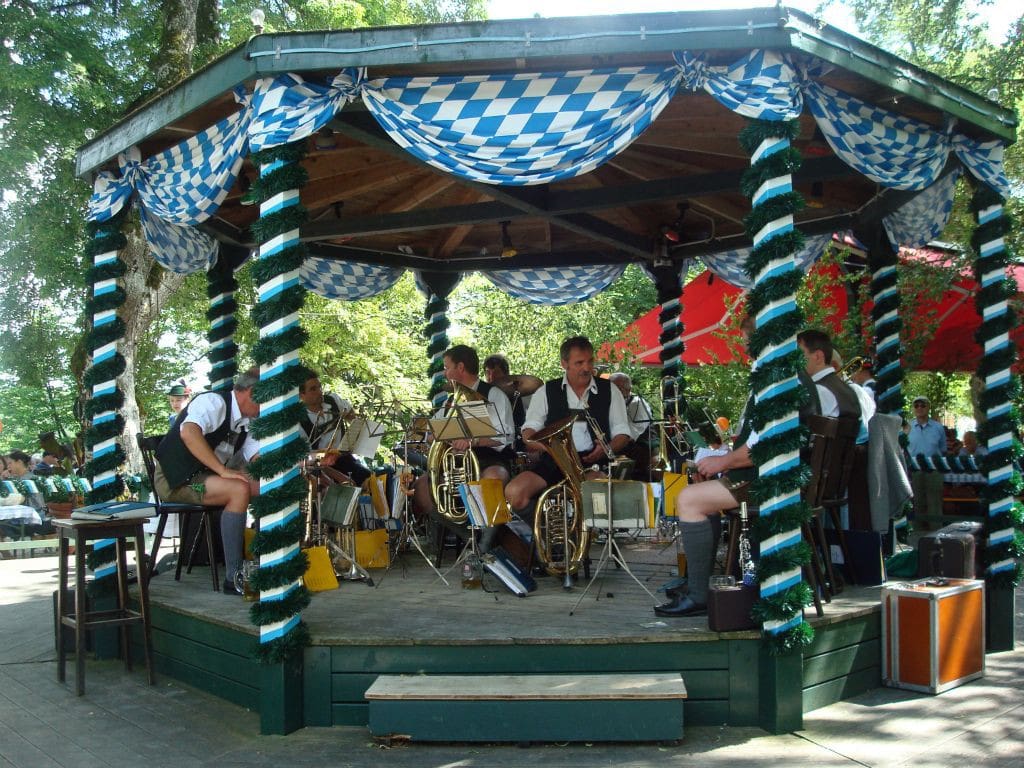 Source: www.kimapa.de
These are only a couple of great beer garden examples! As you know – Bavaria is the land of beer gardens and you can find small and big, fancy and noble gardens for any of your needs and preferences! Visit this amazing Alpine region and discover the Bavarian culture!