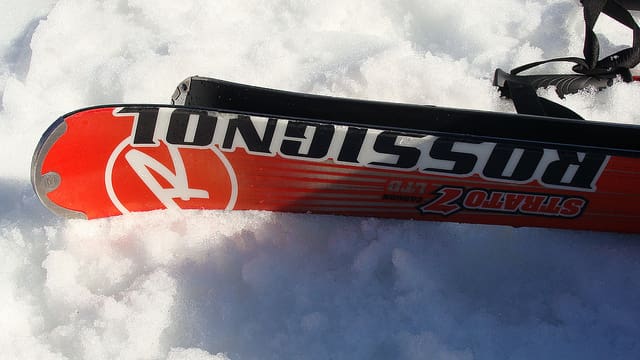 Airline Ski Fees – How Not to Get Stung This Winter
Airline Ski Fees – How Not to Get Stung This Winter
Something that never fails to take ski holiday newbies by surprise is just how much it can cost you to get your skis where you're headed in the first place. It sounds absurd, but play your cards wrong and the price of transporting your gear can be higher than that of your flights and your Grenoble transfers combined…literally!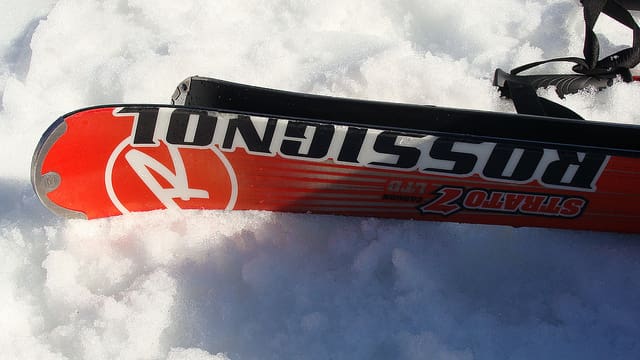 So the best advice is to never, under any circumstances take things for granted and make assumptions. Instead, look carefully at the costs and conditions before getting locked into a booking.
Here's a rundown of the options you'll most likely come across:
Aer Lingus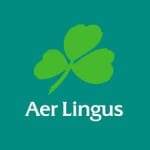 Take the Irish national carrier for a short hop anywhere throughout Europe or the UK and the cost for carrying your skis will be £25, which isn't too bad considering some of the others. Ski carriage is free with Aer Lingus on longer flights, so it's worth looking into this depending on how far you're going.
Air France
Flying with the French national carrier is a pure and simple delight for Alpine ski travellers as a generous allowance for skis and gear is included in the ticket price – you don't pay any extra. That being said, if you breach their weight limits – please check ahead of time – you'll be slapped with a €55 penalty.
British Airways
If your skis are under 190cm in length, you can carry them on a British Airways flight as part of your standard allowance. Go beyond your allowance though and it all becomes a lot less agreeable, with baggage fees ranging from £20 right up to £140 depending on where you're heading to and from. Always book before getting to the airport to avoid even higher charges.
FlyBe
This low-cost carrier charges a flat rate of £30 each way for ski gear, which must be booked in advance via the firm's contact centre.
EasyJet
Another low-cost carrier with a sort of mid-range price for skis, EasyJet charges a flat rate of £27 per item each way if booked online before the flight, while bags added on at the airport will incur a fee of £35 per item per way.
Jet2
Any ski equipment taken on board a Jet2 flight must not be more than 20kg in weight and will incur a fee of £25, if booked in advance.
Lufthansa
There is a free allowance for ski equipment for Lufthansa flights within Europe – those travelling to or from the states or Canada will face charges. If the 23kg free allowance is exceeded in Europe, a fee of €50 per way is payable.
Monarch
Monarch has set its ski fee at a flat rate of £25 for each leg of the journey if you reserve online, or £30 each way if you make the booking at the airport.
Ryanair
You'll be glad of your cheap Geneva transfers if flying with Ryanair as the notoriously not-so-low-cost carrier charges a flat rate of £50 for ski gear for each leg of the flight. This must be booked online or you can expect to pay way more at the airport for the same allowance.
Photo sources: flickr.com/photos/kijasek – aerlingus.com – airfrance.co.uk – britishairways.com – flybe.com – easyjet.com – jet2.com – lufthansa.com – monarch.co.uk – ryanair.com