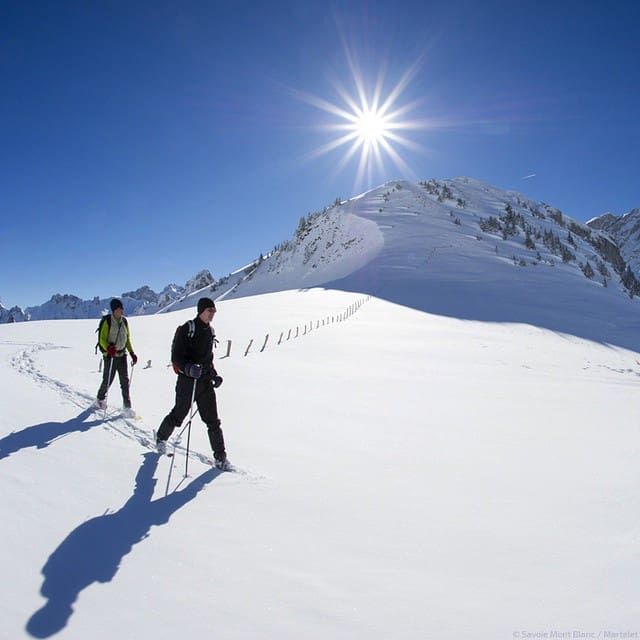 Alpine Resorts To Enjoy Late Season Skiing
Alpine Resorts To Enjoy Late Season Skiing
Early spring is one of the best times of the year to hit the Alpine slopes and crave that extra portion of adrenaline before the season ends. Despite warm and sunny spring weather, snow conditions at many Alpine ski resorts remain pretty good and people are heading to the Alps to enjoy late skiing season. Choosing a ski resort to spend your early-April weekend and get the most out of your spring skiing trip, keep in mind that cheap options may not be that snowsure as you expect. To make your skiing holiday a truly memorable one, take a glance at our selection of TOP 3 best snowsure ski resorts in the French, Italian and Austrian Alps.
Flaine, France
Part of the Grand Massif, Flaine is renowned for its varied terrain, high altitudes and accommodation, especially suitable for groups and families. The skiing venue designed by famous architect Marcel Lajos Breuer is friendly for all ski levels. Divided into two areas, Flaine Foret and Flaine Forum, the vast ski area provides one of the best snow records in the Alps. The resort has a well-developed ski lift system providing easy access to the ski area with connection to Samoëns, Morillon, Les Carroz and Sixt-Fer-à-Cheval. This is a popular place to learn to ski or snowboard and even provides free beginners lifts for those who are making their first steps on the slopes. Freestylers will also find plenty of challenges in the snow parks around the area. For apres-ski Flaine provides plenty of choices to suit any taste – a wide range of places to eat, drink and have fun. If you are not keen on skiing, there are many non-ski activities available to keep you entertained – extreme ice driving or paragliding, ice-skating, curling, sleigh rides or snow shoeing.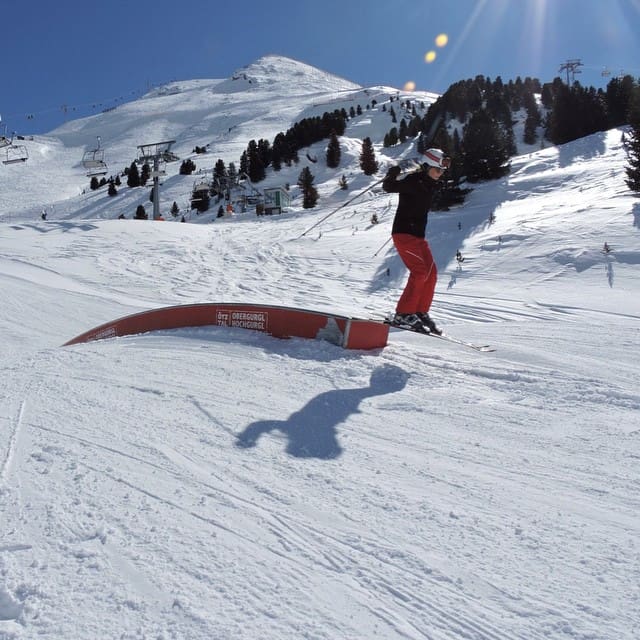 Obergurgl, Austria
The Obergurgl ski resort known for its unique blend of Austrian customs and traditions attracts skiers who come to the Austrian Alps to enjoy superb snowsure skiing terrain, fantastic Alpine atmosphere and spectacular scenery. Nestled in the Oztal Valley, Obergurgl is one of the most famous snowsure resorts to visit late in the season. The resort is family-friendly and provides upmarket accommodation and plenty of slope-side restaurant options to relax and enjoy Tyrolean traditional cuisine and ambiance. Skiing in Obergurgl don't miss your chance to explore the Hohe Mut, a point in the mountains overlooking more than 20 spectacular peaks. The Obergurgl ski resort is a favourite destination for those, who don't like crowded pistes and slopes, but prefer more hassle-free and peaceful atmosphere. Located not far from the Innsbruck airport, the resort is popular among families with children and those, looking for a short break on the slopes. There are several ski schools, where you can start your skiing experience, as well as ski mini club and ski kindergarten. To experience higher altitudes, it is possible to take the Topexpress Gondola and visit neighbouring skiing area with perfect slopes and snow conditions. Freestylers and snowboarders will also find plenty of snowy space to master their skills on the jumps and rails. There are many alternative ways to enjoy the snow besides skiing and snowboarding. You can go ice-skating, curling, horse riding or join a guided hike to explore the snowy landscape around Obergurgl.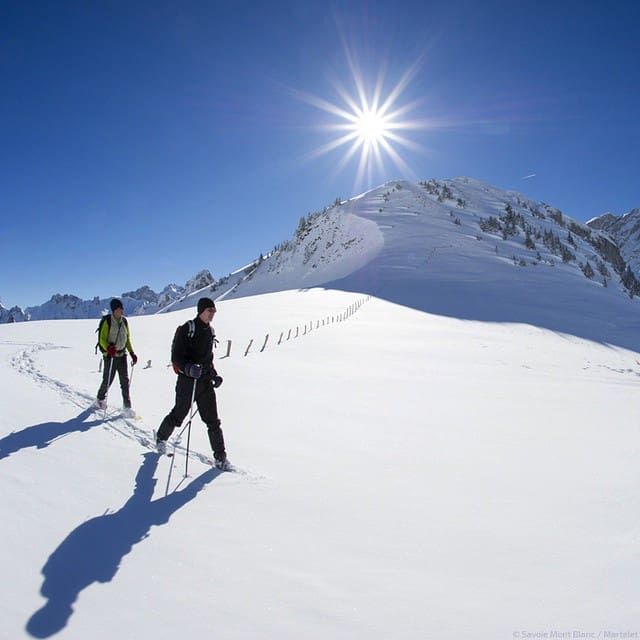 Cervinia, Italy
The Italian ski resort of Cervinia is famous not only for its top-class accommodation and ski area to suit all abilities, but also for its snowsure conditions and deli Italian cuisine known throughout the world. Easy transfer from Geneva airport makes Cervinia one of the most popular ski destinations for Swiss and Italian winter sports fans. The resort boasts one of the most impressive glaciers in the world that provides snow sure skiing late in the season. Cervinia has a good variety of skiing pistes and slopes, as well as snowboarding trails for all levels. Choose red, blue or black runs and get the most from your skiing experience! The resort of Cervinia is famed for its trendy apres-ski activities – bars, restaurants, clubs provide a welcoming atmosphere, traditional Italian food and drinks to suit any taste. To get your aching muscles ready for another fantastic day on the slopes, visit the spa that offers unique moments for relaxation and recreation. At Cervinia, there are many other winter activities non-skiers can enjoy on the snow and in the sun. Why not to try mountaineering, a guided day trip to frozen waterfalls, a speedy ride on a snowbike, become an explorer of the ice caves or simply put a pair of snowshoes and enjoy the powder?!