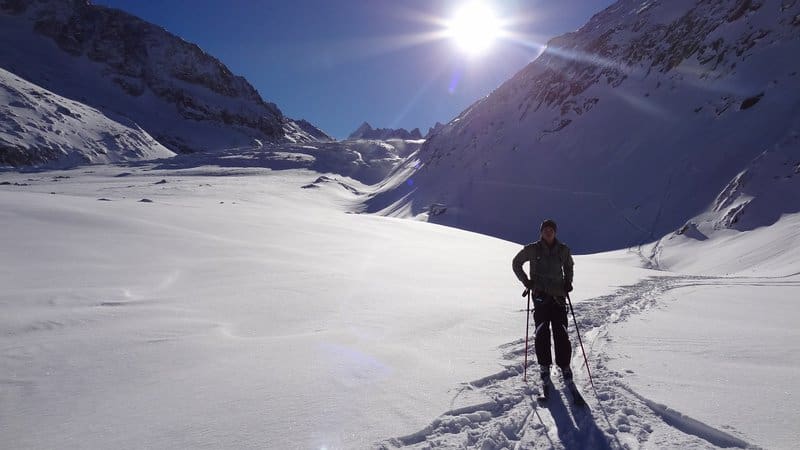 Black Ski Runs – Extremals Are Welcome On Board
Black Ski Runs – Extremals Are Welcome On Board
When you are coming to the Alps and finally hit the slopes, you may notice different grading of pistes – green, blue, red and black. Green color means that this is exactly the place you have to to ski, if you are new to the slopes. Blue colored pistes are for early intermediates, who are able to snowplough turn confidently. Red ones are for advanced intermediates able to link together short radius parallel turns. When you see the red mark keep in mind that some parts of red runs will have a steep gradient. Black slopes are for skiers able to link together consistent short radius turns and vary speed and direction with ease. These slopes will be consistently steep and often have moguls on them. When you visit a new ski area, it is always a good idea to start with the easiest runs, and then, when you feel ready, you may switch to some steeper pistes. But, if you are an expert skier with plenty of experience and all you need is a shot of adrenaline and speed, than black runs are for you! In this article we have summarized some useful information on the most famous, longest and steepest ski runs in Austria and France.
Val d'Isere (France)
Face de Bellevarde (2,900m) with a 972m vertical drop is one the steepest runs in the French Alps. To ski this run you need to be more than experienced and a quick-thinker too. To enjoy the speed to the full you need to feel the slopes. But when you get to the top, the unbelievably amazing beauty will blow you away.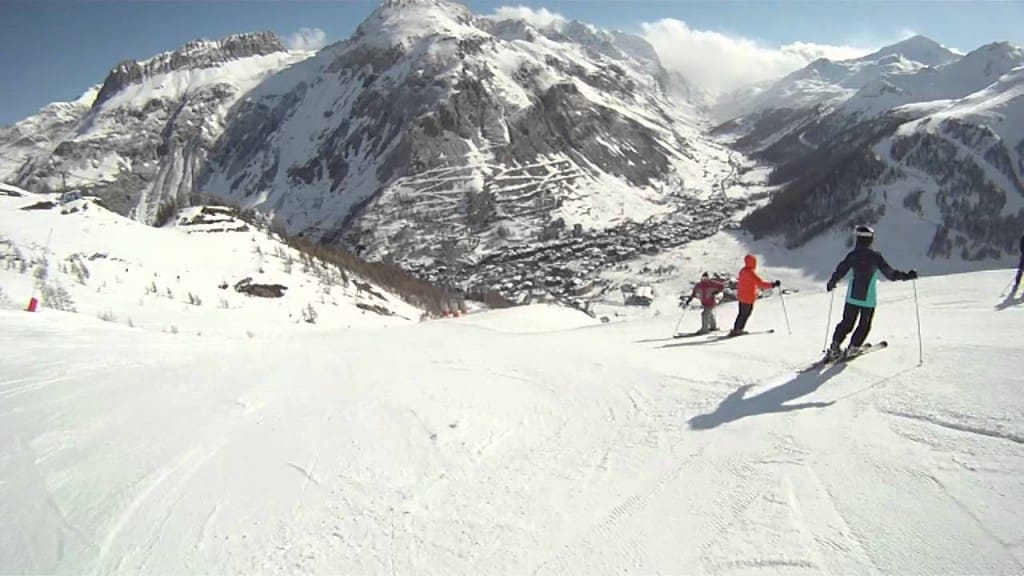 Ischgl (Austria)
Ischgl is one of the famous Tyrolean winter sport destinations in Austria, popular among local and international skiers and snowboarders. The 'Eleven' piste is an 11-kilometre-long ski run. It starts from the Greitspitze at 2,872m, the highest skiable point in the region of Tyrol, and descends to Ischgl at 1,400m. The first part of Eleven is black and suits mostly to advanced skiers. But then the ski piste is consistently red. The medium part of the ski run takes you past the Idalp and on to the town centre of Ischgl.
Alpe d'Huez (France)
Alpe D'Huez is a modern resort best known for its vast sunny skiing terrain and stunning Alpine views. Great pistes covered with reliable, snow are suitable for skiers and boarders of all levels – from beginners to intermediate and experienced professionals. The Sarenne piste stretches from Pic Blanc at 3,330 metres to Alpe d'Huez at 1,860. It is primarily a black ski run, but you can skip the really steep part at the top by skiing off from the Marmottes III. For more thrill and excitement ski through Le Tunnel, a 60m horizontal passage through the rock, ending with the slope falling away to your left when you finally exit the tunnel. It's an adrenaline rush you will never forget!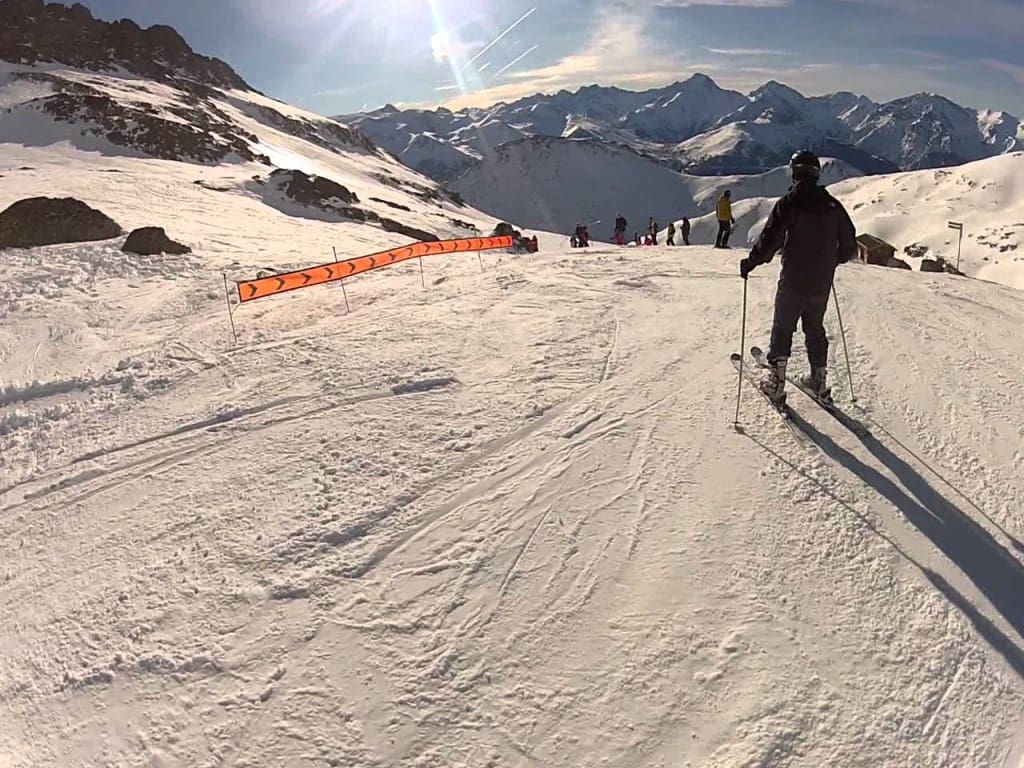 Les Arcs (France)
Taking a cable car to go up to the Aiguille Rouge (3,226m), the highest point of the resort. You can run down to the hamlet of Villaroger (1,200m). Skiing down from the Aiguille Rouge, you will enjoy 8km long run and vertical descent of 2,000m. Classified as black at the top and red in the middle, it is popular among experts and experienced intermediates, who are able to take steep turns. The best recommended time to ski here is morning, as the cable cars and slopes are less crowded.
Pas de Chèvre, Argentière (France)
In fact, this is an off-piste run, known for its passage through a steep and narrow couloir which plummets down thousands of metres below. It looks scary and is suitable for those who are not only ready for a shot of adrenaline, but whose skiing abilities are close to professional. Going to the Pas de Chèvre, it is recommended to go with a person who knows the area.