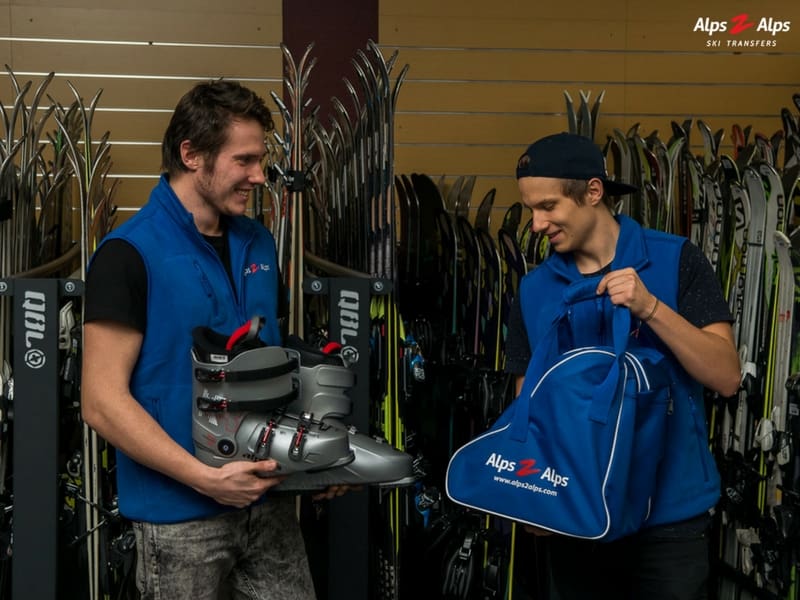 Customer Spotlight: Mr Young's Ski Storage Experience
Customer Spotlight: Mr Young's Ski Storage Experience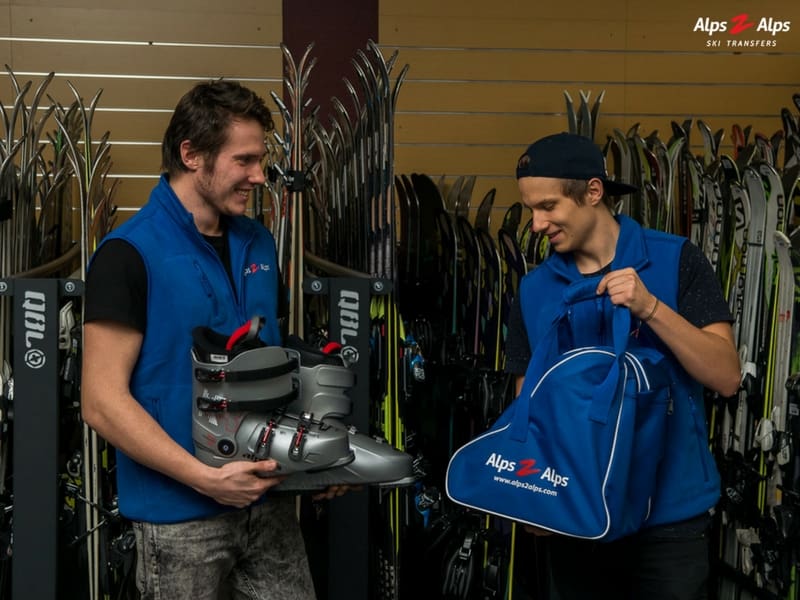 Ever wondered what using our ski storage service is actually like? While we could spend hours telling you what makes us great, we thought we'd let one of our fantastic customers tell you for themselves.
When Mr Tyrrell Young saw our ski storage offer, he was prompted to buy his very first pair of skis. Previously put off by the inconvenience and cost of transporting his own skis back and forth from London, he decided to use our ski storage service, and never looked back!
We take a look at Mr Young's Alps2Alps ski storage experience to give you a glimpse into our ski services.
Travelling to the Alps Made Easy
Some of the main benefits Mr Young shared with us about his experience included travelling to his ski resort stress-free, whilst avoiding extra baggage fees at the airport and saving time on travel….
"Previously I had been put off by the inconvenience and cost of transporting my own skis back and forth from London and so had always rented which, given the cost of ski rental adds quite a bit to a trip."
A regular skier, Mr Young made the most out of our ski storage service with several trips to the Alps….
"I bought a pair of skis in Meribel and, since I was using Alps2Alps to take me back to Geneva airport, I gave them my skis at the end of the trip. 10 days later I flew to Zurich for another ski trip and when we were picked up for the transfer by Alps2Alps there were our skis in the back of the bus!"
"I skied a further two times that season, and my skis were always waiting for me in the van, or the transfer van took a very short (10 minute) detour to their facility."
So, if you want to avoid waiting around at baggage reclaim, leaving your equipment in storage is a handy option.
Give Your Skis Some TLC
Our expert ski technicians are on hand at our ski storage unit to give your ski equipment the attention it deserves.
"They will sharpen and service skis if required at a very competitive price. You just have to let them know by email."
When you leave your skis with us, we'll make sure they're thoroughly clean, dry and waxed before storage. If they need any repairs, we'll let you know.
Value for Money
Don't get caught out by excess baggage fees at the airport and leave your skis in the Alps!
For regular skiers, buying your own skis can pay off in the long term, as Mr Young found out…
"I am now on my third season with these skis and the service means that they have more than paid for themselves"
Friendly & Reliable Service
"I have now been using Alps2Alps for four years and have found their staff both courteous and entirely reliable. As a result, I have recommended them many times and none of my friends have been disappointed using them. That is high praise these days!"
As you can see, Mr Young experienced first-hand the friendly and helpful nature of the Alps2Alps team. We do our very best to ensure all of our drivers are ready to pick you up on time and take you to you resort in comfort.
Excellent Customer Reviews
"The ski storage service really is excellent as is their ski transfer service. As I hope you can see, I am a genuine fan of this excellent company!"
It's not just Tyrell that's a fan. We're very proud of our excellent TripAdvisor rating and 5 star Google reviews!
What Does the Alps2Alps Long Term Ski Storage Include?
Thinking of making the most of our ski storage service? Here's what you can expect as part of the package;
Free for Alps2Alps ski transfer customers
Unlimited collections from Geneva airport
Expert maintenance from our ski technicians
Storage of skis and snowboards for 1.5 years
Delivery to your home (within the UK and EU) for 50 €
Store boots and helmets for an additional 25 €
For non Alps2Alps ski transfer customers, this service is available for 120 €
How Does The Ski Storage Service Work?
Using our ski storage service is easy.
At the end of your trip, send us a message before leaving your equipment with your transfer driver.
Travel home without the burden of carrying heavy skis while your driver transports your skis to our secure storage unit in Albertville.
To collect your equipment next ski season, let us know before you arrive and they'll be ready and waiting for you at the airport.
Why Choose Alps2Alps?
If you're heading to the Alps this season, a reliable ski transfer can save you time, money and help you get the most out of the slopes.
A ski transfer from us includes;
Experienced drivers
24/7 customer service
Family friendly service (including child seats on requests and spacious vehicles)
Modern & safe fleet of cars
Fantastic deals and offers, including kids ski free, cheap midweek transfers, group transfer discounts and seasonal sales
Book Your Ski Storage with Alps2Alps
Ready to start planning your next ski trip in the Alps? With excellent snow conditions, world-class resorts and lively night-life- we don't blame you!
Book your long-term ski storage today for a hassle-free holiday on the slopes.