First-Time French Alps Snowboarding
First-Time French Alps Snowboarding
Snowboarding and skiing may share the same basic gravity-based movement principle, but when it comes to the skills needed to take part, the two are different as chalk and cheese.  It never fails to surprise and indeed amuse as to how many well-versed skiers strap on a board for the first time and expect to instantly be the next Drew Tabke, only to find it near impossible to travel a yard without bruising their behind.
This should come as comfort to any nervous first-timers wondering how to get started, but as is the case with most sports of a similar nature, it usually doesn't hurt to be thrown in at the deep end…so to speak. As such, instructors all over Europe agree that when it comes to getting into snowboarding for the first time, there's really no better place in the world than the French Alps.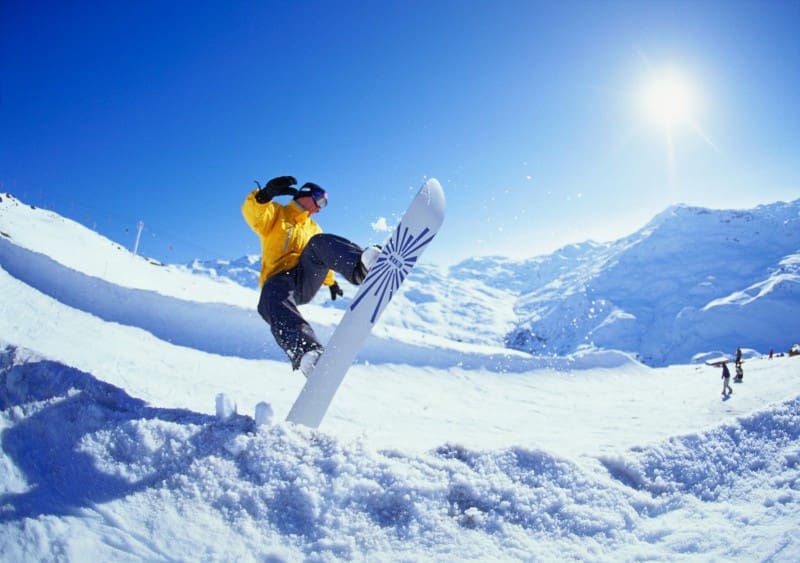 When to Go
Opinions differ of course, but most would agree that February is one of the best months of the year to avoid the crowds, cut costs and make full use of guaranteed cold and snowy weather – a perfect recipe for snowboarding. The freshness of the powder is perfect for those likely to find themselves landing on the derrieres on a regular basis, while temperatures are certainly nippy, but not quite as biting as those of December and January.
What to Take
Chances are that any and every resort a traveller chooses in the French Alps will have stores and rental offices for every single piece of clothing and kit needed. However, if looking to keep costs down when just getting started, stick with the rental option for pretty much everything apart from a good pair of snowboarding boots. The reason for this is the way in which it is essential to ensure a 100% ideal fit in order for ankles to be properly supported, so during the time when injuries are most common, it's best not to take chances. Other than that, make sure to bring along gloves and a jacket – goggles and helmets are largely optional, depending on age.
Boards
There's a very good reason NOT to go investing in a board before having a lesson first – chances are you'll have no idea what the best board is for your size, shape, weight and style. However, renting over the course of just a week can sometimes end up costing more than buying a pretty decent board outright, so the best advice is to speak to an instructor and ask them which board you should go for – then buy it as soon as possible.

Instructors
Some like to argue that they really don't need an instructor – sensible people argue otherwise. The thing is, all the confidence in the world cannot make up for a few basic principles of the sport and various health and safety issues to clear up. These are things that cannot be picked up or stumbled upon by accident, therefore in order to take to the slopes without endangering yourself or those around you, an instructor should at first be considered mandatory.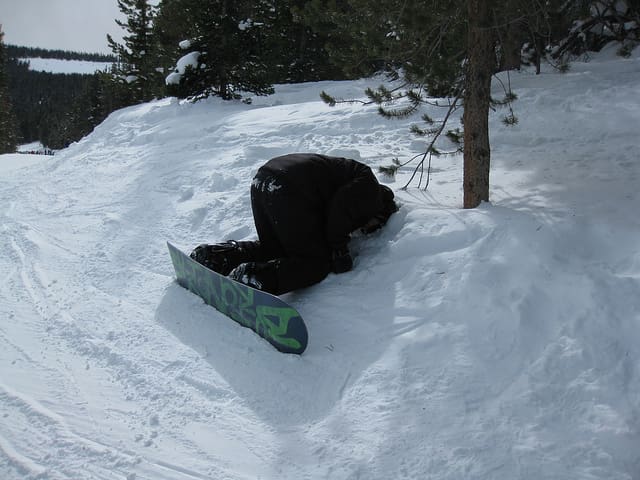 Where to Head
The French Alps are full of amazing resorts for snowboarding, but for beginners there are few better places that Chalet Le Yeti and Chalet Shufu – both in the Portes du Soleil region.
Photo sources: commons.wikimedia.org – flickr.com/photos/btard – en.wikipedia.org