How to Get Your Kids Into Skiing
How to Get Your Kids Into Skiing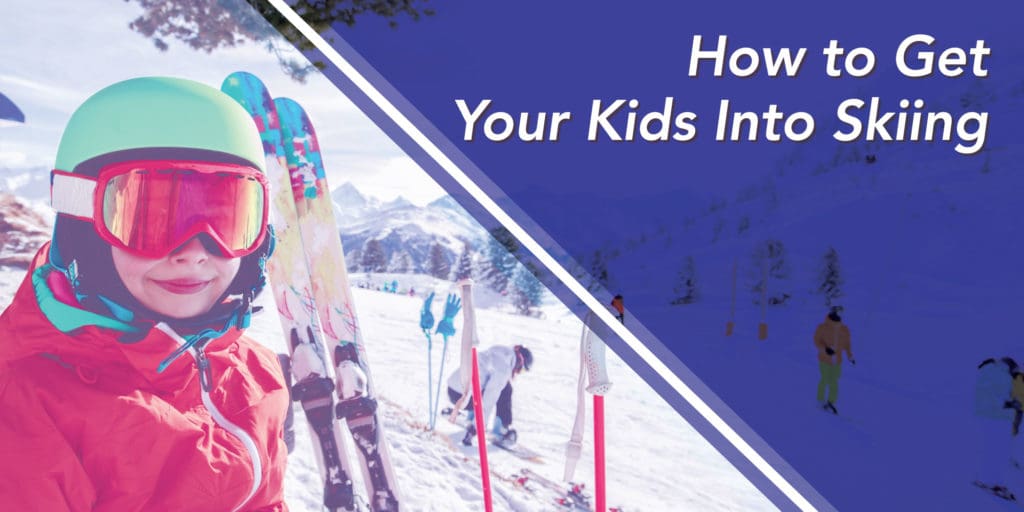 Are your children taking a while to warm to the slopes?
Skiing can be tough on kids! The weather is cold, the transfers are long, and it's likely that 'ski school' doesn't sound very appealing to young ears.
To try and help, we've put together some advice on how to get your kids into skiing.
Don't be pushy
To get kids into skiing, the key is to ensure the enjoyment-factor is there. If they don't want to try something- don't make them! Perhaps let them watch you to see how it's done. Remind them that making mistakes is normal and all part of the learning process.
Allow them to learn from you in a fun and interesting way, but don't be overly pushy.
If they're scared of hurting themselves, remind them that snow is a soft landing, remind them that falling is natural.
Let them practice
If your kid's nervous about their first time on the slopes, or have had a previous bad experience, consider taking them to an indoor dry slope to practice.
Dry slopes are a great way to learn the technique, so the real-thing is less daunting.
When practicing, allow them to do it in their own way. Don't correct every tiny mistake they make, this can really take the fun out of things.
Think about more than the slopes
To help you talk up your ski holiday, tell them about the alternative activities. After all, skiing isn't the only thing on offer in the Alps!
From ice-skating to dog sledding, there are a wide range of winter sport activities that should get children excited for your ski holiday.
Get them lessons
Want to increase your child's confidence on the slopes? Get them lessons!
Don't teach them yourself, it's a huge responsibility. The expertise of an instructor is invaluable.
Skiing without lessons isn't a good idea if you want to encourage your kids. While, at first 'ski school' doesn't sound like much fun, lessons are undoubtedly the only way to ski well.
Also, once they begin lessons, they'll quickly realise how much fun they can be – it's nothing like school!
Get them the proper equipment
For children, skiing holidays can be ruined by the cold. Make sure you've packed warm clothing so they can actually enjoy the slopes.
Also, uncomfortable boots are sure to ruin their day! Ski boots aren't like normal shoes, make sure their boots are fitted correctly. It'll give them the best chance to enjoy skiing.
Sacrifice some of the adrenaline
Chances are, if you're looking to get your kids into skiing, you may have to forgo some of the more exhilarating black runs.
While heli-skiing provides thrills which get even the most expert skiers excited, this might have to wait until your children are more excited about skiing.
You can't abandon your kids on the slopes so you can go thrill-seeking! Of course, once they're older and more confident, they'll be joining you on the black runs.
Remember childcare options
If you're accompanied by very small children, think about the resort's childcare options.
Most ski schools offer day-care facilities. This will allow you that precious bit of freedom on the slopes! We recommend Espirit for childcare and ski lessons, which run at many major resorts in the Alps.
Have fun yourself
Fun is infectious! If your children see you enjoying yourself, they'll start to have fun too.
Make a joke out of things! Tell them about times you've fallen flat on your face or tripped off a ski-lift. If they know you've had accidents, it might make them feel better about their own. If they make a mistake- laugh about it!
Keep the compliments coming
How to get your kids into skiing? Compliment their technique! When they do something well, make sure they know about it. Don't just shout pizza and French fries at them!
Positive reinforcement is key to making your children confident on the slopes.
Ask them to be the teacher
Want to inject a little confidence? Ask them to teach you how to do something.
If they feel like they're constantly being told what to do, it might put them off skiing. Letting them do a bit of teaching will make them feel special.
Do what you can to ensure they don't put themselves down for their mistakes. Mistakes are natural. The best way to do this is to ask them to correct your technique using the skills they learnt at ski school.
Make the transfer fun
Of course, an inevitable part of skiing is the travelling. A flight followed by a transfer is enough to put any child off a ski holiday! Worry not! There are plenty of ways to entertain your child while travelling.
Looking for a reliable, convenient transfer? Trust Alps2Alps for safe and affordable transfers from every major airport in the Alps to all resort destinations. Find out more about our low-cost airport transfers here.