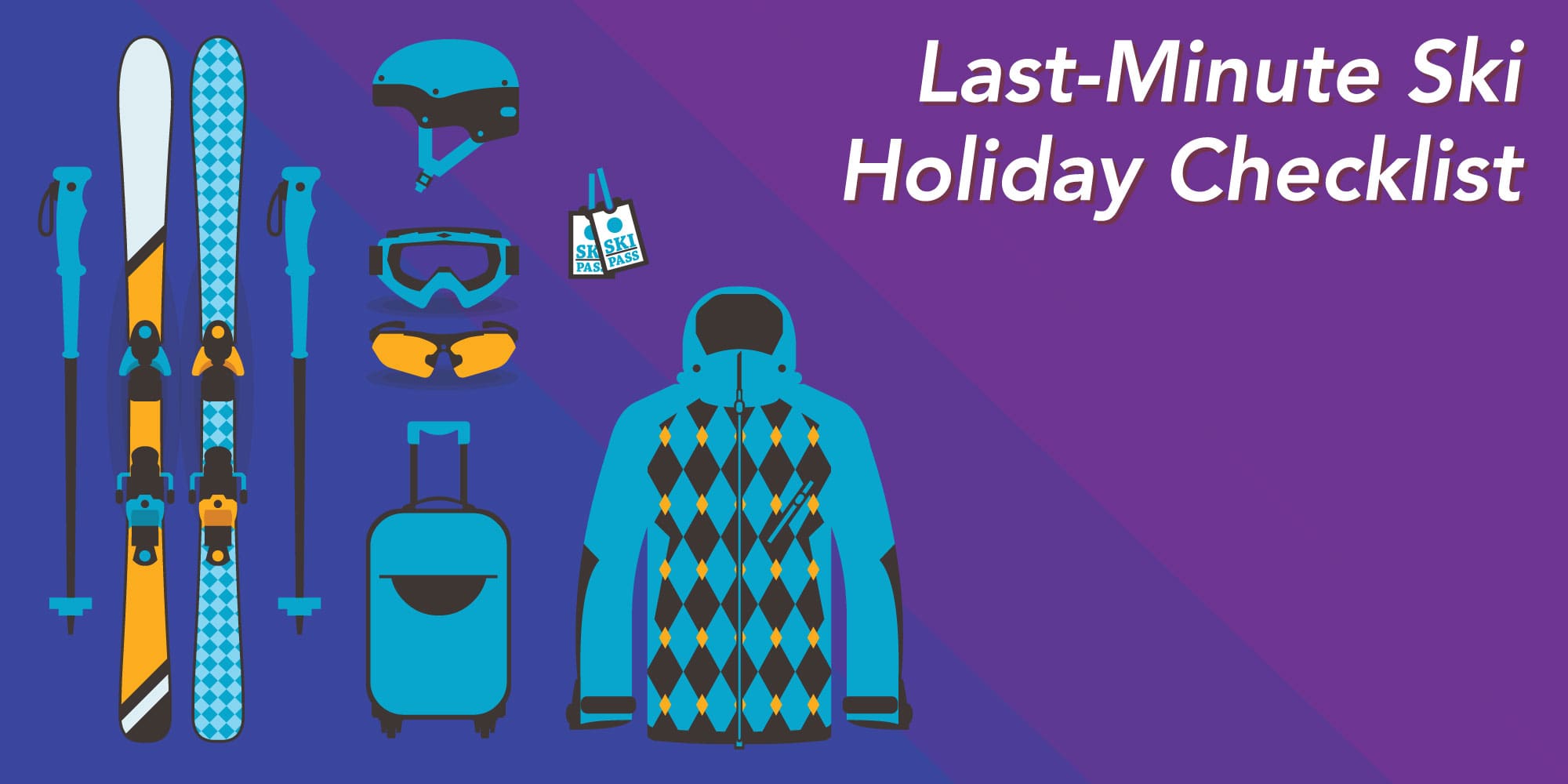 Last-Minute Ski Holiday Checklist
Last-Minute Ski Holiday Checklist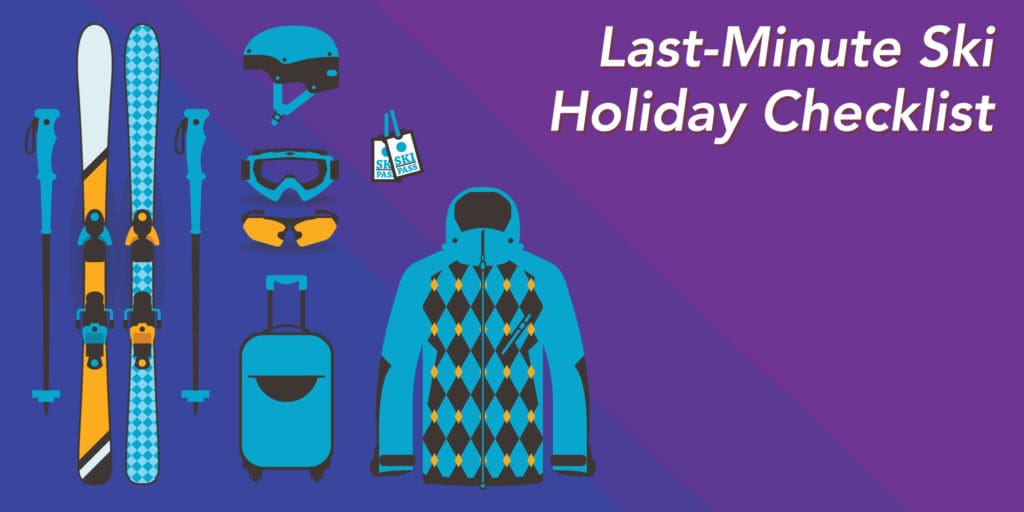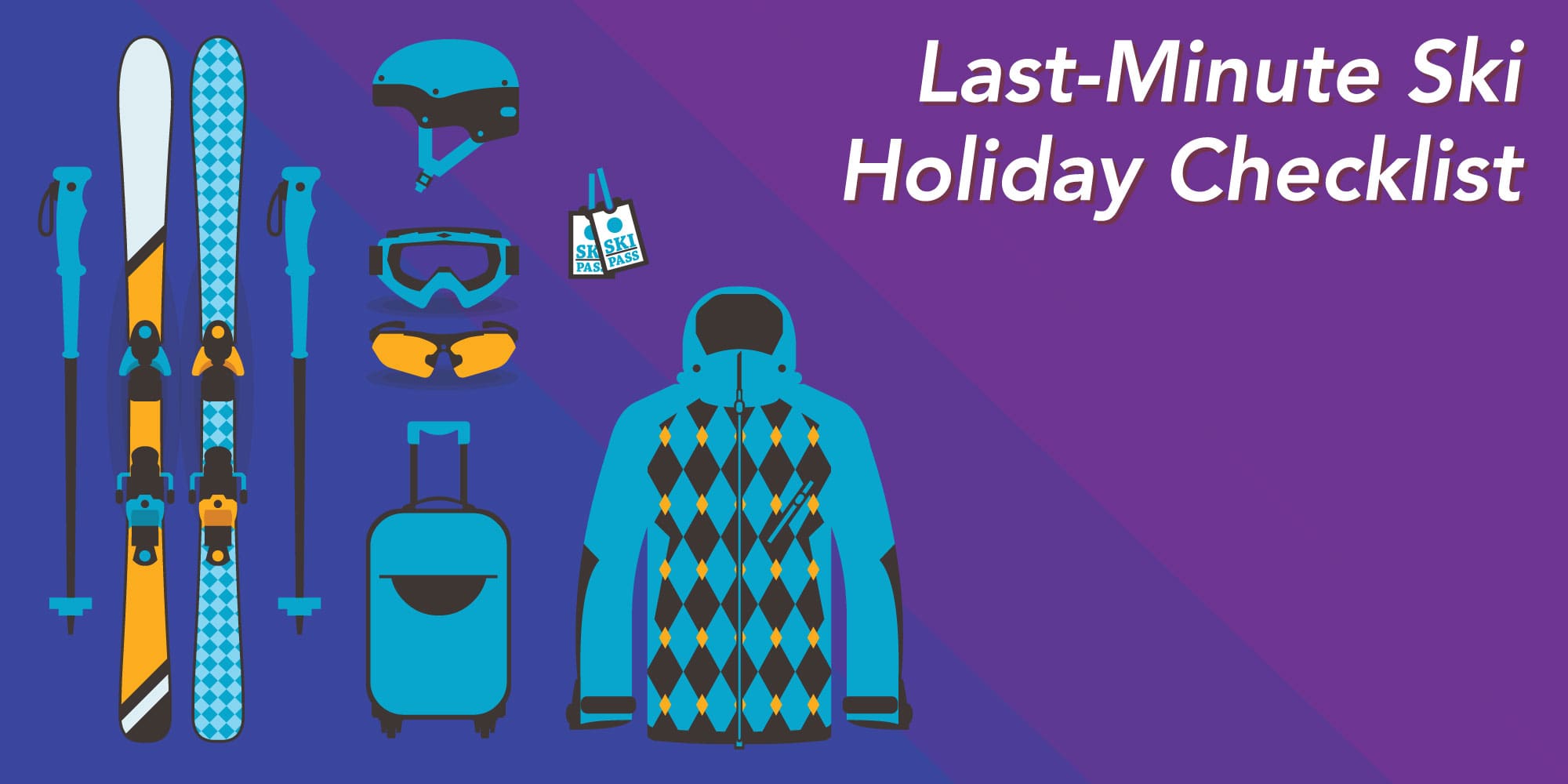 Off on a spontaneous skiing holiday? We're all guilty of forgetting things, especially if you don't have much time to get prepared.
To try and help, we've put together our last-minute ski holiday checklist, to ensure you have the best time on the slopes!
Which ski resort is for you?
If you've been tempted to book a last-minute ski holiday, it's time to work out which resort you'd like to go to.
Every holiday offers something different, so pick your resort based on what's right for you! If it's your first-time skiing, ensure that you have chosen a resort that offers a variety of easier runs and ski schools.
Seeking an adrenaline-packed holiday? Choose a resort with plenty of black runs!
If you're travelling in a large group, ensure you pick a resort that has something for everyone. It can be hard to keep everyone happy- so do your research first!
Best ski resorts for children
Travelling with children? You may have to sacrifice some of the dangerous black runs for child-friendly slopes and plenty of off-piste activities.
Courchevel is known for being a great all-round resort, as it's part of the world's largest linked ski area- the Three Valleys. The transfer times are easy too!
Best ski resorts for après-ski
If your holiday is largely based around the bars and restaurants on offer, make sure you choose your resort with the après-ski in mind.
Whilst every resort in the Alps is great in its own way, for après-ski, some resorts are better than others!
Lift passes
When choosing your accommodation, ensure you consider lift passes. The larger, more famous resorts will charge more for them! If you're a beginner, lifts are often free.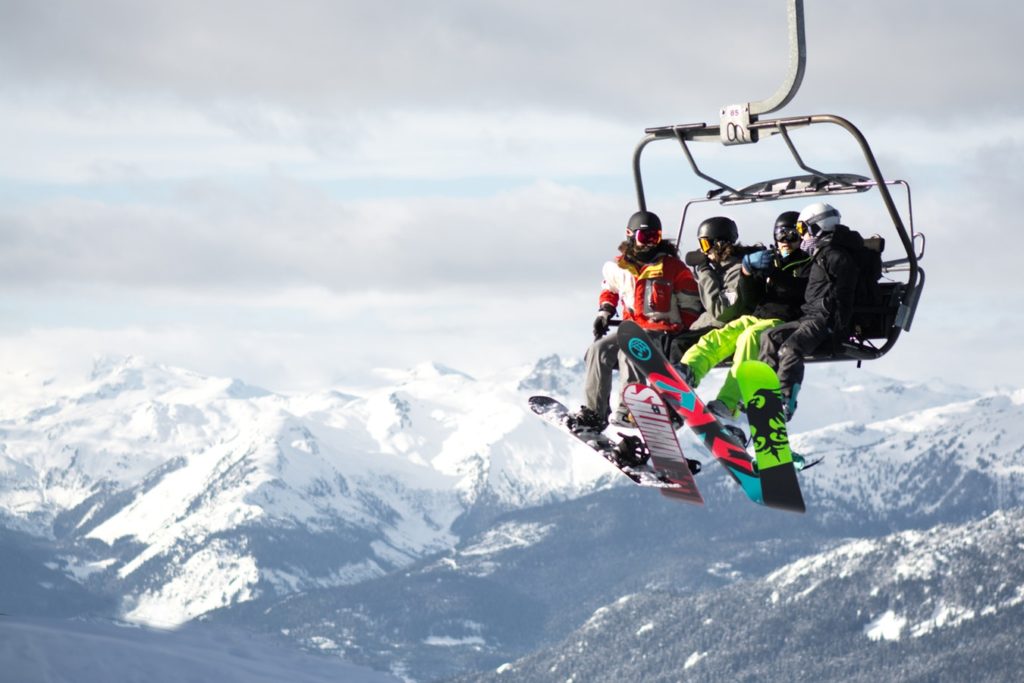 Ski holiday accommodation
Booking skiing accommodation last-minute doesn't have to be stressful! Once you've worked out which resort you're going to, you can start getting excited.
Do you want your accommodation to be near the slopes?
Do you fancy a short commute to the shops?
Or, perhaps you're hoping to be as close as possible to the bars and restaurants. These are all things to consider when booking your accommodation!
From hostels to catered chalets, there's a wide variety of accommodation on offer. Therefore, it's important to work out your budget and what's best for you.
Booking your flights
Booking flights in advance gives you the best chance of securing deals and reasonable prices.
However, it's still possible to save money last-minute!
Flights and transfers are significantly cheaper if you're travelling midweek.
Also, ensure you double-check your baggage allowance, as ski-gear can be heavy!
Bring your own equipment
You need to check with your airline if you're allowed to take ski equipment as part of your luggage allowance.
Whilst it may not be cheaper to fly with your own skis, if you're doing so, it's important to be prepared for what's involved.
Hire your skis
Don't own your own skis?
Be prepared to hire your equipment beforehand.
Booking your skis in advance will save you money and help you avoid the queues of the ski store.

What to pack on a ski trip
It's safe to say packing isn't going to be the highlight of the holiday. However, it's worth ensuring you have everything in order so you can make the most of your ski trip!
If it's your first-time skiing, we recommend borrowing as much as you can.
Skiing accessories
When thinking about what to take on a ski trip, there are some essential accessories you'll need to bring with you.
Sunglasses
Despite the cold weather, it gets sunny on the slopes! Sunglasses are easy to forget about, especially if you've packed yours away for winter.
Ski gadgets
If you're looking to constantly improve your technique, remember all your gadgets! From lightweight activity trackers to cameras, technology is an ally while skiing! Portable phone chargers are a must if you want to video yourself skiing, or perhaps use a skiing app to help you on the slopes.
Gloves
This might sound like an obvious one, but if you're rushing around last-minute, you might forget about them in the excitement!
Ski clothing
From heavy sweaters to waterproof jackets, it's important to stay warm on the slopes! Again, it may sound obvious, but bringing all the correct ski clothing is essential.
You don't want your holiday ruined by the cold- or having to buy kit you already own!
Miscellaneous essentials
It's important to look after yourself on the slopes! We recommend packing:
• Sun cream- yes, it's possible to get burnt even while skiing!
• Ibuprofen gel
• A first aid kit
What about insurance?
If you're looking to venture off-piste and attempt some of the more daring activities, consider getting insurance. Also, some winter-sports policies will protect your equipment in the event it's stolen.
Have you booked your transfer?
Last but not least, no last-minute ski holiday checklist would be complete without the transfer! Have you booked yours yet?
Alps2Alps offer safe and reliable transfers from every airport in the Alps to all major resort destinations. Find out more about Alps2Alps low-cost transfers here.