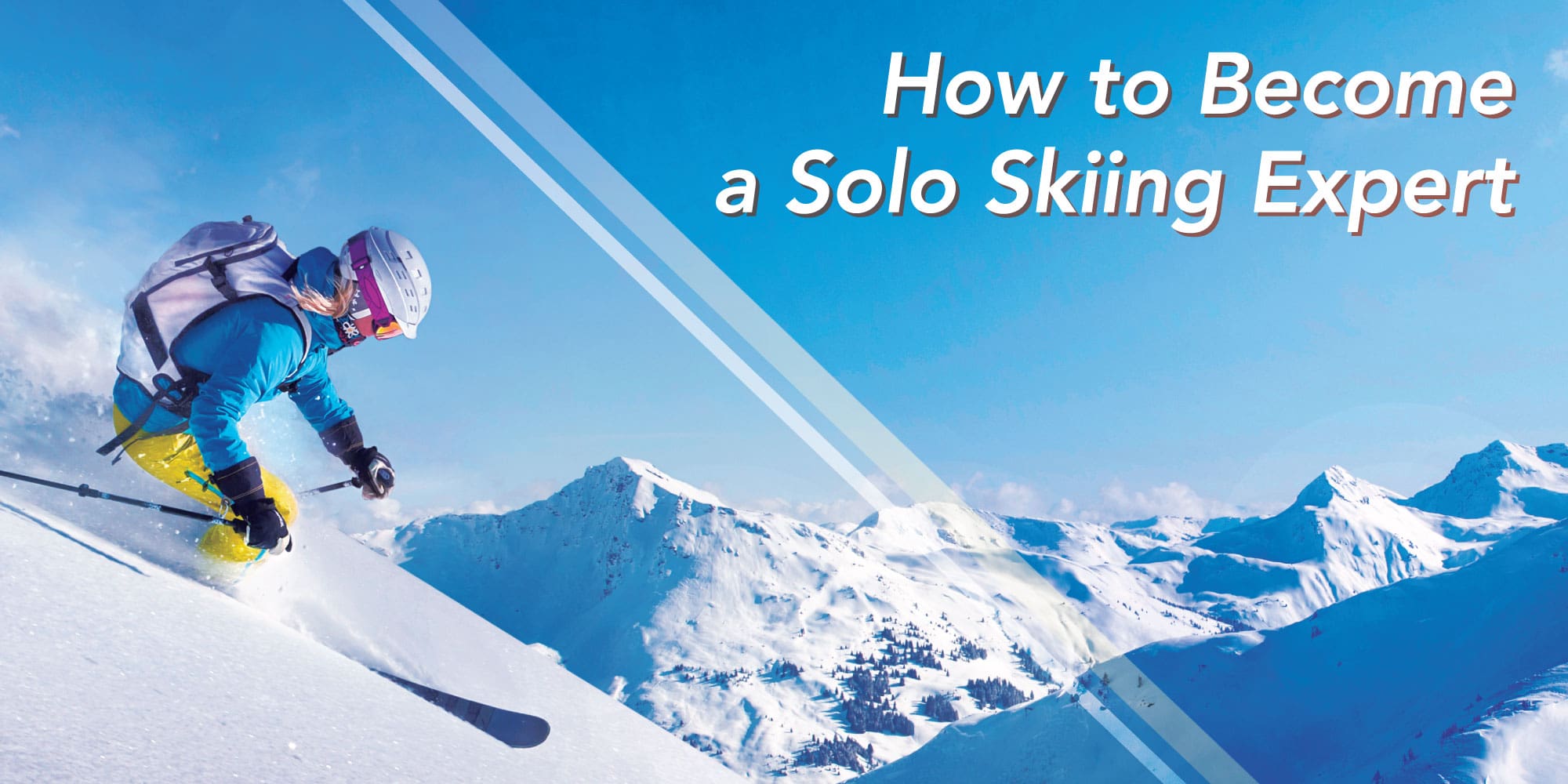 How to Become a Solo Skiing Expert
How to Become a Solo Skiing Expert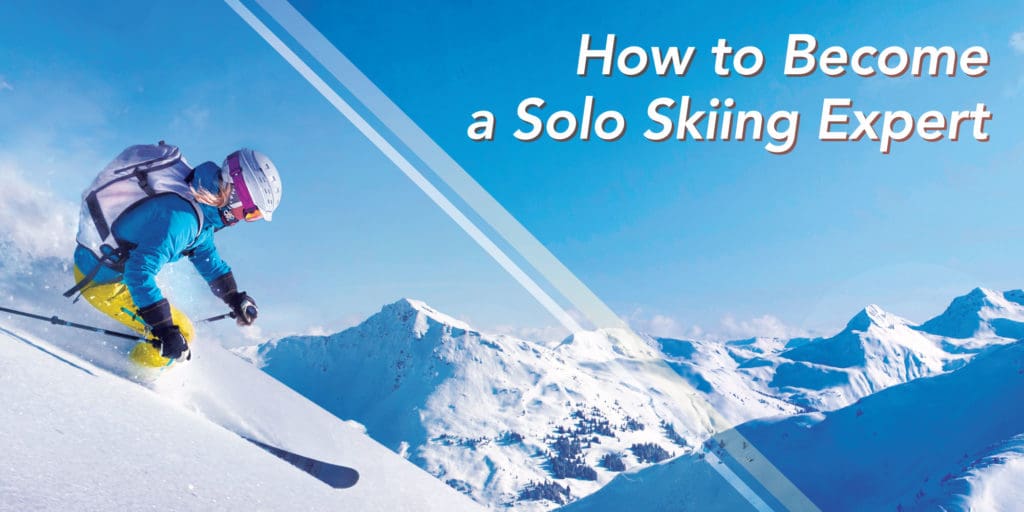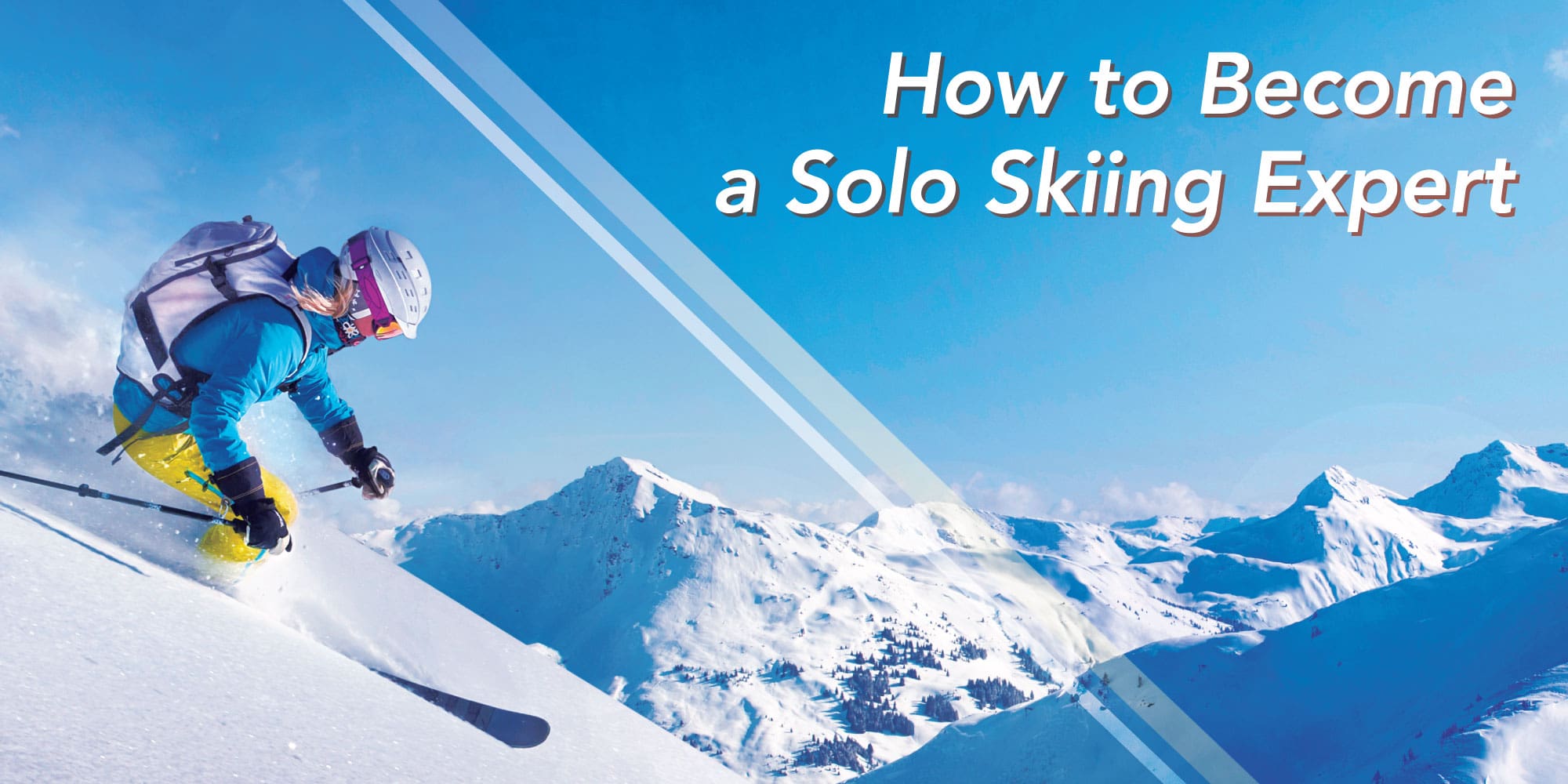 Sadly, not all of us are surrounded by others who share our love for skiing.
If the slopes are calling your name and you can't resist the temptation, you might be considering going alone.
The only problem is: how to go about it? Here's how to become a solo skiing expert in no time.
Meet New People
'Solo' skiing doesn't mean you'll be alone. In fact, it often means quite the opposite.
When skiing solo, you're encouraged to get out there and meet new people. When travelling with others, it can be tempting to stay in your crowd. Solo skiing gives you the chance to break free from this!
Join a ski forum
Ski forums are great places to pick up tips. For solo skiers, these forums can be a lifeline!
Snowheads has a forum dedicated to solo skiers! You may find some skiers heading to the same resort as you, as many people search for roommates or buddies.
A Solo Skier's Guide to Après-Ski
If you really want to make the most of your solo ski trip, throw yourself into every experience!
Après-ski is undoubtedly the best way to meet new people. Your ski holiday wouldn't be complete without it!
If you're nervous about turning up to après-ski alone, don't be.
If you meet a nice group of people on the slopes, ask to join them at the bar later.
With the lively atmosphere and drinks constantly flowing, there'll be plenty of people willing to welcome a solo skier into their group. Confidence is key!
You won't be the only one on a solo skiing holiday either, you can even join groups for singles ski holidays! Purely dedicated to meeting new people.
Benefits of Being a Solo Skier
There are plenty more perks to being a solo skier!
Travelling alone gives your holiday total freedom. You don't have to play by anyone's rules, just your own!
Realistically, you can't chat to your friends much while you're on the mountain anyway. Plus, when you're a solo skier, you won't be waiting around for anyone at the bottom!
Your holiday will run at your own pace. If you fancy a more relaxing trip, you can take time for yourself whenever you feel the need.
Or, if you're looking to push yourself with more daring activities like heli-skiing, you can! Your holiday is yours and yours alone.
How to Keep Costs Down
Of course, if you're travelling alone, you won't be able to benefit from any group deals or bundles.
But, there are ways to save money! Being thrifty should be part of your solo skier nature.
Do your research
When going skiing on your own, do a little price hunting. Don't go with the first deal you find!
Be sure to shop around!
Book early and off-peak
Thinking about booking your trips to the Alps? Don't hesitate! Booking early will save you a serious amount of money.
Booking midweek will also help keep costs down, for both flights and transfers.
It's also advisable to travel during off-peak times, as resorts put their prices up in the school holidays.
Don't buy your equipment
It's a myth that travelling with your own skis is always cheaper.
Bringing your own ski equipment can be more hassle than it's worth! Plus, some airlines don't allow skis as part of your baggage allowance, so you'll be charged more.
We recommend borrowing as much ski gear as you can! If your friends aren't joining you this year, they won't be using their equipment. Use this to your advantage!
Also, there are plenty of ways to save money in the rental shop. Don't be afraid to ask for free things!
Resorts for Solo Ski
There's a surprising amount of accommodation options out there for solo skiers. The Alps have something for everyone!
Most resorts offer accommodation for solo skiers, often at no extra charge. From single rooms to hostels, you're sure to find something to suit your holiday.
Some resorts have hostel-like accommodation, allowing you to meet new people, without charging you for supplements.
Chalet Hotel Moris in Val d'Isѐre, France offers relaxed, adults-only accommodation, and is popular with solo skiers.
It's advisable to book during off-peak times, as you'll be charged less!
Don't Forget to Have Fun
Most importantly- have fun!
Try not to get caught up in the idea that you're 'alone'. You'll be surrounded by people, many of them solo skiers themselves.
If you don't make the most of your ski trip, you won't enjoy it – simple as that.
Tempted to embark on your solo adventure? Trust Alps2Alps for affordable, reliable transfers to and from the airport. Find out more about our low-cost transfers here!