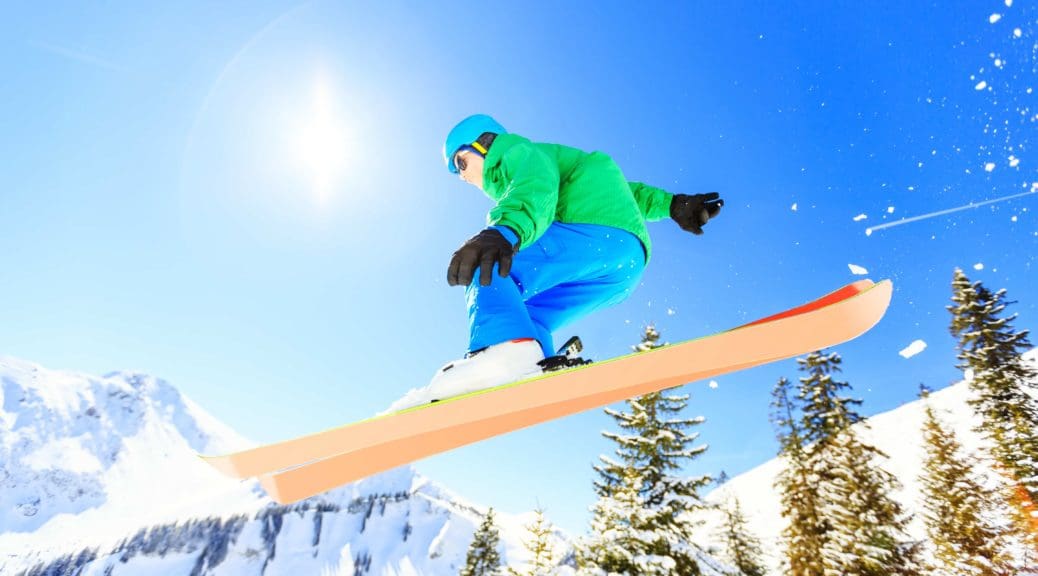 How to Ski Black Runs: Skiing Tips for (Almost) Experts
How to Ski Black Runs: Skiing Tips for (Almost) Experts
Think you're ready to take your skiing to another level? If you're an experienced skier thinking about attempting a black run for the first time, we've got some handy tips.
Our guide on how to ski black runs includes techniques, safety tips and the best runs to practice on in the Alps.
So, what are you waiting for? Get reading and be one step closer to mastering the hardest blacks on your next skiing holiday!

What's A Black Run in Skiing?

Let's get back to the basics for a minute. A black run is the hardest rating you can find in Europe, beating green, blue and red to top position and is only suitable for advanced skiers.
Not only are these slopes steep, they can also be icy or feature super challenging terrain and obstacles.

What Makes a Black Diamond Ski Run?

It's important to note that when we talk about black runs, we're referring to European ski slope safety ratings.
Black diamond run skiing is what red run skiing is called in North America. Across the pond, red runs are often classified as black diamond or double black diamond.

How Steep is a Black Ski Run?

A black ski run typically has a gradient of 40% (22 degrees) or above. These steeper slopes beat red runs which don't exceed 40% and blue runs which have a gentle gradient of less than 25%.

How Do You Ski a Steep Slope?

Steeper slopes require a higher level of experience, skill and concentration (not to mention bravery!).
The main things to consider are;
You need to be confident at regulating your speed
And performing short, fast turns
You need to have good edge grip
And great balance
Advanced ski slopes also require good overall fitness as well as lower and upper body strength.

Am I Ready to Ski on Blacks?

It's no secret that skiing can be a dangerous sport, and black runs in particular come with added risk factor.
Before you get on that ski lift, it's important to ask yourself some vital questions to work out if you're ready to ski black runs;
Do you have a good fitness level?
Can you pole plant?
Can you perform several short, sharp turns?
Can you confidently control your speed on all terrain?
Are you experienced at skiing on all terrains at speed?
Do you feel relaxed skiing more challenging reds?
Can you easily get back in rhythm after a slip up?
Do you feel comfortable skiing in all conditions?
Can you control pressure, edge and rotation with ease?
Can you change your turn shape on demand?
If you don't think you're quite ready to take on the blacks, our blog on how to ski red runs will help you on your way to greatness.

What Equipment Do I Need for Black Run Skiing?

While it's not a requirement to use specialist equipment on black runs, it is important to have sharp edges to give you extra grip on icy patches. That's why getting your skis tuned regularly is always a good idea.
The main thing to consider when choosing the right skis, is how easy it is to turn. Skis that turn upwards at each end are great for turning. Go for a high-performance ski that works on varied terrain.
Don't fancy lugging your bulky ski equipment through the airport? Save time, effort and money by opting for the Alps2Alps ski rental service. We offer a wide range of skis, including lightweight models with excellent edge grip such as the Atomic Vantage 79 TI as well as all mountain skis.
All the ski equipment we provide is of premium quality without the price tag, and our expert technicians will be on hand to help you find the right fit.

Skiing Tips: Learning to Ski Black Runs

We've gathered some essential tips for learning to ski black runs…

Refine Your Fitness

Being out on the mountain all day is tiring. The first thing to think about when preparing to ski a black run is your stamina and fitness.
Start by training in the months leading up to your ski trip with a mixture of cardio, strength training and flexibility exercises such as Yoga. Feeling strong on the slopes will give you the confidence to attempt more challenging runs.

Controlling Your Speed

When skiing steep black runs, it's essential to be able to perform quick, short turns to maintain a controlled speed. Practice your turns on the reds and focus on positioning your skis away from the fall line on steeper parts to slow your speed.
Working on your rhythm will also help with your control.

Ski Edging 101

Black runs often feature ice and obstacles. Practice using the edges of your skis to maintain balance and minimise side slipping.

Expert Ski Lessons

Attending a ski school or taking a few private sessions with a ski instructor can do wonders for your technique, no matter how experienced you are. Before you dismiss lessons for beginners, remember that even the champions have coaches!

What is the Hardest Ski Run in the World?

The Alps are home to a number of thrilling black runs across France, Italy, Austria and Switzerland.
Here are some of our favourites;

Sestrière in Italy

Number of black runs: 42
Sestrière ski resort in Italy is part of the 'Milky Way' ski area, which boasts over 900km of downhill skiing. The Mount Sises World Cup and World Championships giant slalom run is a particular favourite among expert skiers and offers a serious adrenaline rush.
Getting there: Milan to Sestrière transfers take around 3 hours depending on traffic

Sölden in Tyrol, Austria

Number of black runs: 31
With a massive 31% of its pistes dedicated to advanced skiers, Solden makes a great resort to try out black run skiing. Reliable snow cover, vibrant nightlife and the Black World Cup race piste are all big draws for experienced skiers looking for fun.
Getting there: Innsbruck to Solden transfers take approximately 1 hour

Lauterbrunnen in Switzerland

Number of black runs: 22
Famous for its exciting off-piste routes, Lauterbrunnen in Switzerland is also home to challenging advanced runs from the Schilthorn summit into Mürren. Don't forget to check out the revolving restaurant from the James Bond films!
Getting there: Zurich to Lauterbrunnen transfers take an average of 2 hours 30 minutes

Peisey-Vallandry in France

Number of black runs: 19
Nestled in the giant Paradiski skiing area, Peisey-Vallandry in France offers 43km of black runs. Don't miss the 7km long black from the top of the Aiguille Rouge down to Villaroger! There are also excellent conditions for cross-country skiing to be found.
Getting there: Chambery to Peisey-Vallandry transfers can take less than 2 hours

Start Practicing for Success

If you're ready to turn good skiing into great skiing, practice is key. And the best way to practice is to get out onto the slopes.
We provide reliable and low-cost transfers to ski resorts across the Alps. With convenience at the heart of everything we do, we're dedicated to getting you from plane to piste hassle-free.
Book your ski transfer to the Alps and be one step closer to mastering the hardest blacks on your next skiing holiday!