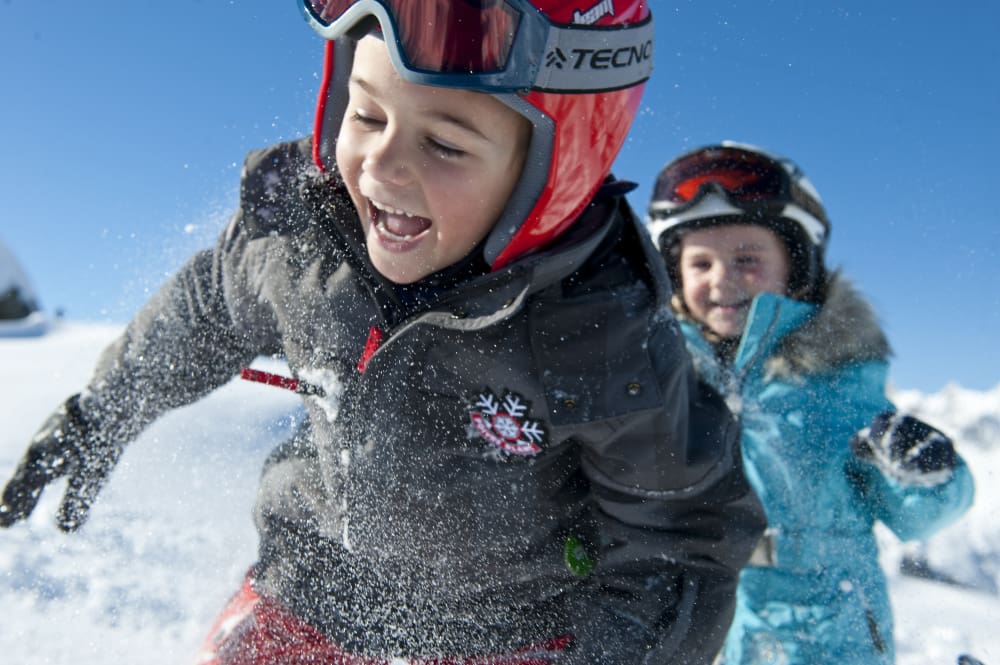 How To Get Your Kids Ready To Hit The Slopes
How To Get Your Kids Ready To Hit The Slopes
Kids enjoy snow and fun so why not to introduce your little ones to skiing? You may not believe, but 3-year olds can strap on a pair of skis and go down a mountain. If you are new to the skiing, you can learn all together. A family ski holiday is one of the most satisfying, breathtaking and memorable ways to spend time together. So, what do you need to know to make your kids ready for the slopes?
Keeping kids warm
Dressing your kid for skiing, remember that the right outfit is the one that keeps your little one warm, but doesn't hamper movements. The right number of layers is pretty much important, so dress your child warmly, in layers, and in clothing that allows them to move freely. Check the list of outfit elements your kid should definitely wear on the snow:
Ski pants and ski jacket
Water-resistant ski gloves
Ski-socks
Thermal long sleeve shirt and pants
Ski-helmet
Goggles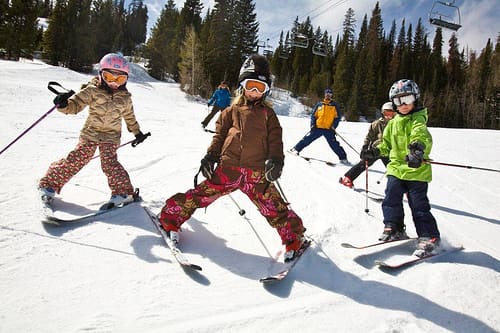 What about taking a ski lesson?
Coming to a ski resort for the first time your child should definitely attend a few ski classes. Professional instructors know got the tricks to make skiing a fun activity. Another positive moment of taking ski lessons is that kids enjoy each others company and learn much faster watching other kids doing something.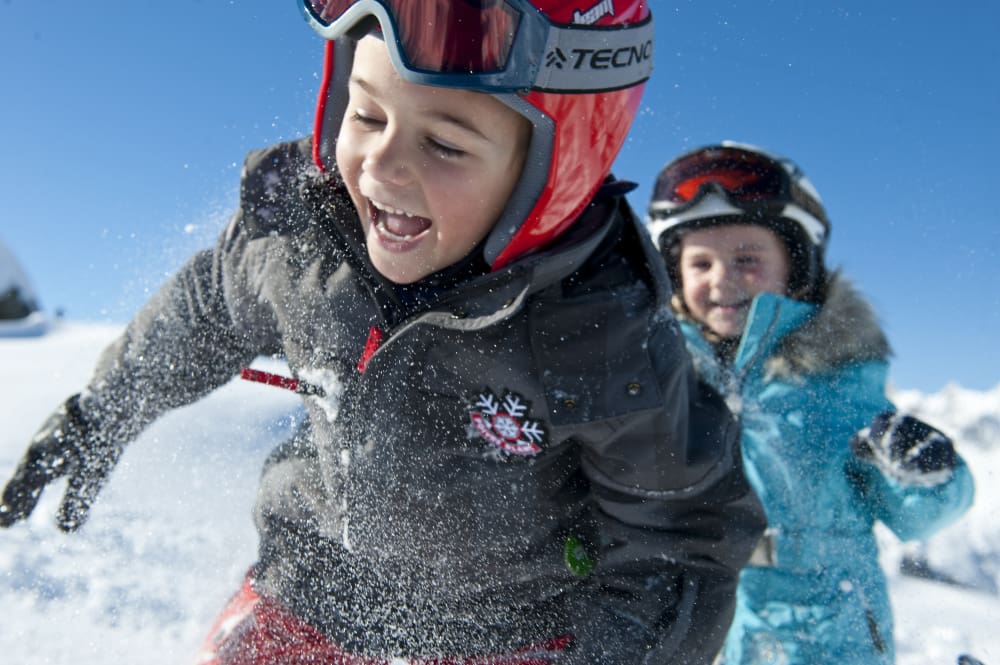 Get ski equipment
If you are eager to get your kids on the slopes, you should do as much as you can to encourage their interest. Getting a perfectly fit ski clothing and gear you can really make your kids happy. Think about buying and renting skiing stuff your kids will definitely like – adorable pink goggles for a girl or a helmet with flames for a boy may give your child the confidence they need to hit the slopes.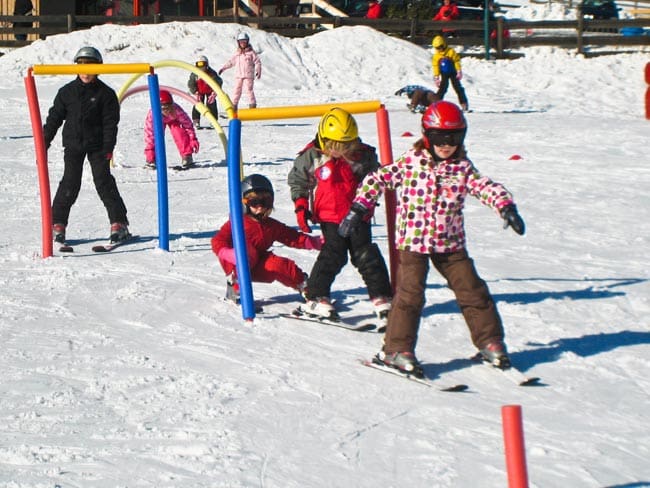 Let it snow!
Get your kids used to the snow. It may happen that your child can be confused because of a vast amount of snow around. Take one step at a time. Spend a day outside enjoying winter activities – build a snowman, make snow angels, go sledging or tubing, in other words, do your best to acclimate your child to cold mountain weather. And don't forget to cheer up your little ones with a cup of hot chocolate – kids love it a lot! Also, many ski resorts have children areas, tubing parks, ice skating rinks, or gondola and tram rides that will get your child into skiing spirit.
A blue sky, shining sun, and sparkling snow are key ingredients to enjoy whole family ski vacation! We found the best family ski resorts for you and your little troopers to enjoy!