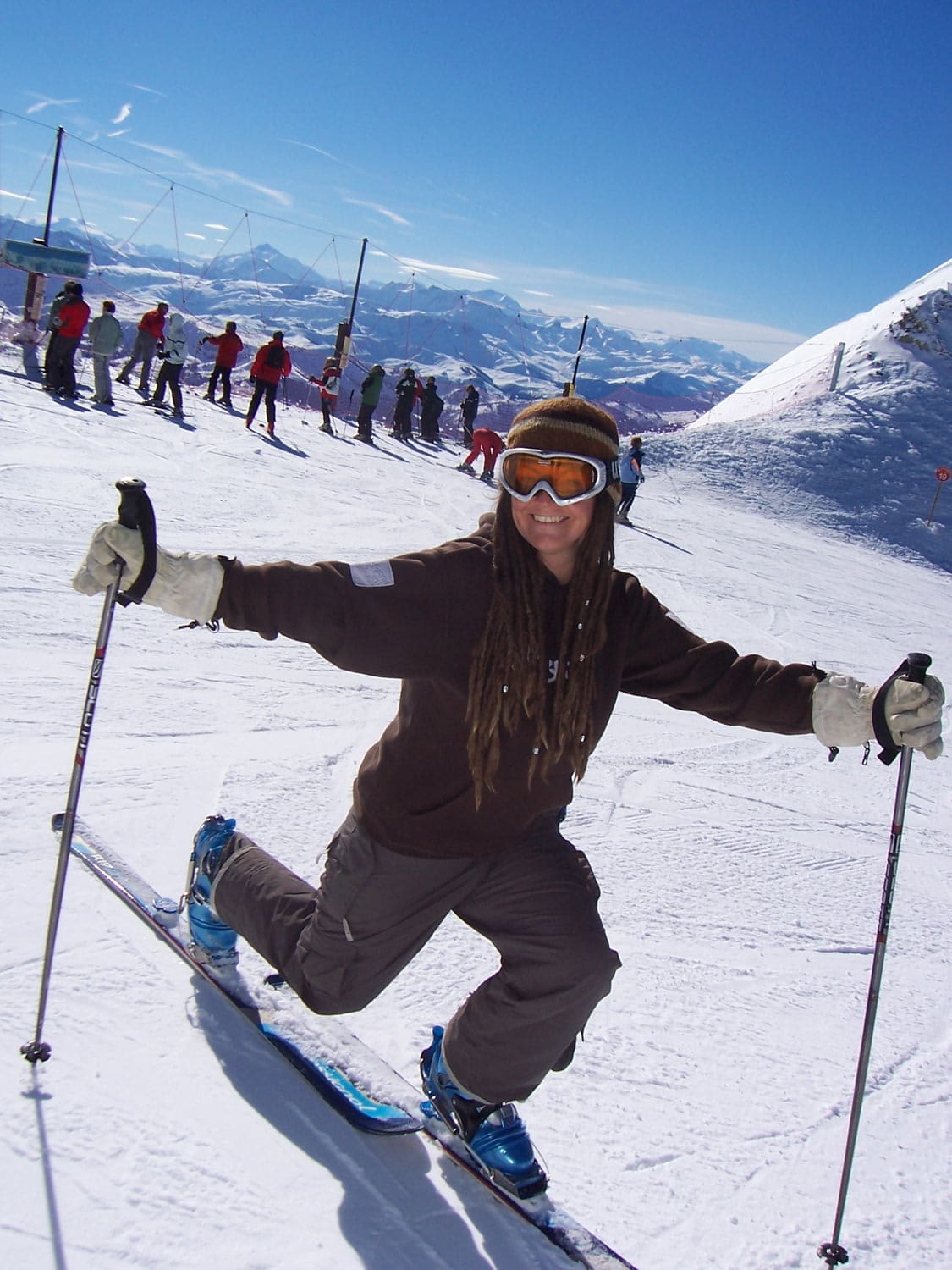 Wendy Hollands – The Aussie Outsider Who Lives in France
Wendy Hollands – The Aussie Outsider Who Lives in France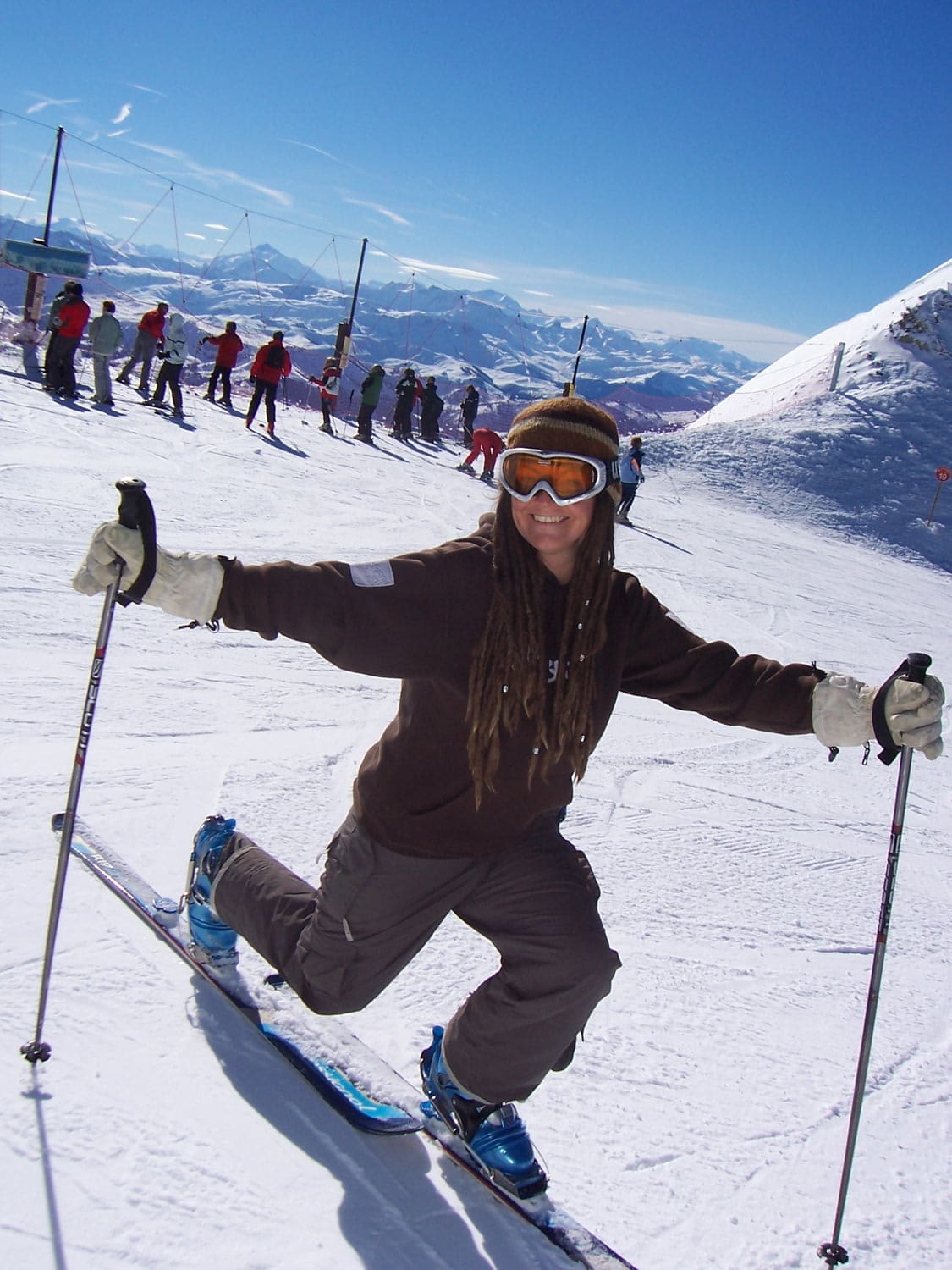 Today's Alps2Alps guest is Wendy Hollands, a journalist, writer but, above all, snow-based activities lover! Let's ask her some questions!
1) How long have you been living in France and why did you decide to move there?
I've been permanently living in France since 2006, with lots of winter seasons there prior to that. I moved here because I fell in love with both the snow conditions and the language, and living in France meant I could enjoy both.
2) You are a writer and journalist: what's the best place to get inspiration?
Nature inspires me: seeing the amazing natural wonders of this world or watching an avalanche or storm spurs me into a writing frenzy! For my blog, which focusses on the lighter side of live in France, I find inspiration in the oddest of places. There's never a shortage of things to write about in a country that has such a love affair with everything from paperwork to cheese.
3) What's your favourite ski run called and why is it so good?
It's hard to pick just one! On a powder day, anywhere off-piste is my favourite run. I favour La Balme in La Clusaz as it's pretty much my second home now, along with the regular sightings of Candide Thovex (world champion freeride skier and ex-world champion freestyle skier). Otherwise, The Stash in Avoriaz is a nice interesting place to try small tricks and watch others having fun through a lovely piste that winds through the trees.
4) What's the best thing about living in the French Alps?
When I moved here, I thought the best thing was being able to spend five months sliding down snow! But being so close to Lake Annecy, I think I enjoy the summer months just as much as the winter months, as there's wakeboarding and biking and a whole swag of activities to try. It helps that Lake Annecy is so ridiculously clean.
5) Best après-ski you've ever tried?
It has to be Le Rond Pont in Méribel. With the late afternoon sun keeping everyone warm, you can ski down to it, watch a band, east something from the BBQ, get a drink from the outdoor bar, dance on tables in your ski boots (I'm not sure this is actually encouraged or welcomed by staff), then ski home on
freshly-groomed pistes, or take the bus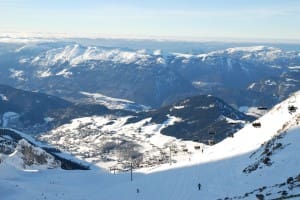 back down to town to continue the party.
6) Skiing or snowboarding?
Both. And telemarking.
7) What's your favourite local dish?
It has to be Raclette I think. No, fondue. No, Raclette.
8) Best activities/excursions to do in the French Alps in summer?
There are too many! I love heading to l'Aguille du Midi on Mont Blanc for a great day trip when the skies are blue. Swimming and wakeboarding in Annecy is always fun, followed by gelati in the old town. Hiking in the mountains usually means amazingly tasty wild strawberries, raspberries and blueberries to sample along the way, and there seems to be weekly events around these parts, like the Fête du Reblochon – a day-long cheese festival which features an animal parade, cheesemaking displays, local dancing and food, and of course, a donkey race!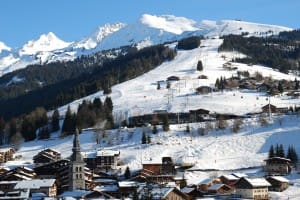 9) Would you recommend a winter holiday in the French Alps to non-skiers?  Any alternative activity ideas?
I most definitely would. So many resorts offer so much more than skiing. For example, in La Clusaz, it's possible to go dog sledging, take a horse-drawn cart ride around town, try the local 'parait' sledge, swim in the heated outdoor pool, book a tandem paragliding experience, take a bubble ride, view Mont Blanc, enjoy some winter sun (do bring sun cream!), walk in the evening to a snowy refuge to eat some local dishes, go ice skating, indulge in your own private sauna or jacuzzi (it seems every chalet here has them now), or snow shoeing, be amazed at the picturesque views all around, or just relax around town with the shops, bars and restaurants to stop in.
And for skiers, there's also skijoring, which involves skiing behind a horse, and speed riding (very fast paragliding on skis – available as tandem rides too).
If you want to follow Wendy's tips and visit La Clusaz for skiing, or Méribel for après-ski, you can get there flying to Geneva Airport. Learn more about our cheap Geneva transfers.