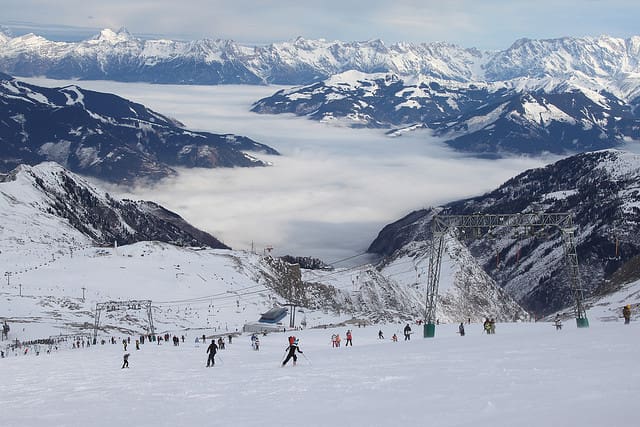 Half Price Geneva Airport Transfers for Savvy Spenders
Half Price Geneva Airport Transfers for Savvy Spenders
Are there ways and means to score cheap transfers from Geneva Airport into the French Alps? You better believe there are and the really good news is that none of them involve any kind of scheming or risks whatsoever!
Like most travel services all over the world there are tons of ways to go about arranging airport transfers to Megeve, Les Arcs, Pardiski and so on, with most telling us that there are no right and wrong ways to go about it per se. Well, I'm on my highest of horses to tell you that there is indeed a right and a wrong was to book your transfers, at least if you're interested in actually getting where you need to be without being fleeced!
In fact, chances are you'll find yourself eligible for discounts as high as 50% if you take heed of a few tips, which I'm willing to share with the world right now out of the very goodness of my heart!
Book Ahead
If you think you'll score the best deals by turning up at the last-minute and settling for what's available, think again. In fact, this is a pretty good way making sure you pay more than everyone else for the same two-hour journey, which is a great way of starting your trip bitter and twisted. Most transfer providers give their best rates to online bookers and every single last one of them will offer any special deals online, so don't miss out when it's so easy to take advantage.
The Red-Eye
Like the flights that deliver you to Geneva, the coach services that go on to the resorts themselves run at all hours of the day and indeed the night-time too. And also just like their airborne counterparts, coach transfer services are willing to offer generous discounts to those willing to put up with a little sleepiness and brave the red-eye services during slightly less social hours. There are huge benefits however – less crowded coaches, plenty of time to snooze, empty roads for faster transfers and discounts of up to 50% on regular booking prices. In my mind, a very worthy sacrifice.
Off-Peak
And in the same vein as the above, chances are you already know that weekends, bank holidays, certain dates around Christmas and so on see Geneva and the surrounding areas experience peaks the likes of which only the brave may bear. So, if you have the blessing that is flexibility to play with, consider timing things so your transfers will be outside peak hours. It doesn't have to be difficult – even something as simple as travelling midweek can be enough to see ticket prices falling by 50% or more.
Buddy-Up
Last but not least, if travelling with a group of people or perhaps with your somewhat generous family contingency, it might be worth giving thought to a private transfer service, rather than a standard shared coach. On a per-person basis and depending on the time of the service and whether or not is in in peak season, you might find you can save an absolute bundle while at the same time hitting Les Deux Alps in style! If you don't ask, you'll never know!
Photo Source: flickr.com/photos/bortescristian/